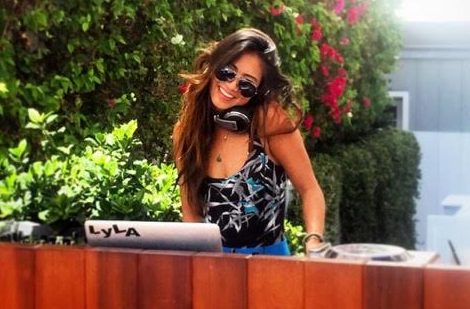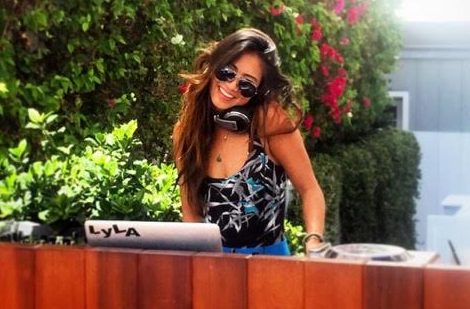 Today we'd like to introduce you to Ly Nguyen.
Thanks for sharing your story with us Ly. So, let's start at the beginning and we can move on from there.
Originally born and raised in Florida. I have always loved to dance, sing, and play instruments since a very young age. Growing up in South Florida, I grew up experimenting with different types of music and going to a variety of shows, where I can truly say there was almost a different genre for every phase of my life (90's hip-hop/R&B, punk rock skater shows, and underground/underage rave scene just to name a few). Attending the University of Florida, I went to as many shows as I could just as the EDM scene was really taking off. It was from there that I decided to take a leap of faith and move to LA.
This never-ending quest to find great music and new artists, I loved it all – discovering, experiencing, and sharing new music, shows, artists, events, and anything music related with friends, friends of friends, other music lovers, and anyone really who wanted to listen and who enjoyed and loved music as much as I did. It was during this time that I came to the realization that not only did I want to just experience the music scene, but I wanted to BE the music scene, by making an impact, and contribute to it as much as I can. Thus — DJ LYLA was born.
Nothing makes me happier than vibing in the present moment, enjoying good people, tunes, and times, and seeing people just have FUN – whether it's letting loose, turning up, vibing solo in the corner, dancing on the couches, or poppin' bottles! Whatever it is, I just to bring out that universal high that I get from music and share it with others. In general, I just love getting people hyped — their energy fuels me. That's why I wanted to learn how to DJ/produce.
We're always bombarded by how great it is to pursue your passion, etc – but we've spoken with enough people to know that it's not always easy. Overall, would you say things have been easy for you?
No, there's definitely been a few roadblocks. I wish I could say it was easy and everything just magically fell into place, and my love for music and positive mindset alone would carry me through this all, but that's very far from the truth. There's a lot of hard work and endless hours that go into trying to craft your skill — it's a struggle and it's a grind and that's what makes it great. I work hard because I always give it my all, mostly because it's in my nature and I know it'll all be worth it in the end… no matter what the outcome is.
Some of my .. limitations I would say would be breaking into the music scene and being taken seriously as a female DJ, without expectations. It's hard to stand your ground but fight for what you believe in when you're pulled into so many directions, especially when really it comes down to me just really wanting to do it all — please everyone and make em' happy. Ultimately, that's why I became a DJ so when it comes to my true identity and well-being, sometimes it's hard to distinguish between what's right and wrong for me and what will help or hurt my career. But staying balanced, checking in, asking myself "Is this my true vibration? Is this who I want to be? Does this feed my soul?", usually, helps to show me.
So let's switch gears a bit and go into the LYLA story. Tell us more about the business.
As a DJ/producer, I specialize in parties, nightlife, and events. I'm mostly known for pool parties because that's the kind of tunes I like to play. I'm super into a funky deep house, disco tech, tropical house, future beats, hip-hop, and chill trap. I am all over the place! I think that's what sets me apart from other DJs because I have such a wide range of music taste that you probably won't find on the billboard's top 40s. Don't get me wrong, I like good music! And it's great when artists make it up there, but as soon as does I'm probably already looking for the next best sound.
I typically like more underground stuff, mostly because I have music ADHD and for the most part, if I hear a song over and over again, I'll get sick of it and need to hear some kind of change up or remix of it. I definitely appreciate the originals but my music thirst is real! I am constantly looking for new music, sounds, vibes, genres, artists, so you'll never hear me play the same set twice.
Has luck played a meaningful role in your life and business?
I don't really believe in luck because to me everything happens for a reason. We definitely all have paths that we follow, which change as we continue to make decisions, but I don't believe in chance encounters. Regardless, there are certain things I'm very thankful for that have played a major role in my life and career. This being meeting all the people I know now, and seeing how they've grown into the circle of friendships and support system that I depend on. Those who were willing to take me in and teach me what I know now because they were truly genuine and connected with me on a love-for-music kind of level. I think they saw something in me that they had in them too so it's cool collaborating with them and bouncing off different ideas and just getting super amped off music together in general.
Also, moving to LA would probably be another big one. If it wasn't for that I don't know if this would have happened. There's something about LA that pushes you and makes you fight for your true dreams. You see everyone else around you doing it and it makes you just wonder like, "Wait a minute, I can do this too. What am I doing?! Let's do it!". I call it the Superhero Complex, where you think you're invincible and that you can do anything you put your mind to, and it's great. Probably not the best mindset for us millennials but hey, we should have it all, right?
Contact Info:

Image Credit:
An Original Photography