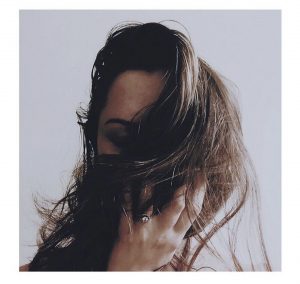 Today we'd like to introduce you to LVF.
LVF, can you briefly walk us through your story – how you started and how you got to where you are today.
I started making art at seven years old after my Kindergarten teacher praised my coloring in front of the whole class. That was the first time I realized that I was "good" at something.
By age nine, my 12×16 watercolor painting on diversity was selected and exhibited at the OMNI in Miami. Through the years, I continued to make artwork and write poetry while I completed my education which was my top priority. While in my second year of college, my short art film, Chest Hump premiered at the Miami Museum of Contemporary Art's Optic Nerv Film Festival. This was, of course, before the success of YouTube and the rise of creative media.
By 2007, I moved to SC to raise my daughters, and it was during this time that I became well acquainted with the art scene of the Upstate. I began Brain Damage Productions— booking local indie, shoegaze, and electro bands at nearby venues, curating spaces with local art, and creating visual montages for the shows. I'd host public synthesizer jams, private events, rebrand and recreate vintage clothing which I sold at my art shows and online.
I continued my umbrella of arts and added The Black Lodge in 2011, as well as my conceptual clothing line— a psycho-social art piece called MallMagick in 2013. The Black Lodge was my own night held at Karma Nightclub in Greenville. Every two weeks, the walls were adorned with local art, giving a lot of amazing talent the opportunity to be seen. I would DJ goth, new wave, synth wave, and post-punk Wednesday nights and hosted experimental music and film in the backdrop to compliment.
Some of the curated art exhibitions were really popular while others were controversial like the Charles Manson Tribute. On this night, attendees had the opportunity to listen to rare folk songs created by Manson himself. The space was decorated with custom-made art from locals who felt the man was misunderstood and was robbed of a voice. While the artistic intention of the show required people to separate the artist from the convicted murderer and question his role in the tragic events, many individuals were highly offended and sent an array of hate mail my way.
I was forced to resign from working at Karma but was welcomed immediately by another venue named The Radio Room, where I met my spouse two years later. The Radio Room was filled with every partier's dream, but the creative freedom wasn't there. I had no ownership of the space, nor the ability to curate with art or lighting. I needed more than that.
So by 2012, I started MallMagick, a clothing line that emphasized occult and alchemical symbols to see just how mainstream and acceptable by society these images would become. Selling just a few handfuls of merch to touring bands was my approach. It was an elegant display of something I once feared. By subjecting myself to the symbols, I no longer feared them. And it appears that society, as a whole, has also embraced them. To a degree, people have really become desensitized to them.
My artistic intention was more of a means to educate on the subject of alchemy and the occult, but now in 2019, where everyone wants to be a witch, it doesn't seem to matter; it's trendy now, and it's ruined.
While I kicked off this project, I also started attending Furman University in Greenville, SC, to get my degree in Philosophy. Furman is a prestigious, predominantly white, wealthy, liberal arts school where the majority of students largely held conservative views. I was different. I stood out. I had a septum ring and half my head was shaved.
This is the norm now, but in 2013, it was queer and intimidating to some, especially in the South. I pursued my interest in occult study and pushed for globalism, people's rights, freedom of speech, and anything that I believed to be something 'Christ would do.' I received letters of recommendation and a scholarship to attend Brandeis University to pursue a Master's degree with a real liberal arts education… but it wasn't until I was there that I realized I, again, did not belong.
I always enjoy raising controversial questions and making people think outside their comfort zones. I feel this is the foundation of all my art and my writing— my purpose: to challenge the world, but for the better. Humans need much more common sense. I realized while at Brandeis that people were beyond extreme. Their radicalism was not just draining, but righteous.
There, I learned that the term "coexistence" meant that an individual must 100% agree and comply with liberal views. It was evident that many of my colleagues whom I thought would be open-minded were actually quite biased. Seeing the irony in that gave me the fuel to found my next project; a nonprofit arts organization, Art in Suburbia, which I incorporated in 2017.
Art in Suburbia is an attempt to allow individual artists to say what they need to say, regardless of their political view. I create and curate spaces intentionally built for questions to be asked and conversations to be had. As a Mediator and Artist, I built the platform and let art do the talking. With local partnerships and sponsorships, Art in Suburbia hosted two, month-long art exhibitions in Waltham, Massachusetts in two distinct venues in 2018.
Now, Art in Suburbia is doing it again at Boston College with MULTIFORMITY— an art exhibition that explores the commonalities and differences in cultural diversity and heritage while challenging the ideologies that build a "free society." I curate the space with an objective eye, highlighting the interactions between diversity and socio-political world views, delving into the relationships between multiculturalism and local culture. This exhibition will be the last in Massachusetts but just the beginning of what I have to offer to the world.
We're always bombarded by how great it is to pursue your passion, etc. – but we've spoken with enough people to know that it's not always easy. Overall, would you say things have been easy for you?
My struggles seem mostly socio-political. Unfortunately, society requires us, all of us, to build relationships with other individuals, groups, etc. to co-create great things, but I would have to say— as someone who struggles with severe general anxiety, I'm pretty terrible at all of that.
I also have strong feelings against social media for its longterm psychological effects, and so I try to avoid it as much as possible. It's extremely challenging for individuals like me who already have a difficult time connecting, getting on social media playing into the numbers name. Especially when everyone is buying likes these days. There's just no legitimacy or genuine connection anymore.
We'd love to hear more about your business.
As the Founder and Executive Director of Art in Suburbia, I bring artists of all scopes together, each with something different to say. I create spaces and atmospheres, raise questions and awareness.
I like to challenge the status quo at all times, even if it means being unpopular to certain groups. That just means I'm doing something right. To bring different people together and find a commonality through art that allows reflection… that's something to be proud of.
On the side, of course, LVF//LVX is my brand. I produce art, poetry, and about a string of a million other things that weren't financially successful.
What were you like growing up?
I was a weird kid that believed in the existence of ghosts and aliens and a suspicion that cats are actually spies. I still do. I loved anything and everything magickal, mystical, and theoretical.
By the time I was four years old, I had a decent record collection that included Madonna, George Michael, and Abba. I was pretty convinced we were living in some sort of simulation by age seven — right around the time, I started making art and writing poetry.
Contact Info:
Getting in touch: VoyageLA is built on recommendations from the community; it's how we uncover hidden gems, so if you know someone who deserves recognition please let us know here.