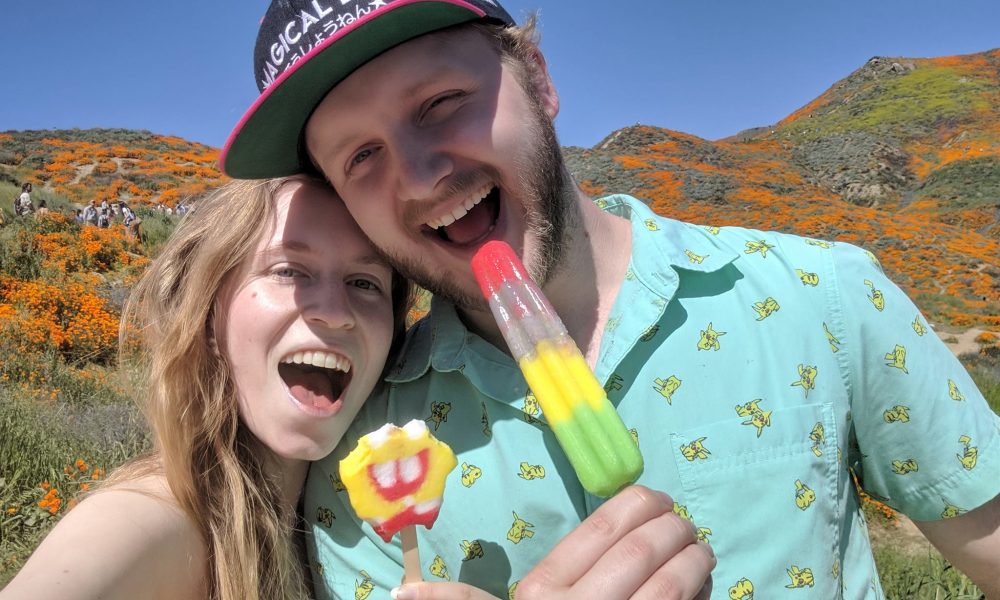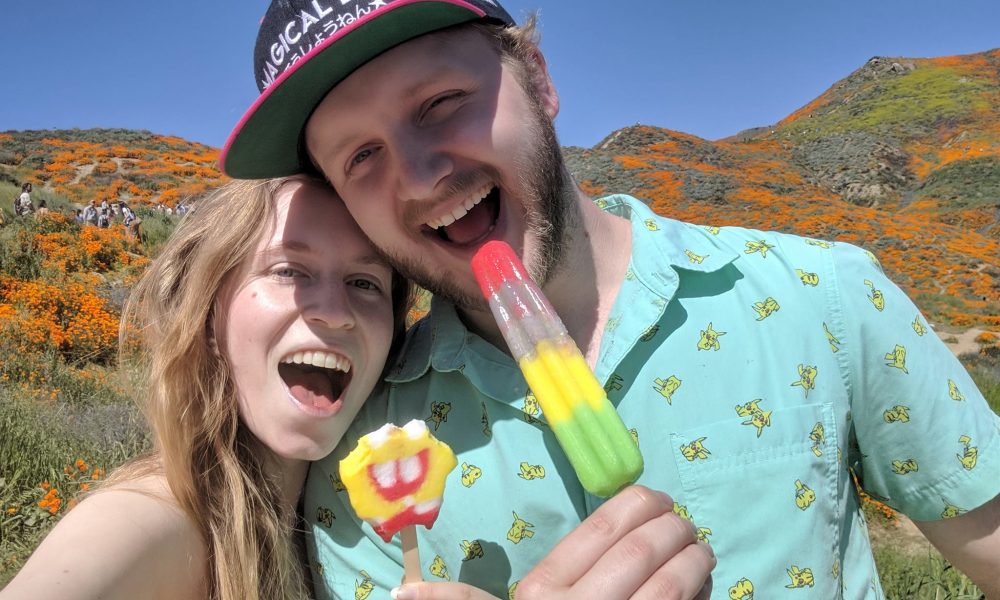 Today we'd like to introduce you to Luke Freitag.
Luke, can you briefly walk us through your story – how you started and how you got to where you are today.
Trying to think back to how I got my start, I hear the swell of an electric guitar and the synth plink of a keyboard as the words, "I want to be the very best, like no one ever was," echo out over a lone boy in a stadium. It's the first moments of the Pokemon theme song and as I listen to it in my mind I feel six again. The excitement and joy I had when Pokemon would come on was… palpable. Looking back now I can see that trying to express and recreate the excitement I felt in those moments is what drove me to first draw. The feeling of infinite possibility of expression that's brought about by the multi-disciplinary orchestration of music, animation, and story excites me quite unlike anything else to this day.
Honestly I've been able to get where I am today due to a combination of dumb luck, hard work, and privilege. I remember starting a small scale revolt against my fifth grade teacher Mr. Crews for running a class game about British Imperialism which I thought was unfair (which in hindsight- was definitely the point of the game.) Mr. Crews recommended I apply for the local magnet arts middle school to "put my alternative problem-solving skills to use." (re: I would've gotten super beat up at the main middle school.) That school had animation classes (shout out to Ms. Nymczyk for giving all us indoor kids a place to belong and develop a love of art and confidence in self expression!) Since then it was studying animation at Pratt, creating my own films, interning at studios, and meeting the people (shout out to my wife Morgan Hillebrand!) who've taught me that's "being the very best" shouldn't always have to be about the work you're making.
Has it been a smooth road?
I drew my first comic in second grade, but then told my mom I was going to 'quit drawing forever' because my drawings weren't up to my own standards. In my efforts "to be the very best like no one ever was," I frequently became my own harshest critic rather than my own biggest fan. Between the ages of 6 and 18, I probably quit drawing around four times, sometimes for years before giving it an earnest attempt beyond a doodle. Even when I did bring myself to work on a single art form at a time- I always found it hard to keep my mind from wandering and give my projects the attention I felt they deserved. I had to commit long hours and committing to drawing often felt like pulling teeth even though it was the thing I wanted to do most in the world- I just kept waiting for something to click.
I was diagnosed with ADHD last year, and as I learned the neuroscience behind it, I feel as though I'm able to look back at my previous struggles and understand them in a brand new light. To keep it brief, (and I'm 100% NOT a scientist,) ADHD comes from having an underdeveloped executive function in the frontal lobe of your brain. The executive function of your brain acts as the decision maker, coordinator, and is generally supposed to help you stay grounded and focused in the moment. Even now as I answer these questions, I find my mind wandering off as I contemplate six different ways to finish this sentence. People with ADHD tend to also develop Generalized Anxiety Disorder as a survival mechanism for the ways in which they've been absent minded in the past. They may develop an overly sharp inner critic that filters the flood of disparate thoughts from when they may have been overzealous in the past.
There are times where it feels like my mind is a balloon that has long slipped out of my own hands without me realizing it. The next thing I know, I'm 20 feet above the ground and in that moment I transform from a balloon into Wile E. Coyote rediscovering gravity for the millionth time. There are other times when it feels like my thought process is a bird flying through a city drawn in crayon, and I need to halt the bird in place to ask it to tell me what was written on the billboard it passed three blocks ago. Trying to control and prevent these sensations rather than understand what was truly causing them gave me a great deal of headache and heartbreak until now. Go to therapy! (If it's an affordable option for you to explore.)
We'd love to hear more about your work and what you are currently focused on. What else should we know?
I'm an animator, storyboard artist, musician and film-maker who enjoys making music videos, short films and animatics. Inspired by the likes of Shinichiro Watanabe, Daft Punk and the Gorillaz, I seek to create art that synthesizes animation and music to bring in the audience to an earnest world of pure imagination. Animation is a labor intensive medium and therefore I think the environment in which you create a large scale project like that is just as important as the message of the show itself. If ever given the opportunity to work with a large team of artists I'd like to run it more like a band than say a factory- everyone bringing their own spice and flair to their individual components rather than having all of the artists attempt to achieve the exact same end result.
Is our city a good place to do what you do?
I'd absolutely recommend animators come to Burbank/the greater LA area- obviously it's the epicenter for studios, but you also have great smaller art schools like the Concept Design Academy in Pasadena that has classes taught by current industry pros- it's certainly less expensive than private for-profit art schools!
Contact Info:
Image Credit:
All art credited to Luke Freitag, Actress in 5th photo: Jessica Clemons
Suggest a story: VoyageLA is built on recommendations from the community; it's how we uncover hidden gems, so if you or someone you know deserves recognition please let us know here.