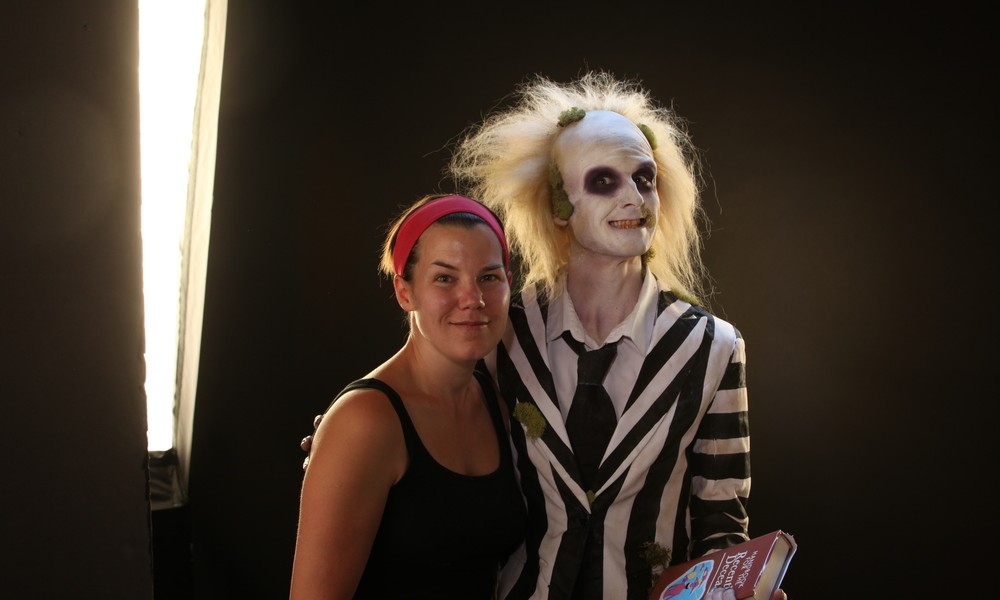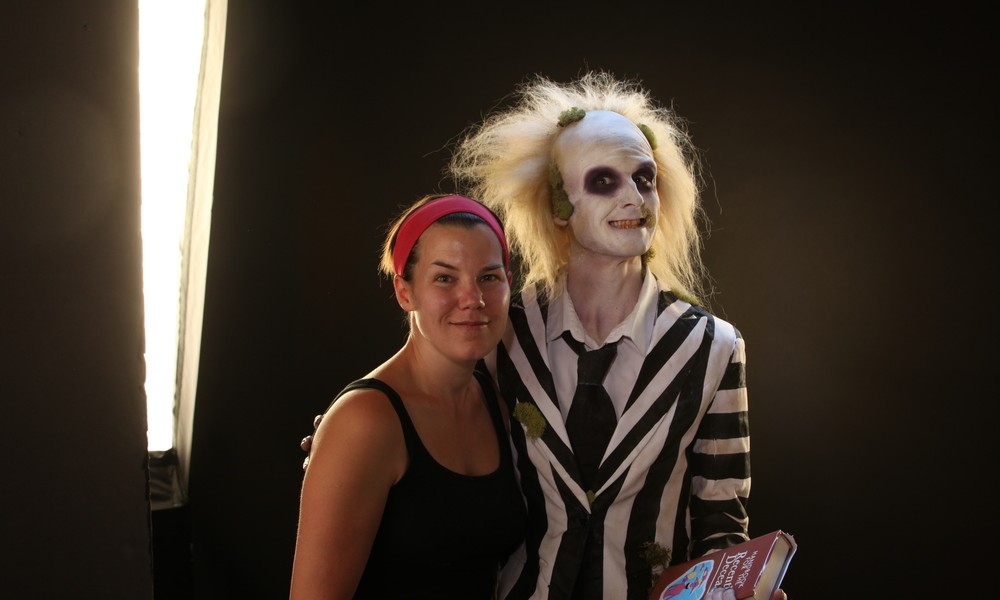 Today we'd like to introduce you to Jen Warwick.
Jen, please share your story with us. How did you get to where you are today?
I moved from the PNW to LA four years ago with my hubby, Morgan. My goal was to pursue more opportunity for comedy as I was ready to spread my wings. However, I quickly learned that comedy was more a hobby than a career, but knew I LOVED being creative. I had always enjoyed makeup and working with my hands – and that's when it hit me. I could pursue a career as a makeup artist!! I researched and visited a few local makeup schools in LA, and chose Makeup Designory in Burbank. I graduated in 2014 from their Masters in Makeup Artistry Program where I learned both beauty and special effects and have been doing makeup ever since. I work part-time at Sephora and as a free-lance makeup artist. I especially love the challenge of working on set. No day is the same, and I've gotten to work in the most beautiful of places because of it – beaches, ranches, mountains, and haunted haciendas to name a few. And best yet, I've met fantastically wonderful people.
Has it been a smooth road?
It has not been a smooth road as a freelance makeup artist, especially as a beginner. There are hundreds of makeup artists in LA who are competing for the same gigs. Many are just as hungry for them, if not hungrier than you, and may even be willing to do those gigs for free.
Makeup school can only teach you so much. Being on set is much different than being in a classroom. There is so much product out there they cannot possibly show and teach it all. Most recently, I nearly destroyed a prosthetic that was for the FINAL shot of the night, and it was the ONLY prosthetic we had for a special effect. I misread the directions, and applied a piece of paper backwards…internally I was freaking out, but externally I had to keep calm and collected. I decided I would still apply the prosthetic despite the paper being backwards and if it didn't work out, then I would consult with the director. Thank GOODNESS it worked, and no one was the wiser. It is from experiences like this where I grow and learn as a makeup artist. It allows me know what questions to ask pre-production so that I can do my job best during production.
So, what's next? Any big plans?
I plan to keep my head down and pluggin' away at my freelance artistry until I'm in the union and working on set for film and television as a unionized makeup artist.
Let's explore some of the challenges you've faced along the way. What was the most difficult part of your career so far?
The hardest (and best) part of being a makeup artist is the fact that there is ALWAYS something new to learn, and it can be overwhelming knowing I'll never be done learning, especially considering I'm relatively new to this world. It's exciting, but overwhelming at the same time. It means I'll never be bored and my mind and artistry will continuously be challenged and will grow and become better because of that.
Are there days when you feel like you've done everything you wanted to, careerwise – the "I've made it" kind of moments?
As an artist, I feel like there is always room for improvement. With that said, I had a director on the most recent project I worked on exclaim, "Jen come look at the monitor! He looks great! So scary! This is awesome!" He genuinely was giddy, like a child and it felt so good to know it was because of my makeup. I don't know that there is anything more satisfying. It's a reminder of how far I have come, and that I have more knowledge and skills compared to when I started, and will continue to gain more as I continue with my career as a makeup artist.
Contact Info:
Website: www.jenwarwickmakeup.com
Phone: (360) 220-4897
Email: jenwarwick@gmail.com
Instagram: jenwarwick
Facebook: Jennifer Warwick