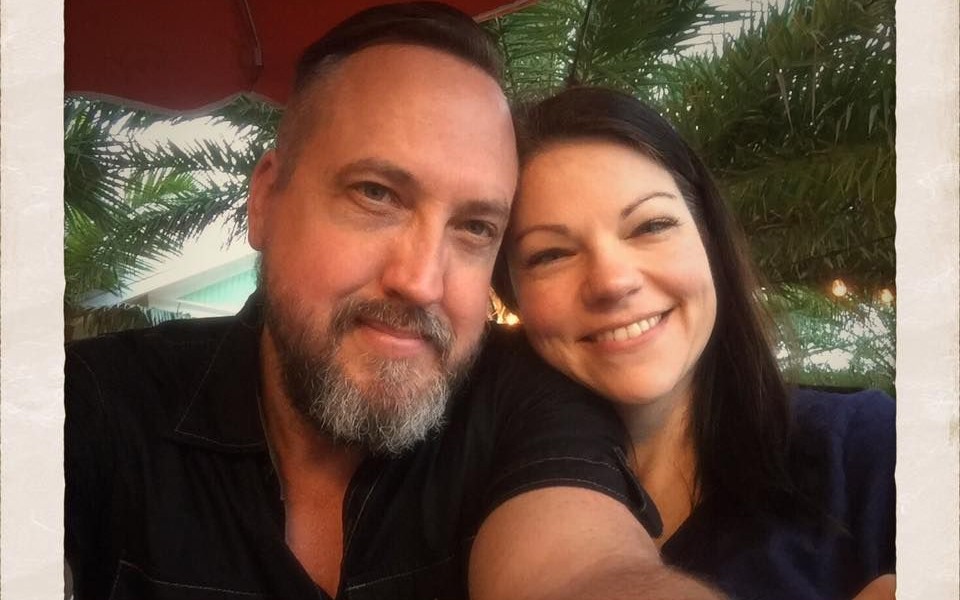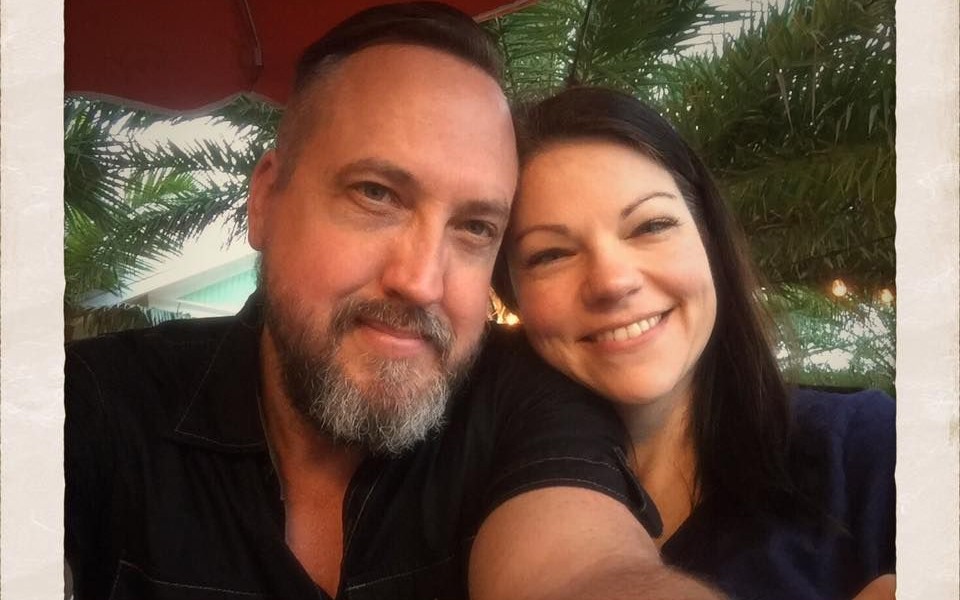 Today we'd like to introduce you to Tim Scott.
Tim, please share your story with us. How did you get to where you are today?
I made my first photographs on a Minolta SRT-101 35mm camera many years ago. As a photographer and art director/creative director, I tend to think very visually. After years of working at international advertising agencies in NYC, I left the big agency world and started my own company in 2008. Photography is my personal passion point, my therapy, and my purest creative outlet.
In a world seemingly obsessed with "perfection" I find beauty in the "imperfect". I find beauty in people and faces. Faces tell a story, share a history and moments of personal connection that few other things have the capability of sharing. I find beauty in light, in shadow, in focus, in out-of-focus and in happy accidents.
I shoot 95% on film using cameras and lenses from the late 1800's through today. I choose to shoot film not because it is better than anything else but simply because it best helps me tell my story and to share how I see the world. It is slow, out of date and imperfect–three of the reasons why it is perfect for me and my process.
But ultimately the final image is all that matters. I truly hope that I can make photographs that are memorable, emotional and will still be valid 50…100 years or more from now. Photographs are a beautiful thing because they are a moment of history, a connection, a glimpse and an instant of light that has traveled 92 million miles to illuminate a memory that has the potential to influence.
It has been said before that when you are photographing someone you fall in love with things about them, and for me, this is true as well. The way someone smiles when they're not posing, a split second of honest emotion and the moment in-between expected moments are some of the most interesting parts of a successful session for me. What makes you different is beautiful and everyone has something uniquely beautiful about them. I want to find those things and, for a moment in time, memorialize a powerful connection between the subject and camera that you can see and feel in the final images. This is as much about what my subjects are willing to share with me as it is about me as a photographer. It is not enough just to see a photograph, I want the viewer to feel something when they see my work.
This is my passion.
"Here is my secret, it is very simple.
One sees clearly only with the heart –
what is essential is invisible to the eyes."
The Little Prince – Antoine de Saint-Exupéry
Has it been a smooth road?
Creativity for me is never a smooth road. Doubts, fears, stumbles and failures constantly plague a creative endeavor. I also have the wonderful challenge of being a perfectionist. My images don't need to be technically perfect but they need to show my and my subject's perspectives exactly how I envision them as I work toward a final image.
Technically, learning historic processes, techniques and executions is an ongoing process as I continually explore ideas, concepts, and techniques that can help me continually move my skill set and vision forward.
Nothing worthwhile is easy but it is definitely rewarding.
What are your plans for the future?
I am really excited about the future. For the past few years, I have been really working hard and focusing on the things that feed my soul and my passions. I married an incredible woman who shares my love of art, creativity, and learning and we spend time seeing theatre, visiting galleries and have the absolute best conversations on the way home about what excited us, turned us off and what inspired us to make something of our own. This is a huge blessing to me to have the support and belief of someone you love and respect.
I don't have any big changes planned, although life can be funny that way and throw you a curve ball at any point. In regard to my photography, I will continue to explore, to learn and to find ways to create images that inspire me–and hopefully inspire others as well. I make photographs because, well, I have to. If more than a few days go by without something photography related happening I start to feel hollow and flat. I love people, faces and the stories of what makes them who they are so my first love is portraits. But, I have also been exploring other aspects of photography such as landscape and documentary work, not necessarily because that is what I want to do, but because I believe that the more you know and understand about your craft the more tools you have at hand to create exactly what you envision.
I absolutely love what I do and am fortunate to live in a city with a fantastic art scene, incredibly interesting people and a community that understands the crazy obsession that we share in the pursuit of creativity.
Let's explore some of the challenges you've faced along the way. What was the most difficult part of your career so far?
I firmly believe that nothing worthwhile is easy and that learning and growth most often come through difficulty and "failure". It makes me sad that society today so broadly defines "failure" as anything less than "perfect". I have accomplished so many things just because I tried them. I have also had my fair share of failures as I tried things personally and professionally that just weren't right for me. Through all of these successes and failures I have learned to be the person that I am today–and for the most part, I am pretty happy with me. I have much yet to learn but I am excited to be where I am right now.
2010 was the most difficult year of my life. A few years prior I had left NYC and the mega advertising agency world in a search for balance between work and life. I had moved to a small town in Oregon to re-examine and regroup and attempt to figure out who I was when I wasn't working an obscene amount of hours. In 2008 the recession rocked the world and pretty much everything around me struggled to make sense of what was happening and to find a way to survive. Add to this that my marriage ended, I was in a motorcycle accident, my father passed away and my Siberian Husky, Chase, died of cancer after being part of my life for 18 1/2 years. It was a devastating year. But don't worry, this isn't a sad story.
I was broken down, questioning everything and feeling completely empty and the only thing I could do I put one foot in front of the other, day after day, week after week. The only hope that I had was the foundation instilled in me as a child that there is a higher power and a promise that there is always hope. So I slowly started over and in my little choices, spare time and as opportunities arose I focused on the things that made me hopeful, inspired and excited for the future. These things were mostly creatively focused such as photography, design, and art but also in my daily physical and mental wellbeing choices. Eating well, exercising more often and surrounding myself with true friends who would stand by me through thick-and-thin and tell me the hard truths when I couldn't see them or was too stubborn to admit it.
In the big picture, all of these challenges, obstacles, pain and "failures" have allowed me to break down the habits that were holding me back, that were limiting my expectations of life and that allowed me to be complacent. I needed something to break me out of my comfort zone and shake my core beliefs so that I could find a place that was right for me.
Do you ever feel like "Wow, I've arrived" or "I've made it" or do you feel like the bulk of the story is still unwritten?
There are two instances in the past year that stand out to me as special moments in my career. I am working on a long term photo series called "The Originals – Beautifully Human" where I make portraits of people who are just like you and me. People who are not super models, people who sometimes have difficult histories, emotional, and occasionally, physical scars from life past. I find this part of being human incredibly beautiful. It is our "imperfections" that make us who we are–original and uniquely beautiful I had just wrapped a session with one of my subjects and as we were reviewing some of the Polaroids they started to cry. I felt horrible until they told me that they weren't crying because they were sad, but because they felt that no one had ever seen them for who they are before and in that photograph, they saw the person that they felt they truly were. This makes me happy.
Secondly, I had the honor of teaching a photography class at a university this past school year and working with young people who are so excited about their future, their creative endeavors, and careers. Seeing how excited they are about what they are doing and seeing just how quickly they learned things that had taken me years of "failures" to achieve was amazing. I hope that they left the class inspired and better prepared to succeed in their career but I know that it definitely inspired and energized me to see that our future holds great promise, passion, and creativity through the young people of today.
Contact Info: