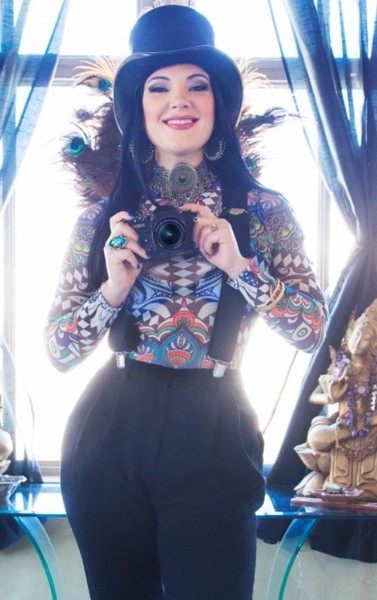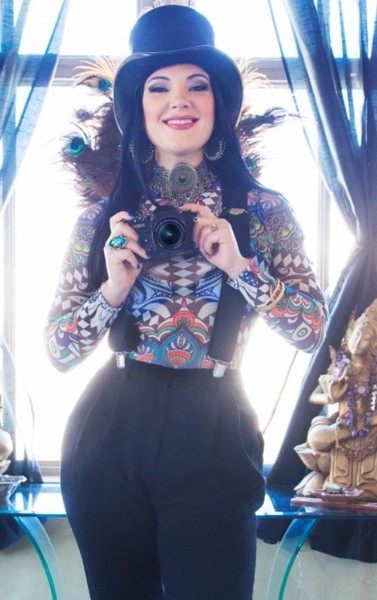 Today we'd like to introduce you to Sequoia Emmanuelle.
Sequoia, please share your story with us. How did you get to where you are today?
My stepfather, Phil, who I met when I was 3 years old, was a photographer. My mother was a costume designer and painter at the time, so we all were quite a creative family. I also was very involved with making art and clothing. We would all attend the Minnesota Renascence Festival each year as vendors, where we sold costumes, clothing, crystal and jewelry, etc.
I grew up doing photo shoots with Phil me as a subject/model and loved being part of his photo shoots. We bonded that way and we would go on an adventure and find places to shoot. I loved dressing up and becoming a character. I would watch him photograph belly dancers and other models as well, and eventually got involved in the shoots by styling and posing people. He also taught me how to edit and find the best images out of a shoot.
I have been in love with photography since then. Once I was in high school, I started developing my own film and printing. I continued to pursue photography at the Minneapolis College of Art and Design, and it really sunk in that this is what my calling was. I loved that I could combine all of my interests of art altogether. Fashion design, painting, styling, set design, photography, etc. I could create worlds.
Since then I lived in New York, San Francisco, and Los Angeles, where I have been since 2009.
Each different city I have lived in has shaped my creativity and style of work., as well as being around art my whole life. There is nothing else I can imagine doing more than being an artist.
Has it been a smooth road?
I don't really know anyone who has had a smooth road on any path. I certainly would not say mine has been.
I am grateful to have had such a creative influenced upbringing, but I also I had a challenging childhood, It pushed me to be ambitious and turn my life around. I channeled my hard times into my creativity and decided I wanted to be someone who inspires people. If I turned my life around, so can you. That has been my intention.
The path of being a successful artist is challenging in so many ways. Learning how to master your craft, but also being good a marketing, promotion and business person, is not natural to many of us. It takes a lot of focus and practice. Also believing in yourself and managing that sensitive artist side many of us have.
It's taken many years of pushing through these things and really accepting and loving who I am, what I create, my style and to not compare my artistry or my success to anyone else.
So, what should we be on the lookout for, what's next in store for you?
My plans for the future are to keep expanding my worldly travels, working and collaborating with international talent, with photo shoots and gallery shows.
I would love to see more of the world and keep infusing my work with different cultures, as most of my word is inspired by combinations of different art genres and countries. that I am drawn to.
I also love Los Angeles but would love to be in New York much more often. I still consider New York a home.
Let's go backward a bit – can you tell us about the most trying time in your career?
The journey has always been a roller coaster of highs and lows, that have been important and shaped not only my career but my caricature.
One of the bigger challenging chapters in my career, was when I had to make a hard decision to leave my store and clothing line that I had built from the ground up,
In 2007, I joined a clothing company as a designer for the women's line. This started my first adventure to Bali, Indonesia, where we produced our clothes. Long story short, my line sold so well and gained popularity, so eventually I started my own clothing line with my then boyfriend Gita. We were both a men's and women's couture streetwear fashion company. We moved from San Francisco to Los Angeles after gaining more attention from musicians, TV shows, movies and more clients who love our stuff. We opened our own store on Melrose and
we're one of the most unique stores in the area at that time, with our decor, photography, and art on the walls.
I have always been making clothes and designing my whole life because I grew up with my mom as a seamstress. My stepfather was a photographer, so for me, photography and fashion has always been a passion and part of my life. Having my own clothing line and store felt exciting and like a big accomplishment, but I was struggling to find time to further my number one passion, which has always been photography and reaching certain goals I set out for. I was still doing photography for our line of course and other people, but not nearly as much as I wanted to. There simply was no time.
After 4 years being with Gita and building our little empire, our relationship ended. Everything was changing and things didn't feel the same. My biggest challenge was making a hard decision to let go of my partnership in my fashion company and my store. I knew that if I stayed and tried to do both, it would take so long to get where I wanted to go, and I would regret not putting 100% of my energy and focus on my photography career.
So, I left it all. Even walked away with nothing in my bank. Starting back to scratch..
It was hard because that life had become my identity, My whole world now was upside down and different.
I do feel that it was the right direction for me to take, and since then I have been able to reach many of goals I set out to do, with publishing my first coffee table book, as one of my proudest accomplishments with my photography, and more.
Do you ever feel like "Wow, I've arrived" or "I've made it" or do you feel like the bulk of the story is still unwritten?
I'm not sure if I have ever felt that "I Made it" because it's always a journey of stepping stones and making small accomplishments that lead to big ones. I will always be hungry and striving to push my work to the next level. Which makes me feel unsatisfied, and that makes me work harder.
I know I am making it because I make my living from photography, and I get hired by my unique and specific style. That is a big deal to me. Also, having amazing fans that follow me and support my work all over the world, means I am making some kind of impact. That is important to me because I feel that my gift on earth is to inspire people with my creativity. My proudest wow moment was first receiving my photography books in the mail and seeing them finished for the first time. That was an amazing feeling. Also, being able to watch as people turn the pages and really appreciate how many years I put into it. So much love, heart, and soul are on each page.
Contact Info: