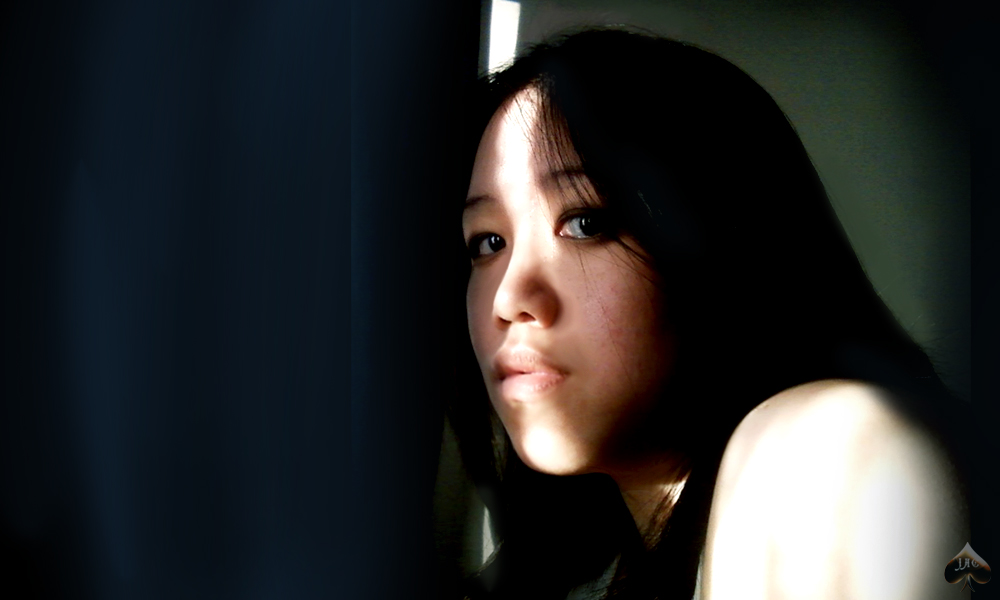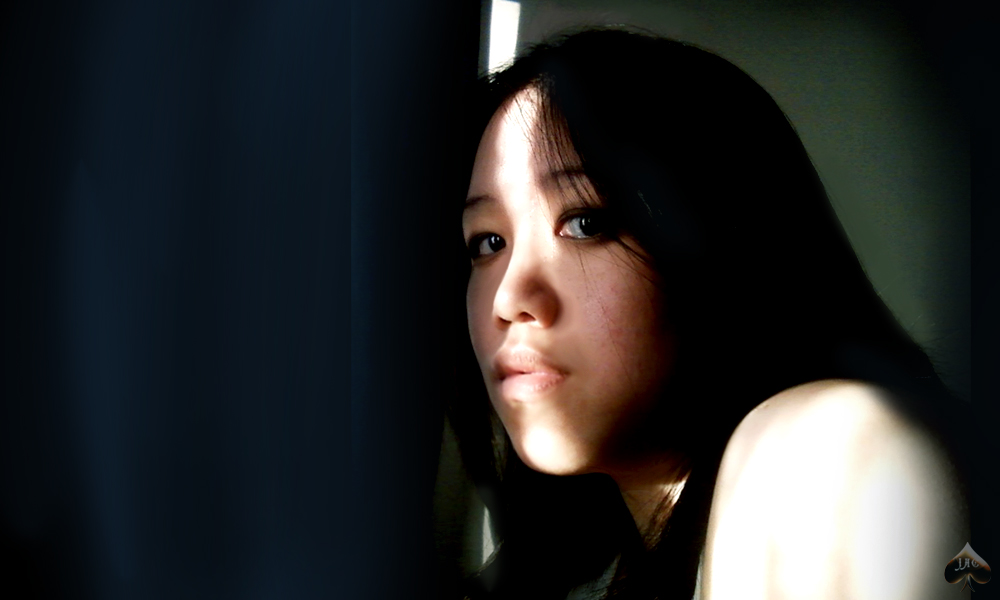 Today we'd like to introduce you to JAC Chen.
JAC, please share your story with us. How did you get to where you are today?
Having multi-cultural experience by spending time in Asia and living abroad in South America, as well as traveling the rest of the world since a young age, I learned to appreciate and integrate details and mannerisms of those global cultures into my work. My art and design routine consistently expands and evolves with different styles, striving to always create new shots in various cinematic angles, and telling the narrative visually. My university degrees in both Communication Design +Technology and Animation in conjunction with my aptitude for production management, make me a unique, valuable, and versatile Creative.
I previously worked for corporate companies in the Entertainment Industry including Walt Disney Animation Studios, Netflix, and Universal Pictures, as well as the Fashion Industry for Sue Wong Studios. At this time in my life, I think there is still unawakened potential waiting to bloom in a more creative role. I hope to keep collecting much more experience on my own by spreading myself across more varied projects to fortify my knowledge and to further immerse myself in the design and illustrative workspace.
Has it been a smooth road?
Life is like art, a constant education on communication with an audience. Since I was a child, I always learned lessons the hard way. My father used to get mad at me for solving math problems a different way and was mind-boggled at how I always got the same correct answer. My brain works quickly and I love figuring out a "scientific" method for all my processes, even though I am in a creative field. Most of the time, my methods are unconventional and not easily accepted by those who have been in business for many years. However, I don't believe that things can get done by just doing them one single way. Like in Photoshop, there is at least three ways to paint, transform, or edit a piece of art. Life is the same way. There are many different paths we can take to result at the same place. I embrace the way my left and right sides of my brain work and hope that one day, they will be welcomed by open minded achievers as well. As the Apple genius, Steve Jobs once said, "It doesn't make sense to hire smart people and then tell them what to do; we hire smart people so they can tell us what to do."
Any predictions for the industry over the next few years?
Social Media has exploded over the past 5-10 years and with the younger generation using these applications on an hourly basis, the older generation has no choice but to keep up with the times if they want to stay engaged. This is a gray area–ages, interests, and time spent with technology are relative and all overlap. I think for the creative world, tools are becoming easier to use, so much so, that one doesn't necessarily need a degree anymore to become a photographer, videographer, or musician. Artists are learning Photoshop from Youtube tutorials; a new drone just launched that can fit in your pocket, is HD, and can be controlled thru an app on your smartphone; even paintings can be drawn on your smartphone now, rendering bigger tablets less desirable to bring during travel! It is amazing how fast our world is adapting to the intuitive side of how we create visual and audio pieces.
Virtual reality is becoming a big thing, not just for video games, but for upcoming movies as well. Even the famous Steven Spielberg is writing and directing a new film based on that concept. His Minority Report film came out in 2004–12 years later, that movie can still hold up on its own visually and conceptually. The Netflix Original, Black Mirror, is a dark sci-fi and slightly futuristic "Twilight Zone" series that is hauntingly close to how morality can play a huge role in using technology with and against each other as humans. BMW is pushing for their NEXT-100 concept–instead of looking at the past 100 years, they would like to see if they can invent for the next 100. The interface for their automatic driving car concept is like Google and Apple made a baby for the common person: Simple non-touch gestures, everything Bluetooth audible / responsive, sleek fiberglass design, informative video imagery during calls, checking emails on the holographic dashboard, and the car will even pick you up at the time and location you set via GPS.
There are 3D pens that create sculptures out of resin just by drawing in space. 3D printing is becoming more affordable for startups to purchase to produce art coming from digital files. Adobe is always trying to make their products break the boundaries of interaction. This year, they came out with Capture which allows us to take color and save palates that we would like to use in our art from daily objects and environments by just taking a photo with our phones thru their app. I believe that technology and art will become one even more rapidly as the year's pass, and maybe, our future creating art will be so neurologically tied together that we won't even have to touch anything anymore; maybe we only need to think those possibilities and share those dreams by plugging in and sleeping…
What would you say has been the biggest challenge for you over the course of your career?
My biggest challenge is myself. In my journey, I can't count how many times I stopped myself from going for something because I second guess the decision in the last minute. That fear of "what if" manifests itself like a sludge ball from the deepest gutters, grabbing the smallest doubt and adding globular layers of ugly insecure thoughts. Luckily, as I get older, I become more self-aware. I realize I got exhausted of spiraling downward, thinking so poorly of where I am in my current state; I forget how far and how much I've already accomplished in life. Everyone has this moment in their own stories or will at some point–some people figure out their riddle earlier and are able to move past to create great things. Those people are the people that we should look to, for inspiring us to adapt our own practices to become just as amazing. I think I am transitioning out of that negativity, and once I figure out my purpose is as a creative, I will meta-morph and take flight, finally being able to soar without limitations.
What would you tell someone who is just starting out?
Don't be afraid of ANYTHING. It doesn't sound like much, but it has gone a long way for me. I am able to try new things because I don't find value in feeling regret later. Even if an experience goes the complete opposite of how you would have liked, take it as a lesson of what never to do again. There are so many people doing what you think you want to do. I thought I really wanted to go into Visual Development for an animation studio. Now, I can't stand the thought of being cooped up indoors all the time churning out image after image that may or may not get featured. That's my personal view and would not have come to this conclusion if I didn't work for companies I thought I wanted to spend the rest of my life in.
People are always going to be ahead of you. Do not compare yourself to others! This is an extremely difficult suggestion to follow while in school and just after graduating. I experienced kids 4-5 years younger than me who were getting jobs for billion-dollar corporations who were in their first and second year in college. I applaud their talents and wish nothing but the best for them on their paths. I am where I am today because I CHOOSE to be. These are some questions I always replay in my head to be sure:
What do you want to do?
What do you like doing that you don't consider "work?"
How do you know you don't like something if you've never tried it?
Is this something you can see yourself doing without burning out?
Is it sustainable / can you market it and make money off of it?
What makes you different from other people that do what you do?
If you're a true creative, then BE creative with how you figure out you're "thing!" Combine interests and try doing a little bit of something with a lot of the other thing you really like doing. For example, if you like sewing, watching tv shows, and are inspired to capture specific moments from a series via photography, maybe try cosplaying or costume design. So many people are getting views and likes on social media because they put themselves out there. The successful cosplayers I've seen design, produce, and sometimes even photograph themselves. Then, they find each other on apps like Instagram and Snapchat because of their huge followings, become friends, and actually meet up in real life–what is the result? These people become even BIGGER and more well-known. Something that may start as a hobby could turn into a real job. I'm not saying that every cosplayer will be scouted and signed to a company that will fly them around the world for different conventions, but it is a very real possibility because it happened to them. Hard work with dedication doesn't go unnoticed.
Use these free social media apps–I was a non-believer for the longest time, but I've followed a lot of people and seen how they've grown over the last few years and the success that comes with just posting every new idea. Followers will give free advice and support if your vision really speaks to them. Take your time to figure out what your "thing" is; rushing can cost you time, money, and even relationships with other people. On the flip side, collaborate with other creatives. Why are billion-dollar companies so successful, regardless of their sizes? They are made up of people who work together! I support being an independent artist full-heartedly, but that doesn't mean close all doors. Musicians collaborate all the time and that makes their music even more catchy–sometimes those songs go further up the ranks than what they produced just by themselves. Think of all the other things you could come up with if there were people like you involved in a project. Possibilities are literally endless.
Lastly, NEVER give up. There will be times when your blood, sweat, and tears will be shot down in an instant–not by one person, but the masses. Take those thoughts into consideration, and listen to the ones you think would help. Remember that there are all types of people out in the world, but don't let the negativity impact you and your flow. Be critical and constructive with not only yourself, but of other work, too. What draws you to their art piece? Why? Is it something you can incorporate into yours, too? Nothing is stealing unless you are copying something verbatim. Color schemes, poses, and even concepts are all fair game as long as it is YOUR version. Thank followers for their feedback–acknowledgment is a great way of telling your audience that you are grateful for their interest.
Contact Info:
Website: www.jaconni.com
Email: jac@jaconni.com
Instagram: @_jaconni
Other: Twitter: @jaconni

Image Credit:
Cabana is a photo study!