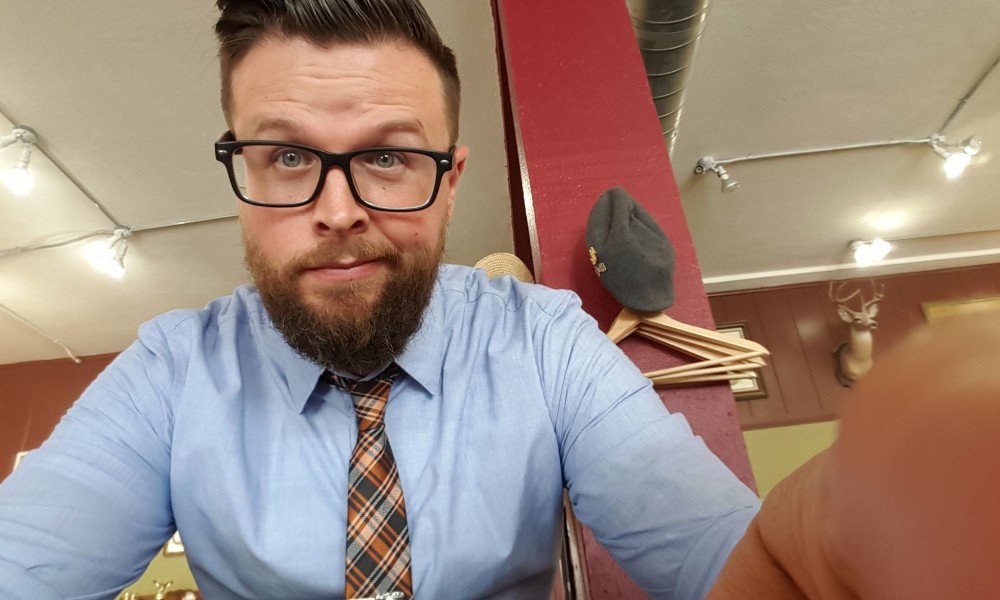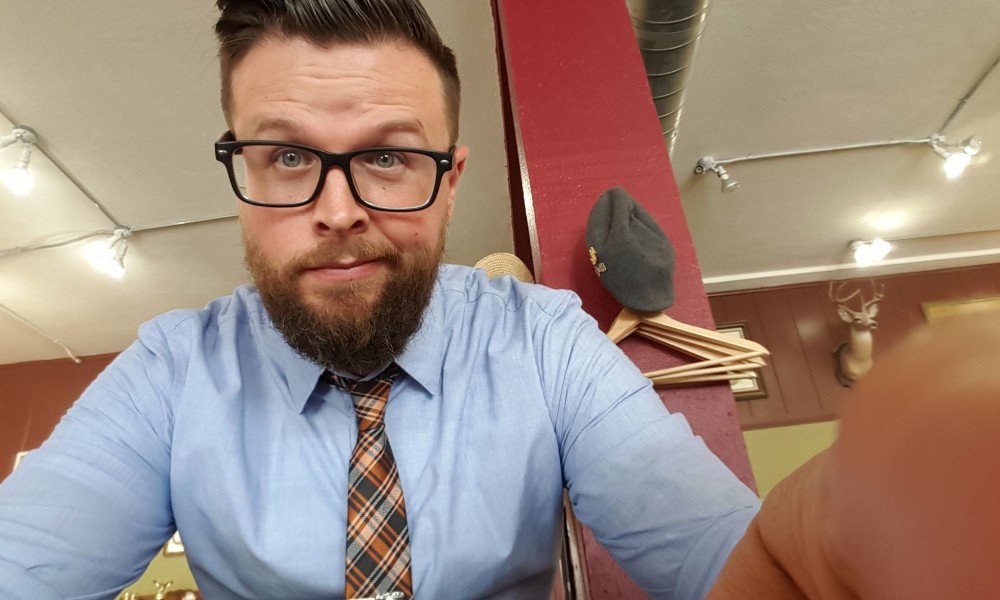 Today we'd like to introduce you to Travis Haight.
Travis, please share your story with us. How did you get to where you are today?
Growing up in a small town in southern Oregon, I've been creative for as long as I can remember. I started drawing and painting around 4 years old, but it wasn't until high school that I discovered photography. I saw it was offered as an elective, and took Photography 1 the first semester of my freshman year. I fell so in love with it that I took Photography 2 over and over since nothing beyond that was offered. I eventually became the teachers assistant. I was able to roll and develop my own film, assist my fellow classmates with theirs, and have free reign in the darkroom, doing whatever work I wanted and helping others. With free access to unlimited film and printmaking supplies, I was like a kid in a candy store.
After high school, I moved to Arizona, where I attended the Art Institute of Phoenix and got a Multimedia/Web design degree. As much as I loved photography, I still had a great love for all things creative and wanted to build my skills in a variety of mediums, so I never sought out a strictly photography degree. After getting my AA degree from there, I attended Arizona State University, where I got my BAS in Interdisciplinary Arts. My favorite part of my time spent at ASU was my commercial photography internship where I worked under Giulio Sciorio. I learned so much from him. Everything from camera & lighting basics to the intricacies of doing photography commercially and how to approach it as a business. He's still a great friend and mentor.
I began shooting professionally in 2004, while still in Arizona. I eventually decided to move to Portland, OR. It was closer to my family, but mostly because it was a city I felt was much more progressive and rich with creative people and energy. I loved my time up there but was offered a freelance gig shooting for 4 magazines if I moved down to Los Angeles, and I figured if I was ever going to really go for it, LA would be the place to do it. I've been down here doing freelance work since March of 2014 and it's been a fun ride so far. Always looking forward to whatever project pops up next.
Has it been a smooth road?
It has definitely not been a smooth road for me, but I figure most things worth doing take a lot of hard work and the road will be full of obstacles. The freelance life, in general, can be tough. I'd go through stretches of landing lots of gigs and doing quite well, but it's always followed by the inevitable slow times. It taught me to manage my finances more precisely and pay attention to budgeting, in an effort to help stretch my money out between jobs. That's where my graphic design skills have really saved me. When my photography business is slow, I can usually drum up some design work to keep things going.
The biggest challenge that's more specific to photography, has been arriving in the publishing world as it began to crumble. As the economy started to tank, jobs became less frequent due to shrinking budgets and the alliances I had started building with some widely published magazines began to dissolve and more and more magazine titles were shutting down and staffers were getting let go left and right. So, it has become a constant scramble to make new connections and get your work seen by who remains in the industry, and the changing of the guard as the shift to digital media takes hold. It's been an interesting adventure, though! I'm grateful to still be able to do what I'm passionate about for a living and for all the people I've met and had the honor of collaborating with and working for over the years. I just hope I'm able to continue to be flexible, keep learning and trying to stay ahead of the curve.
What's the hardest part of your job?
I've always felt that the hardest part about doing photography on a professional level is maintaining the highest level of adaptability. Whether a job calls for shooting people or objects as the primary subject matter, it's always in different locations, with different lighting, and different moods intended to be created. Every shoot is specifically tailored to its client/product, and there are so many variables involved and chances for things to go wrong. Sometimes it's technical issues. Sometimes it's lighting issues. Sometimes it's simply a talent issue. I thrive on those challenges and resolving them. It's inevitable that problems will arise and creative solutions will need to be used to get the desired photographs and make everyone happy. It can be rough at times, but it's one of the primary reasons I love doing photography. It keeps me on my toes and I learn things with every photo shoot.
What is "success" or "successful" for you?
Success to me is defined by happiness. I consider myself successful because I'm able to do something I am passionate about and be creative for a living. On a professional/work level, I couldn't really ask for more. Of course, I set financial goals and always want to push myself to continue to learn, push myself, and grow my business, but that is all secondary to the feeling of satisfaction I get from doing something I sincerely love. When you're doing something you're passionate about, it shows in your work and the rest will fall in line.
What are your plans for the future?
I have a lot of plans for the future. I currently mostly photograph for magazines here in the US, as well as Europe, in addition to shooting models and products for US-based businesses. I plan to continue that work, but I also want to expand more into video, film and the fine art world. I have worked in those areas some in the past, but I want to push it further in the coming years. I'm currently involved in a really fun project that will have me shooting a number of world famous musicians for a documentary and book. I've always been passionate about music, so it's fun to do projects that bring my photography into the realm of music, and moving forward, I want to pursue that more as well.
Contact Info: