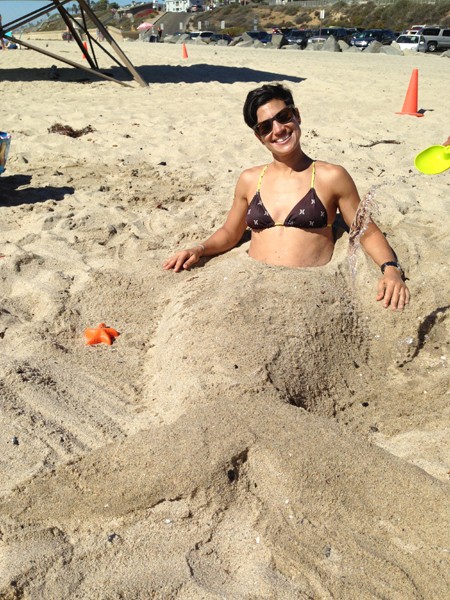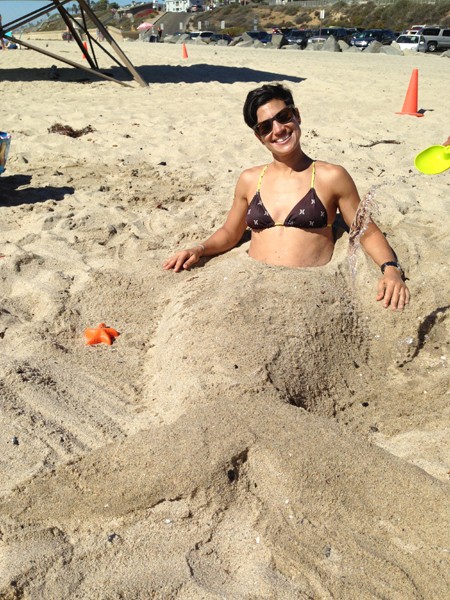 Today we'd like to introduce you to Gio Ferraro.  Below you'll find edited excerpts of our interview with Gio.
Gio, please share your story with us.  How did you get to where you are today?
I was Firefighter, Health teacher and now Personal Trainer GYM OWNER. I'm committed to my small business and the community I live in. We are a community gym that gives back and includes all levels of fitness. We developed a program called KEEP LBC FIT specifically to give back to our community, especially to those in need. My father died a homeless man and that is my motivation for acknowledging those in need and what we as a community can do to help. Goggling Groundwork Fitness Long Beach should supply some articles and press that have been written around our mission. I make it a point to be heavily involved in the community also by collaborating with other organizations. As owner I am Chair of the Downtown Long Beach Associates Public Safety Team, President Of our local Historic Pine Ave Business Association and partner with homeless organizations to advocate for those in need. Groundwork Fitness is a fitness facility that puts its community in the spot light and gives back.
Has it been a smooth road?
Small Business is a crazy entrepreneurship! It takes people willing to work above and beyond every single day to succeed in these trenches. The overtime is expected and the lack of vacations is standard until it's a built up business. Many don't survive and indeed I'd have to say the strong have to dig deep to make it through the first few years. HOWEVER, I never stopped seeing the light and still love what I do. The time with loved ones is what I miss most, but it's getting better and again as the team builds so will my time with family.
What are your plans for the future?
My plans are to continue the momentum I have started and continue to create opportunities for great collaborations. Indeed I am in the fitness industry, but I feel there are so many untapped collaborations to still be reached. Especially with technology and apps going in the direction they are, we need to encourage positive ways to interact that encompass health and fitness. I am working on an app and indeed plan to have interactive components to it. I will continue to be involved with this Downtown long beach community and find ways to partner with businesses, non-profits and community organizations to find ways to continue to empower people to be healthy. The fitness industry in general can at times be ego driven, I want to show that it can be community driven with positive energy that is inclusive to all people. We will find ways to make fitness fun and inspire all ages to participate.
Let's dig a little deeper into your story.  What was the hardest time you've had?
The hardest time in my life was at 18 years old when I had to decide to leave my home and take a chance on a more positive path. I had no money, no support no real plan. My home at the time was in complete chaos, unstable, scary and at times abusive. I knew I had to ask for help getting a job to work and get out of that situation, so I did. A couple family friends helped get me a job, helped me find an apartment and the rest is HER story. I've always been someone who can reflect on what I have, what I want and take chances to get there. Entrepreneur from the get go maybe… or just thick skinned and driven. That was a pivotal point in my life because the momentum from there just continued and still does. If I can forge through that obstacle with little life experience at 18 years old to only become my mother's care taker and head of household??? What is next? Now what do I want to do? Indeed I still have those moments, now what do I want to do? I've been a firefighter, high school teacher, personal trainer, gym owner… so let's see what's next. I've made it when I die and move on to other things we can't explain. I just want to keep exploring, finding new things to do and new goals, never settling for a "made it" moment, why… then what?
Do you ever just stop and think WOW – I've made it?
So I never really knew what my dream would be, I just knew I had interests. My life moving forward is to create my realities and dreams. I want to do things that I'm passionate about it seems easier to me. If I'm happy doing what I enjoy well isn't that the dream? Don't get me wrong I've had jobs that were not the most enjoyable, but I knew where I was headed. Even today I work long days doing what I enjoy, but I'm building my business. The goal is to work smarter not harder and have time left over for fun. I'm attaching a link that we recently did for our Historic Pine Ave. Business Association which I'm currently President of.
https://www.youtube.com/watch?v=F44h-NvGr0A
Enjoy the video, it will show that there is fun is collaborations while yet building your community and business. 
Pricing:
$15.00 Group Exercise Class,
$35.00 Semi Private Personal Training,
$75.00 Private Personal Training 
Contact Info:
Phone: (562) 624 0900
Email: Gio@groundworkfitness.com
Facebook: https://www.facebook.com/GroundworkFitness/
Instagram: https://www.instagram.com/groundworkfitness/
Check out her work below: