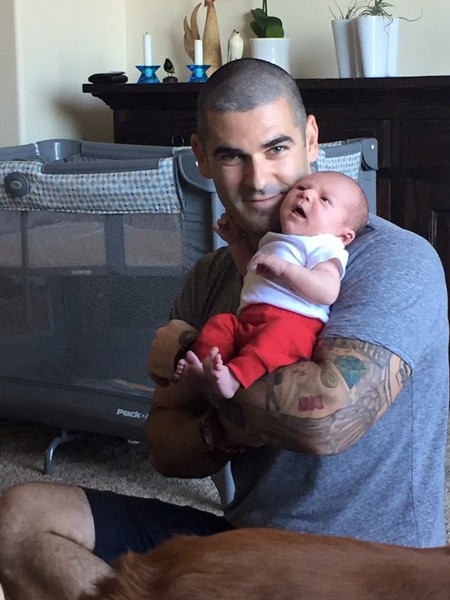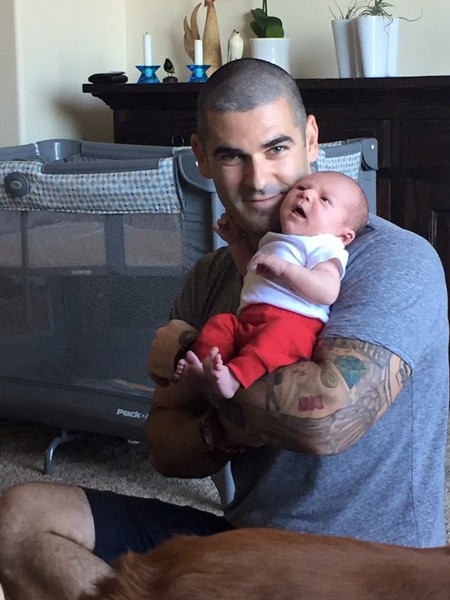 Today we'd like to introduce you to Chad Seltzer.  Below you'll find edited excerpts of our interview with Chad.
Can you briefly walk us through your story – how you started and how you got to where you are today.
Famous Fitness Enterprises (F.F.E.) started as a senior Capstone project when I was completing my Bachelor's in Pre-Medicine at Northeastern University back in 2009. This Capstone project sought to bring health, fitness, nutrition, lifestyle management, and behavior modification together as one service, rather than 5 separate services located sporadically throughout the campus. My request to start this all-in-one service was declined by the university. Instead of this project, I started a business plan for F.F.E. so that one day this dream business would become a reality. How does Top My Workout Apparel fit in? I started producing graphic t-shirts to raise money to make F.F.E. come to fruition. Today, Top My Workout Apparel is still a start-up. We are a limited edition workout apparel company that is focused on those looking to set goals, work hard to achieve them, and wear their work on their sleeve. The concept of Top My Workout Apparel mixes friendly competition, personal achievement, and camaraderie to display that people should always encourage others to never give up and reach as high as they want to in order to accomplish their health and fitness goals.
Has it been a smooth road?
We are still on the rise! The biggest personality flaw that I have is I am overly ambitious and have so many ideas that I want to implement all at once. This being said, I pack everything on my plate at one time, and never really focus on one task at a time. Other than this secret on how to NOT be successful, we are still building our social media empire as we compete with all the other fitness apparel companies that have popped up left and right. Business and success is never a smooth road. Since I know this so well, I will never give up on this dream even if Top My Workout Apparel is not an internationally known fitness apparel company. I love producing cool graphic tees that people can relate to so I will continue to give my audience what they want!
What are your plans for the future?
Plans for the future are always huge, it is just a matter of funding. I am currently working on an app called Top My Workout, as well as a potential all-inclusive health, fitness, nutrition, behavior management, and lifestyle modification facility. The app is set to release in 6-months time (anticipated Jan. 1st launch date and the facility has no anticipated grand opening date. We are currently working on business development, as well as financial and operations planning.
Let's dig a little deeper into your story.  What was the hardest time you've had?
The hardest time in my life and career was around 2010-2011 and the following years after due to collateral damage. I've never been one for being single so I had a fiancée in my undergrad years who helped me dig a $25,000.00 hole of debt. When we broke up after a 3.5 year relationship, I jumped into another relationship pretty quickly that lasted for another 10 months. This girlfriend was not the most financially responsible person so, obviously, I was driven into more debt.
On top of this financial situation that was building, I was burnt out as a fitness manager of the health club I worked at in Boston, MA. I decided fitness wasn't for me and I wanted a 9-5 desk job. I ended up doing door-to-door B2B sales as a sub contractor for Verizon. Most paychecks were $26.00 for a week's worth of work. My Monday-Friday, 9-5 job was actually a Monday-Friday, 7-7 job for $26.00/week. I remember one paycheck was actually negative $354.00 since an employee of Verizon had cancelled my orders and redone them in their name costing me my commission check for that week and then some. After a grueling 7 months working B2B, I switched to IT recruiting services. Base salary plus commission and bonuses but I had a 3 hour commute each day.
Do you ever just stop and think WOW – I've made it?
I met the woman who is now my wife and as of one month ago (June 25th, 2016), the mother to my newborn son shortly before starting this position. At this point I was $30,000.00 in debt and overdue on every loan and credit card I was responsible for and my wife helped me get help with debt consolidation services. We started going to the gym together every Saturday and she brought me back to where my true passion and love lies – fitness. I quit the IT recruiting services position and became a personal trainer at a local facility in Marlborough, MA. At the same time, I enrolled in a Masters' of Applied Nutrition Program at Northeastern University, signed up for a marathon in Reykjavik, Iceland, and got my Fitness Company, Famous Fitness Enterprises, back up and running with boot camps 3 times per week, a quarterly Tough Camp charity event, and a smoothie bar called The Fit Stop at the local gym where I was a personal trainer.
I knew where my heart and head needed to focus all attention – to helping people accomplish their goals since that's all I strive to do every day. With the amount of ambition I have, there is no doubt in my mind my company will blow up and help others reach their health, fitness, and lifestyle goals. It's just a matter of patience and working hard until it's my time to shine.
Pricing:
Almost all of our apparel is $20.00 and below even though we are committed to high quality products. Occasionally, our highly customized designs are in the $35.00-60.00 range due to their personalized nature. 
Contact Info:
Email: info@famousfitnessenterprises.com
Twitter: @TopMyWorkoutA
Instagram: TopMyWorkoutApparel
Facebook: https://www.facebook.com/topmyworkout
YouTube: https://www.youtube.com/user/topmyworkout
Check out his work below: