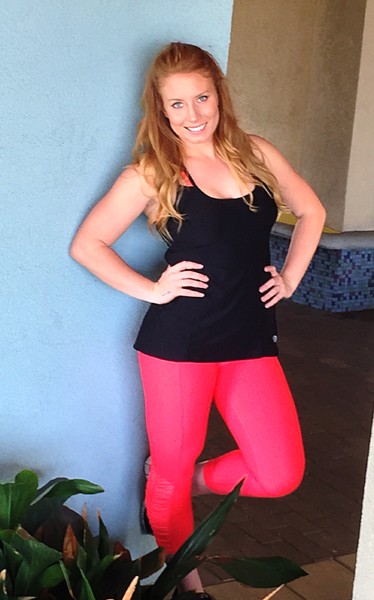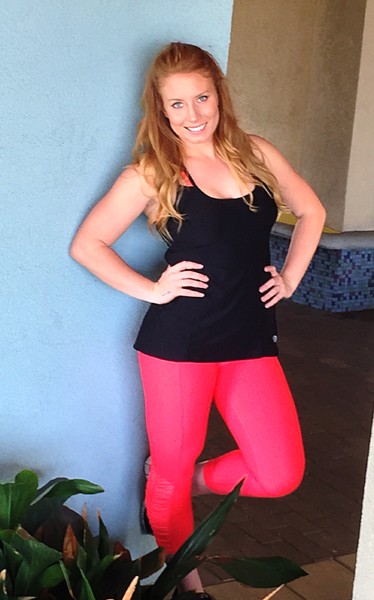 Today we'd like to introduce you to Alena Murgatroyd.
Alena Murgatroyd is a former All American, Scholar Collegiate Athlete with a passion for healthy living. Upon graduating from the University of Central Florida with a Bachelor of Science Degree in Sport and Exercise Science, Alena has launched two thriving health and wellness brands as well as an online lifestyle magazine. Specializing in Exercise Science, Nutrition & Behavior Management she has attracted and helped thousands reclaim their health and enhance their quality of life via the Internet, social media and mobile applications. Alena is a go getter and has set her sights high when it comes to promoting health and wellness within her community and own personal lifestyle brand. She aspires to open her own Health and Wellness Studio someday soon.
Below you'll find edited excerpts of our interview with Alena.
Has it been a smooth road?
Some of the struggles I have faced along the way include: Practicing Patience: I have come to learn that success does not happen overnight. It takes time, consistency and persistence. Overcoming Adversity – Transition/Balance: The transition from the athlete world into the real world was extremely challenging for me. It was as though I had lost my identity but retained my ability. Letting Go of Perfection: Understanding that I am perfectly imperfect and being okay with it.
What are your plans for the future?
Continue to grow & collaborate via the Living Life 365 App, Open Living Life 365 Health & Wellness Studio & Write Living Life 365 Book
Let's dig a little deeper into your story.  What was the hardest time you've had? 
Transitioning from living life as a full time athlete into the real world was extremely challenging for me. It was as though I had lost my identity but retained my abilities. I transitioned from an intense training regimen (5-8 hours a day) to living life back at home, without softball, teammates and scheduled trainings. Little did I know, I was beginning the next chapter of my life lacking accountability and motivation?  6 months upon graduating, I remember feeling so uncomfortable in my own skin.  I gained weight, battled depression and experienced this overwhelming feeling of fear. For the first time in my life, I didn't know who I was, what I wanted to become or where to start? I began applying for work and became even more frustrated with my situation. I had obtained an awesome degree and had a wealth of knowledge to share with the world but yet, I had never experienced so many doors closing all at once. This was my turning point. It was then that I realized it was time that I take matters into my own hands. With the constant love and support of my family and friends coupled with my faith. I decided to create my own Lifestyle Brand. This would hold me accountable, give me a platform to speak to the things I found value in, continue my education all while allowing  me to be creative and ultimately enhance the quality of life of those around me. It hasn't been easy by any means. My patience has been challenged, doors still continue to close and the struggle has been real. However, with the trials there came lessons, with the lessons there came knowledge and experience and with the knowledge and experience, there came success. After 2 years of trial and error, I have created 'Living Life 365' and I couldn't be more proud.  I'm so blessed to have such a loyal following of those who lift me up and push me to be the best me I can be.  Without them, I would be nothing. I am inspired daily and love creating, connecting and collaborating via the Living Life 365 App. Now knowing where I stand today, if I had to do it all over again, I would in a heartbeat. 
Pricing:
Pricing Varies based on Members Needs & Location.
1 Private Personal Training Session – $50 to 12
Private Personal Training Sessions – $420 
Contact Info:
Phone: 562.299.5337
Email: AlenaLivingLife365@gmail.com
Blog: www.LivingLife365Blog.us
Facebook: @LivingLife365.us
Instagram: LivingLife365app
Twitter: @LivingLife365us
Pinterest: @LivingLife365us
Snapchat: AlenaMurgatroyd