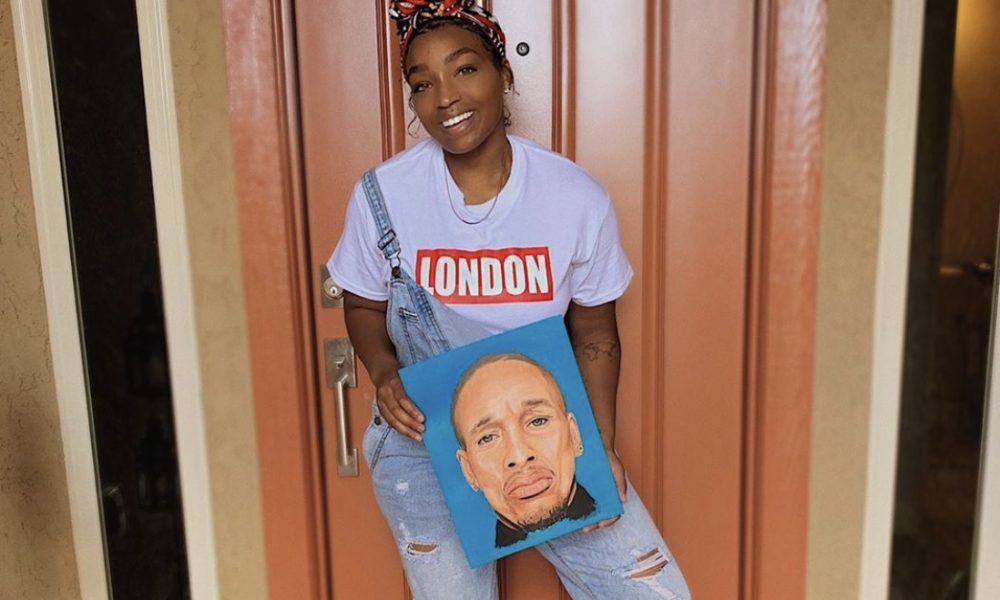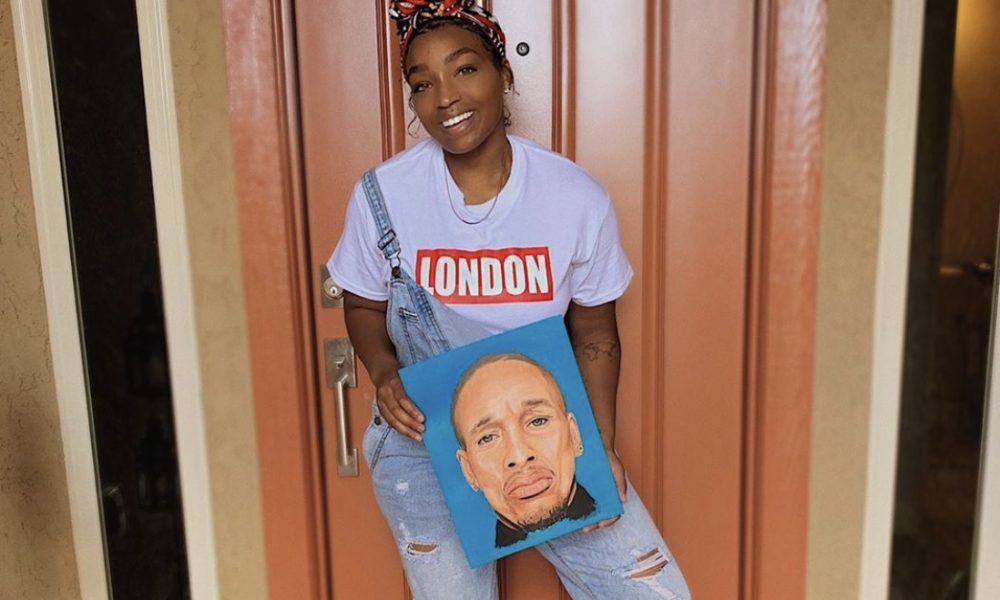 Today we'd like to introduce you to London Williams.
London, please share your story with us. How did you get to where you are today?
I grew up in the Village of Menomonee Falls, Wisconsin, right outside of Milwaukee. Throughout middle and high school, I was always known as the shy and awkward smart girl. I wore modest clothes, glasses, a bun, and always had a book in my hand. In fact, many of my classmates called me "The Librarian." I was never fond of that name, but I accepted it because strangely, I was happy I had a nickname. It seemed like a form of acceptance to someone like me who didn't know where I fit in. School, for the most part, was pleasant. But, I had a hard time adjusting to adolescence. And like many teenage girls, I constantly struggled with my confidence and self-image. This resulted in me being extremely reserved. I kept to myself even though I knew I had so much to contribute to the world.
I had always been very talented growing up. So much so that I would get asked if there was anything I wasn't good at. I was a 2-sport varsity athlete, I played three instruments, I had a cake business, and I absolutely loved creating art. The ability to use my hands to bring to life what goes on in my head has always been magical to me. Especially since I have never had any formal training. For instance, I could pick up an instrument and just start playing a tune by ear, or try a sport for the first time and excel. I experimented with baking and cake decorating out of curiosity and was able to turn it into a business for a couple of years. But, the one thing people were always most impressed by was my ability to draw. I never knew how I was able to draw, I just assumed it was similar to how a computer worked. My brain was the hard drive and my hands were the printer. It just kind of happened without much thought, like pressing 'ctrl-p'. I was always thankful for my many talents, but never I never showed off and I did my best to stay away from the spotlight due to fear and lack of confidence. I often found myself wondering why God had given me all these gifts if He knew I was going to be too afraid to share them.
Throughout high school, I had a burning desire to get out of Wisconsin and experience something new. I felt like my context was limiting me, forcing me to remain a certain way, and I didn't want to be known as awkward, shy London for the rest of my life. Deep down knew I could accomplish great things if I could just have a fresh start and work to overcome my fears. After graduating from high school, I attended UNC-Chapel Hill, which is where I started on the journey of finding myself. I met a lot of amazing people while there who challenged me to come out of my box and work on developing my talent. So, in my junior year, I decided to take a risk and enroll in an art course to see what I could achieve with the help of a trained artist. I was amazed at how freeing art was. I felt like a kid in a candy store during each class. It was a beginner's class, but I excelled. My classmates and the instructor thought I had taken an art class before and was surprised when I said I had not. Through this class, I realized that I had a passion for art. It made me feel whole and brought me joy. But, it wasn't until recently, after going through some tough times, that I started to hone in on my craft. Throughout my journey came to realize why God had given me these gifts after all – to overcome.
Great, so let's dig a little deeper into the story – has it been an easy path overall and if not, what were the challenges you've had to overcome?
The road to where I am now has been a rollercoaster, to say the least. Creating art was fun, but I didn't think it was going to pay the bills (which I was wrong about). So, I moved to California in August of 2014 to attend graduate school. I put art on hold and focused on furthering my education. I was confident that I would soon be in LA living my best life. But after graduating, I found myself in a deep depression. I had moved to California with this thought that my life was going to be better than it had ever been. But LA chewed me up and spit me out. The many hardships I went through wreaked havoc on my physical and mental health. While I tried to keep a smile on my face, I was deeply unhappy. I had never felt so low and couldn't understand why bad things kept happening to me. I felt like a complete failure. My inability to properly cope with the situations I was going through led me to overconsuming alcohol and inflicting self-injury regularly. I had studied psychology, so I knew something wasn't right and I needed help. But merely having that knowledge wasn't enough to bring me out of the dark space I was in.
My parents had always provided me with what I needed to thrive, but I wanted to feel like I could do things on my own. I had no intention of asking for help or moving home. So, I did what I thought was best to stay afloat. I found myself constantly working 3+ jobs just to make ends meet. At first, I was pretty motivated, listening to "Ain't it Fun" by Paramore almost everyday… "Don't go cryin' to your momma, 'cause your on your own in the real world." But after a while, I was exhausted. I was working 80+ hr weeks and I was tired. I was tired of feeling like a failure, I was tired of smiling to friends during the day and crying myself to sleep at night. But most of all, I was tired of working jobs I was too qualified and too talented for.
By the end of 2018, there was a shift in my way of thinking. Something finally clicked and I knew I needed to make a change. I made a promise to myself that I'd work on my mental health and push forward. I quit the extra jobs and starting reading self-help books and listening to podcasts focused on healing. The message I received was always the same – I needed to start doing things that brought me happiness. I needed to start drawing again. So, with the little money I had, I bought the cheapest art supplies I could find and got started. It wasn't much, but even that small action made me happier. As I transitioned into 2019, I was beginning to feel like things were getting better. I was creating art, my confidence boosted, and I was feeling more positive about life. But then I was hit with more major life changes. My parents had to relocate from our Wisconsin home of 14 years, my family was dealing with three deaths that occurred within months of each other, and other things in my personal life were on thin ice. I ended up getting sick with flu-like symptoms for about two months straight and panic attacks were frequent. I felt I had made so much progress, only to be knocked down once again. But nevertheless, I hung on as tight as I could to the idea that things would get better because I knew what my lowest point was like and I did not want to visit that place again. I continued to spend more time creating and sharing art and to my surprise (thanks to friends and social media platforms) some of my work went viral. Family and friends suggested that I start to sell my work and decided to listen. That was the start of a chain reaction of blessings.
I had been lost in LA for so long, but art helped me find myself again.
Please tell us more about your art.
I am a rising, self-taught visual artist. I say rising because I'm still learning and discovering different types of art that interests me. The one thing that is unique about me and my artistic ability is that I am able to create all kinds of art and use various types of mediums. I have worked with paints (both acrylic and oil), graphite, colored pencils, resin, watercolor, charcoal, etc. However, my main focus has been creating photorealistic portraits with colored pencils.
Since sharing more of my work on Instagram, I have been given some amazing opportunities that would have never been possible had I not been vulnerable and accepting of my artist identity. One of my proudest moments, in addition to this interview, was when I was asked to draw portraits of the 2019 BET Black Girls Rock Awardees. My artwork was blown up on large banners and hung inside the venue for all attendees to see. That was one of the most humbling and empowering projects I had ever done. I had only been drawing consistency for about a year and had already landed a huge gig. I knew at that moment the sky was not the limit. There was no limit.
Is there a characteristic or quality that you feel is essential to success?
I believe that confidence and vulnerability have been important to my success so far. It's always been easier for me to express myself through art, but being confident in my abilities and vulnerable with art has not been easy. It has taken time, but it's been rewarding. Not just because of the money or accolades, but merely for the joy of knowing that I am overcoming things that had kept me stagnant for so long. My vulnerability has also given me the chance to impact others in a positive way. When people are able to connect with my art, I feel they are connecting with me and with themselves. It's this connection that moves me. Knowing that the art I create can bring people happiness, or healing, or just provide aesthetics to their office space means the world to me.
In addition, I have learned how to adapt during difficult times. Recently, I listened to a podcast featuring author Gary Zukav where he said, "Everything takes you where you need to go." Challenges and hardships in life are inevitable and, in fact, we need these challenges in order to grow and change to become better people. I have worked hard to learn how to stop focusing on what I could have changed in the past and utilize what I have learned from those experiences to change my future. Each moment has served a specific purpose in making me who I am. As I move forward, I would like to continue to be more present, grateful, and confident so that I can continue to grow as a person. I truly believe that art and the ability to create art is what helped me heal, grow, and see myself for what I am: An artist.
Pricing:
Basic 11 x 14 portraits range from $400-600. Prices vary depending on what the client wants.
Contact Info:
Image Credit:
Christina Best
Suggest a story: VoyageLA is built on recommendations from the community; it's how we uncover hidden gems, so if you or someone you know deserves recognition please let us know here.