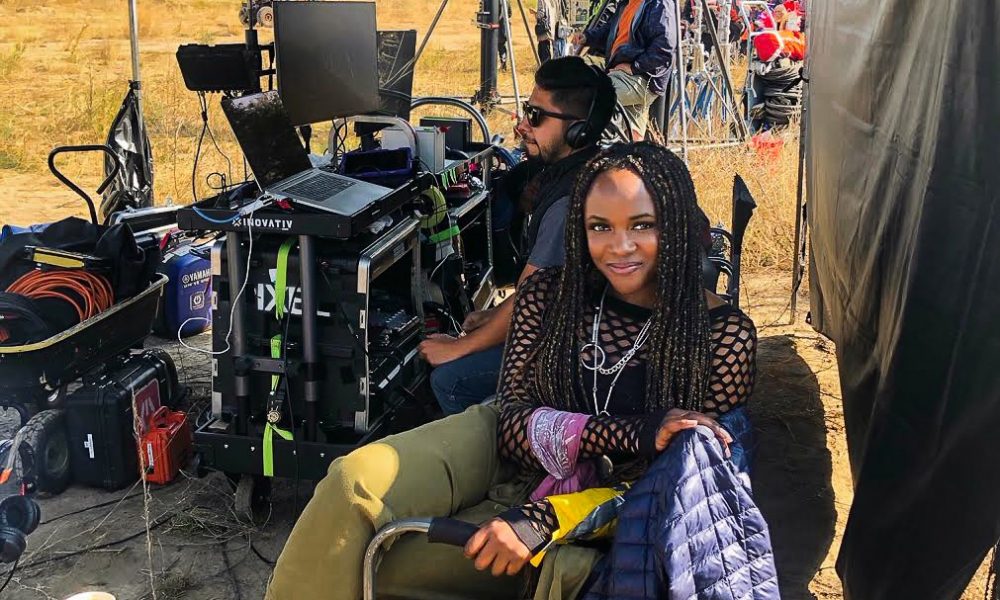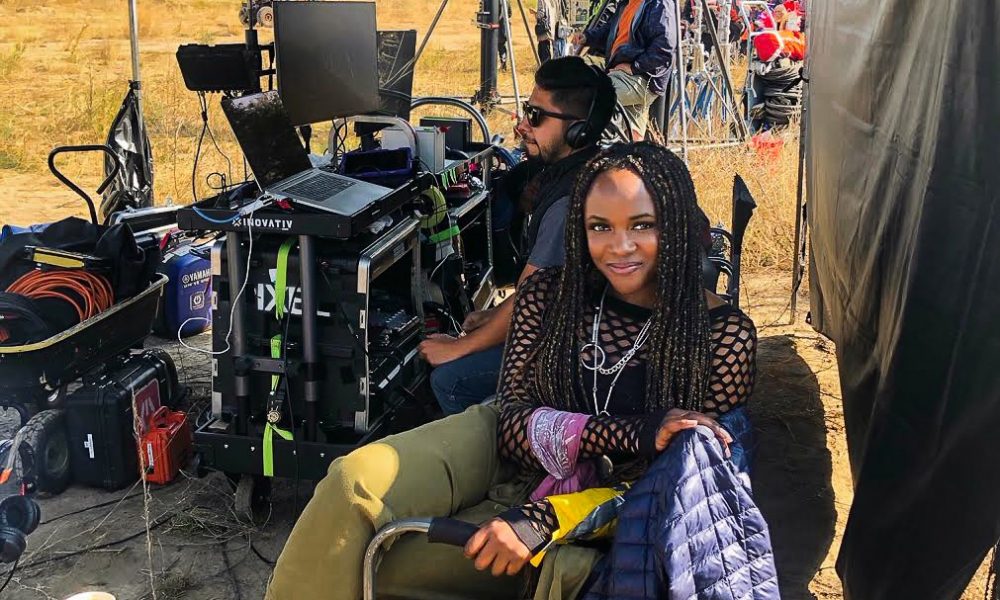 Today we'd like to introduce you to Lolia Etomi.
Hi Lolia, so excited to have you on the platform. So before we get into questions about your work-life, maybe you can bring our readers up to speed on your story and how you got to where you are today?
I'm a multi-hyphenate creative artist. More specifically, I am a Nigerian and American Actor-Writer-Producer-Director…. and lawyer who went to school in the UK (as well as Nigeria and Kenya) and then moved out to LA to pursue my acting career. I love having such an international background. I feel like it gave me such a strong foundation from which I could navigate the world & connect with diverse, completely different people from all walks of life. As a human being first and an artist second, this has been invaluable. It made it more important for me to find grounding & confidence in who I am first and foremost, so that I could empathize with others and meet them where they were, without losing myself in the process.
I come from a family full of lawyers and other professionals so from a young age, I was encouraged to go that route. I think because I was so curious about everything (high-key still am) & trusted myself enough to speak my mind, even if sometimes the consequences were harsh, people around me felt like I'd be a good advocate for others too. When you're constantly told "you should be a lawyer you know", you start to think that that's the only way you can speak your mind, care about others, and make an impactful difference in the world… and still be considered a success (by the world's arbitrary professional standards).
I was seen as being a naughty little child, but now I can appreciate that I could be troublesome, but it's always because I'm trying to cause "good trouble" and sometimes that means challenging the status quo and "the powers that be." Still, none of the law talk could stifle my creativity and my deep desire for freedom and adventure, so I first wanted to be an explorer (like Steve Irwin- out in nature with all the animals- I know I'm not the only one who says this- we all like to feel special haha- but I'm a proper animal-whisperer). Then  I wanted to be an astronaut so I could explore the mysteries of the universe first hand. While doing my undergrad degree in Theology & Religious studies, I even flirted with the idea of becoming a "philosopher". If Socrates could do it, why couldn't I? I have a special dean to thank for emboldening me to feel that way- we are all humans after all, the greats didn't have two heads. So I can be great too.  But despite all this, all roads seemed to lead to me ending up a lawyer & I was really into that for a long time. I care about advocating for myself & others, about changing commonly accepted rules/laws that simply do not serve or protect those they claim to be there to help.
But also, I really wanted to be seen & to have fun & I found that in performing. I acted in everything that I could, play after play. I'd write my own and put on shows for anyone who'd sit still long enough. I was a dancer/choreographer, songwriter, joined every choir I could join and I begged, without success for a very long time, to be sent to performing arts schools. I was putting on living room plays & concerts with my siblings, cousins & friends, and making short films, music videos, sketches & learning to edit them before I fully realized what I was doing or who I was becoming. Any form of creative expression was a joy to behold and honing those crafts didn't feel like work. It felt… right.
I don't when exactly it was that I realized, I could have the sort of positive impact that I wanted to have in the world, be instrumental in helping further causes and making change… and still be an artist, professionally. But I do know that when I got the courage to go for it fully, it wasn't easy.  I had to re-route from academia and law, make some sacrifices and disappoint some people to go the more creative route. My parents were strict and had high expectations. That's why I have like fifty-leven degrees. I got an undergraduate degree in Theology & Religious Studies from Cambridge University, then a Graduate Diploma in Law, before going on to get an Extended Graduate LLB (Law), a bonus honorary Masters of Arts from Cambridge (they mostly give those to everyone), before going on to do a Masters in Acting. Over the pandemic, I also became a legal expert Data Protection & Privacy (CIPP/E).
I was a nerd, a drama geek, a cheerleader, on the basketball team, a tennis player, an academic scholar, an animal shelter volunteer etc etc. We contain multitudes & sometimes we're made to feel like if we don't choose exactly one thing, we're doomed to mediocrity or failure, but I only recently learned that while the popularized saying is "Jack of all trades, master of none" (this had me in a chokehold for a while), the full saying is actually ""a jack of all trades is a master of none, but oftentimes better than a master of one."
That makes so much more sense to me. That's why I love seeing people like Issa Rae, Quinta Brunson, Jordan Peele, Michael Keegan and so many others win. They don't even know me, but you wouldn't be able to tell from the way I'll be out here celebrating their victories haha. LOVE to see it! So to all my fellow multi-hyphenates who do not let society place arbitrary limitations on who they are and what they can do, "hey, fam, heyyy!"
At  university, while interning at  various large corporate law firms, I was producing, choreographing and performing in the biggest dance show in Cambridge history called Enigma. I also acting in the first all-black, all-female play on a Cambridge stage in its over 800 years of history and that play was Ntozake Shange's 'For Colored Girls.' We went from not being able to secure a main theatre stage at the university's ADC Theatre because they felt it was a "niche" (read: black) play and no one would be interested, to us selling out all week and being scouted to do a professional public performance, Off-West End in London and getting great reviews from the college press and bigger outside publications. I'll always be grateful to my friend, our director, Justina Kehinde, for giving me a second chance and insisting I auditioned after I accidentally blew off the first auditions for some corporate law & investment banking networking event.
Working long hours at the firms, while also working long hours rehearsing for these shows- was a big eye-opener for me. I was exhausted doing both. But one felt like a soul-draining kind of fatigue, and the other made me excited to get up each morning and proud to be a part of it. The choice was clear.  So, after turning down a job at a major law firm, I decided to pursue acting fully.  It wasn't exactly straightforward, and my parents were not happy at all initially (they are my biggest supporters now, water under the bridge).  It was tense. Family members and strangers alike would give me their unsolicited opinions about how foolish I was being.  Still, I realized that I was at a crossroads in my life, and I'd have to be proactive if I wanted to be an artist, & performer full-time. So, I turned down the law firm offer and that's when I did my Masters in Acting. My parents paid for it on the condition that I would also qualify as a Lawyer in Nigeria (this was after my UK Law degree) right after before going off to LA. So I got my Masters in Acting and did a whole bunch of other acting, voice, movement etc training at various institutions to supplement it, then got an Extended Graduate LLB in the UK before popping over to Nigeria to go to Law School. I became a Barrister & Solicitor of the Supreme Court of the Federal Republic of Nigeria… and then hopped on a plane to LA the very next day after my Call to Bar.
I soon realized that being a "gun-for-hire" actor was not enough. I wanted to make my own content-movies, plays, TV shows, books, etc. I'm a story-teller at my core, so I needed to be able to tell my stories too, alongside helping people shape their narratives. So step by step, I started expanding. First working in film and TV development at Westbrook (Will Smith & Jada Pinkett-Smith's production company), before going into production, writing my own projects and recently, directing too.  I got published for the first time when I was 13 years old after winning a short story competition, and I want to eventually write my own books.
The possibilities are endless, and I am constantly learning more about myself and what I can do, so who knows where this creative journey will take me. All I know is that I want to tell my story and in seeing myself, help others to feel seen too. I want to change the lives of those who meet me or come across my work for the better. I want to touch hearts, challenge minds, and make a palpable positive contribution to the world. I also simply want to play and enjoy myself and my work, even when it's hard. I want to be my own boss and am building a wonderful team & community around me who share this vision.
We all face challenges, but looking back would you describe it as a relatively smooth road?
It's been far from a smooth road. Is it really for anyone?  For me as a young, black, queer woman trying to navigate a predominantly white, male-run industry I still  have to deal with all the biases and obstacles that come with that.
My first obstacle was trying to break out of the mold that I was taught growing up, was the only way to live. The African immigrant overachiever who has to either be a lawyer/doctor or engineer to be considered a shaving a "proper" job and married with kids before 30. Thankfully, I didn't overcome that one on my own. All around the world so many people are questioning the status quo and coming to the realization that there is not just one way to do life.
When I had my very first agent meeting in LA with this elderly white woman, I was told that she liked me because I'm "not like the other blacks, but more 'Cosmopolitan'" & she liked that I did not wear wigs and tried to teach me that "Mike Brown [God rest his soul] was a thug and Black Lives Matter was reverse racism". I had only been in LA for like 2 weeks and wasn't even a full-time actor living in LA yet, but I used my voice in the way that I could then and when invited to speak to an acting class as a UK actor transitioning to LA, I told them the story and other red flags to look out for. Rather than waiting to reach some nebulous marker of success or power to start speaking out, I've decided that with all the life experience, skills and knowledge I have been fortunate & blessed enough to acquire so far- I have a responsibility, and the ability, to start where I am.
Recently, in a Zoom audition, a casting director did not realize I was in the room with them and went on the most disrespectful, misogynistic, racist rant insulting all of us ethnic minority actresses and compared us to blonde, white actresses who he felt were the real "hot bitches" and "classical beauties". To spare you from further profanities and to  spare myself froom having to re-live this, you can read what happened here.
There are still gatekeepers like this who are so blatantly problematic being allowed to do what they do. I refuse to live a life and build a career on fear. Sometimes, it's scary and difficult and you worry about whether people will have your back. Fortunately, in this case, it seemed like this guy was known by a lot of people for moving like that, so as soon as I went public with it, I was supported by so many others with their own personal accounts and helpful evidence to corroborate.
I could go on, but the rest may have to be saved for another day because it's a lot and some of those stories are bummers. Maybe I'll put them in one of those books I write.
Alright, so let's switch gears a bit and talk business. What should we know about your work?
I'm an Actor, Writer, Producer & Director… and Lawyer (with an expertise in Data Protection and Privacy). I love collaborating with other artists and through collaborating with others on Joseph Gordon Levitt's HitRECord platform, I now have two shared Emmy Awards for Outstanding Original Interactive Program & Outstanding Innovation in Interactive Media. It's pretty cool and inspiring what a bunch of strangers could come together to create from their homes.
As a filmmaker, I recently had a short film I produced, Bienvenidos A Los Angeles, a story about immigration, family & human kindness, premiere at the BAFTA & Academy Award-qualifying Los Angeles International Short Film Festival and is set to do the rounds at others coming up this year and next year. This was a pandemic passion project. I directed my first two short films, The Umbra & Made With Love a couple of months ago and both are currently in post-production.  I also produced, wrote and starred in the latter.  I am working remotely as a consulting producer on a TV show in Nigeria that's set to hit global streaming platforms. Streaming platforms are taking more interest in the bountiful talent and work that Africa has to offer & it's about time! I have so many projects pending to shoot in Nigeria and I hope that as our work hits the global stage in a much greater capacity, we start to get the level of investment and support that we need to grow and produce things that can reach their fullest potential. Speaking of work coming out of the continent, I was a juror for a screenwriting competition for a film fund called Five for Five, created to find the most talented female writers & directors out of Uganda. We helped 6 different female filmmakers fund their films and I executive produced one of the shorts, KELA, by a talented director, Cissy Nalumansi and the film is currently doing great in its festival rounds, with recent screenings at the CineOdyssey Film Festival, a nominee at the Boden international Film Festival and a finalist at the PanAfrican Youths Film & Arts Festival.
As an actor, I am currently in pre-production for my first lead role in a sci-fi feature film shooting at the end of the year. I was recently nominated for Best Dramatic Actor at the Collaboration Challenge Film Festival in Hollywood for my lead role in a short film called Remote Learning, a touching story about a teacher helping her students to navigate difficult and sometimes unexpected life changes, as she struggles to deal with it herself, in the backdrop of the global pandemic.  I also got to bring Nollywood to Hollywood in the lead role of a recent short called "The Client". I've been so blessed to work with some brilliantly talented creatives (too many to mention but if you are looking for talented filmmakers who are also genuine, good, people to work with, hit me up!).
A fun acting role I did recently was – I played Nick Cannon's pregnant girlfriend who goes into labour and has to have the baby delivered by Nicj at Kevin Hart's party on the latest season of Real Husbands of Hollywood showing now on BET+. This was a super fun one because I was on set as the showrunner's assistant, but the showrunner was such a good guy- Wayne Stamps. He really let me contribute and saw my value, he saw everyone's value regardless of their position. A couple of my original jokes made it on to the show in Kevin's scenes and one was even used for the show promo on The Ellen Show.
As a writer, I have a number of short scripts and a feature length script that have progressed to the semi-finalist stage of various screenwriting contests. Some have been produced and some are waiting for you, dearest film funder/ wealthy benefactor/searching production company, to be made. I have acting reps and am now branching out into seeking great literary reps too. It's time. It's been time tbh. It's all about having a team that truly believes in you and is ready to build something great with you
I am in the process of starting a production company and creative collective with my producing partner, Justin Valentino Ricci. We've worked on a number of indie projects and shorts together and have more in the works. We are creating our own cinematic universe. Outside our own projects together and individually, we are also working with other creative to help them bring their visions to life, from docu-series to narrative films.
This is my era of putting aside the perfectionism that sometimes served me well, but often held me back. I am leaning into the mindset of "don't overthink it, just create! Create! Create!" and honestly, it's never been better! We are bypassing gatekeepers and telling truly interesting stories from people we'e not been given the opportunity to hear enough from. My goal is to introduce and explore new perspectives that can help to shape our new world, as we re-emerge from [constantly] being on the brink of collapse. I'm creating work to entertain, educate and empower!
I am always acting as that is my first love and primary passion and have recently branched out into Voiceover after being selected for and training with Vox Media's QueerVox program for LGBTQIA+ voiceover artists & do ongoing training at VoiceCaster studios. No matter how far I come in my craft or in my life, I consider myself to be a perpetual student. I am constantly pushing myself to be my best, which means honing my craft. So,  I'm always in some sort of class/training/workshop: right now in LA, I do a mix of private coaching, workshops, and ongoing classes at John Rosenfeld Studios, Anthony Meindl Actors Worksop, etc. I trained in Acting & Reading for performance at LAMDA (London Academy of Music & Dramatic Arts) for years before doing my Acting Master's at GSA in England before moving out to LA.
I am so excited for the world to see all that I have been working on, on bigger platforms. My projects are meant to be wide-reaching while feeling very personal and close to the heart. So much has been in the works for so long, so starting to see things come into fruition and starting to get that bag is exciting. The name 'Lolia' comes from Rivers State in Nigeria. My granny named me that and it means "star". It's time to shine!
What matters most to you?
Integrity is deeply important to me, on a personal and professional level. I really try to do right myself and others. I hold myself and my work to a high standard. It is also so important to me to have fun as I try to do good and contribute real value to this world and the lives of others.  I believe in radical joy as a form of protest.  It is important to me to be able to explore, learn, grow and enjoy the journey that is life, without losing sight of my purpose. They are not mutually exclusive. A big guideline for me in my life is to, as far as I can help it, not make other people collateral damage on my personal journey to self-actualization. Nobody is too important, nobody is unimportant. We all matter. I want to keep living my life in a way that makes Childhood Lolia, with all her lucid dreams, secret creations, and mind adventures, proud.
Contact Info: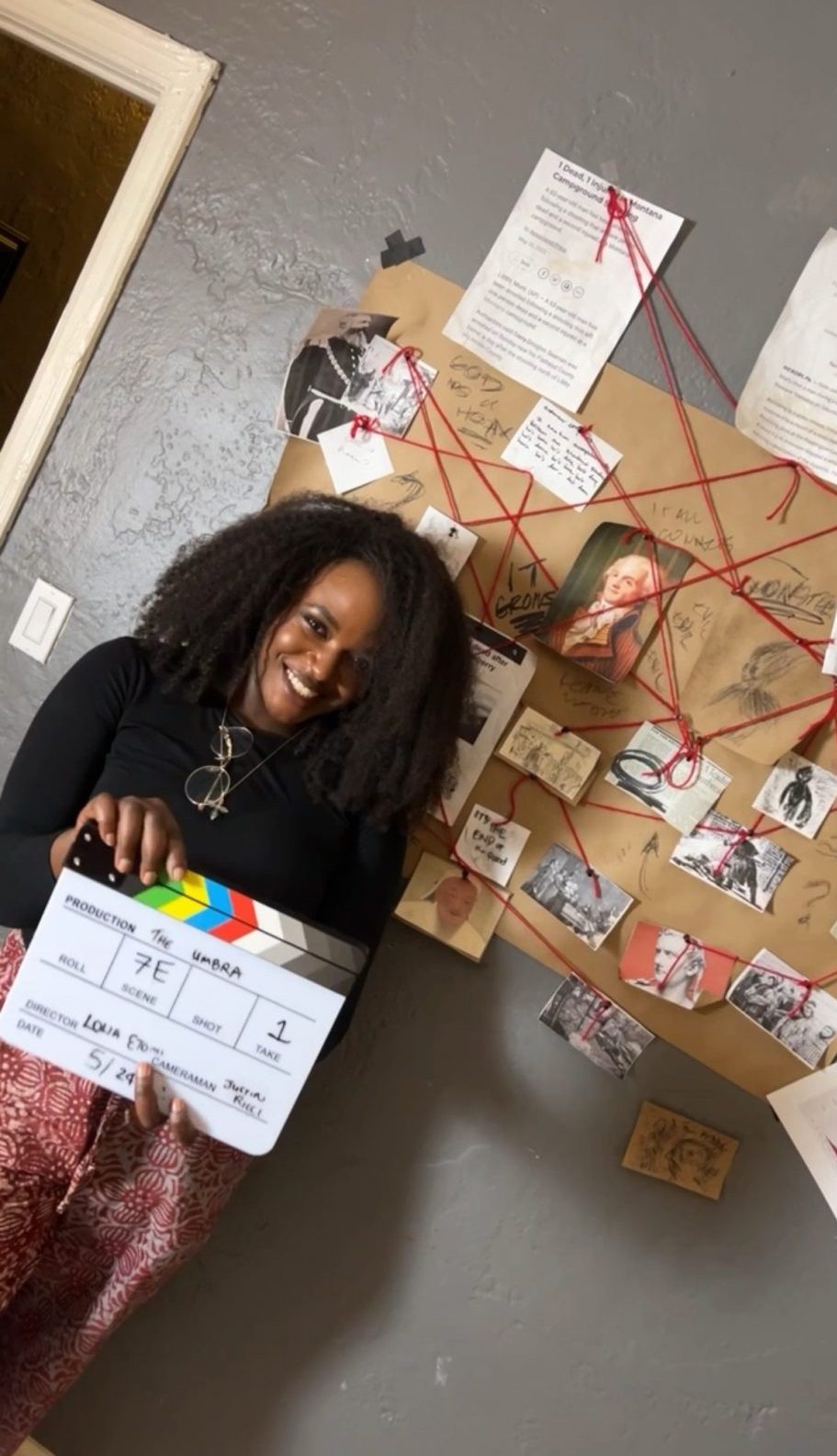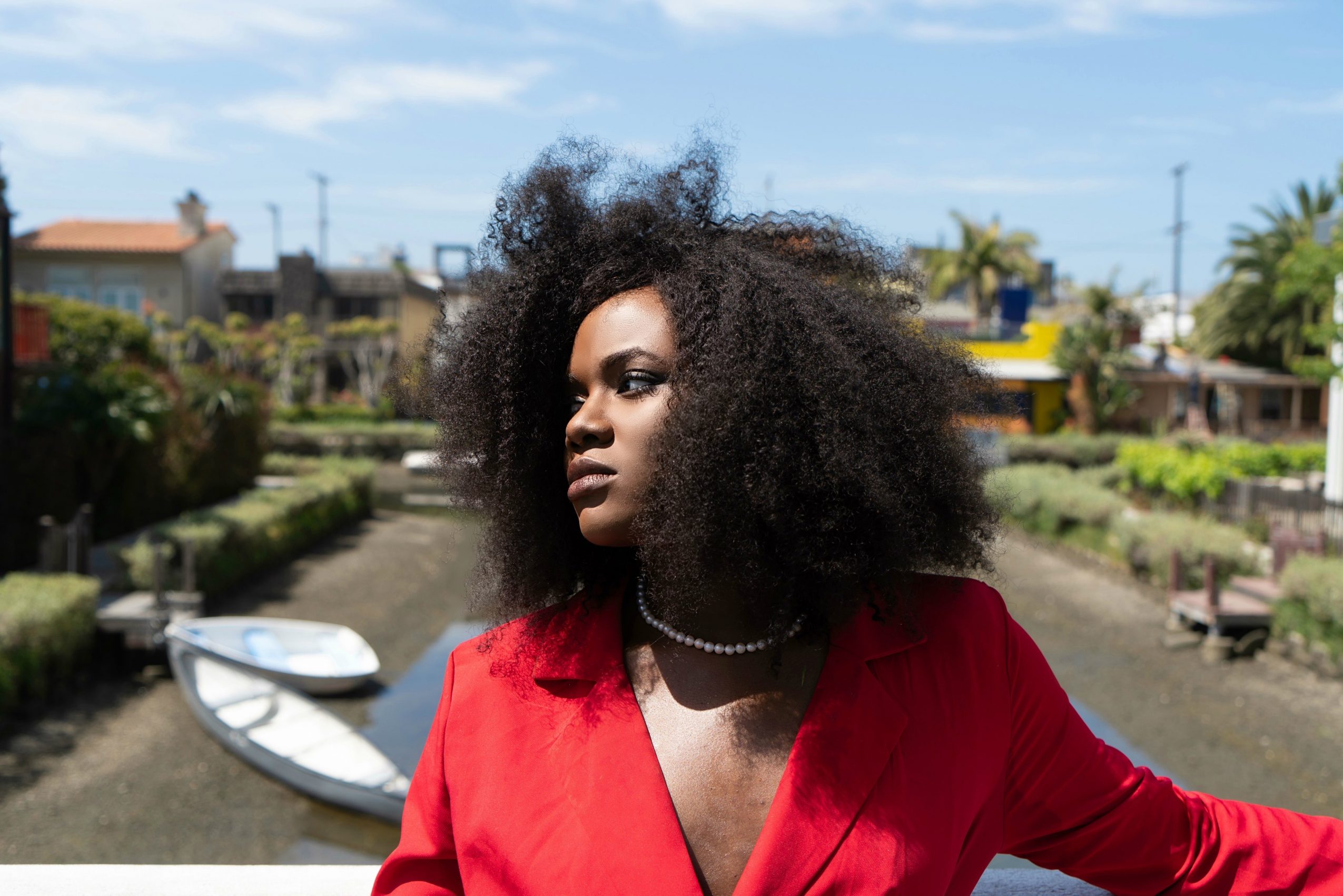 Image Credits
Gerardo Marrufo, Laura Radford
Suggest a Story:
 VoyageLA is built on recommendations from the community; it's how we uncover hidden gems, so if you or someone you know deserves recognition please let us know 
here.