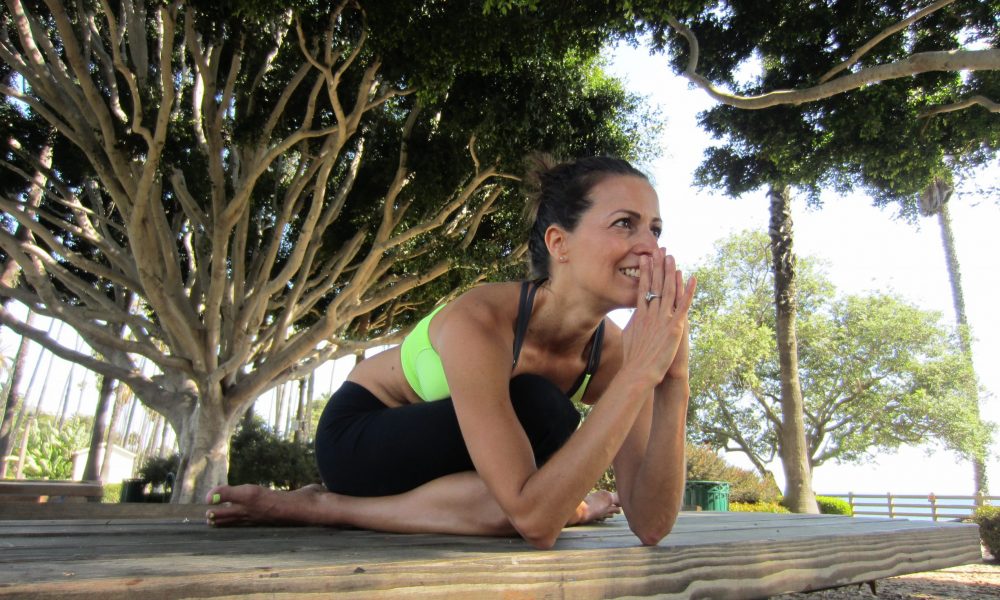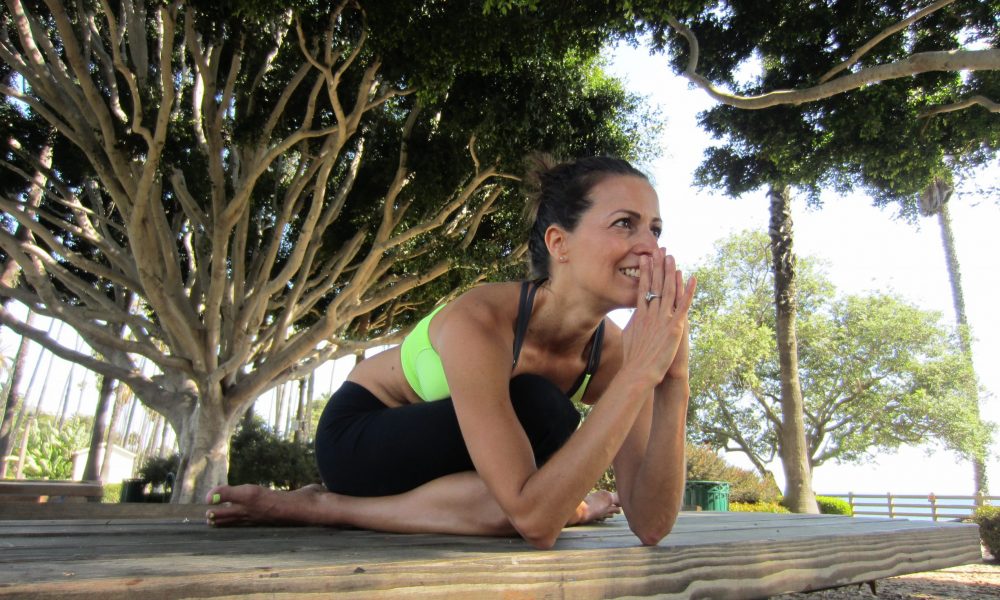 Today we'd like to introduce you to Lois Leonhardi.
Thanks for sharing your story with us Lois. So, let's start at the beginning and we can move on from there.
I was working in the financial industry in 1990 and saw a sign – are you stressed out? Try yoga! I was. So, I did! Yoga dissolved the stresses of the day and provide a much needed boost in my energy and concentration. I would drop into classes whenever I needed a "fix".
Several years later I learned of the profound physical healing qualities of yoga. At that time, I was an avid mountain biker and my back was suffering from the abuses. Pain arising from sciatica, a mild scoliosis and reverse cervical curve were resolved with my regular yoga practice. Seeking a deeper understanding of how and why this worked, I eventually moved to Boulder, Colorado to study with Richard Freeman. I accumulated over 500 hours in teacher trainings with him. In 2001, I was introduced to yoga's sister science – Ayurveda. This stepped up my wellness game as I learned how to use food as medicine (preventative and curative). I loved to cook, and had a newfound appreciation for the energetics of food and the consequences of various combinations. I started seeing an ayurvedic doctor on a regular basis and did a lot of self-study. I would help people with diet and lifestyle changes and was always providing recipes and education about the basic concepts of Ayurveda. I wanted to learn more, so I moved to New Mexico to study with Dr. Lad at The Ayurvedic Institute, and then took a trip to India to study at his clinic. I liked that Ayurveda treated the root cause – not symptoms.
Ayurveda and yoga gives me the power to understand my unique constitution and its predisposition to illness. With that knowledge, I am able to stay ahead on the wellness curve – always preventing. I eventually wrote a textbook/cookbook "The Essential Ayurvedic Cookbook" to help people on their wellness journey. This book is about how to prevent disease through diet and lifestyle. It fills the gap that western "medicine" does not address. I work with people to help them look and feel amazing. I use a combination of all the tools I have learned (yoga, meditation, breathing exercises, holistic cooking, Ayurveda, marma therapy, etc.).
Has it been a smooth road?
The main challenge is how westerners view healthcare. The US healthcare system treats symptoms, relies on specialists and liberally writes prescriptions for pharmaceuticals.
This results in: patients being misdiagnosed or told that "nothing is wrong"; overmedicating to mask symptoms, while the underlying cause remains untreated; prescription side effects that can be detrimental to other tissues and organs in the body; and often times, no real improvement in health.
In contrast, the Ayurveda system of medicine is a holistic approach with an emphasis on diet and lifestyle to prevent disease. It views everyone as having a unique constitution and treats the root cause of disease to restore balance physically and emotionally. When diet and lifestyle changes cannot treat the symptoms, then natural herbs are used for short periods of time to facilitate the body's own innate wisdom in healing itself. Herbs are not intended to be taken for life. Ayurvedic doctors have a unique perspective on the energetics of the human body which allows them to be able to understand the root cause of imbalances (i.e., linking acid reflux to specific foods or meal timing; and acne to certain toxins or stress). There are specialists in Ayurveda (i.e., surgeons, gynecologists, psychologists, pediatricians, etc.), but most patients can be effectively treated by Ayurveda practitioners who focus on diet & lifestyle counseling.
Even western studies conclude that over 90% of disease can be prevented by diet and lifestyle choices. Ayurveda, with its well defined, time-tested guidelines for diet and lifestyle based on individual constitutions is the answer. But most people don't even know how to pronounce it. Ayurveda is a Sanskrit word which is not well-known in the US. The back of my business card says:
AYURVEDA
Pronounce: Eye + ur + vay + duh
So my job includes a lot of educating people about Ayurveda – how to pronounce it and what it is!
Occasionally, I meet someone who has heard of Ayurveda and they have a preconceived notion of what it entails: becoming vegetarian, eating Indian curries and converting to being a Hindu! None of that is true. I am not Hindu nor vegetarian and rarely do I eat curry. The principles of Ayurveda are based in the laws of nature and can be applied to any culture, religion and eating preference. The science of Ayurveda has been used successfully for thousands of years and since the human body still works the same today, Ayurveda is a clear choice for those seeking holistic care.
Another challenge is that western health insurance does not reimburse for Ayurvedic doctor visits. I rely on clients that can afford to self-pay. My clients are people who understand the importance of disease prevention through diet and lifestyle. They are typically professionals who know that spending money on disease prevention now will be cheaper than getting sick later (i.e., missing work for sickness/doctor/hospital visits, co-pays, prescription drugs and insurance deductibles, etc.). I'm still trying to work out a business model that will make Ayurveda accessible for all.
So let's switch gears a bit and go into the Yoga with Lois – Yoga & Ayurveda Holistic Care story. Tell us more about the business.
I am an Ayurveda practitioner, yoga instructor and private chef. My focus is to help people look and feel amazing. So if you don't feel that way, then you need to schedule an appointment with me!
If you are starting to experience any imbalance (acne, acid reflux, hair loss, irregular menstrual cycles, stress, anxiety, constipation, insomnia, weight issues) or physical pain (migraines, back ache, sciatica or scoliosis), I can help with Ayurveda.
Here's how I'm different:
1. I'm not vegetarian. I believe in balance. My dietary recommendations are primarily based on food combining, timing and quantity.
2. I spend time listening. My initial consultations are up to 3 hours in length as I put together a physical, emotional and spiritual timeline of the client's life. This makes it easy to trace causal factors.
3. My approach is to educate. Ayurveda is a complex system and to fully benefit, the client needs to understand how to apply Ayurveda specifically to their situation. As a follow-up to the client consultation, I provide a customized written report of recommendations with explanations. Clients say they learn so much that they don't need to come back. Which is the point. Who wants to spend a lot of time (and money) going to doctor appointments?!
4. Complimentary follow-up session and easy access. Inevitably, questions will arise after our initial consultation or maybe the client is having difficulty with one of the recommendations. So I include a complimentary follow-up session a few weeks later and encourage the client to reach out with any questions. My goal is to help the client stay on track with changes and to keep those changes realistic to implement.
5. I incorporate yoga, meditation, breathing exercises and cooking recipes/classes. My extensive experience allows me to give clients one-stop shopping for all their wellness needs! As an additional resources, they can purchase my book on Amazon https://www.amazon.com/Essential-Ayurvedic-Cookbook-Recipes-Wellness/dp/0778805131
How do you think the industry will change over the next decade?
Ayurveda is ripe for growth. The herbs are already being touted on celebrity blogger websites in their morning smoothie recipes. Celebrities understand that Ayurveda is the equivalent of the fountain of youth and their careers are predicated on being forever youthful and healthy.
As more and more people become frustrated with the current western "sick care" system and the detrimental side-effects of prescription medicine, Ayurveda will continue to expand.
Pricing:
Premium Health & Wellness Package – $250
30-day Wellness Transformation (includes meals and onsite yoga) – $4,900
Private yoga and meditation (90 minutes) – $185
Mention this article and receive $25 off!
Contact Info:
Website: www.yogawithlois.com
Phone: 310-310-0408
Email: lois@yogawithlois.com
Instagram: yogawithlois
Facebook: LoisAleonhardi
Twitter: yogawithlois
Yelp: yoga-with-lois-los-angeles

Image Credit:
Ken Pivak
Mark Bennington
Maya Benton
Logo Proprietary
Getting in touch: VoyageLA is built on recommendations from the community; it's how we uncover hidden gems, so if you know someone who deserves recognition please let us know here.