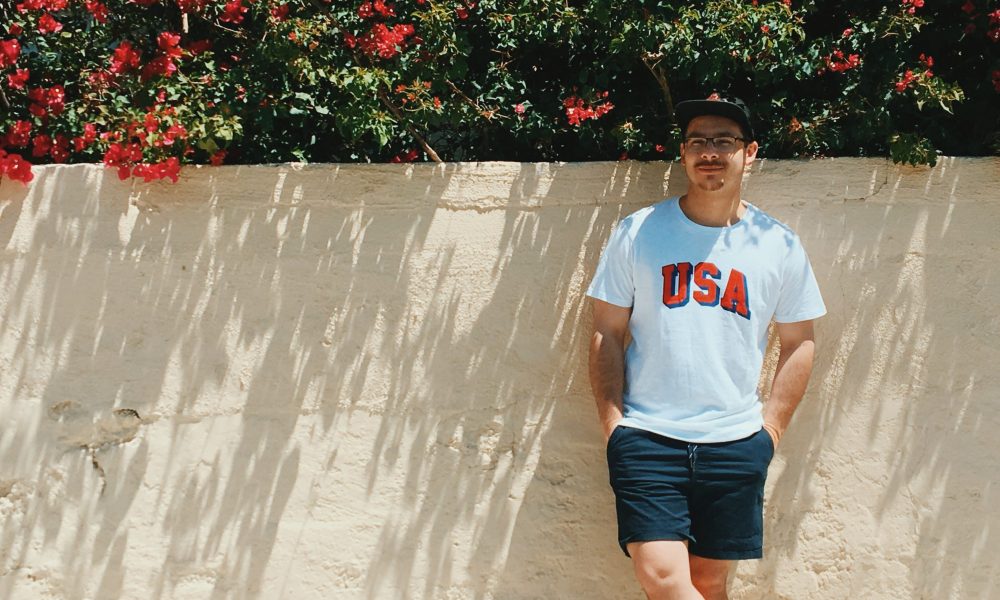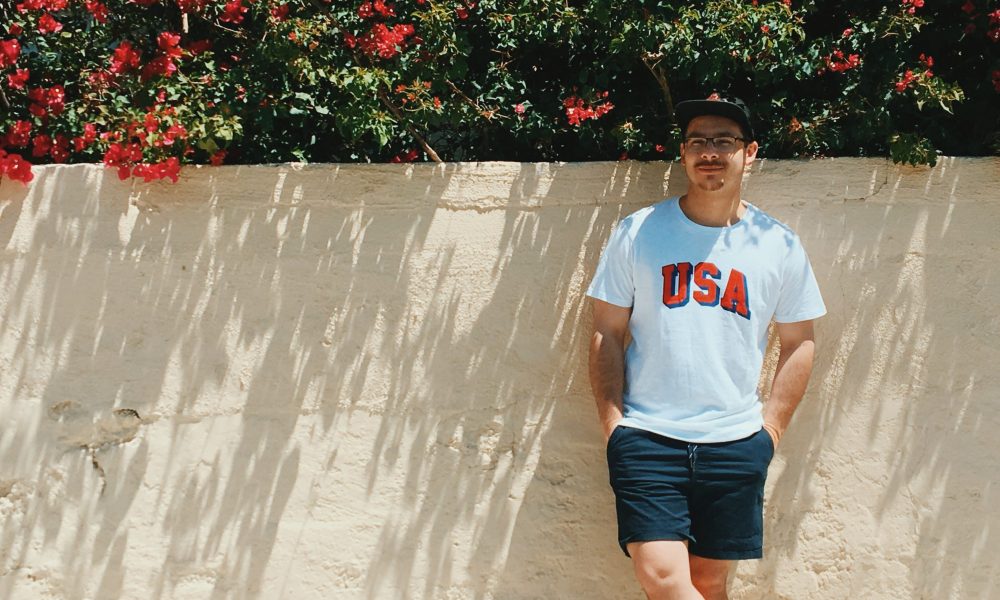 Today we'd like to introduce you to Eric Diaz.
Eric, please share your story with us. How did you get to where you are today?
To break down how all of this started, I guess I would have to tell you about me, so it may get a bit personal (haha). I started everything out as a producer back in college. Did decently well at it too, to the extent that I had a remix blow up. That was a trip because I remember a couple of people in one of my classes that I sat behind turned around to ask me if I was THAT GUY. At one point, I was even contacted by and held meetings with some larger named artists to help work on projects. They fell through because that is the music industry for you.
However, considering that I make music as an outlet to express myself and to just have fun, I was just excited to be contacted so I never bummed by it for not panning out (haha). But then during my senior year of college, I ended up losing a close friend who was very much like a little brother to me. He was a huge supporter of my music, so it hit me pretty hard and I ended up taking a step away from the craft because I just wasn't in the right head space.
Music is an art, and the joke goes that true artists are just depressed or in pain. But there is such a thing as too much pain to where it cripples you. I dealt with a wide range of emotions. Struggled every time I tried to pick back up with music. I buried myself in my school work to keep my mind busy from thinking about him. I never stopped loving music, but I would feel this bitterness when I would listen to music. As a producer, you cannot listen to a song as just the song. You hear it and break it down. From the drums to the instruments played, down to each individual effect used to mix it.
So it would eat at me that I would still do that process when listening to music, but couldn't put myself back in that creative space to make music. The best way I can describe it is being an athlete, who has played his or her whole life in the sport and then gets badly injured one day. You love the sport regardless, but you are bitter because instead of being on the field, you are sitting there on the bench watching things that you yourself could easily do or make the play better. You want to get up, but you can't. So you're reduced to spectating. It was definitely a rough period of time.
Fast forward a couple years, I'm at work. I like to play music for my customers, so I went to YouTube. For whatever reason, I stumbled upon a Lofi hip-hop channel. This was back when Lofi was still relatively low key. The live stream feature had just gotten implemented, and the few channels that existed at the time were only getting maybe about fifty to a hundred viewers at a time. But I fell in love with it. More importantly for me, it made me fall back in love with making music. Lofi is a beautiful ode to what a lot of hip-hop lovers would describe as the "Golden Era".
Filled with raw but refined talent, smoothly crafted tracks pieced together by the use of samples, be it jazz, indie music, etc. It takes influence from legendary producers like Dilla and Nujabes, the latter producing jazzy hip hop instrumentals as the soundtracks for a number of very popular anime. It is typically a chill genre of music, populated mainly by producers. Most people pair it together with anime and hanging out at a coffee shop.
And with how the current trend is in music with mumble rap using kind of monotonous instrumentals, it was a nice breather to have where a genre gives you different takes of the same sample or utilizes a sample no one has used or heard. The best is when someone uses an unknown sample, so you will have, quite literally, the whole community digging around to find it (haha).
Anyway, the funny thing was though, I had been making Lofi music since I had first started making music. I just never knew that it had a genre of its own. I always identified it as "old school" or "boombap". I don't know when exactly it was that people came together to slap on a title to the genre, but I have been in love with it ever since I discovered it.
After discovering it, I remember there was one afternoon where I was sitting in my room and I told myself, "This isn't what my friend would want. Sidelining myself from a passion that was pretty much my life prior." So I popped open my laptop, downloaded a pirated version of FL Studios, installed it, and fifteen minutes later, I made my first track in two years. Then five more tracks the next day. Then another five a couple days later. But I swear I listened to that first track a hundred times. Each of those tracks were Lofi.
Another important note that should be taken into account is that I am a marketing major. I love everything about marketing and did a lot of freelance work while I was in college. It was kind of why my music the first time around did pretty well. I just knew how to market myself. But after graduating, I faced the story told a thousand times over the years: no one wants to hire the new graduate (haha). I had a huge resume of digital marketing and social media that I racked up thanks to my music and helping others, but most agencies and places thought I was lying or over exaggerating my skill.
Granted, I had proof of it. But I definitely was told enough that it seemed strange that I was fresh out of college but could put numbers up similar to that of someone who had been in the business for a while. Never once held it against those agencies or companies, because let's be honest, everyone faces that battle as a recent graduate. Its just part of the trials and tribulations of growing. So I stuck to doing freelance work when I could find it because sometimes you need to do things on your own.
Luckily, I was also good at networking, and a gentleman who I had always seen as a mentor referred me to someone he contracts for marketing and website work for his business. He said, "I don't know if he can give you work, but he is definitely willing to teach you the business." So I met with the man who is now my marketing mentor, and after just talking back and forth, getting to know each other, he tells me to start focusing on only a few things in marketing to specialize in, rather than the whole cake.
Furthermore, he told me that obviously I loved music and knew the ins and outs of marketing with it, so I should maybe lean more in that direction of things. Maybe even start a blog. So now back to the music aspect (haha). After I made a reasonable amount of tracks, I decided, maybe I should start thinking about making a beat tape. So I started posting to my Instagram my process of making music and one day, this Lofi specific music page follows me. That page was @lofivibe.
At the time, they had maybe a thousand or so followers. I followed them back and loved all of the artists they were sharing. Then one day, the guy running it decided it was too much work to keep up the maintenance of it so he posted that he was going to sell it.
Maybe it was right timing or luck, but I immediately messaged him asking how much he was thinking of? He told me his price and I jumped on it. So my next dilemma was debating if I turn the music page into a separate personal Instagram for my music, or continue with being an aesthetic Lofi music page and change it into a legitimate Lofi source. Having over a thousand followers as a producer is actually pretty good, and it was the right demographic of followers. So I sat on it for a bit. I remember this like it was yesterday, but I can tell you the exact post that made me decide. It was by a fellow producer who goes by Grumpy Snorlax.
Absolutely bursting at the seams with talent. He specializes in making tracks with a piece of tech called an OP1 and kills it when he posts on his page. When he contacted our page, he had just recently lost his father to cancer, so one can only imagine the range of emotions of what was going through his head. He sent me a live recording of him producing a track in honor of his father. Maybe it was because I could identify with that pain through losing one of my best friends a couple years prior, or the need to use music as an outlet to express that pain, or maybe because I could feel the pain and sorrow in that track. Whichever reason I went with, I knew what I wanted to do because of him.
That was my first official post as the head of Lofi Vibe.
From that point on, I wanted to do something bigger than just my music. I not only wanted to be part of the community, I wanted to help it grow. It was my chance to give back to something that has given me an outlet and an identity. But in order to do that, I knew I would have to actually focus on transitioning from being an aesthetic page to helping promote artists in the genre. So the next step was to figure out how I wanted to get the page where I wanted it to be. In the beginning, it took me a bit to figure out how to best run the page and maximize its potential.
So I went off of two principles I grew up with courtesy of my parents:
1) No experience in life need be wasted.
2) Plan your attack, and attack your plan.
It wasn't until I decided to have a little fun with it and make it a marketing project that I saw it pick up. I treated it like it was a client of mine. I went to New York in February, back when the page had maybe two thousand followers. I was sitting in a coffee shop and thought to myself, "You'll never find out what this could be if you don't formulate a plan." So I took out a tiny notebook I had brought with me to journal my time in New York and decided to lay out what I wanted Lofi Vibe to be by the end of the year.
Milestones to hit, statistics I wanted to shoot for, advertising, ways to enhance the community experience with our followers, etc. Just a list of goals to give the page and myself direction and focus. From there, I could figure out the equations to meet each solution.
Due to the fact I didn't exactly have the funds to be throwing at advertising for the page, I had to find ways to get the page out there through alternative means. It already had a pretty dedicated following with the first couple thousand, but it was growing slowly. So I fell back on my experience as an artist. In college, I had no money whatsoever to be paying pages to repost or blog me. So I made friends with the smaller pages looking to also grow. Built relationships with them and offered them in return for putting me out there, I would talk them up as well. Send more people their way.
So with Lofi Vibe, I started looking at like-minded pages and built some pretty solid relationships. They shout us out, we shout them out. They have a competition or giveaway, we let our followers know, and vice versa. I learned that everyone wanted to help each other out, it just took someone to make that move of friendship. The next move was asking the artists to give us a shout out for their features. It does no one any good if you are posting, but no one knows about it. Building this network of support for each other also helped to give us validity in the Lofi and hip-hop community. And that was something I realized would be a better approach to reaching the exact people we wanted to cater to.
In addition to growing thanks to the relationships with other blogs and our featured artists, we were building a community and strengthening the one we were already in. As a result, we grew pretty quickly through word of mouth. Other pages we hadn't contacted started talking about us, which we, of course, did the same in return. Followers would start reposting our features or page in general. Artists started blowing up our inbox or tagging us alongside the bigger pages.
Has it been a smooth road?
For the most part, it has been pretty manageable. But I think the one struggle we had was with growth. Primarily, what came with growth. For instance, the one thing I did not count on, no matter how confident or well planned I may have had the page set up to be, was the amount of requests and messages we would get (haha). With the fact that the page didn't charge artists to be posted, it resulted in us being messaged a lot more, especially as we grew faster.
It got so bad trying to keep up with everyone that I asked one of my friends, Abraham Nesbeth, to be brought on to help me out managing the page. He does a bit of curation and checking emails for me, along with some photography and videography that we do for the page. Messages aspect sounds menial but it is actually quite a bit of work. We now sift through anywhere from a manageable ten messages to around fifty to sixty a day. We do listen to everyone's music, but we are very particular with the sound we are looking for.
Because we were particular, it meant we had to decline a lot of people who would have made us grow faster but not with good results. I remember I got an email somewhere around March, where we were contacted by an artist who had done a track with a Grammy-nominated producer. I checked it out and it was legit. The problem was that it was trap music, which is completely opposite of what the page was about. He had a decent following, and if we featured him, we could grow pretty quickly overnight with a shout out from both of him and his producer. But I also knew that the brand that I was creating would be damaged by featuring him.
While the beat itself was good, it wasn't a track that I thought was good, and it wasn't even congruent with the aesthetic we brought. So I politely declined the possible feature, which I think we were better off with doing. It sealed in my mind the main mission of the page: be true to the culture.
So, as you know, we're impressed with Lofi Vibe – tell our readers more, for example what you're most proud of as a company and what sets you apart from others.
Lofi Vibe is a music blog that I run, along with some help from my buddy Abe, that specializes in featuring all aspects of the Lofi culture. For the most part, Lofi music is largely popular because of the producers, so that tends to be our focus. But as I said, we feature all aspects of the culture. Sometimes we will come across a dope lyricist, other times it may be an amazing singer.
We also feature brands related to both the Lofi and producer culture. We even went a step further and started showcasing the graphic designers and animators that brought the music to life through visuals and helped strengthen the aesthetic Lofi is about. Which was cool because when we started doing that, we saw some larger pages take after us and start finding graphic designers to feature (haha). But where we really grab people's attention is the fact that we feature mainly artists that you usually would never have heard of prior.
We like to support the underdogs and help them get their name out there. Every now and then we feature a bigger named artist, but for the most part, we are the hookup for underrepresented artists in Lofi and hip hop. As someone who has definitely been in that position where you just wanted your music to be heard but didn't have the means or funds to compete with labels and larger artists, we try to give everyone a shot. Our motto is literally, "We don't charge you. You just got to be dope" (haha). As far as what I am most proud of with Lofi Vibe, it is hard to pinpoint one particular thing.
There's been a couple milestones and achievements where I was pretty stoked about. For instance, when I wrote down the goals I had for the page, one of them was to reach ten thousand followers by the end of the year. We reached that mark in just under six months. I was in a parking lot when we hit it, and I remember punching at the air in excitement, almost flinging my phone from my fist (haha). Usually, that would have been an exciting enough mark to hit, but considering we did it with no money and just grew organically by word of mouth, it felt even better. We have our amazing followers, artists, and fellow blogs we have as partners to thank for that.
The other moment I'm really proud of was working with Suranga De Silva and the amazing people at DEMO Blank. It was random how it started because we just happened to feature two artists that were going to be showcased at their inaugural event. One was a producer, Dr. Doppler, and the other was a designer/animator, Max Wilkins. They did a collaboration of matching a very simple but relatable animation to the Doppler's music and asked us to be the exclusive release for it. Next thing we know, it blew up. I think we ended up getting around 13,000 views in total. Got shared on an even larger blog as well.
Anyway, Suranga hit me up explaining that he and several of his friends, including Doppler and Max, were wanting to put together a new style of an art gallery for underrepresented artists. Basically, they were the physical manifestation of what we were doing with our page. The only issue was that they needed the funds to start the project.
So they asked us if we could help them share their Kickstarter with our followers. Again, seeing that they were the physical manifestation of our own page, I told them I would definitely help them spread the word. People loved it, and I think DEMOBlank even went a thousand dollars over what they actually needed (haha). We were invited later to the inaugural event, and it was such a hit that when we showed up, it was packed shoulder to shoulder. It was definitely cool to help them reach that goal and to see their idea come to life and to have it so well received that they continue to have showings. We even helped establish the partnership between them and Beats Freaks Geeks for their latest show, DEMO "The Mob".
But I am definitely proud of helping the DEMOBlank family. I even have their posters they signed for us framed on my wall. If I had to say what sets us apart from the others, I would say that it is that we bridged the gap between artist and follower. We wanted to get our followers involved, rather than just scroll through their feed and say, "Oh cool. A new post", and then that's it really for the remainder of the day. The one thing we really focus on is engagement. We are a smaller page as far as follower count goes, but we have either the same amount or more engagement than some of the larger pages because we try to get the follower involved.
For instance, I always tell people and clients when I do my freelance marketing: "It is far better to have good followers than a good amount of followers." Eventually, yes, you will get to the point of having a good amount of followers, but it is always important to shoot for having good followers. I know of pages that have almost 90,000 followers but only have a couple thousand views per video and photo. Ever since we hit 5,000 followers, we have consistently hit over that in both categories. That is like saying you are aiming to have a ton of window shoppers walk past your store, but not actually walk in and buy something. There's no point in having a bunch of people spectate but don't actually buy into your brand.
So in order to achieve that, we ask questions and hold debates. We have a weekly voting system where the followers can vote for their favorite feature from that week. We encourage everyone involved to interact. So instead of just spectating, we built a community where artists, other blogs, and followers can interact and participate with each other. Because of that, we tend to reach the same stats as larger pages because our followers are so supportive. I've had artists with a couple hundred followers reach thousands of views on our page and tons of engagement because our followers are so awesome and believe in the genuine nature of our brand.
As long as you are genuine in what you do, people will support it.
Contact Info:
Image Credit:
Abraham Nesbeth, Arielle Ramirez
Getting in touch: VoyageLA is built on recommendations from the community; it's how we uncover hidden gems, so if you know someone who deserves recognition please let us know here.