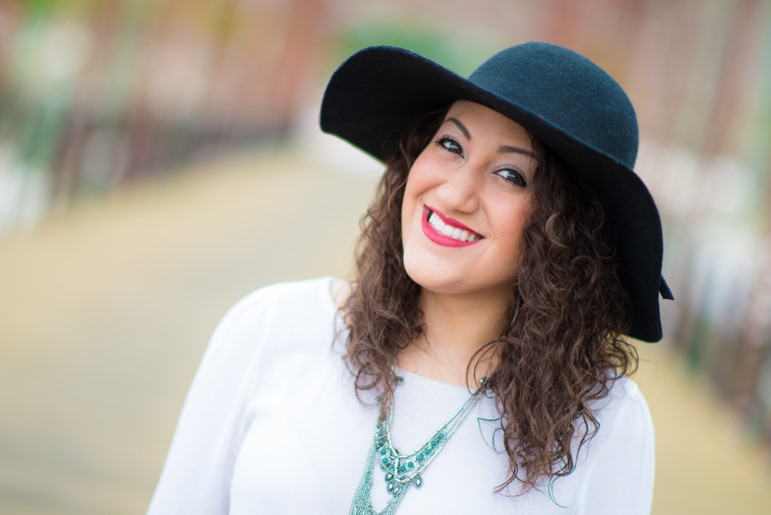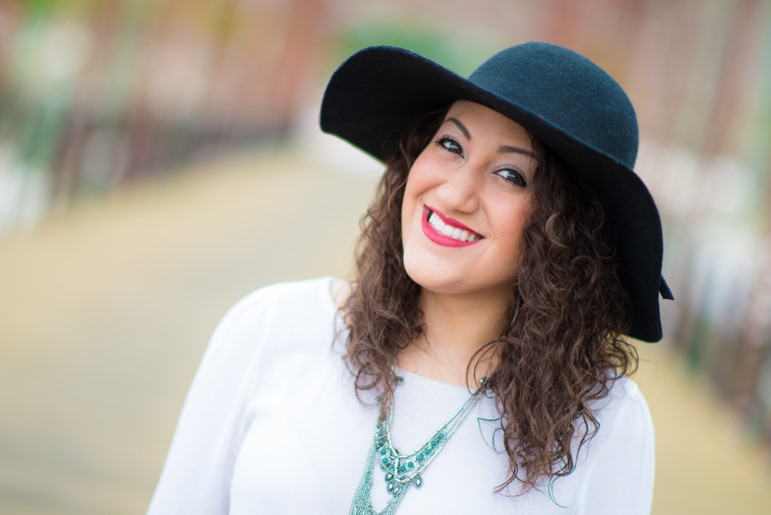 Today we'd like to introduce you to Lo Brooke.
Thanks for sharing your story with us Lo. So, let's start at the beginning and we can move on from there.
I am a soulful, singer/songwriter born and raised in San Bernardino, CA. I come from a family where every family reunion featured the Soto Family Barbershop Quartet with my Grandpa singing Bass (which I definitely inherited that lower register from him!). As far as my mom's side, we have cousins that sang at weddings. Again, that deep, soulful, sultry sound definitely is heard through the voice of one of my favorite cousins Cath, who unfortunately passed away. I always was such a fan of her strong, country vocals. I was always found writing songs with my friend during recess in elementary school rather than swinging on the swings or playing jump rope. I remember we even wrote a song inspired by Tom Petty's American Girl. The rest of my school years, I was always involved in choir and musicals. I then studied Opera for a year until I decided to get my Bachelor's degree in Audio Production. After college, I got a job as a Studio Manager at a Music Archiving company in Hollywood, CA and have been making my way through the LA music scene performing as much as possible.
Performing at The Hotel Cafe was the moment I felt it hit me and said to myself, "This is 100% where I am supposed to be, where I belong and where my heart is".
Great, so let's dig a little deeper into the story – has it been an easy path overall and if not, what were the challenges you've had to overcome?
Definitely not. Being a musician is not the life for everyone and you have to foresee and be ready for anything coming your way at any time. Meaning if you are like me and are your own roadie (except my parents sometimes, love you guys!), you have to be prepared for things to go wrong. I had to learn the hard way that guitar batteries die, microphones die, etc. and you HAVE to always have back up gear. Along with technical issues, being an independent artist with no band means sometimes carrying all your own gear and every decision is dependent on you and your work ethic. For example, I have been working on my first EP for a couple of years now. I came so close to finishing it but then went through kind of a crazy time in 2018. I had just gotten into a terrible car accident (in which I swear I thought I died), then like many renters had to deal with moving and roommate problems to then dealing with my health. This put all of my music on the back burner.
The health issues are what really made my life take a turn. I have eczema and alopecia and have had it my entire life. For one reason or another, my body went into an increased allergic state and it got to the point where I could not walk because of the severity of the condition and on top of that was losing my hair. The physical pain came with mental distress and it led me to really take a step back from life. I in no way had any energy to do anything, not even go to the store to grab food to make dinner, let's just say Postmates should sponsor me for the amount I used them in 2018! All the while, I made sure to make it to my gigs and let go through my music during that time. It was such a difficult experience and some days I am not 100% with my health but I am so grateful for the music and the people in my life who helped me through it.
My EP had to be put on hold but I am coming back strong this year and hoping to release it within the next few months so watch closely everyone! The EP is called "Bridges" and along with heartbreak from lovers and from friends, it has been with me through some of the toughest moments in my life. It has quite literally been a "bridge" to the next chapter of my life and musical journey.
We'd love to hear more about your work and what you are currently focused on. What else should we know?
I am a creator of music, a singer and a lyricist. My main focus as an artist has always been to be as vulnerable with my music as possible. I have always strongly connected with artists who were transparent and whom I felt were genuine through both their lyrics and as an artist. I try not to hide any emotion I am going through and have no problem revealing myself so being someone who is an open book is something I value as an artist.
My sound has progressed but always rooted from the soul. Inspirations like Marvin Gaye, Erykah Badu, and Etta James always touched my young heart and now as an artist I write music that has that movement in the melody and the deepness in the tone. Lyrically, Neil Young, Van Morrison, and Fleetwood Mac have been an inspiration and I always loved the truth behind their words. Dallas Green (of City and Colour & Alexisonfire) is another inspiration who I like to channel when writing as well. I like to tell stories through my music and I do use it as my therapy. When I write, I sing directly from my heart and a lot of times it brings me to tears.
What sets me apart is the fact that I am not trying to portray an image. What you see is what you get. I feel many artists become an idea of what their music is and try to fit into a genre. My music is pure and when I write, I have no intention of fitting into any kind of box. I let the music flow out of me naturally and through this, my goal is to reach the listener. My goal is to reach people and their hearts, make them move both physically and emotionally, make people fall in love, help people express their pain, make them feel uplifted, make them FEEL. I am all about human connection and my music portrays everything that makes up being a human with a beating heart.
Do you look back particularly fondly on any memories from childhood?
I have many, but I guess one of my favorite memories as a child was climbing trees. I loved to climb up the pine tree in the backyard and the plum tree in my front yard because I always wanted to get to a place where no one could see me. I would take my diary up there and just write out everything I was seeing, feeling, or even would write a short story. I loved the brief feeling of mischief because although no one could see me, I could still see them. I also just felt really safe up there. One day I did fall out of the tree and scratched my arm pretty bad. There's actually a home video from that day where I am holding my arm. It's funny, I still had such a big smile on my face because, for one, I had just got back from climbing the tree outside and second, my dad was making these "beatboxing" sounds that made me want to dance. I have a lot of fond memories of my dad and I making music one way or another.
Contact Info:
Image Credit:
Michael Lemos, Boston Lynn Photography
Getting in touch: VoyageLA is built on recommendations from the community; it's how we uncover hidden gems, so if you know someone who deserves recognition please let us know here.