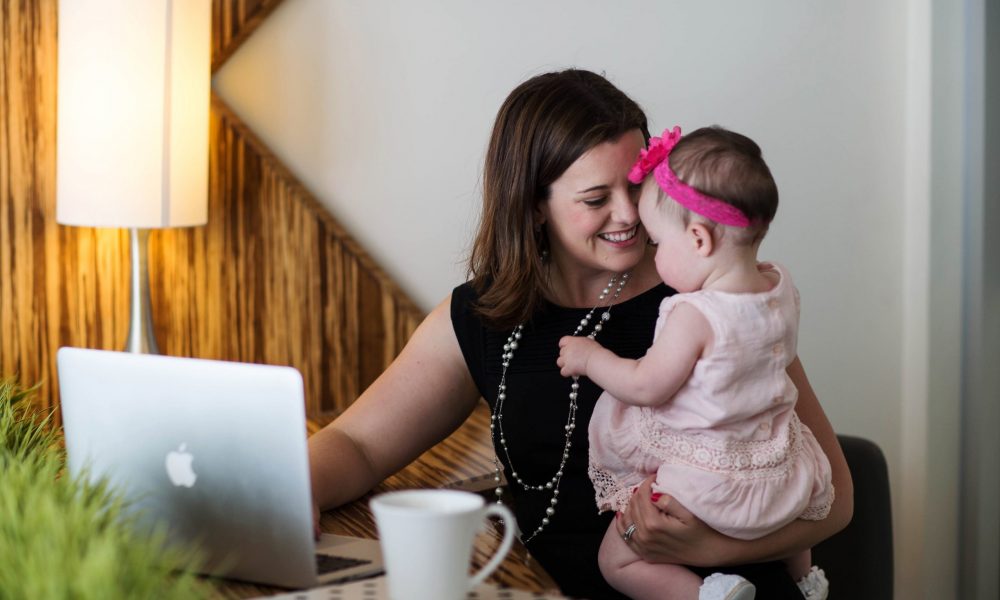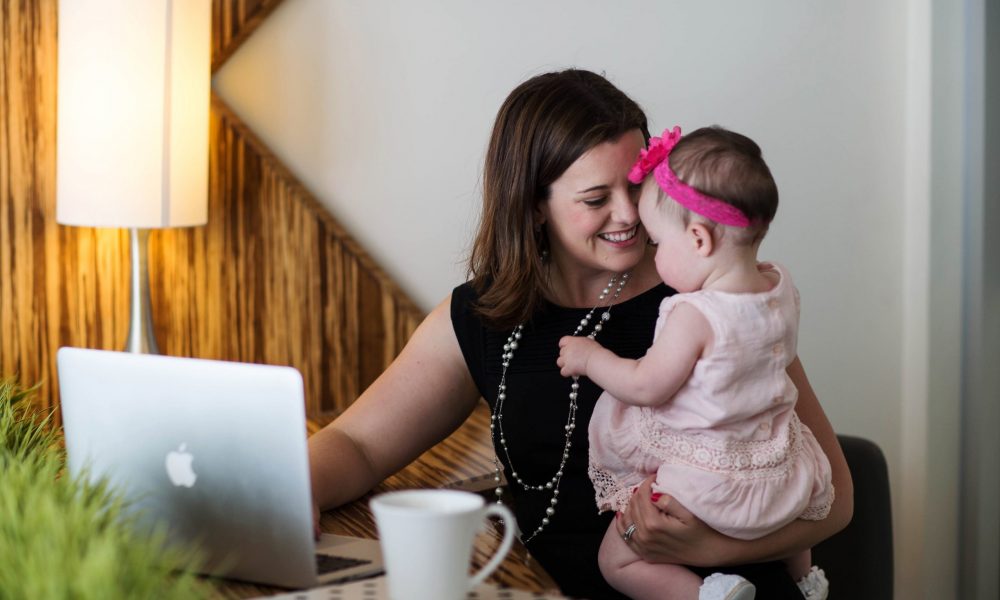 Today we'd like to introduce you to Mary Beth Ferrante.
So, before we jump into specific questions about the business, why don't you give us some details about you and your story.
I'm Mary Beth Ferrante, mom to 2 girls under three and the Founder of Live.Work.Lead. a consulting and coaching company working with organizations to better support moms in the workplace. I've officially been a working mom for only ~25% of my professional career. For the first 75% of my career, I didn't get it. It didn't realize just how challenging going after my career dreams would directly collide with my role as a mother.
At 22, I remember sitting in a Women's in the Leadership class, saying to myself that anything truly was possible in my career and planning out a career where one day I was going to be sitting in the c-suite. The gender gap was closing, people understood that women were good for business, and I was ready.
And honestly, while things didn't exactly go to plan, my career was growing. I weathered the financial crisis, consistently moving up the ladder and while I was on a different career path than I had originally intended, by 2015, I had navigated my way to an SVP at a top fortune 100 firm and into what was supposed to be a dream job.
There were definitely signs of gender discrimination throughout my career, but they were subtle and I so I wasn't prepared for what was ahead of me.
I never had a vision of being a stay-at-home mom. Many of the women in my family were working moms and financially living in Los Angeles, two incomes are pretty much necessary. So I knew that continuing my career and becoming a mother were not mutually exclusive. Yet as soon as I found out I was pregnant, my own doubts began to creep in. I worked on an all-male team and my boss had recently taken only 2 weeks off after the birth of his first child and remained 100% plugged in, answering emails and joining calls.
And while I was privileged to have access to paid leave (something only 14% of Americans are lucky enough to have), I started to worry about how having a baby was going to impact my own career goals. And so it had started. I wasn't hitting the glass ceiling, instead, I was coming up against something we don't talk about enough… The Maternal Wall.
The maternal wall essentially accounts for all of the stereotypes and bias, unconscious or conscious that impacts a woman when she becomes a mother. It is the fact that in the U.S. there is a pretty clear vision of what it means to be the perfect employee… someone who is available 24/7, quick to reply, can easily change plans, travel, stay late, etc. And at the same time, we have a vision of what it means to be a perfect mother – one that is available to her children and her family 24/7. According to Pew Research, 60% of American adults believe that one parent needs to stay home.
And the trickiest part about the Maternal Wall is that it is not only the external bias that occurs, both subtle and overt, but it's also the internal struggle than many working mothers feel. And while I was raised and surrounded by strong working moms in my own life, there is so much built into our society that makes you think something is wrong with you if you don't want to stay home. And for most women, myself included, staying home wasn't even an option (40% of mothers are the breadwinners in their family).
But regardless of whether or not you "choose" to work or you "have" to work, what I quickly realized through my own experience and the experience of so many women around me, the maternal wall is a barrier that we have to continually climb over in order to keep our career trajectories on track. And I do mean continually. As new moms, we are constantly asked to prove our commitment to work over and over again.
After returning to work after the birth of my first daughter and experiencing my own internal struggle and the blatant and subtle bias, I realized motherhood is one of the biggest reasons we are still fighting for gender parity in senior leadership positions and only 1 in 5 executives today is a woman and it directly contributes to the pay gap.
So I set out on a complete career change, with a 4-month-old no less! I completed my training with CRR Global in Organizational & Relationship Coaching and am certified by the International Coach Federation. I've had great mentors and partnered with other coaches to gain the necessary experience and I've had the privilege of coaching incredible women who know that their career ambition didn't just disappear because they became a mom!
I was not prepared to hit the Maternal Wall and I hit it hard. Live.Work.Lead. was born from that experience. I recognized that we need to do more to support new moms as they plan for and return to work. And more importantly, we need to do it with companies and organizations to help them change the conversation around working parenthood and find ways to support all new parents so they can be successful at work and at home.
Today Live.Work.Lead. works with companies, from start-ups to Fortune 500 companies to provide consulting, trainings and coaching for new parents and managers to create cultures that are better able to attract and retain female talent and help close the gender leadership and pay gap.
Has it been a smooth road?
The road is never smooth! When it comes to the gender gaps there have been incredible things coming out of the #metoo and #timesup movements, but the maternal wall is still a bit under the radar in terms of coverage at a national level.
There are so many facets to the challenges facing new moms, from poor maternity health care, rising childcare costs and the lack of access to paid leave, and of course the elusive work/life balance. And while we want to provide solutions from many angles as a small company we are doing our best to stay laser-focused on what we can change now and how we can best support new working moms!
While we have visions for more in the future, we recognize that here in the U.S. change is often driven by companies, not government policies. Therefore we remain committed to working with organizations to make their cultures more supportive for working moms and in turn help thsoe companies attract and retain more female talent so we can get to a shared goal of closing the leadership and pay gaps.
We'd love to hear more about your business.
Live.Work.Lead. is a consulting and coaching company that works with organizations to retain top talent by designing customized programs to support new working parents, including:
-One-on-one coaching before, during, and after leave
-Professional working moms cohorts
-Manager coaching & training to facilitate their employees' transition.
-Host trainings and workshops both for new moms and for managers on topics such as advocating for your career as a new parent and breaking down the "maternal wall" (i.e. maternal unconscious bias).
-Working with Start-Ups and Small Businesses to create maternity policies, set up best practices and manage "baby booms" in their organizations.
More than 1.2 million millennials are becoming moms every year and almost 90% of births are born to millennial mothers and it's important to recognize the differences in work and motherhood today. Live.Work.Lead. is a company founded by and run by a millennial mom, so we truly understand what it means to become a working mom for this generation.
Is our city a good place to do what you do?
While Live.Work.Lead. works across the nation, being based in Los Angeles is fantastic!
It's a hub of many different industries and we currently focus on working with entertainment, financial and technology companies so it's important to be here where we can meet and interact with business leaders and individual moms on a regular basis!
Contact Info:
Getting in touch: VoyageLA is built on recommendations from the community; it's how we uncover hidden gems, so if you know someone who deserves recognition please let us know here.