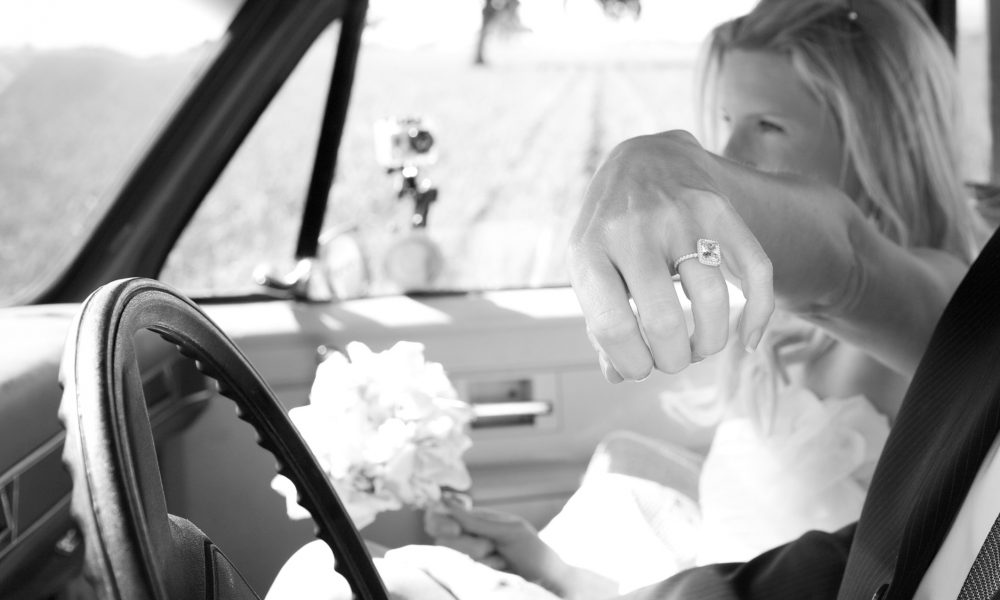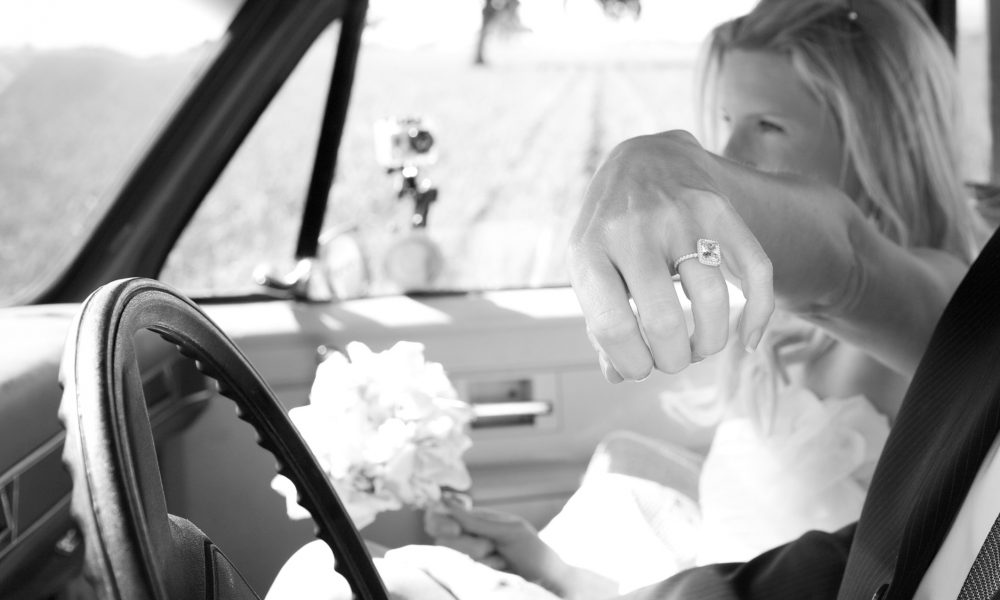 Today we'd like to introduce you to Lisa Peacock.
Lisa, let's start with your story. We'd love to hear how you got started and how the journey has been so far.
I'm an LA native, but I feel like my story is an interesting California coastal be-bop which curated a career in experience design: LA, Irvine, La Jolla, LA, Santa Barbara, Silicon Valley.
I started as a media arts & design major, and ultimately ended a social behavior graduate student. I clearly had both the design bug and a desire to understand people and the idea of 'good' business. During my freshman year in college, I started a small graphic design firm with a well-known art professor. We competed for local jobs, nurtured client relationships, and crafted messages and logos for many small to medium-sized businesses.
I bailed on college choice number one and headed back to LA for advertising landing on the Denny's Restaurants account team. I worked closely with the account and creative teams, absorbing the inner workings of a high-pressure, corporate environment and what it felt like to be one of about 30 new hires all in their 20s. (Um. Fun. Really fun. Too fun). Moving up in the ad world was a tangible option but I abandoned that option spent the next three years finishing my degree at UC Irvine while at the same time working as an in-house desktop publisher at a small private high school in Los Angeles. (Yes, I commuted every day from LA to Irvine, working by day, taking classes into the night, with midnight drives home listening to lectures on cassette tape. OMG.)
Post-graduation and pre-web, I found myself as a way-to-young Director of Marketing at a financial planning firm in San Diego, California. (Yikes). However, I developed some leadership chops there, and drove a small group in the development of new marketing campaigns, a redesign of their corporate identity program, and a large public relations tour. It was there that I also tasted the effectiveness of strategy – which led to the overwhelming growth of the company's external client list, and an increase in the quality and number of financial professionals vying for positions within the firm. (In essence, I got my sea legs.)
It wasn't long before the tech revolution was picking up speed, and words like "world wide web" and acronyms such as "HTML" were all the buzz. My boyfriend and I got a call one day from his former roomie at Reed College (the Harvard of the west coast, they say), who asked "Have you ever heard of HTML?" With both our ears sharing the telephone we replied, "No." Then he said, "It's gonna change the world." It was whoa time. The next day we bought the first and only tiny book on HTML, and next thing you know we had turned curiosity into action and dove into tech head first, finding the marriage of graphic design and hypertext markup language a very successful match. Graphic design had become my paintbrush, and now HTML was my canvas. We went from a black and white Mac laptop on our 700-square foot beach shack's kitchen table to a downtown La Jolla double dutch door studio in under 3 months. We saturated the San Diego area with introductions to what this new 'world wide web' was all about and luckily became the first of many web design firms to pop up around the country.
Our success, visibility (we were on the web for gosh sakes), and talent (hopefully) caught the eye of the second largest management consulting firm in the world at the time, Ernst & Young, and next thing you know 3 suits flew in from Los Angeles and stood at our dutch door and wanted to know how much to shut the shack down and join the big people at this internet game. Leaving beach life was tough (I woke up every day, ran along the beach to my office, walked next door to yoga class at noon, and sauntered home in the moonlight each day), but to take part in a national team, that ultimately formed a group called the Center for Technology Enablement was a true career game changer. I became the group's Creative Director, leading a team of both east and west coast designers in strategy and art direction as well as being considered the firm's subject matter expert for all UI/UX initiatives.
After four exhausting years in consulting (ask any Big 6 consultant, 5 years is considered a lifetime), I decided I had the courage to go rogue and started my own design firm in 1999. I worked mainly with Fortune 500 companies and coined my specialty as the convergence of the technical, visual and cognitive aspects of design; a maxim I believe in to this day because I see it as the amalgamation of everything I continue to learn on my journey from fine art to psychology to technology (and with every technology-minute evermore).
In 2008, I made the switch from Southern California girl to Northern, and landed at Stanford Law School (SLS). My surfer boyfriend and I didn't make it through those consulting days. I fell in love with an LA rock star which added the LA music scene to my design and tech life, but after a stage 4 cancer diagnosis which prompted some deep soul searching which ended in divorce, I was fortunate enough to find my forever 'rock' – my true partner for life – which sent me packing North.
During my time at Stanford Law, I managed a small team and was responsible for the web, the brand, social media strategy and all online initiatives – with additional active roles in marketing, publications, and media relations. In four years, I expanded the SLS brand into the digital world with the rollout of a social collaboration solution for the SLS community, an online curriculum and career guide for students, an SLS blog initiative for faculty and staff, an email marketing tool for the school, and placed the famous Stanford Lawyer alumni magazine online. I worked closely with and under the direction of Dean Larry Kramer to execute his amazing vision, and collaborated with all law school deans and faculty to drive a new digital mindset. It was a trip. Stanford professors change the world; argue in front of the supreme court, fight for our rights, and never give up. It was an opportunity and an honor.
Academia was enlightening, but my entrepreneurial drive was stronger. I left Stanford to create, design and build the place I find myself today: Designing North Studios. Since I spent my career building brands and executing on their development, it felt like the right time to design a studio whose focus was not only brand creative, experience strategy, and UI/UX design for digital initiatives – but rooted in a mindset focused on people and details. With the support of my parent company co-founders, I developed a strategic creative practice to service the growing need for user experience focused projects. In the first year, I built the Designing North brand, recruiting executive leadership across important verticals, and spearheaded the integration and story of the studio.
With my strange background in media arts & social ecology, plus that rigorous four years in consulting, I feel like I can bring a colorful mix of art, technology, and communication to my professional life. The journey as an entrepreneur and business owner have given me exposure to a range of different industries and startups, afforded me C-level interaction to build communication stamina, tackle enterprise-wide initiatives, and provided me with the ability to face each new challenge with confidence and courage. Through it all, I remain a hands-on executor throughout many aspects of Designing North projects so that I can maintain a knowledge base from which to set expectations, understand limitations, and provide effective support for my unbelievable team of 'designing north stars.'
Overall, has it been relatively smooth? If not, what were some of the struggles along the way?
Life is never smooth. But that is ok. Failure is simply success on its way to you. I struggled with confidence, courage, cancer, divorce, the death of my best friend and father – but perhaps the differentiator in the mix was knowing that I was in control of designing my life. That all my choices were mine to make. So, I struggled like everyone does, but kept designing. When life becomes something, you don't want it to be, you just design your next move.
Alright – so let's talk business. Tell us about Designing North Studios – what should we know?
Ok, here's the elevator pitch:
Designing North Studios; it's not a location, it's a mindset. We believe in the details, in adding the extra, the hover above, delivering just north of expectations. We believe in thoughtful work. We believe in designing solutions to well understood problems. That problem might be a website, a digital product, a brand, a message, or a misunderstood customer base. We get to know your business. We get to know your customers. Then together, we design a solution. It's our designing north mindset that we want to be known for, both in the studio and in life.
As a boutique creative agency, we specialize in bringing the right mix of design and technology minds to the table and creating a collaborative environment with a strategic approach to client projects. As much as we end up designing and building digital products and/or brands, we find that when we boil everything down, we are really in the business of 'crafting customer journeys'.
Our typical client has a real user experience need and the approach is to focus on solving that UX problem through design thinking (essentially, a thoughtful strategy). We are able to design, build, and strategize with a company's digital products, but are also positioned to support them on brand development and the content messaging they need to move them to the next level in their digital growth plan.
We are a bit different in that we have a distributed team that is hand-picked to support each project. Most of us are rooted in California (Los Angeles, Orange County and San Francisco), but we also have team members across the country and abroad. We love our clients, but I am most proud of the upcoming launch of The Designing North Project, starting with our campaign gohumanity2018:
We are designing a community that celebrates the people who add the 'extra.' Who are also designing their lives, living just north of expectations. Adding a little more to everything they do: in their career, how they live, the relationships they nurture. We want to find out who else out there is 'designing north.' So, the project is about searching for the global count of designing north stars.
Our initial campaign, gohumanity2018, focuses on just that – searching for and highlighting the 'small': "You don't need to 'go big' to make a difference, small is just as powerful."
So, if you are one of those people out there, designing north, knowing the truth that the small efforts, the little details, the thoughtful moments — the extra — makes the world shine; Well. There will be a place for your star very soon.
Any shout outs? Who else deserves credit in this story – who has played a meaningful role?
I have to thank 'good' John Cross for teaching me how to surf and use a Mac, the talented Steve Farris for convincing me I had talent, CEO Stew Bloom that I was smart, lifelong friend Matt Beville for demonstrating how to be a good friend, comedian and philosopher Pat Hazell for reminding me to never stop creating, the one and only Steve Norman that all you need is a good laugh (and a glass of 2009 Longhurschlong Riesling), my adoring husband Nigel Peacock for showing me what a true partner in life and love feels like — and finally my dad for explicitly telling me (as his daughter) to never rely on a man for anything. (Whoops). My mom for kindness, Peggy Price for listening, and Georgia Gregory for convincing me I could be Martha Stewart.
Contact Info:

Image Credit:
Designing North Studios
Getting in touch: VoyageLA is built on recommendations from the community; it's how we uncover hidden gems, so if you know someone who deserves recognition please let us know here.