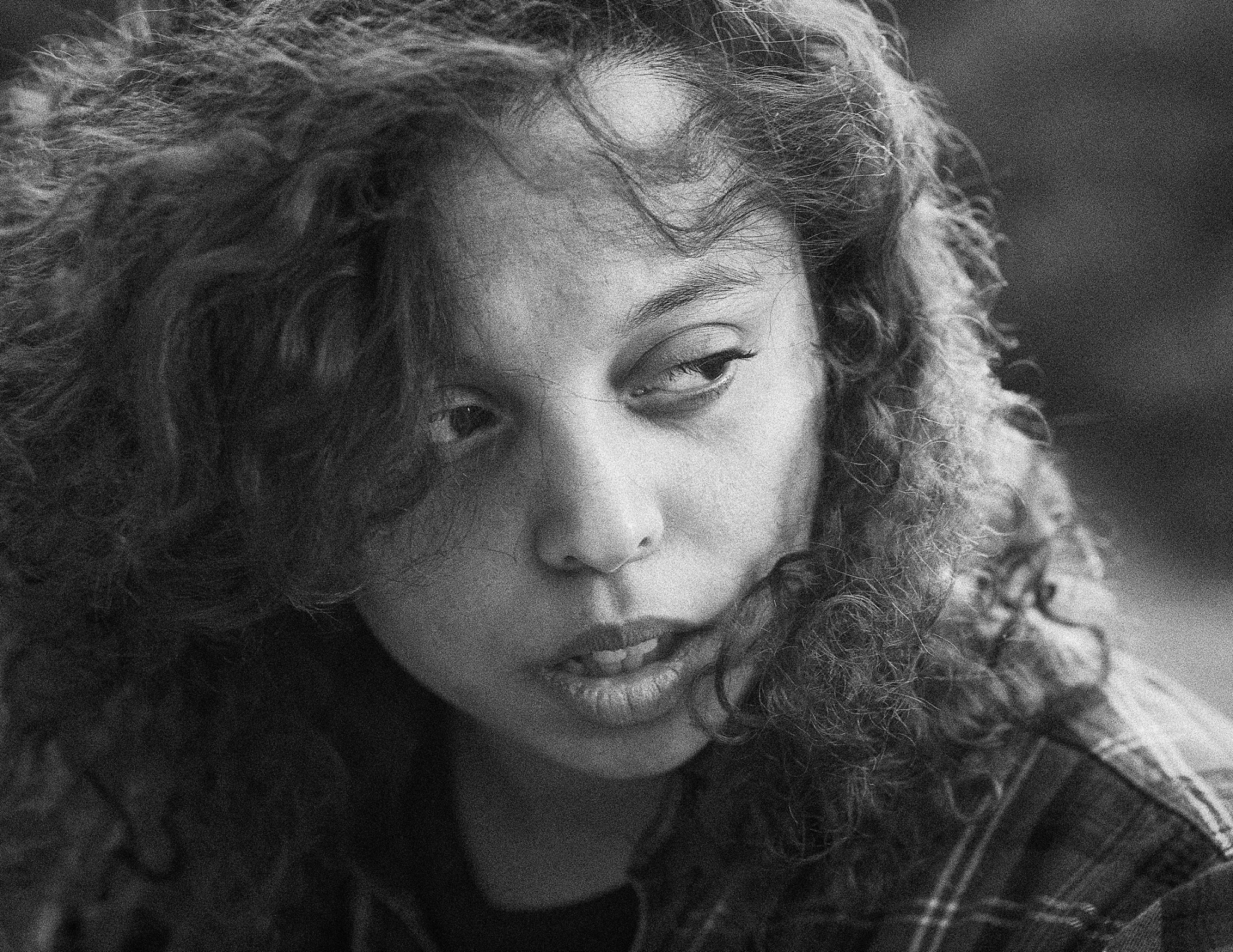 Today we'd like to introduce you to Lisa Flory.
Thanks for sharing your story with us Lisa. So, let's start at the beginning and we can move on from there.
I grew up loving all aspects of art. My parents tried to make sure I was well rounded in a variety of extra-curricular but I think I fell in love with performance art first. I was always acting, dancing or singing, even if was just in my room. I would perform in the school play or at church and loved everything about it.
In high school, I started dabbling in photography but my love for it actually ignited through dance in college. I thought it'd be fun to take pictures of my dance friends. To be honest, I was trying to hustle and thought I could make money off of it, but my friends were just as broke as I was so the money part didn't happen. I was learning more about myself as a photographer and what I liked to capture. I loved capturing people. It was as if I was taking a closer look at who they were or a specific moment in time and helping them or others to see that. I remember a specific shoot with my family and a friend of mine. I was just experimenting and trying to take pictures for my portfolio. Who knew a year or so later, my dad would pass. Now those pictures take on a whole new meaning. Those pictures specifically taught me that photography allows you to hold a person, a moment or an idea in time.
What happened next though kind of made me passionate about film. My sister, Wendi is this dope choreographer and dancer (I'm not just saying that because she's my sister — she's phenomenal). Anyway, she gets these crazy ideas (kind of like Lucy Ricardo – she's Lucy and I'm Ethel lol). She got this idea to film a music video for her husband, rapper and lyricist VA Streetz. It honestly started off as us just playing around. I operated the camera and she directed and edited the video. Looking back, it had to be the most cheesy and funny thing we did but hey it got us started. We were hooked. My sister's next idea was to start these dance for film projects through her dance company Relentless Dance Theater. We started filming dance concept videos. She would choreograph this raw and gritty movement and deal with subject matter like homelessness, addiction, losing yourself in a significant other, etc. We'd go scout locations and film these beautiful dancers dancing in the elements. It was challenging for them and us. We then moved over to music videos and some event gigs.
In 2013, after the loss of my dad, we started Two Rebels & A Gun Productions and we've been creating ever since. In 2014, I decided to enroll at Brooks Institute and get my degree in photography. I was also able to take classes in Cinematography and Film. School was challenging. I definitely have some gray hairs because of that mess but I loved it! I studied and lived in Paris for a couple of months. I met some amazing mentors and creatives. I learned even more about myself as an artist, a woman, and a human being.
As a performer, I've learned to take on a character and tell their story. I could find my story within their story and bring them to life. As a creative, behind the camera, I bring other people to life or sometimes, I have to be brave enough to tell my own story. That can require me to be real and vulnerable about some things that aren't always easy to face or hear for myself and others. As a performer, I'd have to oftentimes, use someone else's words. As an artist, I had to learn to use my own voice.
We're always bombarded by how great it is to pursue your passion, etc – but we've spoken with enough people to know that it's not always easy. Overall, would you say things have been easy for you?
The road has been like Crenshaw Blvd. There's always something happening whether it be construction, a couple of potholes, traffic, an accident, etc. And then there's these pockets where everything is clear and you can cruise down the Shaw, no problem. Haha
No for real. I've had my share of obstacles and challenges but have had some amazing opportunities as well.
I think the obstacles came in the form of personal struggles whether it be with my family, relationships or myself. I don't believe there is a perfect family but I know I grew up seeing some things kids shouldn't see. Even though there were challenges at home, art was what took me away from all that. Some might say it was a distraction. All that has had an influence on me as a creative and an individual.
I can be honest and say I didn't always believe in myself. I've had moments where I haven't felt good enough, talented enough or I just operated out of fear. Sometimes my fear would cause me to freeze up. Other times I could push through it. It wasn't til my dad died that this strength came in. My dad passed away in a room at work with his feet propped up while he was sleeping. He had a heart attack. The worst part of it was no one knew he was up there. He wouldn't be found until he had been missing for more than 22 hours. At the same time, I just got out of a very toxic and abusive relationship so I was a mess. Losing the relationship hurt but losing my dad, that turned my world upside down.
Maybe it was the hurt but I realized what really mattered. Everything that I had been through had contributed and shaped me into the person I was and the person I was becoming. I don't think you go through things just for yourself. You go through things not always knowing that two years later, you're going to meet Tyrone, Michelle, LaShawn or John and they're going to be going through something that you've been through or are going through, and you will impart wisdom and strength to them. Or sometimes you see a reflection of yourself and weakness is revealed. Sometimes it can be both. Anyway, my point is I've unearthed some strengths, had some weaknesses revealed and turned a few weaknesses into strengths. I'm forever a work in progress but I love who I am and wouldn't change anything I've been through. I think all of that contributes to my perspective of myself, others, my work, my goals and where I am in life. If I can impact one person with who I am and what I can create, I'm good.
We'd love to hear more about your work and what you are currently focused on. What else should we know?
I'm a photographer and cinematographer so I operate as a freelancer most of the time.
As a photographer, I specialize in portraiture, fashion, music and events, basically anything with people. That's what I'm most passionate about but every now and then, I get hired to do something that allows me to step outside the stuff I normally do like architectural shoots. It's cool to be challenged in a different way.
As a cinematographer, my sister and I started our company, Two Rebels & A Gun Productions. We do everything from filming music videos and short film, photography, branding, web design, etc. The thing I love about us is that we are extremely hardworking, creative, willing to go the extra mile and we challenge ourselves the entire time. We have grown so much as artists and businesswomen. The knowledge we both have gained over the years, I don't think I could learn sitting at a desk in a classroom. What sets us apart from others is that we don't just have the skill set of an average filmmaker or photographer. We are also dancers, choreographers, actors, artists, etc. and that contributes to everything we do.
What were you like growing up?
Growing up, my family and friends would probably describe me as a goofy and creative kid. I wasn't super girlie but I wasn't a tomboy either.
Personality-wise, I was giving, very naive, sensitive, loving and honestly just wanted to bring a smile to people's faces while keeping a smile on own. Oh and I loved to laugh. Laughing lightened things up and til this day, that's probably the quality that I've held onto the most.
As I mentioned before, I've always been interested in the arts. I loved to act, dance, sing, write and played the flute and piano. What I didn't mention is that I used to swim and trained for Junior Olympics. I also did martial arts and was one belt away from black belt but both the swimming and martial arts came to an end when my family moved away from the area where I was taking classes. I also had an interest in business and entrepreneurship at a very young age especially when I didn't have access to certain things. I always felt why wait for someone to okay for you to be apart of something when you can create your own.
Contact Info:
Address: 2847 Hillcrest Drive
Los Angeles, CA 90016
Website: lisaflory.com and tworebelsandagun.com
Phone: 3104089936
Email: lisaflory2@gmail.com
Instagram: @lisa__flory and @tworebelsandagun

Image Credit:
Lisa Flory
Suggest a story: VoyageLA is built on recommendations from the community; it's how we uncover hidden gems, so if you or someone you know deserves recognition please let us know here.