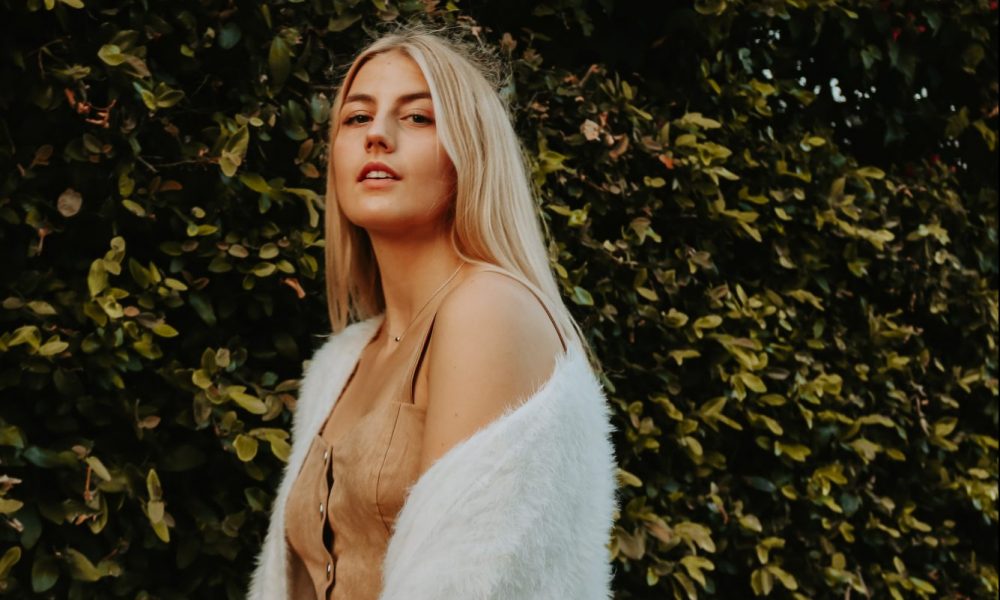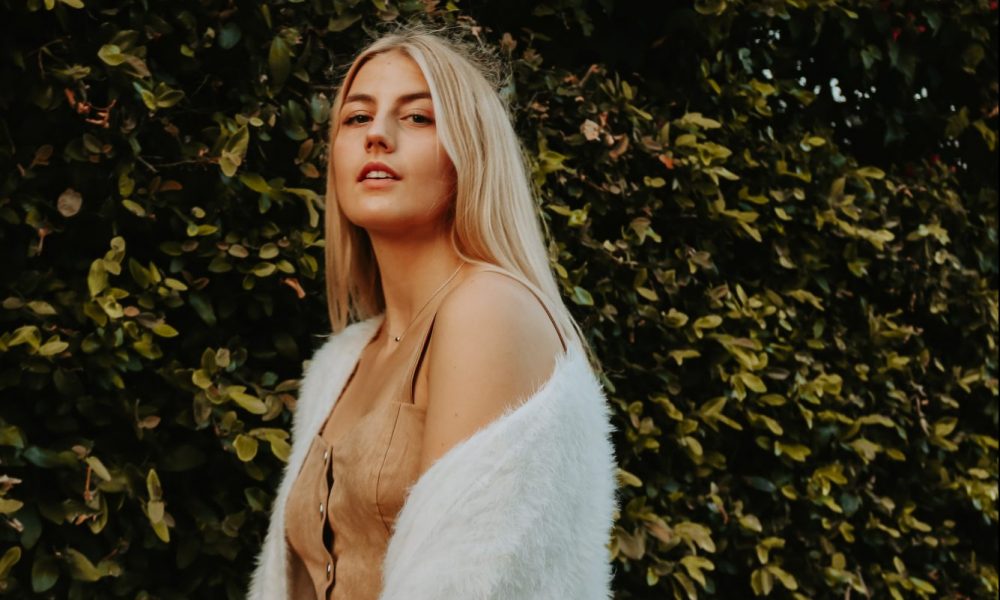 Today we'd like to introduce you to Linnea Ingesson.
Linnea, before we jump into specific questions about your work, why don't you give us some details about you and your story.
For as long as I can recall, the arts have always caught my interest. As a child painting, dancing and singing were some of my favorite things to do. Nevertheless, once I discovered the art of putting myself into different situations through different people and their perspective simply by using my own imagination, I was sold. Only playing dress up as a child would captivate my brain in a way nothing else could. A seed of dreams was planted in me, and I knew what I wanted to do. However, I am from a city in the northern part of Sweden, where the acting profession is difficult to succeed in. Therefore, I have often heard from people around me that: "It can be a hobby, but you need a real job". I understand the financial concern, but I did not want to smother that dream of mine. Neither wanted my mother. She saw the passion I felt and signed me up for a theater group for youths when I was twelve years old. That changed by life.
Throughout my time in the theater group, I grew. The teenage years were difficult for me, as they tend to be too many people. I felt very insecure and confused about many things in life at the time, however, in that tiny black box at the acting youth center in the city of Umeå, I was confident and never doubted myself. My group and I put up a lot of plays throughout the years. Some felt successful and did not feel as good. Whatever feeling I had at the time, I know now that all of those plays have been part of the person I am today. I remember the first play we ever put up. I remember sitting behind the back curtain in the BlackBox. I was hearing people entering while my heart pounded in my chest as if it wanted to hop out for awhile. I felt alive.
One year we put up a play called "Alla har fel", which means "Everyone's wrong". It was a dark comedy about people with disabilities in our society and the injustice they have to endure every day. The play questioned the powerful community in society but was still full of love and hope. Our ensemble was great and every show was a success. That was when it happened. People came up to me afterward with tears in their eyes. They were thanking me. The gratitude they felt towards me and the gratitude I felt towards them was a sensation I had never experienced before. In that moment, my career choice became even clearer.
When I was 16 years old I got my first role in a short film called "Nattfjäril"/"Swallow". I could almost not believe the phone call I got, telling me that the part was mine. Although I was excited, the topic of the film made me hesitate. It was a film about a 15-year-old girl who, after being sexually harassed and exposed to cyberbullying, decides to turn to prostitution and thoughts of suicide. I was portraying her best friend. It scared me because the story was so real. After thinking on it for a day or two, I realized that being a part of a story like that was important and a big responsibility on my shoulders. I decided to do it. Working on that film was also life-changing. Learning how many takes a short film needs, how many angles and how people work together was knowledge I would not have been able to get from anywhere else. I realized that acting in the film had so many things for me to discover, and I was only scraping the surface. I felt alive, just like before my first play. I realized that acting in film had so many things for me to discover, and I was only scraping the surface. Every sign was pointing me in the same direction.
During my last year of high school, I had made a decision. I was going to pursue acting. I told my mother who told me that she was proud she had raised a child who had the courage to follow her dreams. Thereby, I began to look around for universities who offered an acting program in Sweden. Just before I was going to apply for these schools my mother told me: "I don't think you're thinking far enough". Together we found a university of film and acting in Los Angeles and it was perfect. Every course sounded like a dream and all of it was an adventure I could not wait to experience. There was only one problem. It was on the other side of the planet. It made me hesitate, but my mother has always had my back. She said: "You won't know if you don't apply". So I did. I went on an audition in Stockholm, where the acting school was touring at the moment. A couple of months later, I found out that I got in. For me, moving to Los Angeles to promote acting was something I never had dared to dream of. With my mother's support, I decided to go.
I have now been living in Los Angeles for two years, and I have learned very much. Simply by being in the heart of the film, around people who are as crazy about it as me has affected me as a person. Together with inspiring instructors, I have been given the guts to dream and challenge myself. I have been in student short films and in plays at the school and I have learned with every new experience I have gotten. I am now a dreamer with goals, and nothing will ever change that.
Has it been a smooth road?
Doubt from people around me growing up has made me hesitate, simply because the film culture does not exist in the same way where I grew up as it does where I live now.
It is very easy to criticize oneself. It might sound like a cliché, but it is true when they say that "The only one who can stop you is you". However, once one realizes this, everything changes. It means that one partly has control over one's own life. By choosing not to stand in the way of yourself and not criticize yourself can make you achieve wonders. Nevertheless, it is easier said than done, but once one brings attention to the fact that the obstacle is oneself, one has come a long way. Sometimes I can struggle with this still sometimes. However, I have learned to know my own ability in acting and by that accepting myself without criticism. This does not mean that I have finished my math of discovery or that I have nothing left to learn, but simply to believe in me and building a bond of trust with myself.
Another struggle was being away from my family and friends. I love my family so much, and being apart from them, missing out on everyday life with them has hurt me a lot. There is a nine-hour time difference, which can sometimes be tricky to handle, and also my family's schedules that can make it difficult to find a time to talk. But, I have always known that going home would not be the right decision to make. I was finally in a place where I could do what I love every day. I could not give that up. I talk a lot to my family, wanting to hear about their everyday life, while they listen to mine. It is a kind of love that wants the best for the other.
We'd love to hear more about your work.
I am a Swedish actress, fluent in Standard American. I am known, as a person, to having a want to spread kindness and love to others. I believe that if everyone makes an effort to be kinder, that the world could be a much friendlier place. I think that is unique with me because that is the foundation I build my art on. When I write scripts and act, I want to show kindness to my character, respect the character, and without judgement, listen to what they have to say.
As an actress, I like to tell untold stories, that have not been told before. I like to tell stories that need to be told. I believe that acting is an amazing way of storytelling which can reach an audience in an extraordinary way. Acting can make people discuss, reach out to each other and try to understand somebody else's perspective. Many conflicts that exist in the society of today, might have occurred because of the lack of understanding and the difficulty of comprehending someone else's point of view. This type of storytelling makes it possible for the creator to reach the audience, but also for the audience to reach each other.
I am often cast in dramas, where I get to tell untold stories. I am very interested in that genre and tend to create my own content in the category, however, I would never limit myself. I have been acting in other genres as well, such as comedies and horrors, which I also liked. I adore learning and expanding my horizons. I love telling stories. That's what is most important for me.
Is our city a good place to do what you do?
I definitely feel like this city is a great place for me. It inspires me and teaches me something new every day. Los Angeles is known to be the city of dreams, where many wishes to succeed among the arts. I think it all has to do with what mindset one possesses. I see everyone going after their dreams as inspiring and makes me want to work hard every day. Nevertheless, if you compare yourself to the people around you too much, it might become disturbing and scary.
I would recommend a person starting out to start out with their hearts. The heart tends to be right, if it tells you to challenge yourself and live in an artistic environment like no other, I would say that Los Angeles is perfect. However, if it does not feel right and it feels more stressful than inspiring, another place might be a better start off point. There are no rights and wrongs, just different paths that one can choose to take.
Contact Info:

Image Credit:
Mia Redwine -MKR Studios
Jeru Sanchez
New York Film Academy
Cetragus
Arvizu
Suggest a story: VoyageLA is built on recommendations from the community; it's how we uncover hidden gems, so if you or someone you know deserves recognition please let us know here.