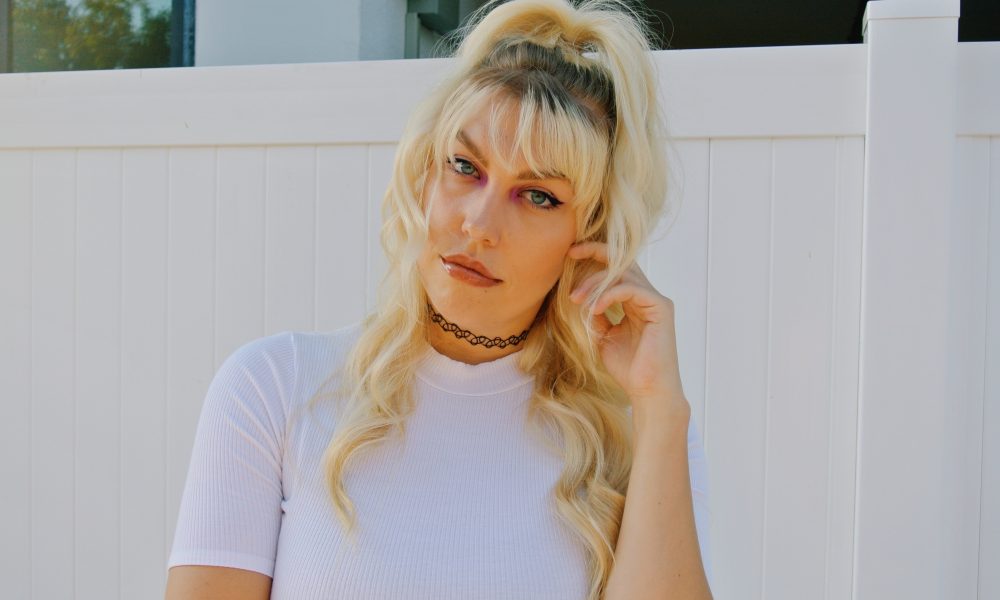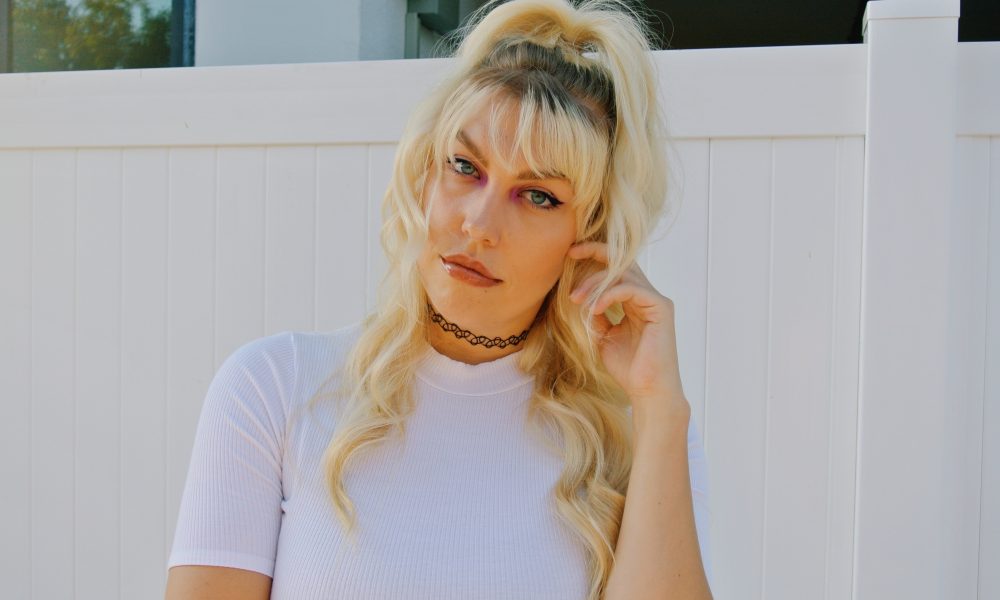 Today we'd like to introduce you to Linnea Hodson.
So, before we jump into specific questions, why don't you give us some details about you and your story.
My journey with the arts started at a very young age. My parents have always been involved in music & the arts and wanted their kids to have the same experience. Growing up in a small town in West Michigan, I was placed in piano, art, and ballet lessons. I began dancing at four years old, and I fell in love pretty much immediately…spinning and leaping around the house quickly replaced walking.
When I was about 8, I began training with the Grand Rapids Ballet Company. A few years later, I became a part of their Professional Trainee Program. I became a true "bunhead", spending just as much time in the ballet studio as I did at school. However, as I got older, I found myself wanting more out of dance. While I loved ballet, but there was something missing for me in that dance style. I continued my ballet training through high school, but once I went on to college, I decided to explore other dance styles.
In 2012, I arrived on campus at Michigan State University. Within two days, I had found my new dance home — the Ballroom Dance Team. After so many years of rigid technical training (which I am extremely grateful for, don't get me wrong), it was like a breath of fresh air. Not only was I learning something completely new, but I felt like I was able to express my creativity so much more freely through Ballroom and Latin dance.
My team didn't have the same resources as some other collegiate teams. My partner and I found ourselves practicing four nights a week in a place that had broken tiles in the floor and used windows instead of mirrors. We didn't have professional coaches or the money for lessons, so we bought a set of instructional DVD's and taught ourselves every move we could learn. Over the next four years, we accomplished our dance goals, working our way up to the highest competitive level. More importantly, I learned many valuable lessons about what it takes to become a professional artist — and the fire that you have to have in your belly in order to succeed.
After graduating college, I knew my journey with dance wasn't over. Right after receiving my Communication degree, I packed up my car and drove across the country, moving to Los Angeles. I didn't know anyone, I had never even taken a hip hop class in my life, but I knew in my gut it was the right decision. Once I arrived in LA, I got right to business, continuing my training. I began taking hip hop, jazz-funk, heels, any type of dance that I didn't have access to in Michigan. Through going to class, I started making friends, making connections. Within just a few months, I was performing on stage in West Hollywood — it felt like I was living in a dream!
Since moving to LA almost four years ago, I've gone on to do many different things. Training and living in LA made me realize something: the only person who can define your success is yourself. So, I made it my mission to simply do what brought me joy and satisfaction.
Now, I work for Insomniac Productions, dancing at festivals in the US & Internationally. I have choreographed and danced for many artists on stage and in music videos. I have created a dance crew all of my own and been more free to express my art than ever before. My journey has changed and morphed more times than I can count — and that's not a bad thing! It has allowed me to accept career opportunities that I would have never even thought possible. At this point in my journey, I wear many hats: dancer, choreographer, makeup artist, entrepreneur…but I can't wait to see where it takes me next.
Great, so let's dig a little deeper into the story – has it been an easy path overall and if not, what were the challenges you've had to overcome?
The pathway of a professional artist — no matter the style, age, gender, etc. is never easy. Throughout my life, I've faced numerous challenges, dealt with grief & trauma, but rather than making me question my career choices, those experiences only solidified my journey.
In June 2019, I was faced with some very serious health problems. After months of not being able to figure out why I was so sick, we finally figured it out; I had a brain tumor. Over the course of the next few months, I spent a lot of time in the hospital, had two brain surgeries, countless doctor's appointments, and had many, many hours to look at my life through a different scope.
One of the scariest parts of the whole situation was the fact that I couldn't move like I had been able to my whole life. As someone who uses dance to express feelings, letting the movement do the talking, being so sick that I couldn't even walk to the bathroom was debilitating and scary, to say the least. The emotions could have easily taken over, but thankfully I had amazing family and friends that were (and still are) by my side. With their help, I was able to shift my perspective and use what was happening as motivation, not something to bring me down.
While the situation was horrible, it made me realize that I had so much left to accomplish, so many goals and dreams to achieve in my life and career. It made me determined to push through, remain positive, and come out the other side even stronger than before. No way was a brain tumor going to take me down!! Not only did it restore my ambition, but it gave me the chance to re-align with my purpose in life. Being faced with such a life-altering experience at 25 really changed my perspective and allows me to look at the big picture so much easier now. I came back from my illness with a new fire and began exploring other facets of my creativity in addition to dance: makeup, painting, sewing. So really, my brain tumor was a blessing in disguise. There's always a bright side — and that goes for anything life throws at me now.
We'd love to hear more about your work and what you are currently focused on. What else should we know?
As a freelance artist, my "business" really is just myself. My journey is constantly changing and morphing as my life does. After going through some very serious health problems, my pathway changed significantly. I wasn't allowed to dance for a few months after surgery, and my creativity needed to be channeled in a different way. Painting and makeup became two hobbies that stood out to me during those times. It made me realize that there was more that could be added to my journey as a professional artist without taking focus away from being a dancer.
I have a few aspects of my career that I'm really proud of, and working hard to achieve more in: Professional Makeup Artistry, Professional Dance, and my Etsy shop with hand-sewn apparel! All of these aspects of my career are based in creativity and art — but what I'm most proud of is that they are all a direct reflection of my personal values. It's very important to me that my art serves a higher purpose; that it truly makes people happy and more accepting of themselves.
Makeup isn't simply for looking pretty, it's something to make the client feel good about themselves, feel confident in their own skin. The apparel I embroider isn't just for looking cute, it's to emulate your personality and represent who you are through your clothes. Dance isn't just a good workout or to perform for others, it's an empowering experience that helps you realize your own true potential and confidence from the inside out. My "business" encompasses many different art forms, but one thing rings true through it all: empowering others to realize and accept their inner power and allowing that confidence to carry over into the rest of their lives.
Do you look back particularly fondly on any memories from childhood?
I grew up in a very musical family. My dad was a band director, and when I got into high school he became MY band director. I fell in love with marching band, and not because playing clarinet was my favorite thing to do in the world. It was the community I gained and the things we were able to achieve together. Being in marching band instilled countless life values in me, things I still use on a daily basis. The marching band also provided a very pivotal moment for me as a performer, a memory I'll never forget.
Our marching band was pretty intense. We rehearsed often, and we worked hard. The members of the band lived & breathed the activity — we were not just individuals marching around the field, we were a community that pushed each other to achieve more and be the best we could. This was something that my dad made sure we knew; it's not about winning, and it's not just about you. It's about being satisfied with the work we did as a collective.
After months of rehearsing and practicing, we made it to the Regional Championships. We performed like we never had before. 150 high school students truly became one entity for that epic 8.5 minute performance. As we played the last note, the sound hungover stadium in perfect harmony, and it's like the entire audience was holding their breath in awe before erupting into a standing ovation. I remember walking off the field after our Finals Performance — it was a moment I will never forget. As we marched (floated) off the field, there wasn't a dry eye. Immediately, everyone broke down crying and began embracing each other as soon as we were able to. Everyone in the band could feel what we had just accomplished. We ended up winning 1st Place that day. We were so ecstatic about it, but deep down we knew that the best part of the day was that moment of pure joy right after getting off the field, knowing that we had all done that TOGETHER. It was a memory I will never forget, and something that showed me what my true purpose in life is!
Pricing:
Private Dance Lessons: $85/hr
Professional Makeup: $75 base (headshots/basic makeup)
Contact Info:

Image Credit:
Cabrera Worth Photography, Tyler Worth, Robert Worth, CM Productions
Suggest a story: VoyageLA is built on recommendations from the community; it's how we uncover hidden gems, so if you or someone you know deserves recognition please let us know here.