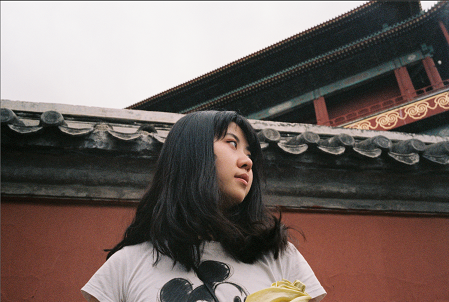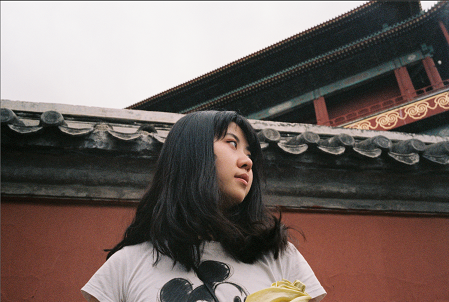 Today we'd like to introduce you to Linjie Yang.
Linjie, can you briefly walk us through your story – how you started and how you got to where you are today.
Looking back from where I started, I didn't deem myself as an artist or take art-making seriously until my junior year in high school. A lot of my encounters and experiences with making art happened unintentionally. I've had a strong passion for drawing and making crafts since I was little, but it was only a hobby of mine for fun.
Ever since I was little, I would spend the majority of my free time watching TV. I remember that there was an art and craft TV show I always watched called Art Attack. The show was so mesmerizing and inspiring to me as a kid and the host Neil Buchanan was one of my childhood heroes. I was enchanted with how creative he was because he could turn anything into a piece of art, and making art seemed so easy and so fun on his show. After each episode, I would follow his steps and make my own art and craft. Although my attempts were very amateurish and I often fail on some projects, I enjoyed the process of making art and craft.
When I grew older, I got into mangas and Japanese anime. (A lot of my peers might have a similar path related to mangas and anime haha.) I couldn't help but fall in love with those beautiful illustrations and fascinating stories. I thought it was amazing that some illustrators and animators in Japan and China would give up their chances for a better life, just so that they could pursue a career that they love as an animator or a manga illustrator and tell the story that they wanted to tell, given the fact that in Asia countries these jobs are so underpaid and people often have to work extra hours. At that time I thought to myself, maybe I could be a part-time manga illustrator for fun, or maybe I would work hard and save so much money from other jobs to support the making of my own mangas and animation–but still, I didn't think that I would build a career upon it.
During high school, my interest shifted to films as well as animated movies. Watching animated feature movies on the big screen in theaters is a completely different experience. I was greatly influenced by Pixar and Disney animated movies and also Japanese directors like Satoshi Koa and Masaaki Yuasa. Movies and films are so different from mangas and comics, and they have a long history and a much broader topic to study, too. Apart from film-making itself, the career as an animated filmmaker didn't seem bad. I thought that this could be a decent and interesting subject as my major in college so I did some research and decided to apply for the Character Animation major in CalArts. Then I got accepted and started my college life as an animation student.
In CalArts, I was able to learn about storyboarding, sound design, visual development, character design, and all sorts of fields of interest related to animation. After three years of studying, I chose to focus on visual development and character design, and I hope I could build my career on it.
We're always bombarded by how great it is to pursue your passion, etc – but we've spoken with enough people to know that it's not always easy. Overall, would you say things have been easy for you?
First of all, I have gotten huge support financially from my parents, which is usually a rather tough problem for most of the artists. I am blessed to have the financial support that allows me to learn and explore things that I love. There were definitely still bumpy parts along my path, though I don't think I should be complaining since I am already this lucky.
When I brought up that I wanted to study animation in college, my parents didn't support my choice at first. But after I convinced them that animation is truly something that I wanted to do, they agreed with me eventually.
Although I got my parents' support, I didn't trust myself entirely and I was self-denying a lot as well. I had a chance to collaborate with my high school friend to make a short comic. She was great at writing stories and I thought it would be a good idea to illustrate her script into a manga. After I read her script, I tried hard to draw from it, only to make two crappy sketches that I hate. I gave up. I think my friend was kind of disappointed at me too–we painted this big picture of collaboration in our head but it ended sadly because I could not make illustrations that were even close to my expectations. I realized that I was not skilled or talented as I thought, and maybe my dream of becoming an animator or an artist would only remain to be a fantasy. However, I didn't give up completely, I thought that I should at least learn how to draw properly before I decide if I was not enough. So I started going to life drawing sessions, attending art class after school, and consulting instructors on how to build an art portfolio.
I thought I would be satisfied and proud of myself for getting accepted by my dream school, but I only began to self-doubt more, as I am constantly surrounded by so many talented artists who have amazing ideas that I would never think of, who have been to places and seen things that I never experienced before. From time to time, I still think about if I'm worthy or creative enough to be an artist. As time pass by, I learned to calm down and look at my own growth rather than to compare myself with other artists. Whereas that doesn't mean I should not look at other people's artwork at all; I still struggle to find the balance between focusing on my personal growth and comparing and learning from other people's art pieces.
The first year living in LA was tough as well. LA is completely different from my hometown Shanghai in lots of aspects, like culture, food, climate, transportation, etc. I love how free I feel in LA but I'm also overwhelmed by how different things are here. The one quote I really from the show Bojack Horseman is "What's great about Los Angeles is nobody cares where you're from or who you are. It's a superficial town where you can worry about stupid shit like keeping your pool clean, and what artisanal nuts to put on your salad." Same for me, coming to LA means a fresh start and a brand-new page in my life, though I often find myself feeling lost here and wonder if I could really settle down here.
What else should our readers know?
I am currently a BFA 4 Character Animation student in CalArts. I focus on visual development and character design.
What were you like growing up?
Overall I have always been a good kid. I grow up in a traditional Chinese family and my parents are very strict on me. I was always pushed to be the top student in the class, and I barely got into any trouble growing up–I would still get involved in some shenanigans though, but never harmful. To be honest, I don't really dare to take risks and I've always been sort of pessimistic towards things. When I was young, I would refuse to learn rollerblading tricks or light up a firecracker because I was scared of getting hurt or my attempts turning out badly. This trait later became a drawback for me as an art student. Sometimes I would be afraid of experimenting with materials and new styles in animation and design just to stay inside of my comfort zone.
Besides drawing, I love playing music too. I am not good but I enjoy playing bass guitar and piano/keyboard. Like a lot of other Chinese kids, my parents forced me to learn piano since I was a kid. I was not into piano at all and was very reluctant to practicing classical piano pieces. However, as I grew up, I started to appreciate music in all genres, and kind of regret for not learning to play piano well enough when I had plenty of time to practice as a kid.
Contact Info:

Image Credit:
Ruomiao Li
Suggest a story: VoyageLA is built on recommendations from the community; it's how we uncover hidden gems, so if you or someone you know deserves recognition please let us know here.