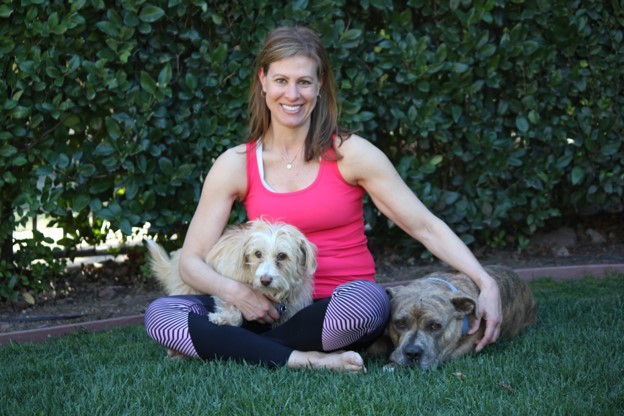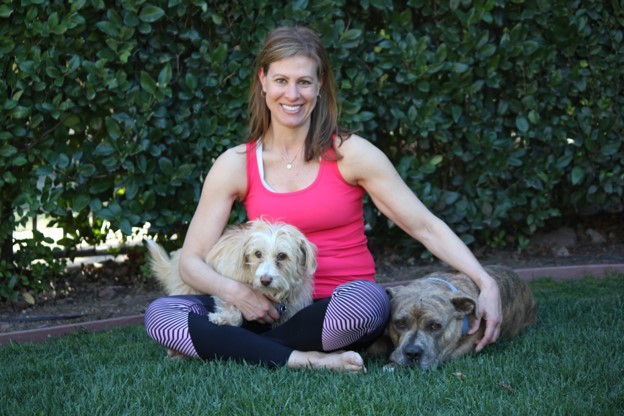 Today we'd like to introduce you to Linda Kneidinger.
So, before we jump into specific questions about the business, why don't you give us some details about you and your story.
I know that life can be an unpredictable journey. I've lived it. But luckily I've been able to accept that I needed this journey to get where I am now, which is exactly where I am meant to be. As a life and health coach, I help people see that they are exactly where their life has led them, but by challenging their beliefs and changing their patterns, they can get anywhere they want to go.
I grew up on the East Coast, the daughter of a family doctor and a teacher. Serving others wasn't taught to me; it was modeled in everything my parents did. As a good listener and someone who was not quick to judge, it's not surprising I was the one in my social group people came to with their problems. Adults always tell this person they should become a psychologist, but I knew I was going to be a doctor like my father.
Fast forward to college graduation, and after struggling through organic chemistry during my senior year, I couldn't bear the idea of heading right back to school to face that subject again. I took a gap year, worked as a classroom aide and tennis coach in the school district I had attended, then began graduate school to study sports psychology.
While in grad school I met my husband, moved, and began a new graduate program in school psychology. Ah, but the path was not to be a straight one! I had two children and moved twice for my husband's career, finally landing in California 12 years ago. Rather than immediately getting certified to work as a school psychologist in CA, it seemed a good time to step back from work, get the family settled, and spend time with my two- and four-year-old children.
When my children began school, every fall I'd decide it was time to get back into the workforce, then get mired in volunteer roles and convince myself I was happy using my skills in service to good causes. If I had a life coach then, she would have helped me see that this was a story I was telling myself because I was worried I'd become irrelevant. I had an Ivy League undergrad degree and two masters degrees, was always thought of highly by professors and supervisors, and was scared to death I wouldn't be able to express my value and find a job.
In hindsight, I know this journey was necessary. I needed to be pushed to own my worth before I could expect anyone else to see it. I hit rock bottom at a difficult time in my life, when on top of everything else going on I found out that a friend with no background relevant to life coaching had the audacity to become a coach and reenter the workforce. How dare she! That would be a perfect career for ME! So why wasn't I doing it? Ouch, that hurt. I had come to a crossroads.
I could take control of how I would use my skills and abilities and get to experience the sense of self-determination that comes from earning a paycheck, or continue to tell myself and others the story that I was lucky not to need to work and that I got plenty of satisfaction from supporting my family and from my volunteer roles. It was too late. I had for a moment admitted to myself that I was being suffocated by my story, and I couldn't live with it anymore.
It was my choice to remove myself from the workforce for 12 years, but while my working peers' self-confidence had grown as their sense of worth grew through work, mine had slowly eroded. I had become accustomed to putting everyone's needs before mine, and the number of things that would have to change for this to work out was daunting.
But I knew I had done right by everyone else in my life, and now it was time to do right by me. Everyone would have to adjust to my not always being available anymore. I would need to prioritize time for training, practicing, and studying. I needed to learn about business and start an LLC. I do my coaching virtually so I needed space and quiet to work with clients.
And I HOPED I'd get support but knew I needed to be prepared to forge ahead regardless. It has been a journey, a winding path, but I am exactly where I am supposed to be. There are many paths to any destination, and I never could have predicted the one I took, but it was exactly the one I needed to become the coach I am.
When clients feel off track, when they judge themselves for not being where they SHOULD be – whether that's thinner, in better shape, more successful, in stronger relationships, having more life balance, or just feeling happier – I have the coaching skills, psychological background, and PERSONAL EXPERIENCE to help them release judgment, identify obstacles, and set a course toward their goal.
You are exactly where you are meant to be right now. It might not be where you WANT to be, but it is part of your journey, and with a little help you can get anywhere from where you are.
We'd love to hear more about your business.
As a life and health coach, I help people focus in on what they would like to be experiencing differently in their life. I ask "If I had a magic wand and could give you your ideal life right now, what would that look like?" Then we figure out which part of their life, if it was the only thing that changed, would make the biggest impact.
In a full 12-week program, we make a series of small shifts in actions and beliefs in this area, so that the changes they experience become a natural part of who they are, THESE are now the automatic responses. And even though we start by focusing on one area, changes in one area ALWAYS have a positive effect on other areas as well. I work with lots of different issues, but I am most passionate about helping people who, like me, hit a crossroad in their life and need to make changes to get back to their truest, most authentic self.
My clients benefit from my background in psychology and the sciences because, while I am not doing therapy, I have a deep understanding of behavior and the brain, and clients find it very comforting to know that their difficulties are common, normal, and the result of a well-meaning brain.
Contact Info:
Getting in touch: VoyageLA is built on recommendations from the community; it's how we uncover hidden gems, so if you know someone who deserves recognition please let us know here.