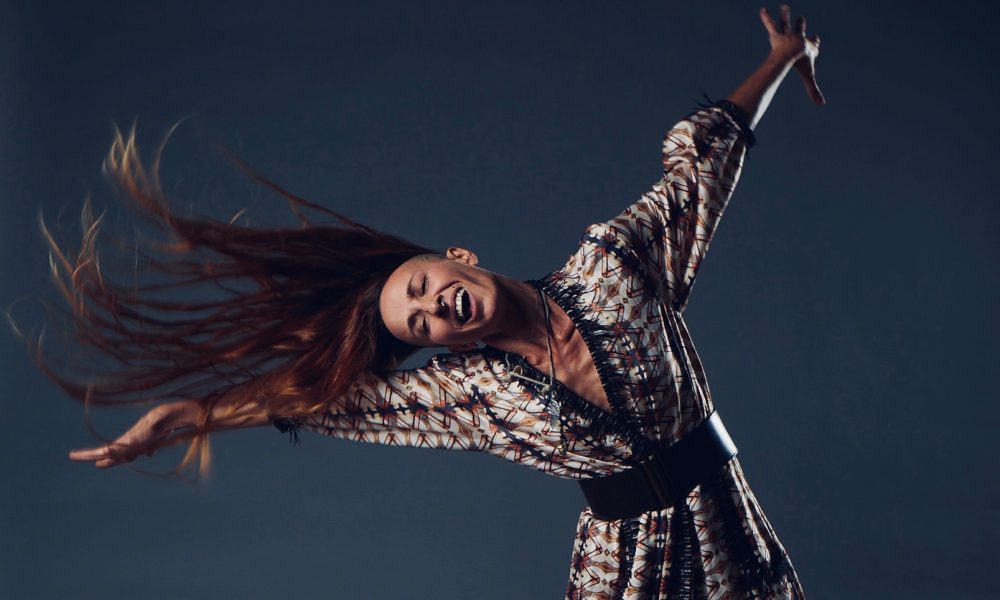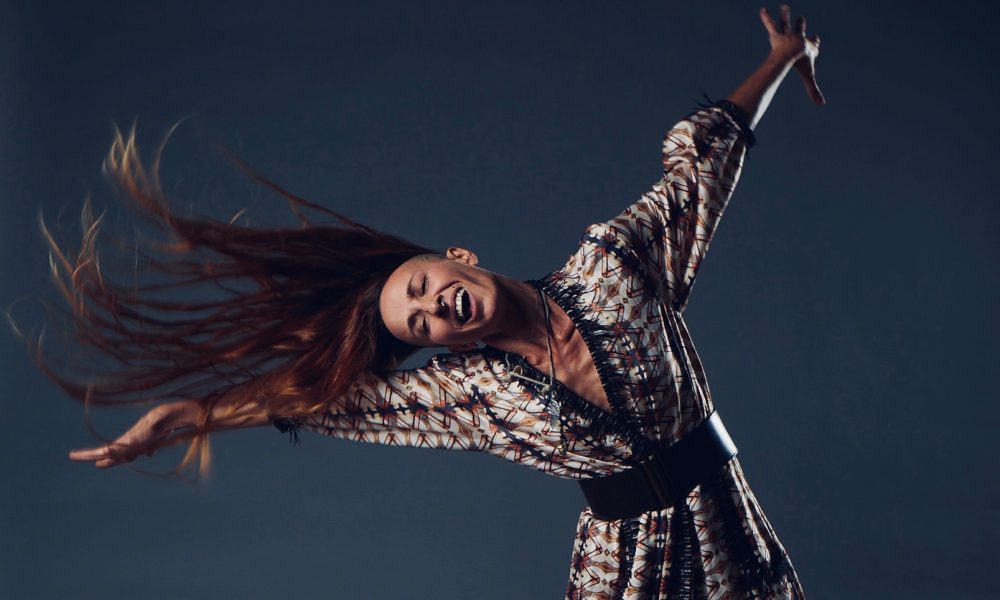 Today we'd like to introduce you to Linda Borini.
Linda, can you briefly walk us through your story – how you started and how you got to where you are today.
Originally from Italy, I came out dancing. Dance has been the focus of my life experience since day one, and this will never change. After years touring all over Europe as a ballet dancer, life brought me to LA. Did the acting thing, started doing ok, and then I found myself dealing with the infamous 'casting couch'. Unwilling to surrender to such reality, I sought opportunities within the field of live performance and very quickly came across a revolutionary, underground, magical collective known as Lucent Dossier. And ran away with the circus! The rest is history.
Ten Coachellas later, innumerable music festivals across the globe, corporate engagements, residencies and a number of original creations – through which I stepped into a place of creative and logistic leadership, as visionary Dream Rockwell's right hand – the time had come to step out on my own.
After a brief time as an independent within the industry, providing creative services – choreography, wardrobe, production, etc – and the creative success running a small contemporary dance company of my own, my vision shifted into clarity, and Ubuntu Creative was born.
I worked every single aspect of production, besides having been a performer, from bottom to top – I still don't shy away from picking up a broom on set. I interfaced with thousands of clients across the entertainment industry, and, following over 20 years working the ins and outs of Hollywood, my roster of collaborators allows me to build a strong team, both on and off stage. Ubuntu Creative embraces all that.
The company was formed only last April. Since then we have accomplished the basics to develop a solid structure, produced in house photo shoots with the likes of Todd Vitti, pushed out content.
We also engaged in small to large scale productions, collaborating with entities like The Lucent Dossier Experience and Swerve Creative, working with brands like Dell, Sketchers, and assisting/consulting for high-end clients for culinary/adventure experiences abroad. We built and expanded our online presence and client relationships, to include the nonprofit sector, to which I, personally, intend to direct a lot of attention, as there's nothing better than to do what you love with a bigger purpose.
Last Fall we partnered with Awa Oasia, an amazing event space located in Down Town Los Angeles, as in house event planning/immersive experience coordinator. Besides providing full-service productions as needed for clients, Ubuntu Creative is dedicated to bringing community-building events to the space, to match Awa Oasia's vision. In October, at the height of LA Fashion Week, we launched MODUS, a movement intended to create awareness and conversation around the topic of sustainable fashion. The next event will take place at the end of March, and we are working on a discussion forum evening, with special guests, sometimes in February. We like to stay busy!
This year we also join the Grammy's celebrations, performing at the EDM Grammy Afterglow Event at Mack Sennett Studios. We are super proud and excited about this! Our wardrobe master goddess, Lori Lee Jacobson, always takes my art direction to a whole other level of glamour, and the costumes we designed for this project are simply spectacular!
And we are working on a possible collaboration with a new, darling boutique Hotel in Palm Springs, so who knows? Maybe we will bring something grand out for Coachella! The sky is the limit!
Of course, I couldn't do all -or any -of this alone. Sometime last August, once I was able to identify the scope of the journey ahead, I knew I needed a fresh, talented and driven collaborator. I found all that I was looking for, and more, in Cerene Shepard, my formidable business partner, and someone I had been watching grow for a few years into a fierce and capable producer.
Shortly after, I had the opportunity to work with Trevor Silva, an outstanding dancer and choreographer, one of the most talented and beautiful humans I have ever met. And the Ubuntu wings spread wider, to welcome him in our creative leadership team.
A fun, collaborative relationship is also forming with the LA designer Native Twin. I take a lot of pride in our wardrobe and was seeking an inspiring eye to expand our style. Elizabeth Valadez is a wildly creative mind and I look forward making more magic with her.
Of course, the list of our extended family goes on and on, as the universe so far has been blessing us with perfect new connections to add to our already robust roster.
Currently, we are looking to include yet another mastermind to the corporate team, to drive management. We are super excited to welcome one more talent to this great collection of humans!
As a dream assemblage, kissed by authenticity, we are readying to shift the paradigm of entertainment and take the industry by storm.
Overall, has it been relatively smooth? If not, what were some of the struggles along the way?
I do not believe a smooth road is possible, or even desirable at all. I left a very comfortable life back in Italy, to follow my heart. We all know the artistic life promises very little financial reward, especially when approached with integrity, something I pride myself of holding too high standards.
But the biggest challenge has been a very personal one: I had to discover the leadership fabric within me. And maybe that's a better way to learn how to build your queendom, by choosing to be a 'second in command' sort of speak, learning how crucial and challenging it is to build a safe and productive environment.
Yet, stepping into those big shoes is intimidating and committal. Being responsible for creating something with a strong foundation, and offering a collaborative space in which your team feels cared for and empowered all at once, is not a small endeavor or one to take for granted. I had to learn, I had to transform into the person I needed to be to accomplish such admirable capacity, and it's a work in progress. I had to mess up and try again, I had to test myself, apologize for my shortcomings, offer myself blindly to criticism, push my ego aside, and open up my ears… and still hold on to enough of me to maintain the force others saw when they said 'Be your own boss and I will follow you always'. It's a lot.
I was often questioned by family and peers for having too many ideas. Little I knew, such flaw made me a natural entrepreneur! And of course, I tried a bunch of stuff, and failed, or succeeded and got bored. And trust, or rather lack thereof, in my true vision, has always been the trigger to sabotage. Yet, I am aware that along the way I picked up skills, seemingly useless at the time, that come to serve me over and over again whenever I'm on the job. So bring on the obstacles and challenges I say! It's how we get good!
Please tell us about Ubuntu Creative.
Ubuntu Creative services cover the entire spectrum of creative production, within the entertainment and event planning field. Our roster is composed of experts from across the industry. We provide specific production assistance – talent, casting, stage managing, performer liaison, fabricating, tech, rigging, catering, permitting, outsourcing in general – as well as, and preferably, an encompassing production design and execution.
Our main strength lies within the fact that our collective background is in performance and art, so, beyond outsourcing specific production needs, we also offer in house original creations, from stage performance, high standard live/immersive entertainment, staging and large prop design/fabrication and, what truly sets us apart, wardrobe.
Our favorite thing is the creative process. We love working with colorful and alternative themes, taking the client's vision to the next level and, doing so, gifting the audience with something memorable and impactful.
We don't discriminate between live entertainment, corporate or private events, big stage, immersive experiences, residencies, festivals or film. And we find excitement in working with all kinds of talent and within all visions.
Our digital entertainment team is also growing fast, to cater to the ever-growing request for outstanding visual technologies.
We do not want to be known as a specific in house brand, we want to be known as brand beauticians, we make your brand look good!
What we are most proud of is our relationship with talent and crew. We honor our team, for we know that it brings strength and flow to our productions.
If you had to go back in time and start over, would you have done anything differently?
I know I am exactly where I'm supposed to be. I am fully aware that every single gig, interaction, work relation and life experience, has brought me here, to allow me to deliver the kind of work I do. So all mistakes – past and yes, current indeed, as I have not yet reached perfection, nor would I ever want to feel like I did – have been invaluable in their lesson.
My time on stage as well, though it stretched beyond the usual, was crucial in opening my ability to create within a limitlessness that still fits inside a specific vision.
So I embrace my falls, my failures and my fails. And I pride in my late entrepreneurial blooming.
Maybe part of me just wishes I had trusted myself and my leadership sooner, when others suggested I should step up. But then again, I believe modesty and humbleness are commendable.
I inspire to provide a valid guidance and direction, while offering a safe space for others to step into their power and do their best work, letting myself be lead by those I handpicked to deliver where I know I hiccup.
Contact Info:

Image Credit:
Tod Vitti @toddvitti, https://vittiphotography.com/
Josh Reiss @curiousjosh, http://www.curiousjosh.com/
Night on Broadway, Los Angeles
Rose Rabbit Lie, The Cosmopolitan, Las Vegas
Cerene Shepard
Trevor 'Chills' Silva
Sean Patrick Parnell
Stephanie Jamieson
Anna Bliss
Zoe Kirkpatrick
Beth Hinderliter
Super Tall Paul
Genevieve Zander
Thomas Davis
Daniel Gutierrez
Suggest a story: VoyageLA is built on recommendations from the community; it's how we uncover hidden gems, so if you or someone you know deserves recognition please let us know here.