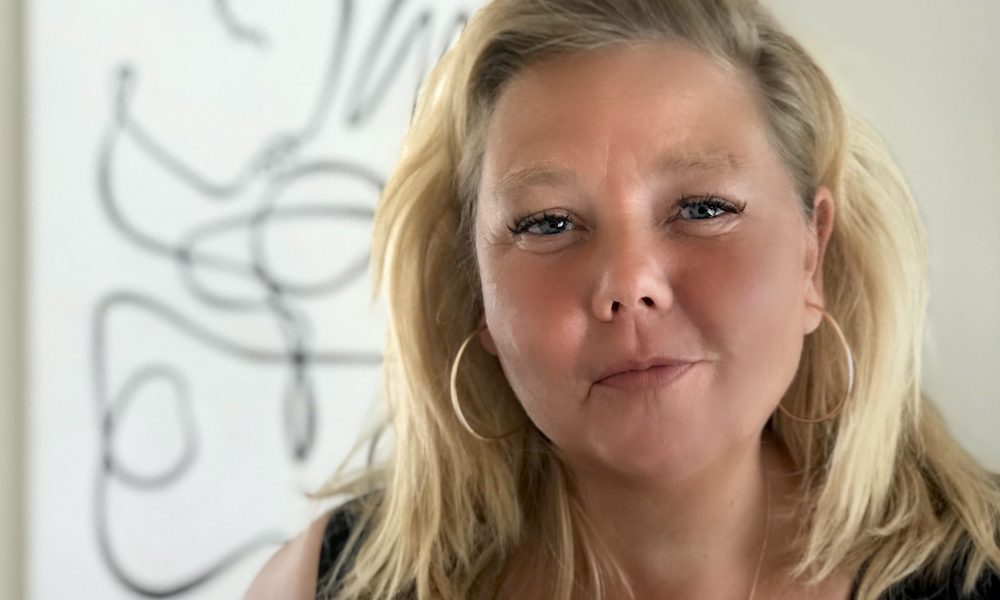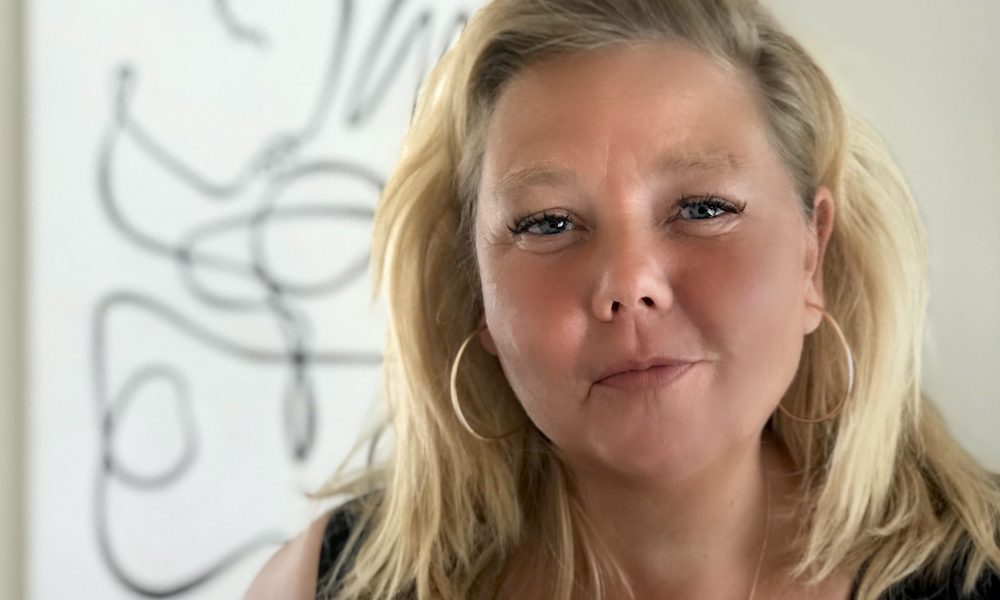 Today we'd like to introduce you to Lilo on Paper.
So, before we jump into specific questions, why don't you give us some details about you and your story.
I am a Danish artist and muralist living in LA.
Art hasn't always been my business. It has always been part of me, but never something I thought I would end up earning a living on.
Back in Denmark, I was a successful TV producer, showrunner and developer of new TV formats.
I have produced shows like "X-factor" and "Topmodel" and I have created at lot of shows, amongst them my pride and joy: The social experiment "Married at First Sight" – a TV format that is now being produced in 26 different countries in multiple seasons. It runs on A&E here in the US.
(It is a crazy feeling to think that because of an idiotic idea me and a friend of mine got – people all over the world are getting married to strangers, fall in love and some of them even have babies!)
But as any job you put your heart and hard work into, working on big shows can be stressful and you can easily get lost in telling everybody else's stories all day.
So almost every night I came home after a 14 hour workday I would go home and doodle: Draw my own stories before I went to bed.
A few would make it on to my own walls, but most of them would end up in the trash. I never considered them anything special. Just my own little personal doodle outlet.
A while back when I was redecorating my living room, I needed something on my walls. I looked high and low, but couldn't really find the right thing. So I decided to make some myself.
After posting it on my private Instagram account with a random hashtag, an art collector from New York contacted me and asked to buy one of my pieces.
"Pieces" I thought and laughed it off.
To me they were just doodles that made my house look a little more homey.
But his message and enthusiasm slowly made me realize that it was time to stop keeping my stories to myself and let them see the light of day on paper.
So long story short: After a lot of hard work, I now work on my art full time! And I love telling my stories this way.
I paint, do murals, art shows and exhibits. I also work closely with some amazing interior designers and sell my art online and in 6 difference shops.
Overall, has it been relatively smooth? If not, what were some of the struggles along the way?
Absolutely not! Hahaha! But I love it!
I think being an artist comes with a lot of healthy self-criticism, doubts, everyday struggles.
I am constantly trying to do better, be a better person and develop my technical skills without loosing being present and impulsive.
Besides from being in the studio painting, I have to run my own business: I am my own Social Media Manager, bookkeeper, PR agent, housekeeper, business developer and COO.
So there are a lot of areas and things to cover in order to make a living of it.
The opportunities here in LA are overwhelming and amazing! Living and working under the palm trees is a blessing and a curse!
The art is thriving in LA right now. So many amazing artist are moving here, new galleries are popping up and curators and collectors from all over the world travel here to get inspiration and invest in art. So the opportunities are endless.
A few years ago, New York was the happening capital of art, but I feel LA slowly is taking over the art scene.
I also looooove the drive in people here!
Most people are here because they want to be the best that they can be within their field and that passion and energy is a fantastic and inspiring environment for me to be in.
Unfortunately, there are many very skilled scam artists here too 🙂 People who want to waste your time and use your hard work without giving anything in return.
But once you learn how to spot them and how to navigate in the jungle of offers you get, it is amazing.
I find that, more than anywhere else in the world, you have to be really focused on where you want to go, set goals and follow your own guiding star in order to not get distracted from the many social and cultural things LA offers.
But once you do…?! Then life in flips flops under the palm trees, RULE!
We'd love to hear more about your work and what you are currently focused on. What else should we know?
Right now, I paint oneline drawings in black and white.
It is a technique I learned in art class in primary school, which many great artists have experimented with before me.
I love the naive simplicity and the fact that one simple black line can end up expressing something. And then, it is a really fun challenge to tell a story in one continuous line and creating my own personal style within the constraints.
A lot of artists use the same technique as I do. So it is really important for me to have my own style and never copy anybody else's work, which is why I rarely look at other oneline artists work.
I use my skills as a storyteller to paint: Every drawing tells a really personal story about me which is probably also why I got so shy at my first art show. – It seriously felt like I was butt naked in the room, while somebody was shouting out my deepest secrets and desires from the top of their lungs.
I was totally unprepared for that, but it taught me a lot about myself and was a very humbling experience.
If you had to go back in time and start over, would you have done anything differently?
I don't think I would – or could for that matter – do anything differently.
Well.. ok… Maybe it would have been nice if I had saved up some more money in order for me to start a new business… but it really feels like everything that I have been interested in and worked with up until now, is the reason I can create original stories with a paintbrush and I don't think I would be where I am today, had it not been for my past jobs and relationships.
Oh! Wait!
There is actually one thing: I wish I would have studied law! Knowing law would have helped me be a much better business woman than I am today. But then again… I might have bored myself to death and never graduated anyway.
So no, no regrets!
Contact Info:
Suggest a story: VoyageLA is built on recommendations from the community; it's how we uncover hidden gems, so if you or someone you know deserves recognition please let us know here.