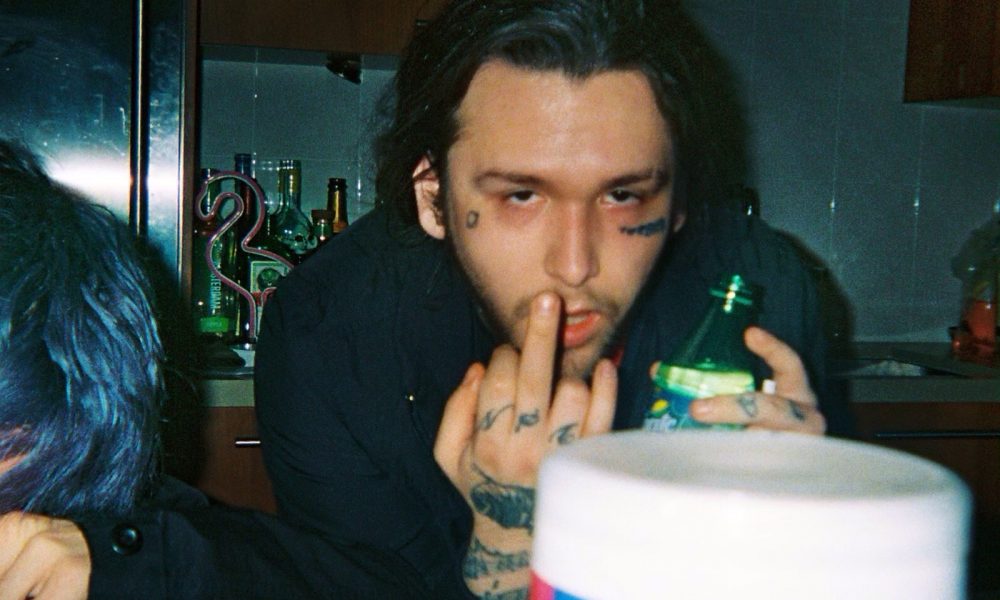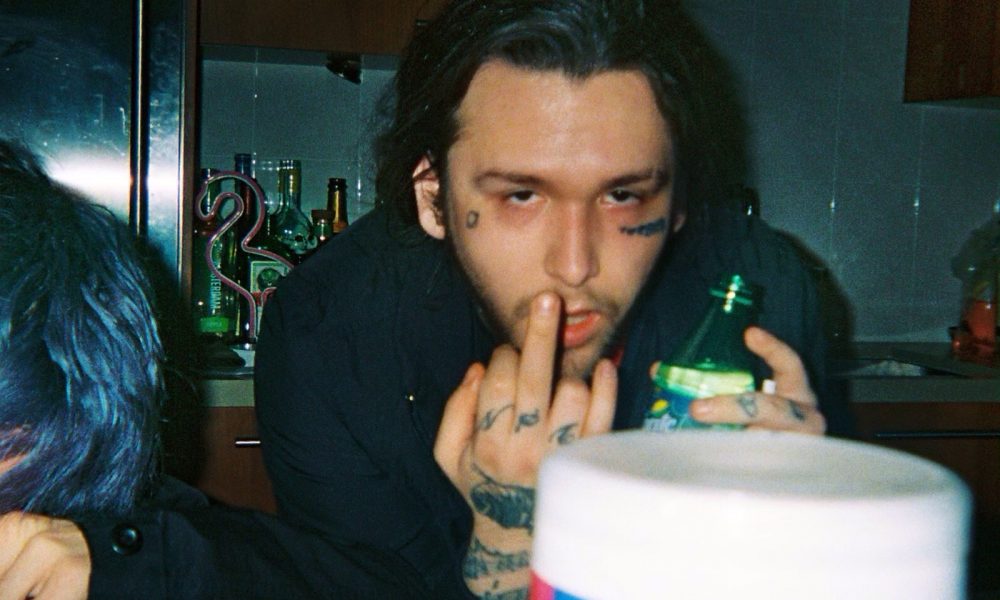 Today we'd like to introduce you to Lil Cobaine.
So, before we jump into specific questions, why don't you give us some details about you and your story.
I moved out to LA when I was 17, slept in my car most of the beginning of it all which was fine. It was new and exciting and I was just hungry as shit. Months later, I met William Edwards aka Rogue. Black (who's now like a father and mentor to me) he saw something in me, not sure why or the reason, but he moved me into his recording studio. It was a small room, no AC. I slept on the floor, a mic set up, some speakers and yeah but it gave me the opportunity to record every day and be productive. After a year or two of just making music and experimenting, we saved up two thousand over a month or two for a music video and put it out.
But It didn't go anywhere or do shit so I stepped away from it all after doing these things for so long and became strictly a songwriter. Felt like i failed to be honest it was a shitty feeling bro haha. Two weeks after that, I was hit up by this dude named Sam, a YouTube personality and I look him up and he's got millions of views all this stuff and I'm like "what can I do for this guy? He's good on his end, what do I have to offer?" so he invited me to lunch and we sit down and he tells me he wants me to write for him and of course I said yes.
So right after lunch, we went to a studio in Long Beach where I met this dude Franky. We all would meet there frequently after that and I'd write for everybody and they'd sing my melodies, I was new to it all, and it was cool but I didn't see it going anywhere further than that. One day I go to Franky's and he tells me we are going to his friend/producers house… and that his name was James Royo … sooooo that's all I really knew about the situation going into it. We get there and I see all these plaques on the wall, nice house, nice studio, I was thrown off haha.
So we get to it, I finish writing a reference and laying down vocals and all I hear is James say "Damn bro who are you?" and frank says jokingly, "he's my secret weapon!" and James walks out the room and comes in a few hours later when we wrapped up. I told him thank you and left. A few days go by and Frank calls me and says "bro, James wants to have u as his artist and you won't believe it, Ty Dolla $ign wants to hop on the song u did at his house" I didn't know what to say to be honest because I has given up on the "artist thing" and I was just like "what the fuck there's literally no way this is happening."
And he did, he got on it. We recorded a couple more records and put out a song called "star". Immediately labels were hitting us up wondering who we were; it was weird, didn't think it was for real because remind you, I just wanted to do songwriting at this point. It was some culture shock shit. I didn't feel like I belonged there at all. But again, I rolled with it. James is the only reason I'm where I am at right now. He took me in, got me sober, showed me how to move… I don't know where I would be without him.
I know that sounds cliche and weird but like I'm serious. We decided to put an album together called Courtney. My friend/Producer Italian leather also is a massive part of the album and the team. He's a gem bro, like the shit we make… these kids aren't doing this. He's a genius. He has a lot to do with me and my success as well. If it weren't for Italian leather, I feel like I wouldn't be making music with the same intensity as I am now. This is the short form. We've been quiet. We are about to give the world something special this year. This album will be a moment, that's it, a moment.
Overall, has it been relatively smooth? If not, what were some of the struggles along the way?
I was homeless a lot, it wasn't easy, one dollar a day and I'd hit 7/11 and get a slice of pizza, shower at the gym, it was the only routine I knew, but when I think about it, I was happier during those times than I am now, not that I'm ungrateful or anything it's like on some "good old days" type shit.
If you had to go back in time and start over, would you have done anything differently?
I don't think I would have done anything differently. Everything played out the way it was supposed to. I went through so much shit to get to where I'm at and id do it all over again if I had to. But, i would have taken care of myself a little better and kept the people i loved closer to me instead of pushing them away. It gets lonely as fuck out here sometimes but i put my head up and keep it moving and learn from my mistakes and grow as a person everyday. I struggle with severe anxiety and it makes my day to day really difficult and hard to be myself most of the time. I also feel like I take after a lot of peoples personality's and kind of try to find myself through them because of that… make sense? Its hard for me to articulate what I want to say and shit but i think you get the point. My main focus now is self love, mental health & human kindness. I just want to be the best version of myself that I KNOW I can be and to forgive myself and move forward without hurting more people that i love/loved in the future. So yeah, thats it.
Contact Info:
Image Credit:
Photos by Nina Brandon
Photos by Oscar Dayz
Photos by Gabe Palmer
Photos by TooCuteTooMute
Suggest a story: VoyageLA is built on recommendations from the community; it's how we uncover hidden gems, so if you or someone you know deserves recognition please let us know here.
Sponsor Shoutout: Check out @dafreckledpoet on Instagram or some of her work below: