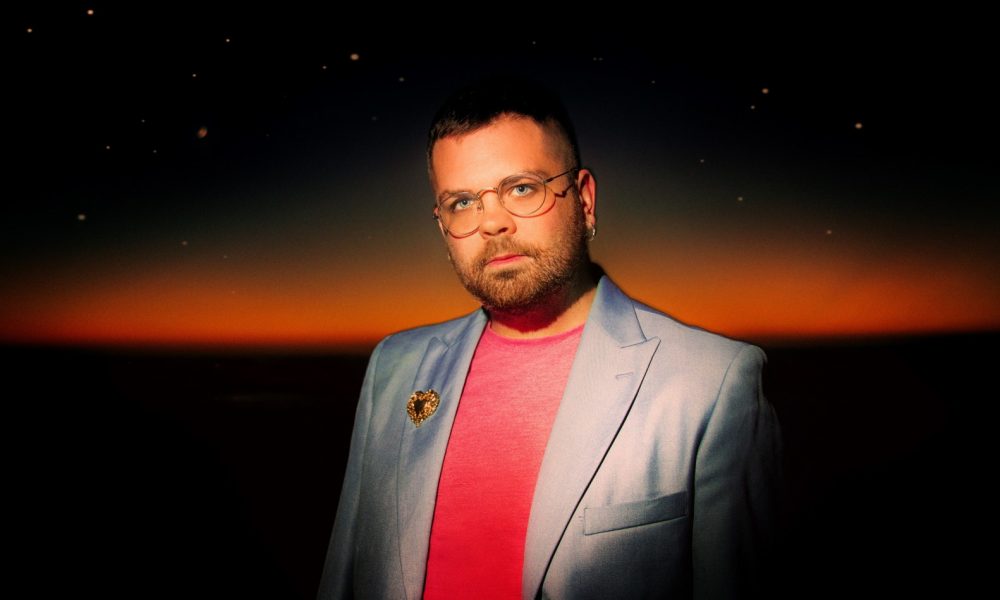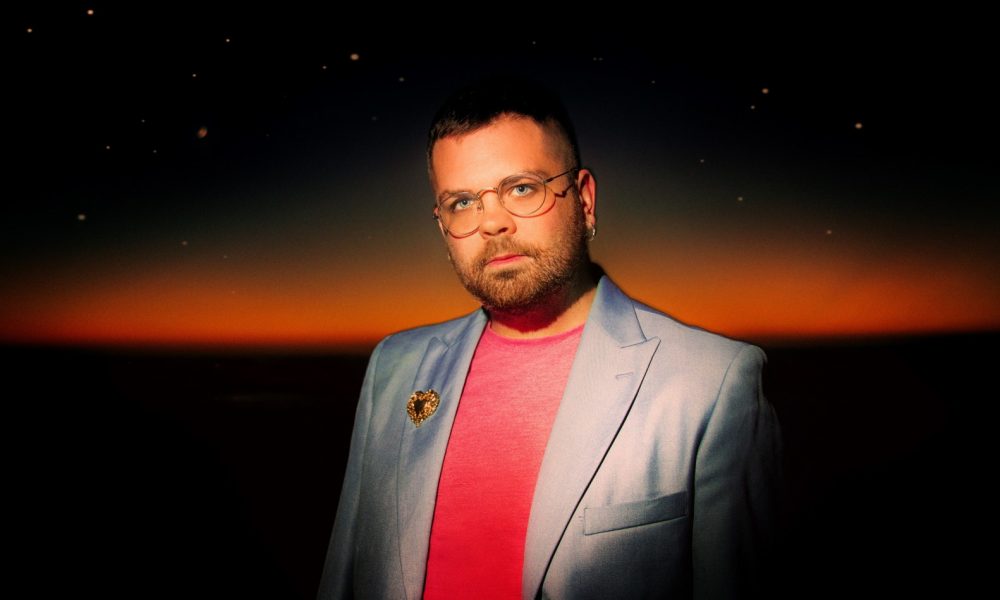 Today we'd like to introduce you to Liam Moore.
So, before we jump into specific questions about the business, why don't you give us some details about you and your story.
Well, I moved back to LA after studying graphic design in London for four years and felt a little lost. Graphics were never my passion but it felt like a good starting point, and I needed a reason to get out of the suburbs that I grew up in.
But while I was studying, I began to branch out and do some stuff outside of graphics, and ended up getting involved with a lot of immersive theatre productions in London, something that was brand new to me at the time. I did set dressing and prop making for companies like Punchdrunk, and I realized that's where I felt most at home. Creating visually striking spaces that served a narrative or theme. Once I moved back, I got a job at an entertainment marketing agency while I tried to adjust to life back in this city.
After my 9-5, I spent every other minute trying to find a way into something more hands-on, and more creatively gratifying. Oddly enough the underground nightlife scene seemed to fill that void. I ended up designing sets for queer warehouse parties and getting into that scene, and then developed my own night called "Bambii: A Sad Girl Dance Party." My friend Chris owned an amazing space downtown that I dreamt up an experience for.
I am basically self-funded and created this fantastical "forest" with a bunch of friends – which included a freight elevator with a violin player, a maze of vines, a 25ft hand-painted backdrop around the DJ, an opium den, a shrine to Bambi's mother, and dark new wave music…. And everyone just dressed up and came and danced within this world we created. And that's kinda where everything changed.
Through that party, I met Courtney Nichols of Disco Dining Club, who wanted to bring me on to help art direct her debaucherous themed dinner extravaganzas – which was a match made in heaven. We began to collaborate and through that other things started to come up – I art directed a Grammy's party at Clifton's Cafeteria, we did a Blade Runner New Year's party at The Standard. At this point, I was able to stop my 9-5 and only be freelance, which made things tricky financially but so much more freeing creatively.
I was able to develop my visual style through a variety of projects and kind of find my footing. After hopping from odd job to odd job, I was asked to art direct a music video for K.Flay directed by Lorraine Nicholson. So I grabbed a couple of friends and met the challenge, and I ended up seriously loving it. From there on, I began to get referred to other directors, producers, etc and things escalated fairly quickly.
Suddenly, I was production designing larger-scale videos for Carly Rae Jepsen, Billie Eilish, Kim Petras, Janelle Monae, Dorian Electra, etc. I began to collaborate with people I deeply admired and respected. The music videos gave me an opportunity to create and design these worlds that I had always wanted to do but never had the means to.
Now, I feel I'm in a pretty lucky place, where I'm creating work that I'm proud of and have a hand in developing, and am able to do stuff like commercials and bigger videos alongside smaller scale videos and shoots with people I really believe in and care about.
I still do some immersive theatre in LA with Ceaseless Fun and Disco Dining Club, so I can scratch that itch, but music videos have become my bread and butter which is something I didn't expect. I love it though and find them creatively fulfilling and challenging, and I'm able to explore a lot of visual styles and approaches that most entertainment doesn't provide.
I'm also beginning to dip my toes into more narrative work so it'll be fun to see where that leads.
Has it been a smooth road?
Not by any means! Having a job I didn't want to be at whilst spending every other minute trying to develop my own career and style was exhausting. On top of that, the move to freelance was equally if not more stressful because I had no idea when or where my next check was coming from.
There were weeks where I'd have like $8 in my bank account and a maxed out credit card. Literally scrounging for quarters in my room so I could grab Del Taco. And that wasn't even that long ago, and I'm aware enough to know that could happen again any second.
It's enough to make me seriously doubt the path I've chosen. And now I'm in a different boat where I'm consistently working but sometimes don't know when to stop; it's addicting. And I don't want to be scrounging around for quarters again anytime soon.
Physically my job is pretty exhausting; I'm constantly running around trying to find the *perfect* thing while juggling other projects and appeasing directors, clients, artists, leading a team, etc. But in the end, I love it, so it's all worth the hassle.
We'd love to hear more about what you do.
Well, I'm a production designer and art director, I work for myself and get most jobs just from references and recommendations and friends which I'm very grateful for. However, I take the most pride in creating images that are visually striking and seem fresh in some way.
I think the Kim Petras "I Don't Want it at All" video directed by Charlotte Rutherford and the recent 88rising "Head in the Clouds" directed by Christine Yuan are the videos where I've been able to really push myself visually. Both of those directors are so wonderful though and were ideal collaborators for creating some exciting stuff.
I adore playing with color and texture, and I think what might set me apart from others is a desire to push things to a level visually that others aren't willing to or are afraid to do. I make bold choices and tend to stick to them if the director allows.
I think a lot of people are afraid of color though, or afraid of things looking kitschy or busy or whatever. I try to lean into that and try and take things to a level where people become instantly engaged in an image. That's always what appeals to me, so that's what I aspire to do.
Let's touch on your thoughts about our city – what do you like the most and least?
Los Angeles is genuinely weird in a way that's unique to this city. It's so sprawled, it's built on Hollywood, it has such diverse and amazing communities within it. It's extremely textured, full of oddities and holes in the walls, and it's all surrounded by the ocean and these vast mountains. It's all at once ugly and picturesque.
There are moments where the sky is pink, and the hills are blue, and there's a neon sign glowing in the distance, and I'm eating a burger – that's when I'm most in love with this city. It comes with a lot of issues though.
The entertainment industry permeates every orifice which is damaging; it creates a general atmosphere of anxiety and a need to be SEEN which is exhausting. And I hate the heat. Sorry!
Contact Info:
Image Credit:
Francisca Valenzuela, Janelle Monae, Dorian Electra, Kim Petras, Christine Yuan for 88rising, Julian Buchan, Jurassic Park for Dropdead
Getting in touch: VoyageLA is built on recommendations from the community; it's how we uncover hidden gems, so if you know someone who deserves recognition please let us know here.