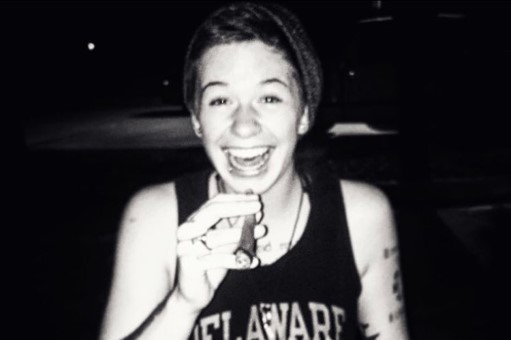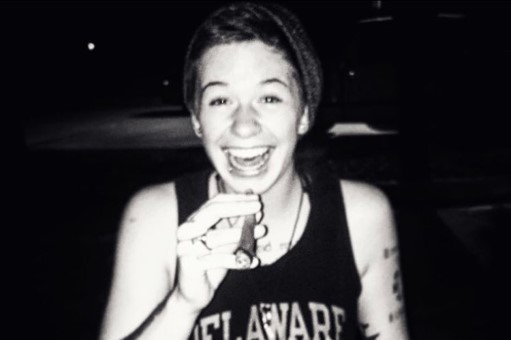 Today we'd like to introduce you to Lexy Sacco.
Lexy, please share your story with us. How did you get to where you are today?
I was born in Syracuse New York and grew up in a small farm town nearby. I took an interest in music at a very young age. My earliest memory of music was singing along to Mambo No. 5 by Lou Bega. At age seven, I started to take an interest in playing guitar and the following year, I received an acoustic guitar as a Christmas gift from my grandparents. My father's secretary at the time played and had invited me over to her house to learn the basics. She wasn't a professional by any means, but she knew more than I did and that was enough to get me going. After a few months of learning what I could on my own, I decided to start taking lessons. There weren't many options as far as instructors went, as the population of my hometown was about 4,000 people at the most. I remember going to my first lesson in what I would describe as a glorified shed. My instructor was an older man and very rugged and rough around the edges. But none the less, an incredible musician. I took lessons with Ed for a few months and continued to teach myself what I could on my own. I joined the school band as a French horn player in fourth grade as well, so that was also a huge aid in the process of me learning notes, chords, and music theory. When I was 11, my family made the move to Winchester, Virginia which is where I consider to be home.
After moving to Virginia, I started taking guitar and drum lessons from a very successful musician that had toured with Michael Jackson and other big artists. He was great, but after a few months, I decided to end lessons and continue to learn on my own. I've always learned best through hands-on experience.. and YouTube. I played French horn, guitar, drums, and bass guitar all throughout middle school and high school and learned to play trumpet, saxophone, and piano somewhere along the way as well. Towards the end of high school, I started to panic a little bit. Being a musician in my town was viewed as being "unrealistic" but I wasn't sure what else I would want to do. I felt so pressured to go to school and get a degree but I wasn't ready. All of the fear of my future started to weigh down on me and I became heavily involved in the local drug and party scene. My grades completely dropped my last semester of high school and I was frequently getting into trouble. Desperate to do something productive with my life and please the people around me, I decided to enlist in the Army National Guard. I did all of my MEPS testing and was sworn in as a Private. I was all set and ready to go to basic training, but about a week after I was sworn in my recruiter called and notified me that I had failed my drug test when it was sent to the lab.
Honestly, I wasn't surprised. I couldn't stay clean for the life of me. I was actually amazed that I had passed the initial drug screening. I had been accepted into college prior to enlisting so since the army was out of the question I made a last minute decision to go to West Virginia University with my step sister. I went to school for one semester before flunking out. I was still using drugs and I was miserable there. I was studying business and not a single ounce of my being cared about studying business. I just wanted to make music. After that semester, I moved back home and sold drugs and partied for the next year. That following summer I moved to my family's beach house in Delaware and was set up to attend business school there in the fall. I thought I was ready that time, I just needed to suck it up and get through school – at least get an associates degree and make my family happy. The problem with my move to Delaware was that I had to survive the summer at the beach before classes started in the fall. I survived, but barely. I worked at a shop that sold pipes and bongs and novelty t-shirts and soon became involved with the local party scene.. again. I always seemed to find drugs, and they always seemed to find me. I befriended an ecstasy dealer and it was off to the races from there. I went to my first day of classes and then went home, got loaded, and played guitar in my room.
This was a big turning point in my life. I broke down and started sobbing. It was in that moment that I realized I was never going to be happy doing anything but writing and playing music. I called a close friend (the ecstasy dealer) and we both bought plane tickets to fly to Los Angeles. I didn't tell anyone I was going, not even my family. I just wanted to get away and I didn't want anyone to try to stop me. I dropped out of school a week later and was set to leave for LA two weeks after that. I didn't know anyone in California, I had nowhere to stay, I had $40 to my name, my plane ticket, my friend that came with me, and my guitar. My plan was to be homeless. Brilliant, right? It was crazy but I was desperate and for some reason it just felt right. It would take much more than a magazine interview to explain to you the absolutely insane, yet synchronistic chain of events that took place once I arrived at LAX. I only ended up being on the streets for a few nights when I first got there. I met some incredible people and was given some incredible opportunities that ultimately lead to me working for a national touring company. We did 25 shows in 30 days and it was nothing short of amazing. I went on two tours with the company before quitting because I got a little too big for my britches.
The following four years were chaos. I was moving back and forth between Virginia and California, I attempted and failed out of college for the third time, and my drug use had spiraled out of control. I was in toxic relationships and in and out of rehab every year or so. It was a vicious cycle of building an extraordinary life for myself and then burning it down and running away from all of the wreckage. In June 2018, I attended an inpatient drug rehabilitation center for the third time. I did my 30 days and then moved into a sober living home near LA. I'm still clean today and am currently starting my third quarter of classes at the Musician's Institute in Hollywood. I love going to school here and I now have the best grades I've had since about seventh grade. I've recently learned to record, produce, and engineer my own music and am playing lots of local shows as well as planning my first tour and recording an EP.
Great, so let's dig a little deeper into the story – has it been an easy path overall and if not, what were the challenges you've had to overcome?
I wrote a lot about my struggles in my story, but they include: failing out of college three times, failing my drug test for the army, drug and substance abuse, sobriety, relapse, homelessness, depression, anxiety, childhood trauma, and coming out to my friends and family.
We'd love to hear more about your work and what you are currently focused on. What else should we know?
Right now I'm making music full time. I write, record, sing and engineer my own music. I'm also playing a lot of shows in the LA area, which is hands down my favorite part of being a musician. I'm definitely known for writing pretty conscious lyrics, as well as having a Halsey-like tone to my voice. I write a lot about my struggles with depression and drug use, which has been a great avenue for my career. I believe shows are an opportunity to share my experiences with those around me. It helps people feel less alone and gives them some hope. When I hear a song that I relate to, I always think "if this artist got through this then so can I." It also helps me realize that how I feel is normal and that even when It doesn't seem like it, other people feel the way that I feel and it's okay to feel that way. That's what this is all about, It's always been more than the music for me. I'm most proud of myself for always getting back up. No matter what happens or how awful I feel, I always somehow find the strength to get back up and keep pushing. I think that's what sets me apart from other artists today. The people that make it in this industry are the ones that never stop trying.
What moment in your career do you look back most fondly on?
The proudest moment of my career so far was playing at The Hotel Cafe in Hollywood. So many huge artists got their start there. Katy Perry, Adele, John Mayer, and so many others have played that venue and I got to be right there on the same stage. As a recovering meth addict from a cow town in Virginia, it was very surreal. You fantasize about moments like that but actually experiencing them is a whole different story.
Pricing:
June 27th I'm opening for Luca Fogale @ Hotel Cafe at 7pm – tickets are $10
Contact Info:
Getting in touch: VoyageLA is built on recommendations from the community; it's how we uncover hidden gems, so if you know someone who deserves recognition please let us know here.