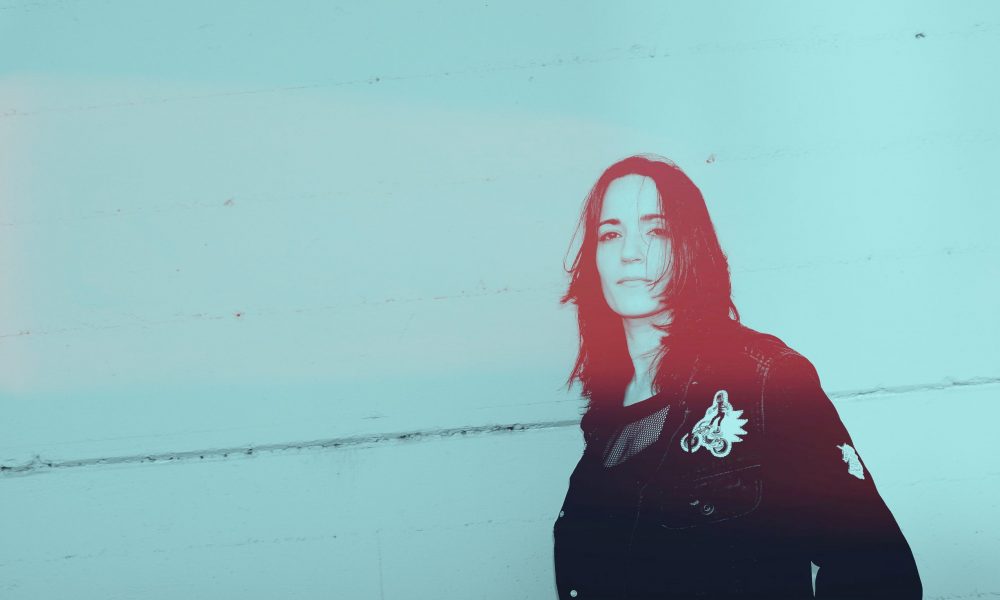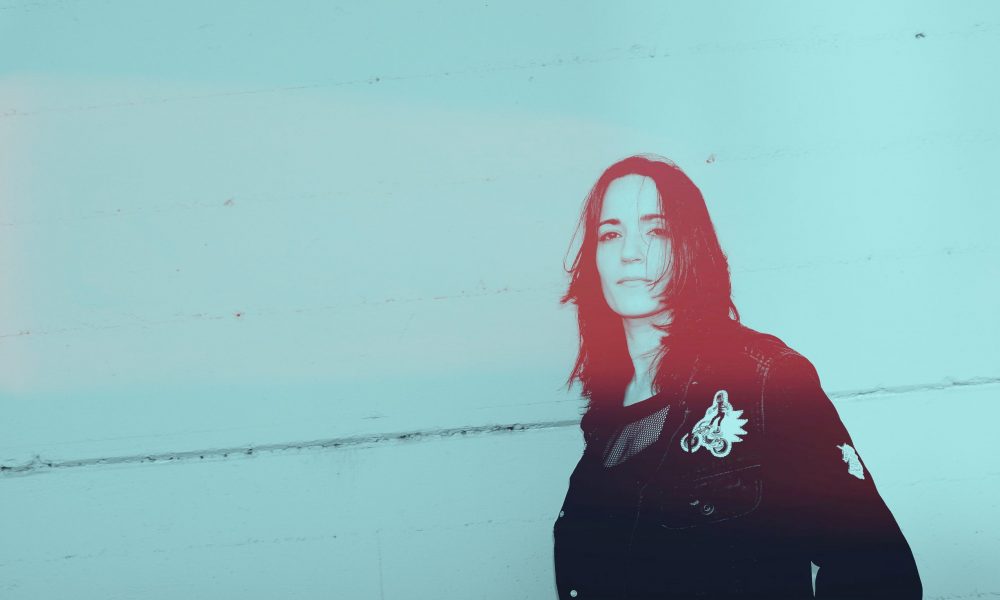 Today we'd like to introduce you to Little Warrior.
Little Warrior, can you briefly walk us through your story – how you started and how you got to where you are today.
I grew up in Pittsburgh, Pennsylvania part of an amazing blue-collar working family in a wealthy school district. I always felt a little like an old soul that didn't quite belong with the other kids in my school, so I created my own space to belong: writing and producing my own music.
As a teenager, I didn't rebel, because it wasn't really anger that I was feeling. Instead, I felt the weight of the world's sorrows – death, loss, fighting, confusion, disruption, disaster, you name it. This was the beginning of my struggle with anxiety and depression, and I found refuge in my music. In 1999, my brothers (also self-taught musicians) installed music production and recording software on our computer and I would plug away on my songs – safe from the rest of the world.
Fast forward to 2015 with me still writing and producing my own music, I ended up working at a group home for teen girls in and out of the foster system and later in 2016 as a Confidential Youth Advocate. These teens and young adults were the most genuine, deep, and life-transforming souls I had ever met. Their lives were full of hardship, neglect, abuse, pain and loss, and still they remained resilient, deeply caring, and authentic.
While working in this field, we would develop "safety plans" with the youth – a plan for them to go over when they were feeling triggered, suicidal, depressed, etc. Every single young person I worked with included "music and art" in their plan. "I just need my MP3 player" or "I'll be fine, can I just have some headphones?" were typical statements. It was at this point that I realized I needed to stop downplaying my role as a music artist (something my lovely mom always tried to tell me as well).
While most adults were telling me that a career in music wasn't practical, these girls legitimized my desire to make music that moves people. At that point, I decided to go all-in with my music and later that year in 2016, released my first official singles "How Do I Be Strong" and "So Far Away" via Heaven Noise Recordings. In 2017, I worked with hip-hop artists Goldini Bagwell and illmac as a featured vocalist on their album "EtheReal" and collaborated with rapper Myke Bogan on the song "Far Away" which was featured on Spotify's "Mellow Bars" playlist.
This year, I released my debut EP "Lovesick" on May 10th through indie label Blue Dot Recordings. The title track "Lovesick (feat. Goldini Bagwell)" is currently featured on Spotify's "Young & Free" playlist. Most recently, I was asked to perform as a lounge singer in the upcoming movie Debt Collector 2 – scheduled for release in 2020! As this songstress, I'll be featured singing my original songs "Run Run" and "Where Did You Go" from my most recent EP.
This fall 2019, I'll be releasing a new single titled "Trouble" along with acoustic versions of my songs "Lovesick" and "Where Did You Go" featuring guitarist Chris Fossek.
Currently, I'm working on my debut full-length album "Flight Risk" – release date TBD. 10% of sales of my music from this project and future projects will be donated to the Heaven'Leigh Memorial Fund — which I created to honor one of my girls whose life was cut short this year due to a tragic car accident. This fund will focus on the holistic wellness of teens and young adults with a focus on mental and emotional health, addiction recovery, healthy relationships, and vocational goals.
Overall, has it been relatively smooth? If not, what were some of the struggles along the way?
Most of the obstacles I faced along the way were relational or financial. Relationally speaking, I listened for a long time to other people's advice. Problem is, everyone has a different opinion, and not everyone knows what's best for you…. and yet they don't have to deal with the consequences of your actions. Because I doubted myself and my abilities for so long (and growing up as the youngest in my family), I often looked to others for their approval or opinion.
There were a lot of people in my life who told me that my dream was a bit too wild and I should maybe focus on another career. In fact, I actually refused to sing in front of people for eight years, because of a moment in 5th grade when I didn't get a singing part that I auditioned for, and a little lie was implanted in my subconscious telling me I wasn't good enough.
Thankfully, I had certain people in my journey who uplifted and encouraged me along the way. Special shoutouts go to my parents and brothers, a handful of close friends, my piano teacher Pauline Rovkah at Chatham University (after transferring from Berklee College of Music where my teacher wasn't as understanding about me being self-taught), artists Goldini Bagwell, illmac, and SmokeM2D6 who wanted to work with me, my label reps IAMe of Heaven Noise Recordings and Nick Gunn of Blue Dot Recordings, filmmakers Mike Smith & Kristen Lauth Shaeffer who trusted me with scoring their short films, and the youth I've had the opportunity to work with. These people showed me that I wasn't crazy to think I could make music that made a bigger difference in the world, and their support has been healing for my artist soul.
Other obstacles included finances. Growing up in a working-class family, I didn't have access to resources to further develop my natural music inclination. Out of this limitation, I was forced to become more creative with the resources I did have and teach myself how to play and write music. I worked 2-3 jobs at a time throughout and after college, saved for a home recording system, and created music as often as I could. Currently, I'm still working a couple jobs to pay my bills and afford me the opportunity to expand my music career. As this financial obstacle is common for many of the teens and young adults with whom I've worked, it is a long-term goal of mine to build a creative arts center where people have more access to create.
Please tell us more about your work.
My heart and soul is for our young people, the misunderstood, the misfits, those who go unnoticed, those struggling with depression or anxiety, and the like – because that how I felt. I hope to express my vulnerability through my music as an avenue to remind people of their worth and value, to help people process the typical life stuff we all deal with and bring people of all backgrounds and experiences together. While we all have our different struggles, we can help carry each others' load.
This world is constantly selling us some distraction, and we end up navigating through life wondering why we feel so exhausted and unfulfilled. My hope with my music is that I can provide some chill-out vibes where people can have a moment of rest and peace and feel like the person singing sees their soul and that there is, in fact, a place in this world where they belong — just as they are.
Because I also produce and write my own music, I am trying to experiment with new sounds and push some boundaries in music. My greatest influences in my music are revolutionaries in the electronica genre: Bjork, Moby, Portishead, The Chemical Brothers, Sneaker Pimps, Radiohead, etc. These artists are legends because of the risks they took while not caring what others think, and as I grow in my personal journey to not require external validation, I'm excited to see what new trails I forge in the music industry.
If you had to go back in time and start over, would you have done anything differently?
If I had to start over, I would have stopped looking for the validation of others a long long time ago. Caring what others think of you and your art is pointless. Not everyone is going to like you, like what you're doing, or be proud of you. I read this quote the other day that said: "not everyone is proud of you, they're just surprised you're still on your work grind." Additionally, I'd stop trying to explain myself and this wild, crazy, beautiful dream of mine. I think we all know deep down what brings us joy and elation… listening to that is key, and then tuning out the haters. I think while we are to care for people's hearts, we don't need to care what they think about us.
Contact Info:

Image Credit:
– for the red/blue portrait photos: photographer Lindsay Beaumont
– for the red/yellow desk photo: photographer Tim Slew
Suggest a story: VoyageLA is built on recommendations from the community; it's how we uncover hidden gems, so if you or someone you know deserves recognition please let us know here.