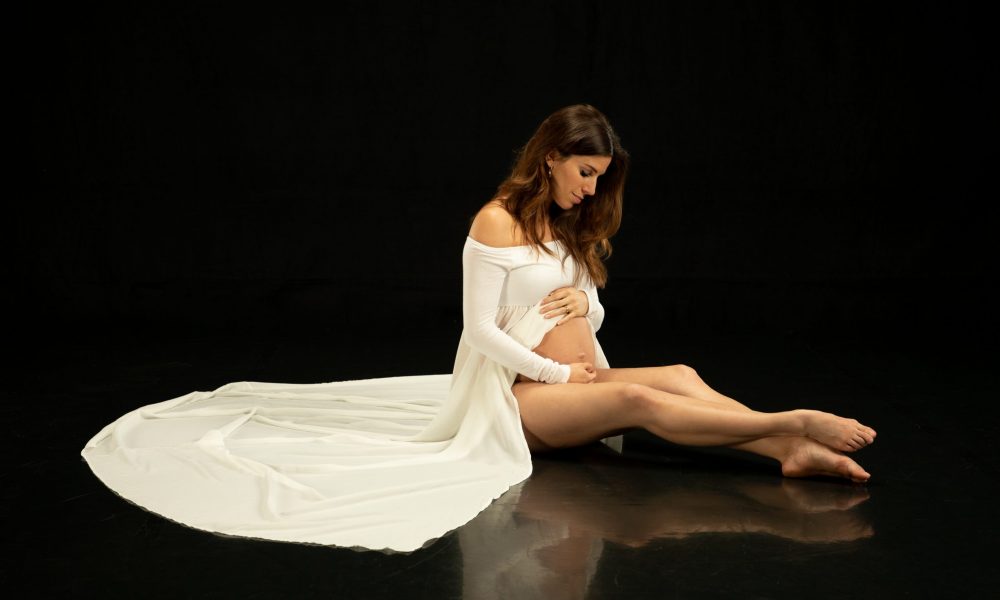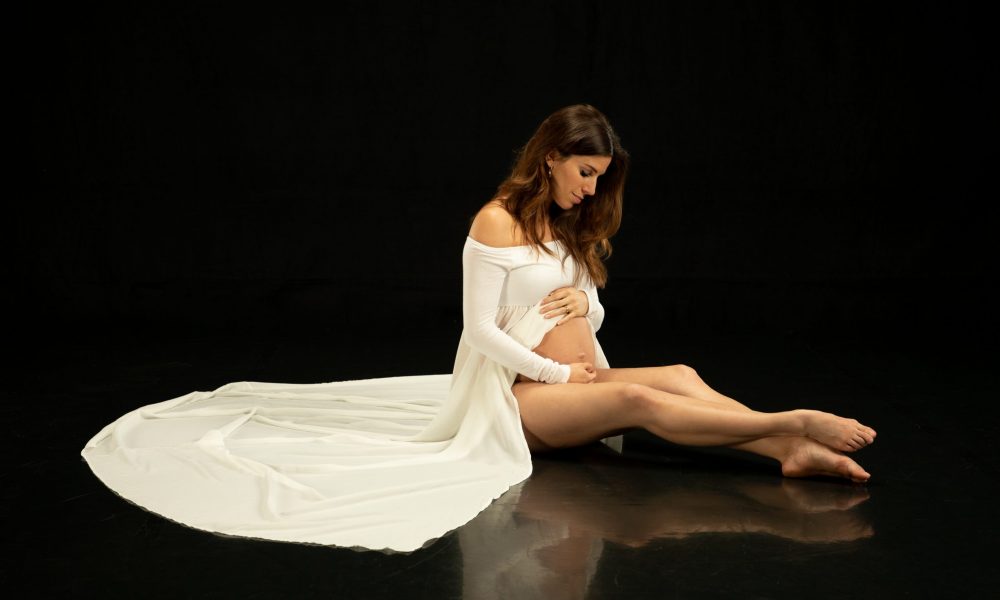 Today we'd like to introduce you to Leila Drake.
Thanks for sharing your story with us Leila. So, let's start at the beginning and we can move on from there.
I grew up in Santa Cruz, CA – the daughter of an astrophysicist (my dad) and my mom who is the kindest, most loving person on the planet. My sister and I both fell in love with ballet at a young age and dove headfirst into the rigors of the timeless discipline. Our high school years were filled with ballet classes, Nutcracker performances and spring showcases, numerous auditions, and summers spent away from home at ballet intensives. My parents were ultra-supportive of our artistic pursuits (my dad was Drosselmeyer and even Mother Ginger in many a Nutcracker from our youths!), but also wanted us to focus on our academics. My sister went on to study at Cornell University for both undergraduate school and her PhD in Genetics, and my parents insisted that I attend college as well, even though they knew how much I loved dancing. That is what brought me to Santa Barbara in 1999 – to study at UC – Santa Barbara, double majoring in Dance and BioPsychology. It was there that my experience in dance was incredibly heightened and broadened, and where I also developed interests in new subjects, changing my majors to Art History and Film Studies, but remaining heavily involved in the dance department. As a young dancer, I trained solely in ballet, sometimes called "the Latin of dance" for its structure, technique, codified language, and solid base of coordination and discipline which transfers to all other genres of dance. But at UCSB my eyes were opened to the freedom of expression of modern and contemporary dance, and I began to feel liberated to explore my own movement and individual style. I discovered State Street Ballet upon graduating in 2004, and immediately admired the talented dancers in the company, their versatility, and the innovative productions the company was performing.
My dream of being a professional ballet dancer had never gone away, and I hoped that my experience in college, becoming a more well-rounded dancer, would help me in this pursuit. A lucky "right place at the right time" moment came along when I was invited to be in State Street Ballet's 2004 production of The Nutcracker, as a corps de ballet dancer in both Snowflakes and Waltz of the Flowers, and also the funny, drunk maid in the Act 1 Party Scene. I was very "bottom rung", but was thrilled to just be onstage again, fleshing out my childhood dreams, putting those pointe shoes back on, and getting to know a company that would become a huge part of my existence. I was asked to be in the rest of State Street Ballet's 2004-05 season and then was given an official contract to join the company for the next season. From there, with the mentorship and guidance of Rodney Gustafson (State Street Ballet's Founder and Artistic Director), and William Soleau (State Street Ballet's longtime Resident Choreographer and now Co-artistic Director), I worked my way up to dancing Principal roles for the next 12 seasons. Mr. Soleau took a chance on me in 2007, casting me as the lead in his Carmen (one of my most longed for roles), giving me my first principal role, and allowing me to craft and carve my own path as a dancer because he believed in me which gave me ownership and power over my future. Once that door was opened, there was no holding me back and I went on to be the lead in each one of Mr. Soleau's ballets that he created for State Street Ballet up until my retirement in 2017. I am not the most technically strong dancer, nor do I have the flexibility, highly-arched feet, or numerous pirouettes that are so coveted in the ballet world.
But I absolutely LOVE to be on stage, to be vulnerable, to completely embody emotions, to transport both myself and the audience somewhere magical for that beautiful moment in time when we both occupy the same space in a theater. I knew my technical limitations early on, and I knew that I needed to do something to make my dancing special because I lacked many of the things that were "check-marks" in the dance world. But everything that I have done with my dancing has come out of a very deep love for the art form, and a deep respect for its vitality in our cultural landscape. When I am on stage, I am my most vulnerable, but also my most comfortable. I retired from full-time dancing in 2017, went on to do some more projects here and there, and have been Associate Director of State Street Ballet since 2015. I could not be more fulfilled and happy by what I was able to do with my dance career at State Street Ballet (tour the world, make lifelong friends, dance the roles of my dreams, hopefully contribute something to society) and now I am honored to be part of the team that will lead this company into the future. There is no way that 22 years old me, back in 2004, would have any idea how State Street Ballet would shape my life, but it has been one of my greatest adventures.
Now that I am pregnant with my first child, a baby boy due in January, I am even more grateful for the gift of dance, movement, and performance. Living a life of wellness, activity, and fitness, not to mention soul-searching, tapping into different emotions every day, and building lasting relationships with incredible people has made me so excited to share this world with our little guy. I can't wait for him to experience the worlds of music, art, and dance, the worlds of creativity, expression, exploration. But I am most excited to watch him discover what HE is interested in. What makes him feel comfortably vulnerable, what makes him thrive, what his vibrant, youthful dreams are. Motherhood will be the greatest adventure of all and I can't wait!
Overall, has it been relatively smooth? If not, what were some of the struggles along the way?
The road has been relatively smooth. Aside from the normal self-doubting, the inevitable casting upsets, the aches and pains of doing something so physically demanding, the frustrations that probably exist in any job, I have treasured my time at State Street Ballet. In hindsight, which is always 20/20, the bad parts have almost faded away, and the things that I was so upset about at one point now seem frivolous. Perspective is such an interesting thing, and as I have zoomed out a bit from my performing life, the feeling I have that is the most prevalent is gratitude.
State Street Ballet – what should we know? What do you do best? What sets you apart from the competition?
State Street Ballet is an incredible company of dancers from around the world. We are celebrating our 25th Anniversary Season this year, and have made our mark in the dance world through our original productions, our national and international touring, and our effective education programs. We champion individuality and expression in our dancers, celebrate diversity in body type and movement style, and search for dancers who can work collaboratively, creatively, and have something unique to share with the world. I've always said that State Street Ballet is a "company of soloists". Everyone is hired for their uniqueness, not their ability to fit into the "ballet mold". We are not ranked, so everyone has a chance to be cast in roles they can excel at. I love that we create all of our own original work. Everything we do is created on our dancers, giving them the liberating power of owning their movement and being part of a creative process. Our repertoire is entirely our own, and it represents the diversity of our dancers, their backgrounds, their styles, and their goals for themselves. As a company that performs both classical and contemporary dance, I really believe that the quality of our productions is top-notch and that the variety of our shows is appealing to all audiences. State Street Ballet is a place where dancers can thrive and evolve, and where our audiences have a chance to experience something transcendent.
What is "success" or "successful" for you?
Success to me means feeling like I contributed something. Whether it's making a difference in someone's day, giving a performance that resonated to even just one audience member, having a good idea in a marketing meeting, or reaching a fundraising goal, I measure success by what I have given to others. And these could be really small things, actually they mostly are. It's not the grandest performance on the largest stage in the world with an epic standing ovation, it's something, anything, small that makes the world a better place. Like being a part of the performing arts community, dedicating my life to an art form that exists solely for the enrichment of other people's lives, seeing the joy on one young child's face in the doorway of the dance studio.
Contact Info:
Image Credit:
Stephen Sherrill, Andre Yew, Rose Eichenbaum, David Bazemore, 1000 Words by Ryan Orion
Suggest a story: VoyageLA is built on recommendations from the community; it's how we uncover hidden gems, so if you or someone you know deserves recognition please let us know here.