Today we'd like to introduce you to Leandra Terrazzano. 
Leandra, we appreciate you taking the time to share your story with us today. Where does your story begin?
I grew up in Montreal, Canada in an exuberant Italian family. They'll love the exuberant part knowing that what I wanted to say was: I grew up in an insane, largely emotional, hilarious, crazy, LOUD Italian family. See? We all win. Gatherings were never small and the long meals spent at the table felt like mini-plays. That energy and passion coupled with the fact that both sides of my family have some amazingly creative people in it led unsurprisingly to my falling in love with storytelling and playing pretend. 
When my parents, brother, and I made the move to the US, to a small town in Georgia specifically, it was such a culture shock. I can't lie, there were tears. Lots and lots of tears! But Georgia eventually became home, and in an attempt to find a place of belonging and an outlet– since I didn't have a million family members to force to watch me perform a play that I wrote, sang, danced, and designed the costumes for– I begged that my parents sign me up for acting classes. I adored everything about acting and it was never a question of whether it was possible or not. I knew I was going to do it and I'm grateful that my parents allowed those activities and experiences to always be an option. I mean yes, did they suck in the tiniest bit of air when I'd proudly say I was going to move to Los Angeles to be an actress? Yes, yes, they did. But did they ever say no? Nope, no they did not. After college, I made good on my word and moved out to Los Angeles. Something about the city felt like home. A decade-plus later and it's still home but as the industry continues to expand, my work is taking me global– and even back to my hometown which I adore. 
I'm where I am today because I've promised myself to stay open to the ebb and flow and surprises of it all. I'm a big proponent of seeing the end result of what I'd like to achieve, without being wrapped up in how it will happen. That thinking has led me to some amazing opportunities, working on some cool projects and collaborating with some insanely talented and awe-inspiring people. I'm now just as much a writer as I am an actor, which is something I never thought I'd say but is an exciting testament to my openness, and a testament to my pushy husband who kept insisting I had stories to tell. 
The entertainment industry is by no means for the faint of heart but neither is life you know? I want to dream, create, and play, if only to say I got to live life full of zest and sass, doing some things that brought me joy, with some people that I love. 
Would you say it's been a smooth road, and if not, what are some of the biggest challenges you've faced along the way?
Of course not! As an actor, the age-old question of how to get started, how to build and keep building a resume, how to find the perfect team, etc etc all showed up in my life over and over. As a writer, the insecurity of having started as an actor and feeling a little imposter syndrome and googling screenplay formatting questions also showed up over and over. And don't worry, the existential woes were always sprinkled in there too. 
The struggles became less of struggles when I finally accepted that there is no such thing as perfection, no such thing as the smoothest road. That and when I had a baby because nothing melts away your desperation to climb the ladder of success when you're too busy thinking about how many hours it's been since your 6-month-old has tried peanut butter and if they were allergic wouldn't you be seeing a reaction by now? 
When you let go a little (or in my case a lot), that's when the good stuff starts happening. 
Appreciate you sharing that. What else should we know about what you do?
I've had the pleasure of acting in everything from commercials to tv shows, to films, and on stage, and I've loved all experiences for different reasons. I wouldn't say I have a specialty although it seems the industry is finally seeing my Italian-ness and I'm happily leaning into that. I love film for the intense bonds made in a short period of time but I'd love to play and see a character through a few seasons on a tv show. Look wise I'm usually pegged as a more dramatic actor but my true nature plays more to comedy. 
I also jump around with format and genre in my writing, having written both full-length features as well as tv shows in everything from a family mob drama to a romantic comedy revolving around a food critic. I've written alone but also work with two co-writers that I adore. 
I can't wait to write, produce and star in a project of mine. I'm proud of my lung capacity in having to scream in take after take for a couple of movies I was in, I'm proud of teaching Rob Corddry what the Enneagram is, and I'm proud to have written anything at all. 
Are there any important lessons you've learned that you can share with us?
My therapist has taught me to laugh it off, shrug and say, oh well. And always salt your pasta water! My therapist didn't teach me that one though, I have my ancestors to thank for that. 
Contact Info: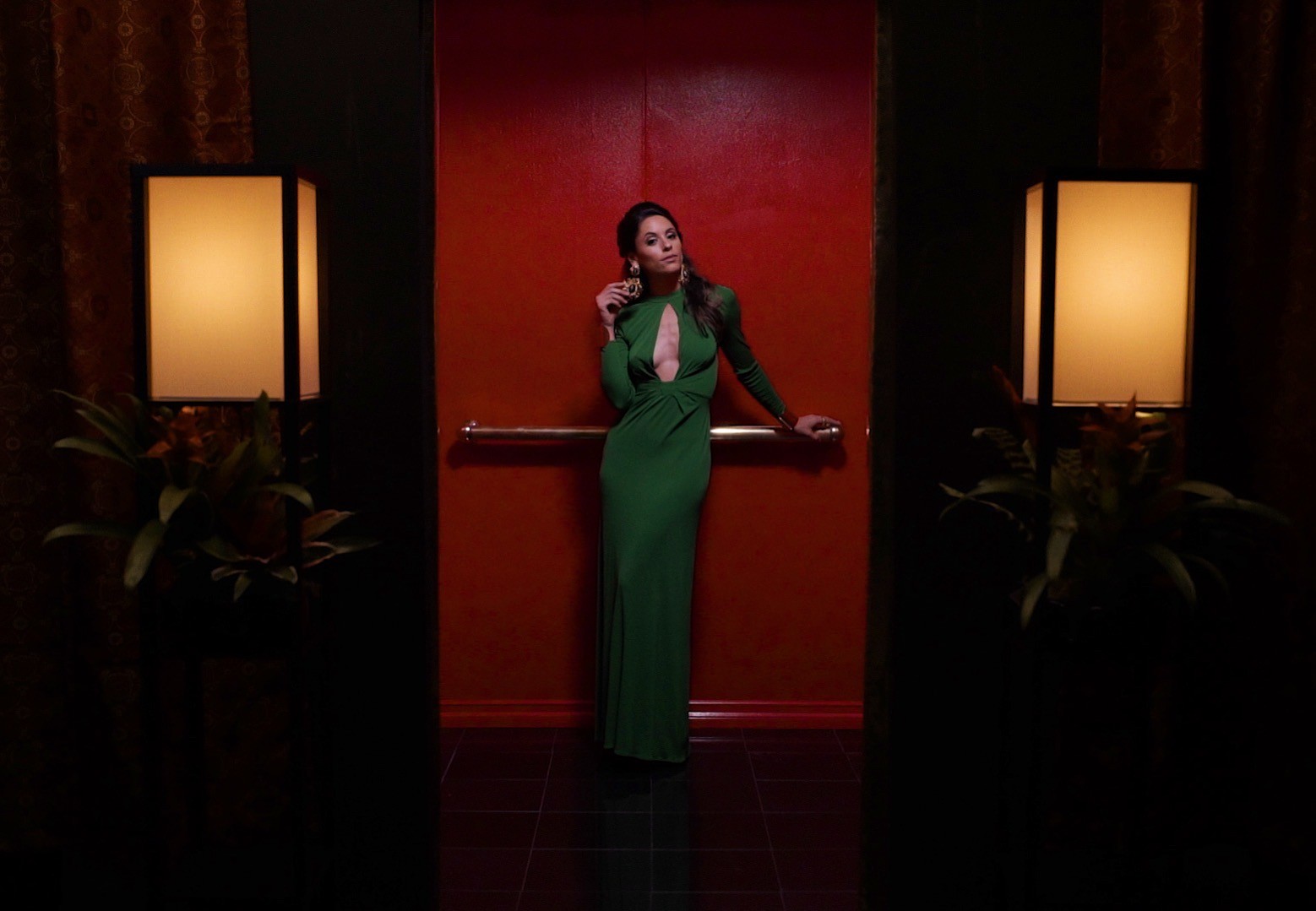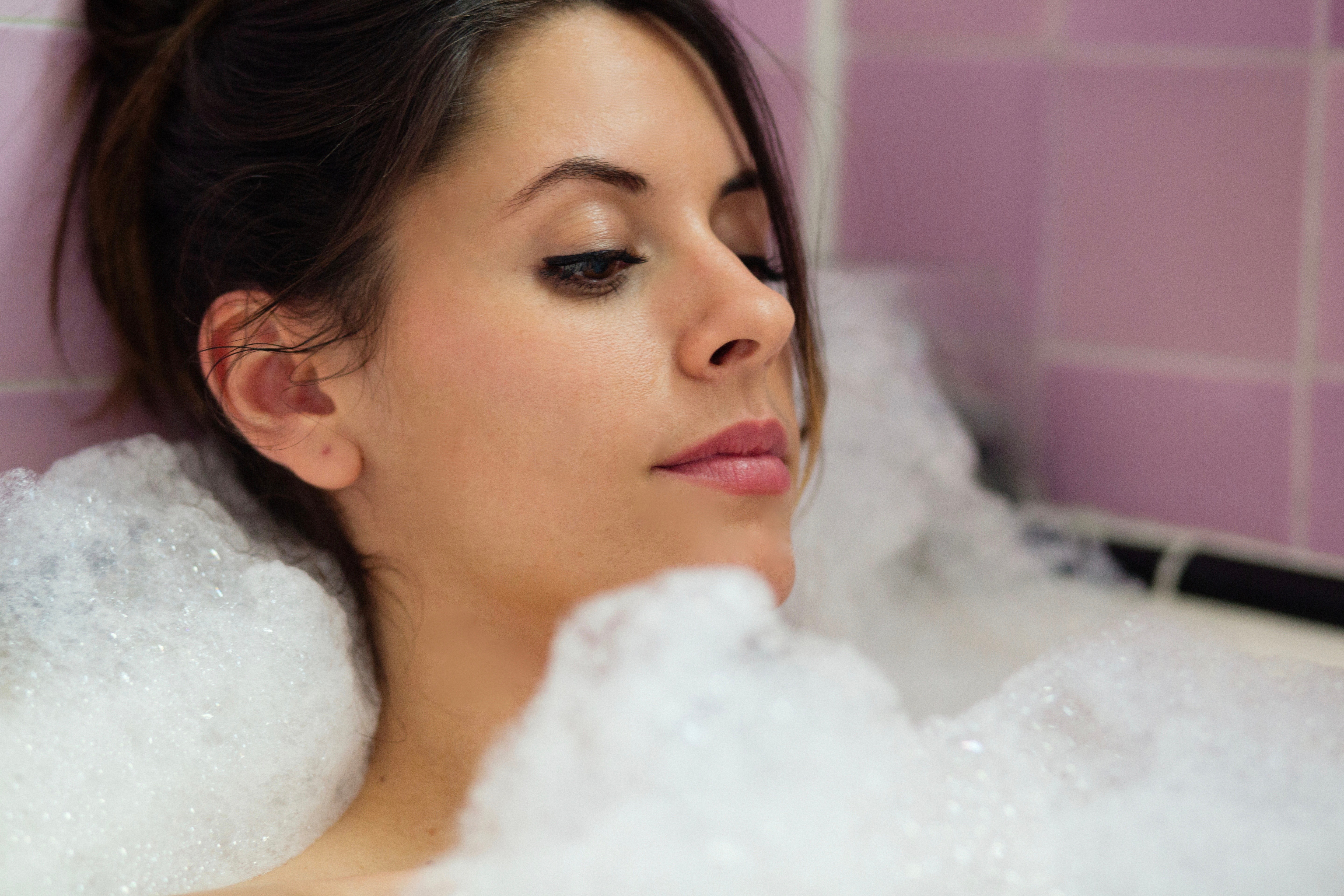 Image Credits
Se Oh
Amanda Gallant
Suggest a Story:
 VoyageLA is built on recommendations from the community; it's how we uncover hidden gems, so if you or someone you know deserves recognition please let us know 
here.