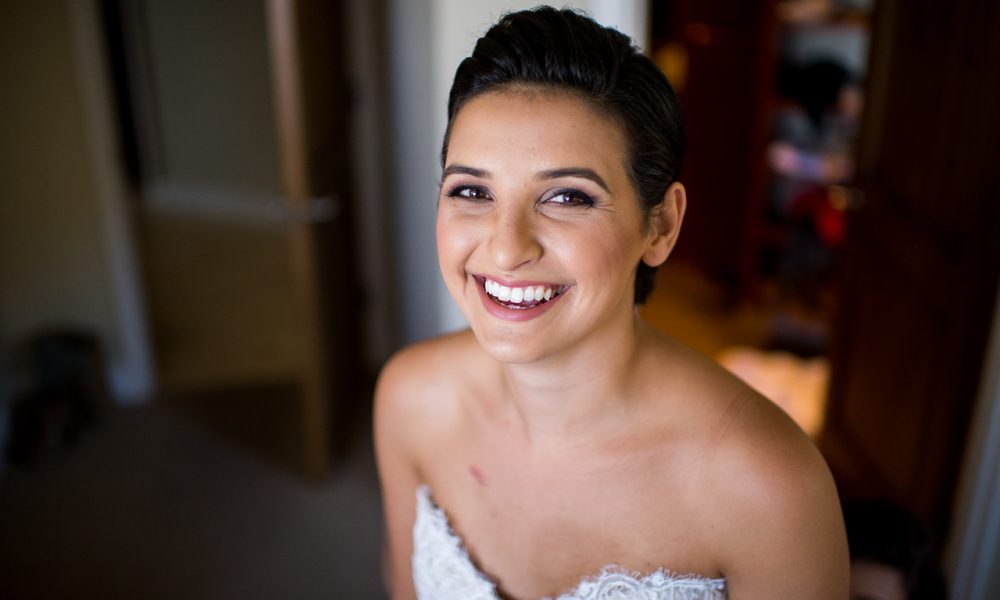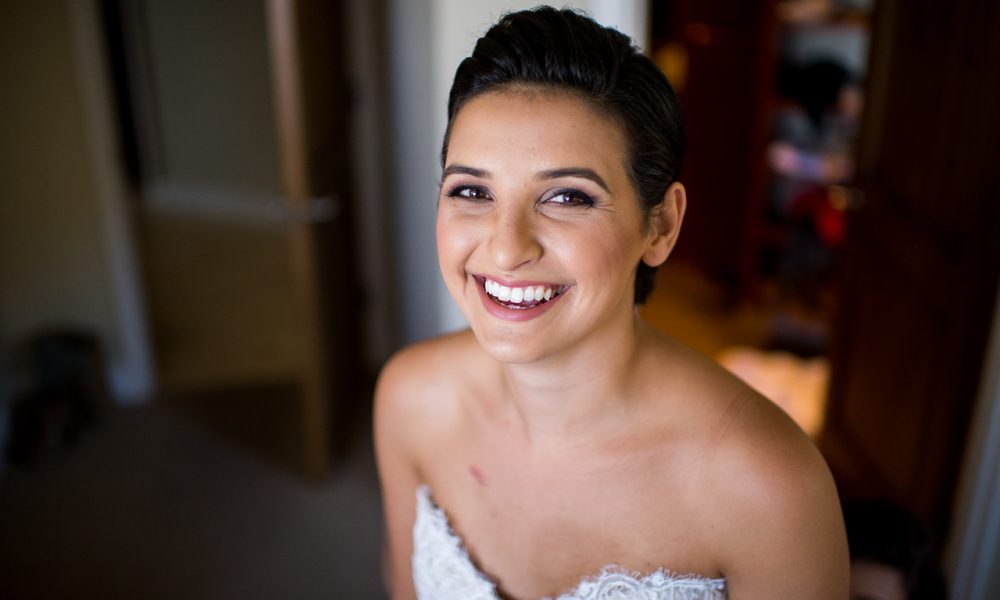 Today we'd like to introduce you to Layla Ali-Ahmad.
Thanks for sharing your story with us Layla. So, let's start at the beginning and we can move on from there.
I was born in LA and grew up in Orange County. My parents both immigrated to Southern California from Lebanon in the late 70s due to an ongoing war in the country. My twin sister and I were raised in a full household with my parents, grandmother and several aunts who lived with us while growing up.
My parents had full time careers as engineers, so much of our childhood was spent watching our grandmother cook traditional Lebanese meals at home. Those meals, then turned into packed lunches for my sister and me to take to school the next day. I guess that's when my love affair with food started…. although I didn't know it yet. When you're young, it's important to fit in. In middle school, when your PB&J comes on pita bread, your classmates don't shy away from pointing out the obvious. But in the comfort of our home and safe place, our food was our connection to our heritage.
Growing up, we were always being exposed to new cultures and cuisines through travel. Every other summer, my family would travel to Beirut, and we'd always stop for a week somewhere along the way: Turkey, Italy, France, Spain, Greece. The memories that stand out from those trips have always been related to food for me: fresh crepes with Nutella and bananas in Paris, Doner kebab outside the Grand Bazaar in Istanbul, tissue-paper-thin jamon and sangria in Sevilla, and plates upon plates of mezze and fresh saj with zatar on the side of the road in Beirut.
After graduating high school, I moved to San Luis Obispo, CA to study Civil Engineering at Cal Poly. I picked engineering because it was familiar and safe. When you're raised by immigrants, you tend to have 3 main career paths to choose from: Engineer, Doctor, Lawyer. Not that I was forced into anything, it's just all I knew. So, I went with what I knew. I spent the next five years earning my degree…but there was always that little voice in the back of my head saying "this isn't you."
While living on the central coast, my love affair with food continued. Every club meeting served Santa Maria style tri-tip. Our go to morning hangover cure was a giant bread bowl of clam chowder from Splash Café. Every time a visitor was in town, we'd head straight to firestone for their infamous BBQ, or Jocko's for a massive spencer steak. I continued to travel with my family, and during my 4th year, I had the opportunity to study abroad in Paris and continue my travels around Europe.
I graduated in 2010, at the peak of the recession, without many options. I moved to Long Beach and ended up taking an entry level job at a large consulting firm in DTLA, where I'd stay for the next 3 years. I had a 2-hour commute, and dreaded waking up every morning to go to a job I didn't like. I knew I had to leave. I just didn't know where to go.
Most of my down time was spent researching places to eat, planning trips to get out of town and searching for jobs in the culinary industry I felt like I qualified for. I eventually landed at Wine Exchange in Santa Ana, CA, where I sold wholesale Bordeaux wine to restaurants and wine bars in the LA/OC area. I felt a large sense of relief and a new-found energy.
Then, in May of 2014 (one week before my bachelorette), I was biking to a friend's house to watch the Long Beach Pride Parade. When I parked, and bent over to undo the kickstand, I hit my chest on the handlebar and was concerned when I felt a lump in my left breast. I decided to go to my bachelorette party in New Orleans and deal with it when I got back. Upon my return, my fiancé and I rushed to the courthouse to get married in order for me to have insurance. We figured we were only 3 months away from our actually wedding date, and we would just do it as a precaution in case something happened. The following Monday, at the age of 26, I was diagnosed with Stage III Breast Cancer. My husband and I postponed our wedding so I could undergo a year of treatment (chemo, surgery, radiation).
I went on leave from Wine Exchange during the course of treatment and was welcomed back with open arms when I returned. Unfortunately, I felt like my time there had run its course, and I needed to do something else.
Before our wedding, I entered back into the engineering industry as a consultant for the City of Los Angeles, Bureau of Engineering. I promised myself that it would be temporary, and that I would use my time at the city to really figure out what I wanted to do.
Then on our honeymoon, my husband and I decided to take a walking food tour in Edinburgh, Scotland. We only had one full day in the city, and we figured it would be the best way to get the full experience. In the span of 3 hours, we ate at 5 restaurants, learned about the history of the city, planned out where to eat for dinner, and figured out the best whiskey shop in town. From that moment on, I was ruined. I spent the rest of the night researching how to start my own tour in Long Beach.
I've always wanted to be part of the food world; I just didn't know how to go about it. I like to think that every step of my career has prepared me in some way for Beach City Food Tours. But I strongly believe life is too short to ignore the little voice in your head that reminds you to follow your passion.
We're always bombarded by how great it is to pursue your passion, etc. – but we've spoken with enough people to know that it's not always easy. Overall, would you say things have been easy for you?
The food tourism industry is steadily growing, but the concept is still very new to some people. The biggest challenge for me was convincing our tour partners to participate. I had mixed responses when approaching some of the businesses. They were skeptical because they were unsure of the concept and had never seen it before. It's a common misconception that we receive food for free from our tour partners in exchange for the food traffic generated by the tour. But I assured them that they'd be paid for everything. Beach City Food Tours is committed to fostering relationships with our partners and local community. We want them to succeed so we can succeed.
One of many reasons I love Long Beach has to do with the people. For as big as the city is, everyone is super supportive of local business. It really does feel like a large family.
So, let's switch gears a bit and go into the Beach City Food Tours story. Tell us more about the business.
Beach City Food Tours is a public and private culinary tour agency. We cater to locals and visitors who want an authentic local food experience. When guests take our Historic Downtown Long Beach Food Walking Tour, they have the chance to visit and sample 6 restaurants and specialty food stores in the span of three hours. Since our tour is historic as well, we spend roughly 25% of the tour talking about the history, culture and architecture of Downtown Long Beach, dating back to the 1900's. The majority of the tour is centered around our food. We delve into the stories of our unique tour partners: how they got their start, what inspired them to open their business, and how the food you're sampling made it to the plate.
It's our job to make sure our guests walk away happy, full and with more knowledge about Long Beach than they knew before the tour.
I'm most proud of my community. Although we may not have a particular cuisine that we call our own, we do have a strong sense of pride and love for the city and the people in it. There isn't a strong sense of competition within the food industry. Instead, you'll find everyone working together to make sure the city succeeds as a whole. For example, The Pie Bar sells ice cream from the Long Beach Creamery…. the Long Beach Creamery has a flavor that incorporates an entire key-lime pie from the Pie Bar…. Romeo Chocolates helped source the chocolate used for Recreational Coffee's chocolate ganache recipe…. Recreational Coffee buys grapefruit juice for their iced basil fruit from Rainbow Juices….and so on. I'm extremely proud to call myself a Long Beach local, and it's an honor to serve the city I love.
Has luck played a meaningful role in your life and business?
I would say I was lucky to have been diagnosed at such a young age. As weird as it sounds…. it's allowed me to have a whole new outlook on life, and without it…I may still be sitting behind a computer wondering "what if?'
I credit my grandmother (aka Tita) for developing my palette. So many afterschool days were spent watching my Tita rolling grape leaves, blending hummus in the food processor, toasting pita chips, sautéing garlic and onions and chopping parsley. Every step of the way, she would ask me to taste her food for "salt and lemon." Because of that, I'm very particular about seasoning.
I thank my family for always supporting my decisions, even though they may not always agree. Most importantly thank my husband for always sticking by my side, and putting his own dreams and goals in order for me to pursue mine…even though it's not always what he signed up for.
I've learned the most from my mentor (founder of Chicago Food Planet and Food Tour Pros), Shane Kost. Without him, I guarantee Beach City Food Tours would have taken a lot longer to get off the ground.
Pricing:
Tours start at $68 per person
Contact Info:
Website: www.beachcityfoodtours.com
Phone: 888-279-1392
Email: info@beachcityfoodtours.com
Instagram: @beachcityfood
Facebook: @beachcityfoodtours

Image Credit:
Sheri DiPietro Photography (Tour)
Jonathan Roberts BluePhoto (Personal)