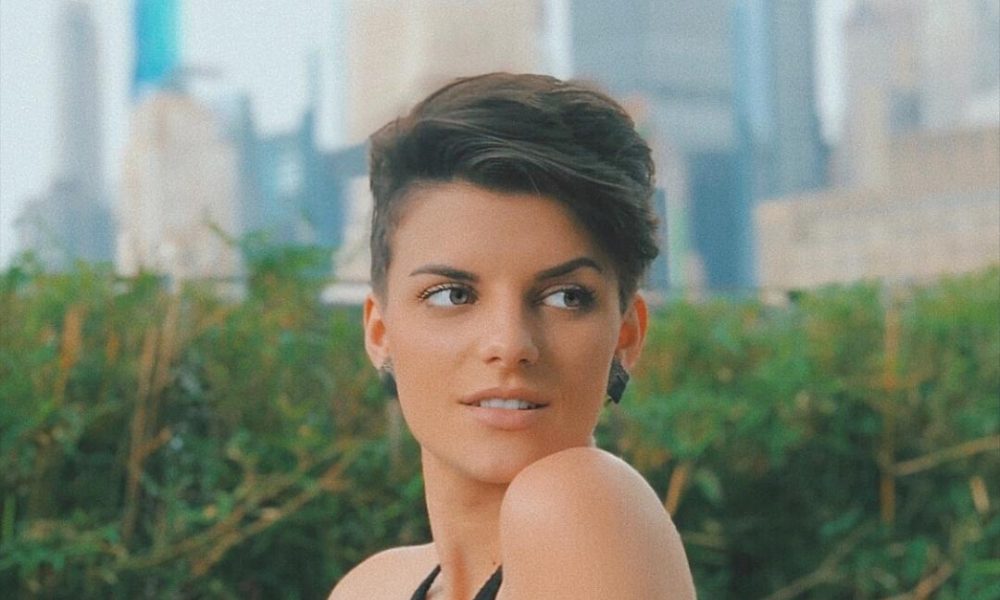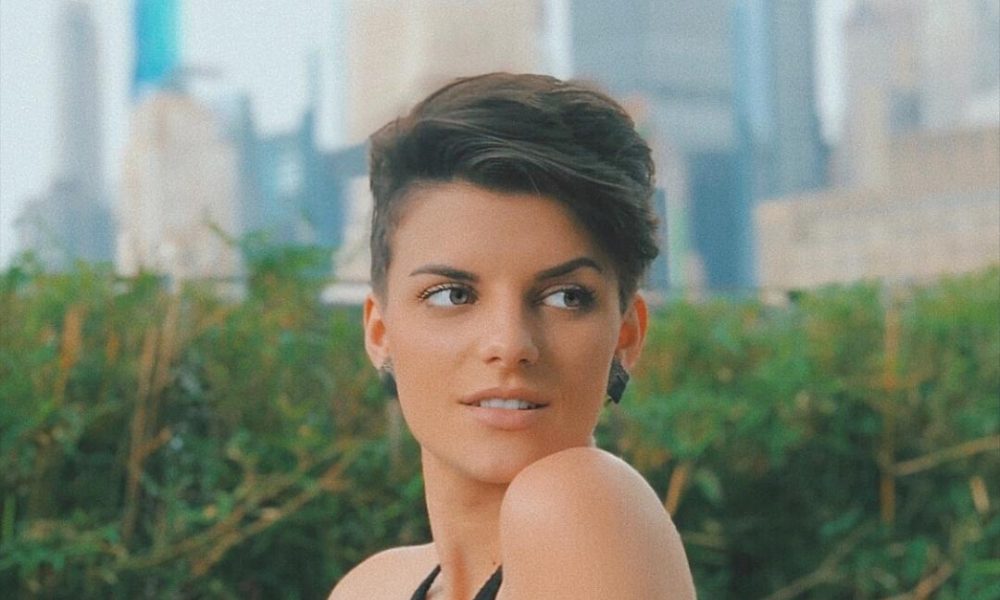 Today we'd like to introduce you to Lauren Tyler Scott.
Lauren Tyler, let's start with your story. We'd love to hear how you got started and how the journey has been so far.
I was a bit predestined for the music life. My paternal grandfather had five sons, all of whom were encouraged to learn a different instrument, and thus was groomed since boyhood to become his backing band. Fast forward a few decades, and you've got my dad challenging a seven-year-old me to belting contests in our living room. He, of course, could make quite a bit more noise than me, but that is one of my first memories of the "Aha! I'm a singer!" moment in my life.
I followed the typical "arts kid" regiment pretty closely throughout my school years- choirs, musicals, women's barbershop, a cappella; though you could say I was more introverted than your usual self-proclaimed performer. Growing up in Las Vegas, I resonated with the idea that I was the outsider of the in-crowd. I was involved, but more of an observer. When I was 15, I had what some would consider an unusually early curfew, so I stayed in and taught myself how to play guitar and piano through YouTube tutorials, and thus began my writing career.
It was then that I realized that singing could mean exponentially more to me when paired with my own words. So I hauled my instruments off to The University of Southern California, where I studied Choral Music and Jazz Vocal Performance; which served as the well-rounded background noise of my college career as I began my life as an artist in Los Angeles.
Acappella massively impacted my personality and choices as a musician. My collegiate group, The SoCal VoCals, provided me with a social home away from home, and I think most importantly, a strict routine of exploring my voice and working to combine my style with the technique of others. I didn't know at the time, but the people I met through school, and more specifically a cappella, would be invaluable pieces of my story. These were the people who connected me to my first out-of-school jobs, which in turn connected me to bigger jobs, lasting friendships, creative relationships, and even love.
Throughout college, I was writing and singing more regularly than probably anything else, so by the time I graduated I had created a large well of personal content, and began to represent myself as a songwriter, maybe even more so than as a singer. Admittedly though after college, as a result of working at a dusty cantina for three years, I found myself to be living the cyclic poor and apathetic artist lifestyle. The late nights and drinks on the job did provide me with some good content for my songs, but the biggest gift that local watering hole gave me was my breaking point.
By the time I was 24 I was fed up with landlords and traffic and managers and seedy regulars, and my inner voice was practically screaming "I GOTTA GET OUT OF HERE!" I wanted to travel. I wanted to be paid to sing. I wanted to stop working just to pay rent. I wanted to find a more creative scene. And miraculously, I manifested all of that. Almost immediately. Not perhaps in the way I expected, or even in a way I thought I wanted, but still, I got precisely what I asked for. And it turns out what I had asked for was a cruise ship contract.
Up to that point in my life, if someone said "cruise ship", notions of glamour or creative fulfillment did not float to my mind, but, it wasn't a cantina, and it wasn't in LA, and that was enough for me at the time. Plus, I was linked to this contract thanks to some of those invaluable a cappella friends I previously mentioned, and this contract was linked to a company I had wanted to work for years, known as For The Record Live. The FTR team meshed together with the soundtracks of famous movie directors, in this case, John Hughes, to create a theatrical concert experience.
Excitedly, I stepped into the shoes of a 1980s high schooler, more specifically, The Basket Case, which wasn't a far cry from my real day-to-day. I loved this role personally. It was my first real step outside of just singing and writing. Acting, even like a character deeply similar to me, was a new feat for me, and I think that challenge did wonders for me as a performer. So, I spent six months at sea rocking out and belting power ballads, and my personality as a performer forever changed.
I came back to LA, feeling oddly foreign to land and unsure of my next steps. While living at sea has its drawbacks and occasional feelings of purgatory, what it did offer was free food and rent, and a consistent job that I was both good at and enjoyed. It took me a moment to regain my momentum in the city. I knew I no longer had the mindset for the service industry, and once I was performing as consistently as I had been, I didn't want to stop. After a few unsure and unemployed months back home, on a lazy day in bed, I found what I was looking for. Mindlessly scrolling the explore page of Instagram, I came across a wonderfully intriguing post.
It was a search for the next great jazz singer, hosted by the infamously talented group, Postmodern Jukebox. Immediately I knew this is what I had asked for, and I knew I had a good chance of getting it. The only other times I remember feeling that way was when I got into my a cappella group and I when I booked the For The Record show. I was starting to see a pattern in my life: clear intentions of what I wanted got me what I wanted. It is definitely a concept that's easier said than done, but I was getting the hang of purposefully guiding my future, rather than just hanging on for dear life and seeing where I ended up.
I joined Postmodern Jukebox in the Fall of 2018 and further expanded my career, my relationships, and my capabilities as a musician. When surrounded by immense talent, one must simply arise to the occasion, and learn every new lesson they can. I have sung across the world. I've worked for some of the most highly esteemed companies and bands. I have marked myself bicoastal and journeyed from the LA music scene to that of NYC. And I am still at the very beginning of my road, only ready to do, and learn, and sing more.
Great, so let's dig a little deeper into the story – has it been an easy path overall and if not, what were the challenges you've had to overcome?
I feel blessed to be able to say my road has been a pretty smooth one thus far. I was enveloped in a musical family. I was not pushed into any specific field. When I began to explore my relationship to music, my family supported that. I was also raised poor, I worked four jobs at a time through college, and I've certainly had experiences in my past that could be viewed as negative, but for the most part, I've grown to think of struggle as a perspective more so than a set of circumstances. In fact, I've always believed that the biggest struggle I would face continuously in life would be myself. I'm very non-confrontational, a bit of an introvert and an observer, as I mentioned earlier, so the challenges I face in my field have to do with being able to step outside of myself for long enough to network and make connections.
I've never liked the idea of needing to sell myself to people. Although my friends would joke I am the occasional camera hog, in truth I don't always mind not being in the spotlight, which seems a bit ironic for a performer. I tend to write because it's cathartic, not because I'm trying to crank out hits. So, the music industry, in general, has always been a hard nut for me to crack. But the more I've gotten to know myself and the more authentically I write songs, the more I've found that there are all kinds of people out there who can relate to my stories, and thus there is always going to be a home for me in music, regardless of the degree of "success".
Rejection is hard. Not feeling ready is hard. Messing up publicly is hard. Uncertainty in yourself and your talent is hard. I once had a session where I played a producer a song that I considered my crown jewel. It was my most personal and relatable. It was the song where I felt I had first found my voice as a writer. And he straight up told me I needed to summarize it. I thought, "How do you summarize art? Or poetry? And why on Earth would you want me to? Who would be moved by summaries as opposed to experience?" It blew my mind, and his opinions of how my music should be formulated left me with some newfound self-doubt, but mainly I just knew he had to be wrong.
And believing in yourself when people who are "further along" in the business say you're wrong, is hard. But overcoming these bumps in the road have been invaluable to me as an artist. I'm constantly learning to trust myself, and now it's just fun to reflect on what has brought me to any given point in my life and realize, "Holy crap I wouldn't live here or know this person or have written this song, etc. if this specific chain of events hadn't occurred".
Please tell us more about your work.
As a singer-songwriter, I always hope to tell my stories in a way that makes people stop what they're doing and listen. No music is more powerful to me than that which grabs me by the ear and pulls me into its world for the entirety of the song. I found that writing my experiences with an air of poetry has allowed me to dive deeper into my emotions and meet myself with a new perspective, and that's exactly what I want my songs to do for others as well.
My goal is always to write the songs that a thousand other people can't write. I'm crazy about lyrical content, about how to turn a phrase, layers and underlying meanings. I think sometimes the most exciting part of a song is only realizing what it means the tenth time you've heard it, or realizing it has a totally different meaning to you than everyone else. I've always loved jazz and dissonance; basically, I'm drawn to the sounds that can make me feel on edge and deeply understood at the same time.
I've spent a lot of time dwelling in creative space, and defining what kind of singer and writer I am. My goal now is turning years worth of content into product. I am collaborating with different musicians and arrangers to record and bring my words and sounds to life.
Do you look back particularly fondly on any memories from childhood?
My favorite childhood memories are of playing music with my family (shocker). I remember my dad had a little in-home studio and I would sit and wait to join in on his recordings. The first song I remember him teaching me was "Careless Whisper". He and I still do a mean duet on that one.
Contact Info:
Suggest a story: VoyageLA is built on recommendations from the community; it's how we uncover hidden gems, so if you or someone you know deserves recognition please let us know here.