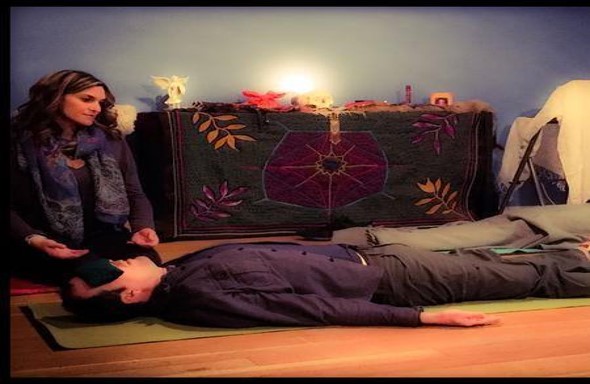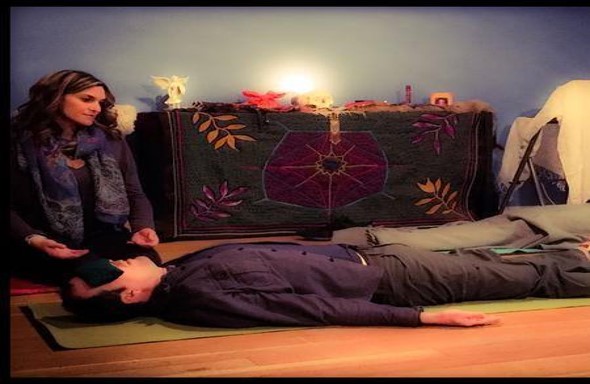 Today we'd like to introduce you to Lauren Tancredi.
Lauren, can you briefly walk us through your story – how you started and how you got to where you are today.
Some of my earliest childhood memories are of the confusion surrounding being here, on this earth, in this body, and of this mind. I couldn't understand how I took the form or more importantly why. Thus began the chatter, the questioning of self and more importantly of my purpose here. I always yearned for something more, even in my earliest days. Maybe it is the overthinking; overachieving Capricorn in me or maybe it is just preparing me for what the future holds.
I always wanted to be more, to do more and see more in each of my days. This left me with a feeling of emptiness, not enough-ness, yet it also drove me to seek, search and discover what else was possible, and I continued along this unpaved path that has brought me to where I am today. I believe many can relate  and know that it was not without a struggle, not without feeling like an outsider, a lone wolf, and as I moved into my early teenage years, I felt disconnected and fell into a deep depression.
My mind, this incredibly powerful machine, had led me into places that were unimaginable. Seeing the people in my family losing their minds to mental illness made me feel as though my future was inevitable and like my cousins, I would soon lose my marbles, my sanity or my life. I lived in this world of fear. The fear of the unknown that all of our destinies were laid out before us, our souls just along the ride for the journey.
Moving through institutions, medication, therapy, and counseling, I went through the motions of what society says would help make me "better." All the meanwhile I was just surviving, living in this numb body going through life without passion or purpose. There was still this void I felt deep in my being that I could only attempt to fill with the things of the world.
After years of being a roller coaster of emotions, I decided the only way out of this was out of my home. I packed up my things and moved to Florida for school. My medication still numbing me to the world just in a new form: marijuana, alcohol, ecstasy, cocaine, pain medications and sex. Whatever allowed me not to feel, to just exist, because "life was hard"?
Whatever I could do to keep this barricade around my heart, to protect me from being hurt or seen or being vulnerable- that would make me weak! Life gave me a swift kick in the ass with some challenges to my health and I was forced to slow down, and I started questioning my life again. This time there wasn't the feeling of a black hole; this time there was light.
I desired to be in my body, to regain my health and learn to navigate my mind and not just to survive but to deliberately create my life. This was when the magic began to unfold in my life. I began my yoga practice and when I found my first teacher a subtle shift happened within me. My soul slowly started to emit the light that had been dimmed for all these years, as my practice slowly evolved (and it still continues to this day) so did my life.
The light within me continues to shine yet strives to emit a brightness, not even I myself have yet to know. I had no idea where this path would lead me, yet I trusted my soul to lead. It has allowed me to melt down into nothingness for a new version of me to emerge. Over and over again. I have redesigned my life hundreds of times already, allowing various versions of me to emerge.
In this experience, I have learned that if I continue to hold onto my ego, resist the pain of loss, then my soul will struggle to write the story of my destiny. It is when I allow my heart to be open, although immobilizing and scary at times, I know and have experienced the magic of this life and I fall in love with myself.
The self, I alone, have chosen to create the one that I continue to rediscover over and over again. Where my dreams come to life again, and the possibilities are endless. It was through this process that I realized that all of my life, my experiences and my lessons had brought me here to learn that this is the purpose of my life- to free people of concern, the need for acceptance, to see the limitless possibilities that the future holds for them and to love unconditionally.
To choose love over fear as we move through our precious time here together. To share with people that we are the creators of our own destiny despite the hurt and struggles we may have experienced. To remind them that we are all held and supported in this world. That we are human AF, and all just doing the best we can.
Overall, has it been relatively smooth? If not, what were some of the struggles along the way?
As the designer of our own unique realities, doing that which no one has ever done, the road was not paved nor cleared for us. So, of course, there has been both highs and lows, rocks and debris along the way.
Continuing to show up for myself and lead from my heart has not been easy, learning how to trust has also been a journey in and of itself. Really the most difficult challenge has been dropping out of my head and into my heart. Which is something I continue to remind myself to this day. Deeply trusting that Iam "perfect, whole and complete" and everything happens in divine timing.
The lessons continue to unfold, now just a little harder and faster, I am grateful for the tools that I have at my disposal to navigate through those times that feel so dark that I am not sure how or if I can survive. I am thankful to my soul family for continuing to remind me of who I am and the gifts I bring to the world. Without them I would be stuck, stagnant and going through the motions without any of the emotion on this journey.
One Healing Breath – what should we know? What do you guys do best? What sets you apart from the competition?
One Healing Breath: It is our commitment to support the awakening of humanity one breath at a time. We specialize in breathwork facilitation, intuitive life coaching and business strategy, and the creation of conscious gatherings and events.
As an organization, we are most proud of allowing our hearts to guide us as we serve and support the community in which we live.
What makes us unique is that we celebrate each individual where they are and we support them in sharing their beautiful, one of a kind gifts with the world.
Impassioned by the power of conscious practices, Lauren surprised herself by falling in love with yoga in the early 2000s. Experiencing the impact that yoga created in her daily life, she began to deepen her practice and study the ancient philosophy. She completed her 200-hour yoga teacher training at Santa Monica Yoga and through a divine unfolding of life she discovered breathwork.
Inspired by the profound healing that occurred within individuals in this simple ceremonial practice, she began her facilitator training with The Breath Center in Los Angeles, CA. Since then, Lauren has gone on to hold space for thousands of individuals.
Lauren's passion is to contribute to the positive ripples of healing and growth within ourselves and throughout the community. It is time for us to glow in the dark together!
What is "success" or "successful" for you?
Success to me if being in flow, allowing for full presence in each breath and every waking moment. Loving and living life to its fullest, celebrating the breakdowns and breakthroughs all while simply being.
Leaning into and listening to the soul. Following the "Hell Yes" and declining the powerful NO's, while also exploring those moments that whisper with a childlike curiosity. And constantly asking the question of how can it get any better than this?
Pricing:
50% off first one on one breathwork
Contact Info:
Getting in touch: VoyageLA is built on recommendations from the community; it's how we uncover hidden gems, so if you know someone who deserves recognition please let us know here.