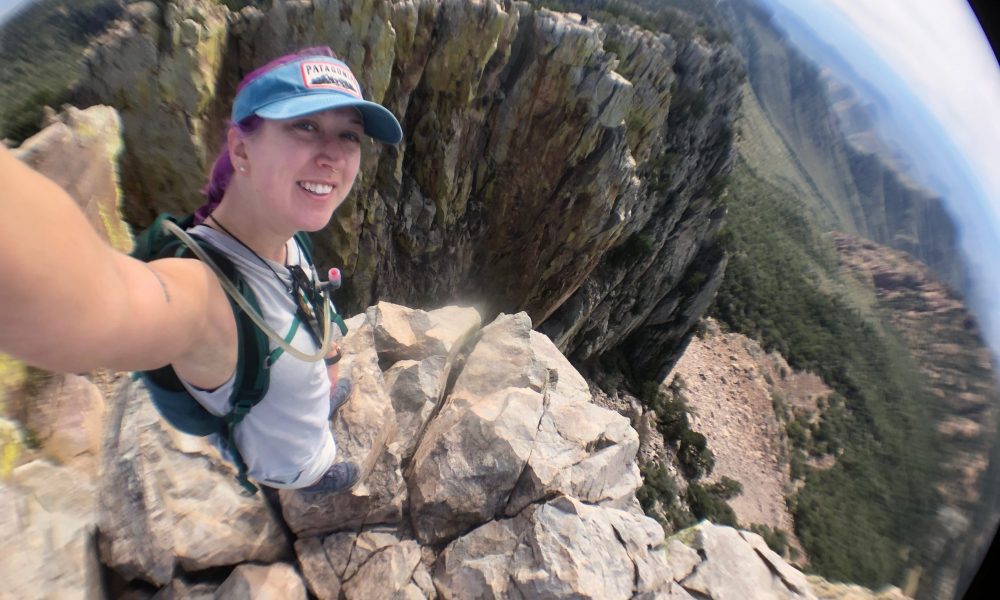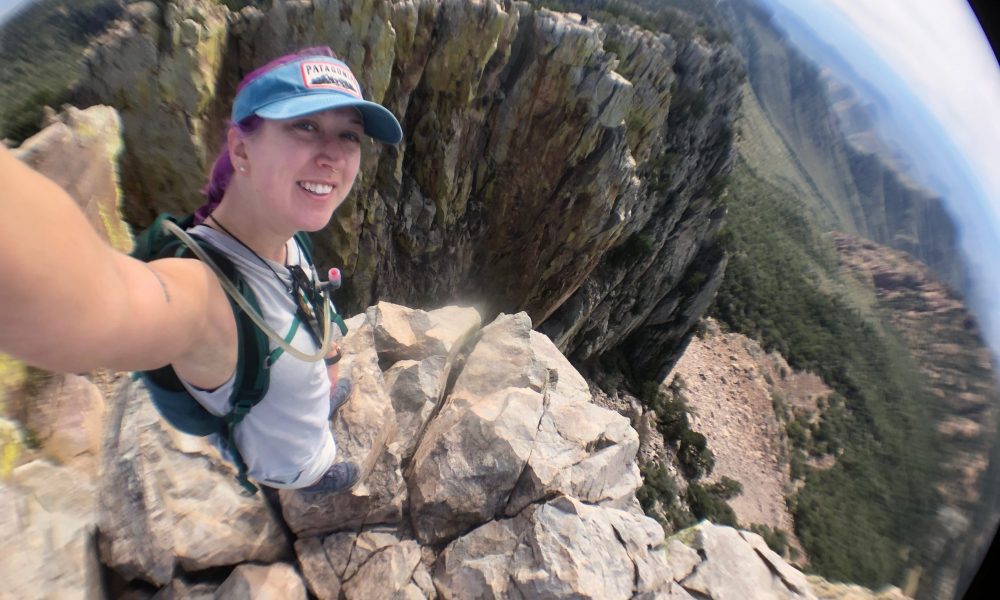 Today we'd like to introduce you to Lauren Sego.
Every artist has a unique story. Can you briefly walk us through yours?
Currently, I'm sitting in what my current client/host calls her "spooky room" out here in upstate New York. Looking away from my screen and instead at the aged room I'm in makes me wonder if my "unique story" has plateaued enough yet to splice a coming of age story from it. It hasn't felt like twenty-four hours ago I was at home with my boyfriend finishing up a late night of collaborating on another project. It doesn't feel like last week I was finishing up a sold-out tour with the massively successful band that is Rebelution on the west coast, trying to find my dirty socks somewhere on the tour bus. And it definitely doesn't feel like right now, under all these blankets, that I've settled in yet to the new project here in upstate New York with the firecracker artist that is Amanda Palmer. But it's okay — I'll feel settled into it tomorrow, the day before I leave and I go onto the next thing. Rinse/repeat.
There's a lot of steady evolution in my life and career. But I have to set aside my personal opinions of my success and my life to get a bit more logistical with this. I'm doing something I previously didn't even know existed, and that a lot of people don't realize exists, so I'm curious, too — how DID I end up in lighting design?
I have always suffered from the bug of "wanting to learn everything" and "doing too much." I grew up in a very unhealthy balance between my education and my hobbies, and that's no one's fault but my own. I took on everything presented to me with everything I had. I treated sleep as a reward in very short amounts of time. Hobbies were fun, but I also treated them like responsibilities. Where that left me was in a very unhealthy place. I spent my entire childhood and important years of growth running myself into the ground. And one day, I collapsed from overworking. Then it happened again, and then again once more. It took a couple more times for me to realize that doing everything isn't making me happy and is definitely not keeping me healthy or sane — so I stopped it all. And after much juggling, I switched my college major last minute to lighting design, a subject I studied only briefly in high school. I forced myself to pick one thing. And that was really important to me: one thing. I needed to learn how to focus.
Oh, shit — now I need to learn how to focus lights, too.
So now I show up to college, not knowing a damn thing about the major I applied for and got accepted to at CalArts. We can fast forward here; just imagine me screwing up (and constantly thinking "wow, did I f*** up bad here?")…a lot. I was holding my chin up best I could. And even though it was incredibly tough, I realized I was truly getting fulfilled from learning about live production. Both sides of my brain were being challenged. It was physically demanding and keeping me active. And there were a LOT of shows to be fulfilled. So there I was, finally engulfed in something, fully. Then one day, Arnold Serame (a man who needs no introduction) showed up at CalArts to talk to us about the industry. Fast forward a few months and I'm suddenly given my first professional gig, working at the Riot Games E-Sports Arena in Santa Monica, where they streamed League of Legends competitions between the North American pro teams. I was suddenly in this weird world of live gaming and live production, programming a lighting console, traveling between a studio in Santa Monica studio and stadiums in Berlin. Quite different from the astrophysicist-marine photographer-firefighter-broadway star I told myself I'd be when I was five.
Now I am primarily a touring lighting designer and programmer. I'm seeing the world for work via air travel sometimes up to 4-6 times a week, or via a tour bus that I live on for months at a time. I have toured and currently tour with bands I love (Janelle Monáe, Ingrid Michaelson, Tegan & Sara, Jidenna, and more) and help create their productions that travel all over the world. But don't be fooled — I'm still making mistakes and often finding myself in creative slumps. It is possible to understand and recognize success and still feel the immense lows, which is why I felt it important to go into heavier detail with my introduction — I don't find my story to be very "unique." It's become a recent goal of mine to validate other artists who feel the same rollercoaster of emotions I do in an attempt to create a giant support network.
Above all, I'm truly glad to be doing what I do alongside people I love.
Please tell us about your art.
My job is somewhere between professional button pusher and color picker depending on the day. But on my website, I "provide lighting design and programming support services for live entertainment." I'm now primarily designing and programming lighting for tours, which is where I wanted to end up when I found this industry. Depending on the gig, it could be extremely collaborative with the client and their creative team, or surprisingly isolating, working on your own terms to bring ideas to the client. So far in my career, I've had the opportunity to experience multiple points on the spectrum, but on average I spend most gigs collaborating with clients start to finish.
The timeline is more or less as follows: an artist is planning a tour, so their team gets started on sourcing a production team to provide their scenic design, lighting design, wardrobe, audio, etc. Some artists use their preferred designers and/or teams consecutively over the years, and some cycle through different ones. These positions can be sourced either through production/rental companies or freelance. I've been solely freelance since I started touring almost three years ago, and just recently incorporated my business.
Lighting and production design evolves every day between the announcement new shows, new music, new tech and new minds sharing creative space together. The resources we have seem endless. My goal is to always help create a world onstage that reflects the message of the artist and their show. It's very important to me that I do more than just listen to the music — I really, truly study the artist and who they are. We all have a different view of the world, and trying to creatively recreate and represent how they view the world onto the stage is the most fun and rewarding part of the process. That's the most exciting part about it all — bringing a world to life and inviting people all over the world to come live in it, even if for just an evening. Lighting and production are so much more than just making lights blink and wiggle.
As I said earlier, it's a whole-brained activity. It involves a lot of studying and hands-on application to become an experienced programmer (I program GrandMA2 consoles) and designer (I draft my productions with Vectorworks but the creative process mostly involves sticky notes and a lot, and I mean A LOT, of tea). I am learning something new every single day I do this job.
When people ask me about getting started, all I can say is to not be afraid to be creative. It will take a lot of time to get comfortable. Everyone can learn to push buttons after a while — it's the creative part that's hard. And you cannot let yourself be afraid.
What do you think is the biggest challenge facing artists today?
Internal battles — imposter syndrome, low confidence, etc. It is a universal challenge. I remember reading when I was a kid that "art never comes from happiness." I agreed and believed it then, but now I'm trying to unlearn that. I want to believe there are artists out there that can create from happiness.
In the most humble way, I am able to agree and admit that I am doing well for myself. I'm 24, started working in my industry before I graduated college, have a good reputation in my small-but-big industry, and I'm balancing my work/home life well. It's something I've worked really hard to achieve and quite literally nearly died for. I have a much different understanding of self-care now, and I'm getting better every day, but it still takes me a bit to realize things like sleep, exercise, and relaxation are important to my physical, mental and creative health.
I'm so lucky to have such amazingly creative people in my life that I get to support and have supported me back. I mean it — my fellow showfolk are incredible people. Because of the unfortunate upbringing I immersed myself in that I mentioned earlier, I am constantly battling the way I conditioned myself to think — am I good enough to stand alongside this talent? Am I deserving of my reputation? Have I really done the best I can do? Am I making myself proud?
I think the hardest question of all is: my artist is happy, the team is happy, and the audience is happy — why am I not happy?
It's really hard for a lot of people to know their worth. I know that not only because I'm in that boat, but a ton of my friends in the industry is in that boat with me. We have opened up that discussion on many occasions. I'm always hearing different reasons: "There are many younger people far more successful than me," or, "I think I get jobs because I'm available, not because I'm actually talented." You all are valid in your concerns because this is a very tough and demanding industry that throws us around a lot.
You are valid in your concerns.
You are valid in your concerns.
You are valid.
What's important is that we keep a support system up. I've made it a rule that when I start to slump, I compliment a friend (for their work or otherwise). Creating a positive conversation is an instant mood-lifter.
I give kudos to those who can take compliments, who feel proud, who acknowledge success humbly. I know it will take me time to hopefully grow out of this, but until then, I will keep working on being proud of myself and for others.
We are all incredible artists and we've got a lot of amazing work to do.
How or where can people see your work? How can people support your work?
The best way to see my work is to check out my website and follow my tour adventures on Instagram. I'm currently touring between Rebelution and Amanda Palmer. I'm an Instagram story fiend, but it's mostly me checking in at the gym, so choose your path wisely.
My design and programming services company, Little Lightning Strikes, is based out of here in Los Angeles, but I am elsewhere often because of it. (My other bed is any seat on a Delta flight).
Instagram: @gooddadjokes
Website: www.littlelightningstrikes.com
My Instagram name is gooddadjokes solely because baddadjokes was taken already.
My business name comes from my trail name. A PCT through-hiker gave me the trail name of Little Lightning because I'm a speedy hiker. When I'm not lighting shows, you'll find me hiking or climbing all over the southwest. Join me!
Supporting amazing musicians and artists that keep me active in doing what I love is in turn supporting me and my opportunities.
Contact Info:
Image Credit:
Mat Kearney's Crazytalk Tour 2018, photo: Caleb James; Rebelution's One Love headlining performance 2019, photo: Sam Deen Medina; Tegan & Sara's The Con X Tour 2017, photos (2): Pooneh Ghana; Lauren working at FOH on Ingrid Michaelson's Hell No Tour 2016; Janelle Monáe's Hulaween headlining performance 2018, photo: Keith A. Griner; Janelle Monáe's Dirty Computer Tour 2018, photos (2): Troya Brooks
Getting in touch: VoyageLA is built on recommendations from the community; it's how we uncover hidden gems, so if you know someone who deserves recognition please let us know here.