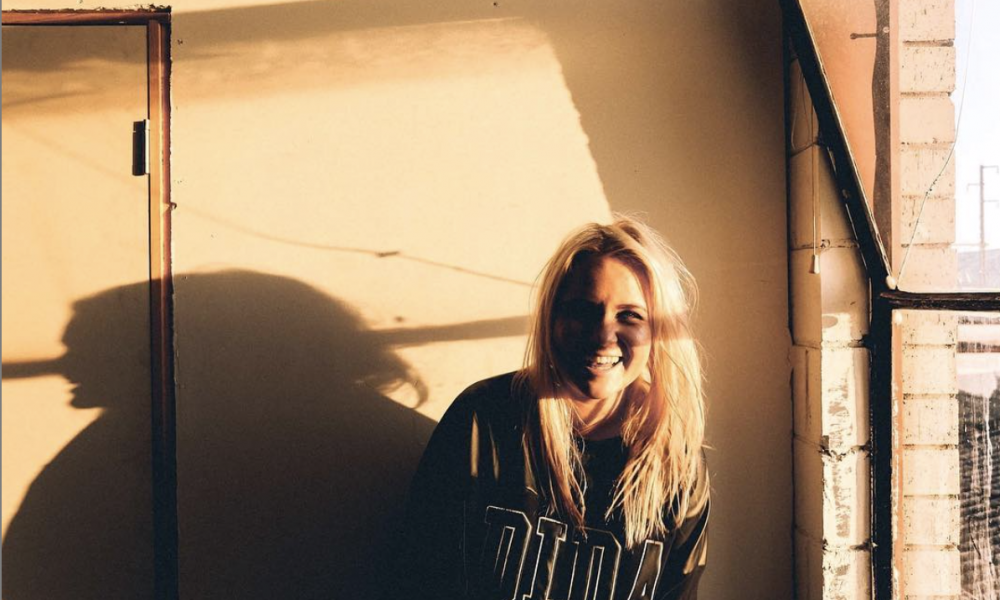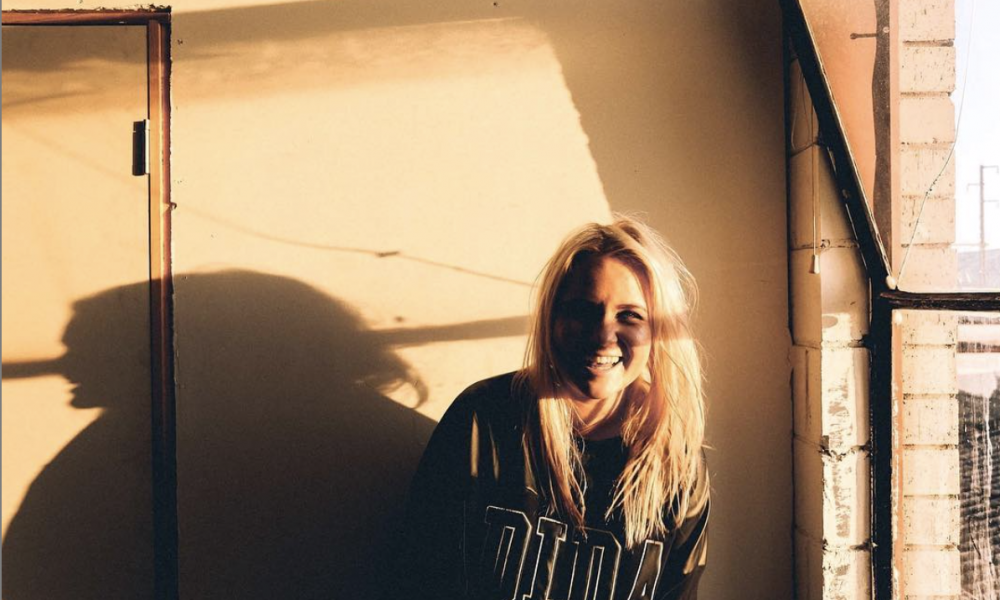 Today we'd like to introduce you to Lauren Mikkor.
Lauren, let's start with your story. We'd love to hear how you got started and how the journey has been so far.
I've always been in music for as long as I can remember, as a child I was only interested in music and theatre and performing, as a teenager, completely consumed by my favourite bands and my favourite artists, when I snuck into my first music festival at 15, I remember so vividly, looking up at the main stage, and promising myself I'd be working on that stage, working with those artists, creating my own path, creating my own artists. From there, there was no stopping.
My first job outside of high school at 17 was working for that exact same company, on that exact same stage in that exact place. I went on to work across a number of festivals, working on marketing campaigns, while simultaneously juggling a university degree, majoring in public relations and politics. At 20 I was offered a job as a publicist working at one of Australia's biggest electronic music agencies, which I excitedly agreed to, without having any previous experience as a publicist, no idea of the job description, no rules or guidebooks to go by… I blindly fumbled my way through learning how to create relationships, how to get what I needed, how to achieve whatever it was I was setting out to do.
I learnt to navigate an otherwise perceived complicated landscape, in my own way, and the combination of inexperience and naivety meant that I wasn't bound by any hesitations that a person who may understand the hierarchy's, the do's and the don'ts, may be bound by. My way of networking and navigating became almost second nature to me, and never once felt like a job. A few years on after working as a publicist, post working in festivals, and simultaneously writing for a US-electronic blog (EDM.com), until I had the fortunate encounter with Running Touch, that almost immediately laid out a vision that I knew would change both of our lives as we knew it.
In my true nature, I thought, if I can fake it until I make it as a publicist, I sure as shit can do it as a manager! Said artist, turned out to be the now, Running Touch, whom I've worked with since the inception of his project to now, five years later, selling out thousands of tickets around the world, sitting on multiple gold records, and ticking off so many moments that a a few years ago, seemed so distant. The story to my success is very much his also and while I work with a number of amazing artists, I must give the credit to him as the one who stuck by me from the start. We've been through every high and low together since that point, he's opened doors for me that would have been locked with ten deadlocks without him and has allowed me to follow my dreams just as much as I have helped him to follow his.
Great, so let's dig a little deeper into the story – has it been an easy path overall and if not, what were the challenges you've had to overcome?
While it hasn't always been a smooth road, it's been a pleasant one. I've been very lucky to have only surrounded myself with people that share my vision, that understands seriously hard work that understands the value of friendship and companionship in an otherwise volatile, cut-throat world. The struggles upon reflection have only ever led me to appreciate how much I've learned along the way.
All the time spent with no money and no resources, inevitably lead you to become more savvy and more resourceful. The times where relationships are tested, where energy is limited, where morale is low, only make you more conscious of the value of good relationships, the value of looking after yourself, and the reminder that no matter how dull things can seem, in our world, you can have the best day and the worst day of your life simultaneously, and that is a hell of a lot better than living a mediocre life.
I think a lot of challenges are only negative if you perceive them that way, the no's never felt like setbacks, they only ever felt like a reason to try harder, or work smarter or try a different route to get a 'yes.' It always became a matter of dusting myself off and repeatedly trying until the no's became yes's and people started taking me seriously. Which without sugarcoating, has taken me years and years of work. But eventually, the dots start to connect and people start to get it, a lesson in patience and persistence that I'm still from learning every day.
Please tell us more about your work. What do you do? What do you specialize in? What sets you apart from competition?
I run an artist management business, specializing in discovering and developing new talent, and nurturing the careers of musicians taking them from their infancy to as far as the universe will allow. My current clients include 4x gold record holder, artist/producer/songwriter – Running Touch, Triple J's unearthed high winner, 16-year-old George Alice, and the brand new Techno-art project 'Adult Art Club', all of which sit on completely different ends of the musical spectrum, allowing me to expand my horizons creatively and not create any competition between my clients.
A day in the life is often a 9 am start and 12 am finish, incredibly long workdays are just the norm. This business is not for the fainthearted, nor is it for people who value rest, relaxation, calm, quiet or sleep. It's fast-paced, chaotic, colourful, equal parts beautiful and harrowing, but that's the fun of it right?
My focus on building 'career artists' rather than artists based on hype alone, is one to note. As a bunch of kids, who started out in this industry, not knowing any better than just to do what it takes to 'make shit happen' really etches an ethos in people's minds, which I think has been one of our biggest accolades as a team.
Between my artists, myself and the teams of people around my artists, I think we all really pride ourselves on the incredible people we have accumulated over the past number of years. A forward-thinking, incredibly hardworking, like-minded team, all with the most kindhearted and genuine love for each other, their work and the people around them. In an industry like ours, finding 'your people' it's not as common or as easy as you'd like to think, and to wake up every day knowing that it's going to be a great day no matter what curveballs you're thrown, is a real blessing. I count my lucky stars on the daily.
Do you look back particularly fondly on any memories from childhood?
I have such vivid memories of driving in the car, listening to my dad's cassette tapes, and singing the words to every single Andrew Lloyd Webber musical that existed. All that time in the car was either taking me to dance practice, or choir rehearsals, or auditions, or drama practice… and when I wasn't doing something musical, myself and my family were spending what felt like every weekend down by the coast, exploring what felt like back then, every corner of the earth.
I lived in a rose-colored dream state for my entire childhood, finding magic in even the most mediocre of things and very much still live in the same state. In hindsight, the adventures, all the time spent travelling to follow my deep-rooted love for anything remotely musical or creative, and the drive pursue anything that was beyond the realms of what felt like a normal, or mediocre life haven't changed one little bit.
Contact Info:
Image Credit:
@ShevinD, @mushroomcreative
Suggest a story: VoyageLA is built on recommendations from the community; it's how we uncover hidden gems, so if you or someone you know deserves recognition please let us know here.