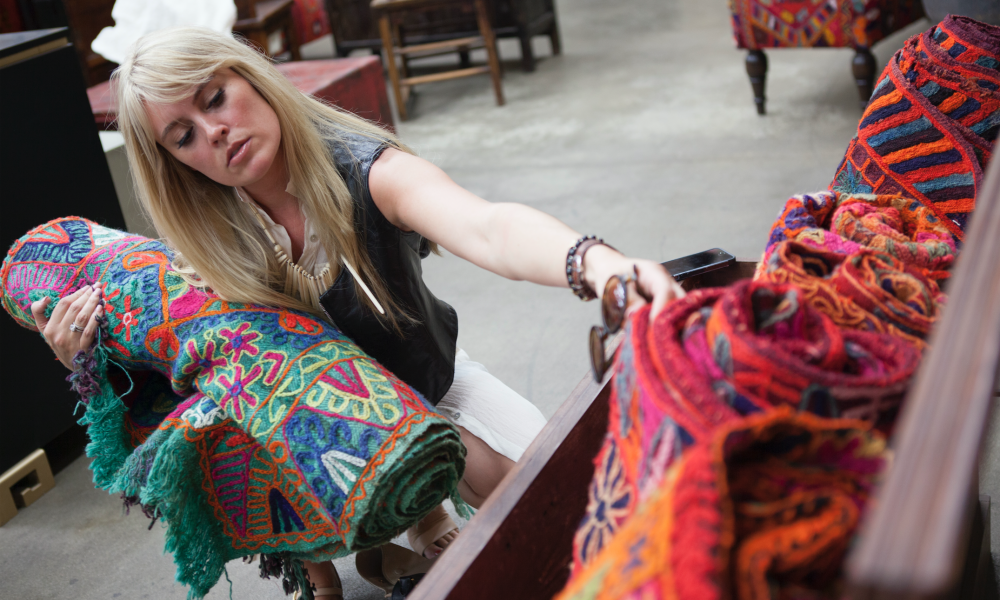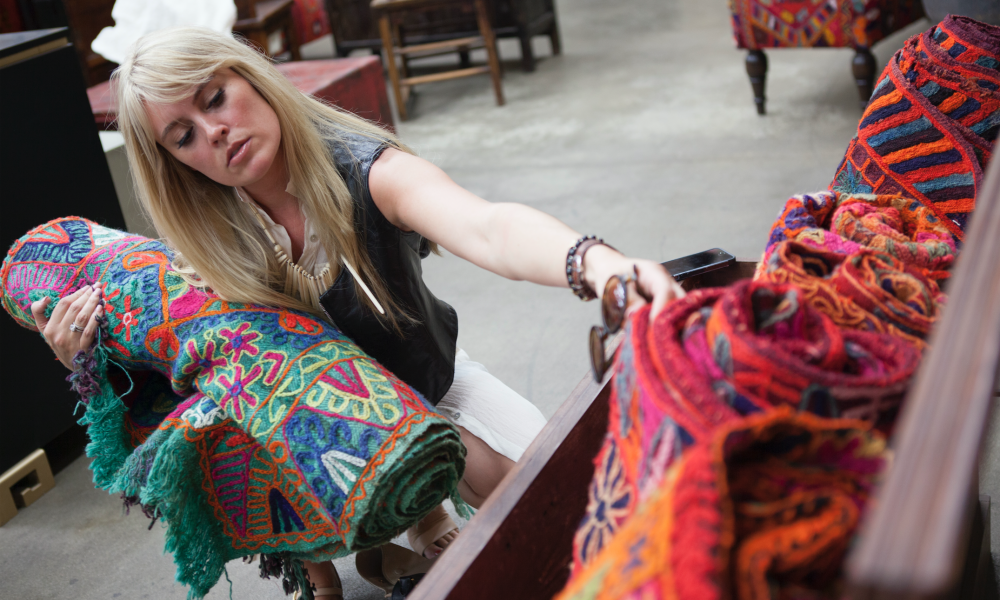 Today we'd like to introduce you to Lauren Martin-Moro.
Lauren, please share your story with us. How did you get to where you are today?
I've been working in the interior design industry for over 15 years. Daughter of an architect and interior designer, I was surrounded by style, scale and aesthetics from a very early age. A heightened sensitivity to people and environmental factors was engrained in me, helping me connect deeper with clients on all angles. My parents centered my childhood around experiencing and embracing nature, encouraging self-expression through various creative outlets. The culmination of the above played a distinct role in shaping my perception of the world, oneness with the larger global community, and integration all the senses into my work.
My practice involves developing thoughtfully composed minimal environments with diversely layered elements. Each project is an active collaboration with the client, built to suit their needs while telling a distinctive visual story. My passion for art history, travel, and period vintage mixed with European contemporary provides a unique foundation for creating harmonious, artful, timeless spaces.
Has it been a smooth road?
The design industry is tough, no diggity, no doubt. Anyone who tells you it's been easy, is simply lying or hardly trying. I've been in the interior design field for over fifteen years, and I feel as if I'm just starting to emerge with my own voice. Each chapter in my career has come with its own set of triumphs and struggles.
A very (very) long time ago, I juggled a full schedule in design school while working full time as a design assistant. After college, I moved to NYC knowing one solitary soul. I worked 7 days a week for longer than I care to remember waitressing by night, so I could intern (i.e.: work for free) at a prestigious design firm. In a new city, without strong connections, and months after the 2008 crash, I hustled hard just to get my foot in the door. There I worked my way up over the next few years, later becoming one of their highest producing senior designers.
While the money was unbeatable for industry standards, I wanted more creative license, less politics. Over the next year, I networked my buns off and schmoozed every big time designer I had grown close with through my current job. Many lunches and a handful of interviews later, I was approached by partners of a boutique architecture firm through mutual friends. I began collaborating with them on a few projects. Shortly thereafter, they gave me a formal offer to be the Interior Design Director of the firm. I received four additional offers from various firms, each contract more appealing than the next. The learning curve, long hours and pay cut was the biggest gamble, but I trusted my instincts, and went with the architecture firm. This paid forward in many respects. I garnered the construction knowledge and experience I wanted most, worked within and helped lead an incredible, fast growing team, all which lead to one of my firm's highest service specialties today.
Oddly enough, my biggest yet most rewarding set of challenges still lay ahead. More recently, I relocated (back) to Los Angeles for my husband's new job, a newborn in tow. I'd been moon lighting my own private design projects in NY for years, but now was my chance to go solo. Living in a new place, learning the first time parenting ropes, and beginning my practice essentially from scratch was the hardest thing I've ever done. Slowly, I started designing a few friends' places. Little by little, the projects kept coming, getting bigger and better.
These days, I manage my growing studio, a family of four (we had another kiddo in between), and an average of 10-15 design projects at any given time. I've developed an incredible team of vendors, subcontractors and staff that make me proud of what we do every day. The struggle is most definitely real, yet incredibly rewarding at the same time. Nothing in this life worth having comes easily.
So, let's switch gears a bit and go into the L M Design Associates story. Tell us more about the business.
We want to help people live better.
We approach our clients and environments with a wellness centered mindset. Working from the inside out, we pay respect and attention to all the senses, enabling us to create a more individualized narrative. We tailor each project specifically to enrich areas of our client's home life that are unbalanced, dysfunctional, or need style rehab. We consider ourselves part archaeologists, part anthropologists. We must first unearth a client's past, connect their history with their present, in order to design for their future.
Today we are dripping with over stimuli, work, daily stressors and the ever illusive notion of balance. The social media 'fascade' has a strong undercurrent, creating a demand for personal safe zones. We specialize in discovering and creating these. We preserve our clients' wellbeing by making their habitats restful, comfortable and functional, so they may unplug, enjoy and be the best version of themselves.
What sets us apart from the pack is our long standing interpersonal relationships. Not only with our clients who return to us over the years, but with our vendors, architects, contractors and subs. A team is only as successful as the sum of its individual parts. Each person has equal significance, executing their strengths, making for a smooth and super collaborative process. We want to work with good people. Reputable, reliable, creative people with good energy. When we find them, they become family. We work with them again, and again, and again.
We're madly passionate about what we do. As designers, we're not saving lives, but we are drastically improving the quality of a person's life. To work with people deeply enough to create their most intimate environments, bring balance and create a sanctuary for them, is pretty powerful.
How do you think the industry will change over the next decade?
Over the next 5-10 years, I see a shift in the interior design industry towards simplicity and minimalism, both in style and how the industry itself operates. Currently there are infinite furniture vendor options, discount design services, big box companies offering discounted products available with a few clicks. The design industry (generally speaking) has become one of instant gratification and quantity over quality. While it may appear the most client friendly approach, it causes clients a lot of undue stress, money and mistakes. If interior design was A+B=C, everyone could do it.
I believe in the coming years, a shift towards quality and craftsmanship will become key. There is a fast growing community of bespoke furniture lines offering custom pieces, with an eye geared towards quality of materials and process, with reasonable production time and pricing. I believe the masses will get tired of repeating the pieces that are recognizable at every friend's house they visit. Pinterest is a useful tool to narrow in your style visually, however gets tiring and repetitive quickly. Every person seeks individuality and expression in their own way. Interior design and furniture are a very personalized, tangible way to show a piece of yourself.
I also foresee smart design studios scaling back, rather than beefing up their staff. We Work is a perfect start up example. Keep your network vast, overhead low, profit margin high. It's a winning recipe every time. Check back with us in 5 years, and we'll let you know how it's panning out!
Contact Info:

Image Credit:
Corinne Cobabe
Getting in touch: VoyageLA is built on recommendations from the community; it's how we uncover hidden gems, so if you know someone who deserves recognition please let us know here.