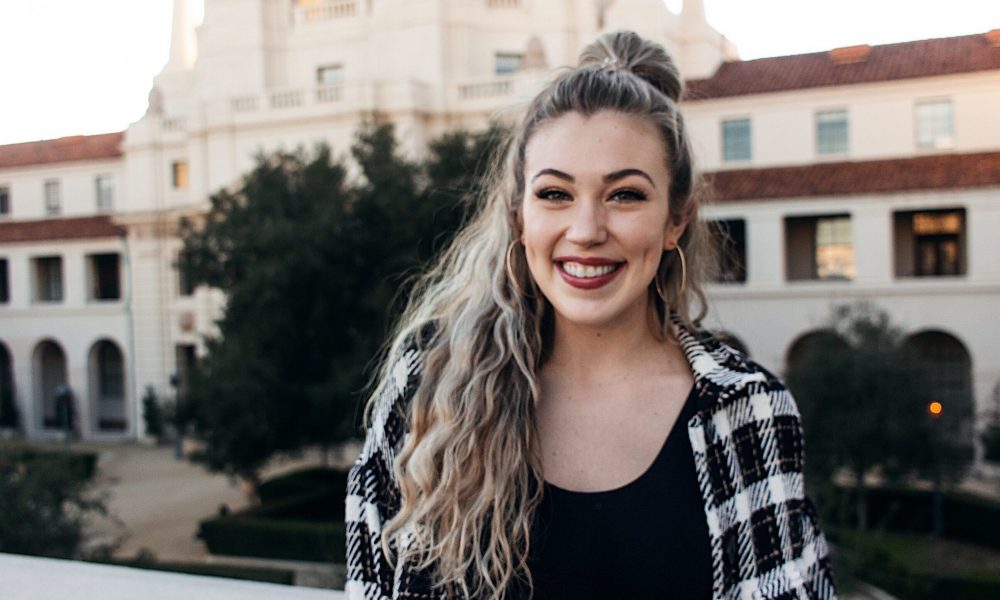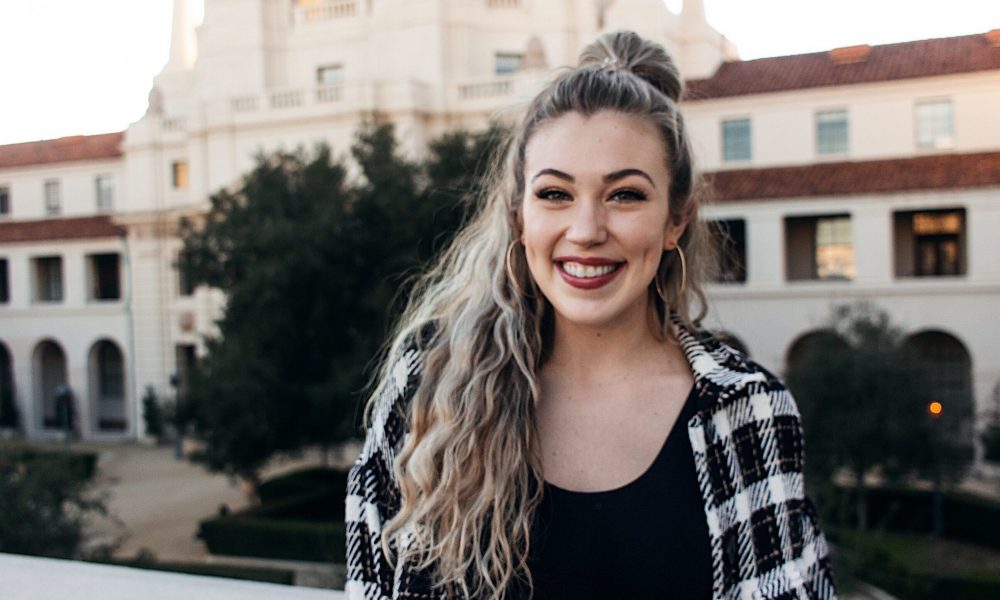 Today we'd like to introduce you to Lauren Garchow.
Thanks for sharing your story with us Lauren. So, let's start at the beginning and we can move on from there.
Right now, I'm your typical grad student – a bit overwhelmed, in deep student debt, and usually stressing that there aren't enough hours in the day. The end is in sight though – I'll be graduating from USC with my MSW (Master of Social Work) degree this May (woo!), and I couldn't be more excited.
Asking someone how they found their way to the social work field is usually a roundabout way of asking their life story. They're largely one in the same. At its core, social work is all about empathizing with others, and while the path is obviously different for everyone who chooses this field, the reasons we come in the first place are often inextricably tied to the deepest parts of ourselves.
Growing up, I was a shy, observant, and sensitive kid. I've always been a deep feeler, a deep thinker, and I've been acutely attuned to others' needs for as long as I can remember. As a child, I'd spend weekends volunteering at homeless shelters, taking dogs for walks at the humane society, and doing peer mentorship programs. As I grew into my young adult years, I started to learn how little I truly knew about the world. I began to recognize how injustice played out systemically, and I learned to put language to the privileges I observed in my life growing up. Attending a small evangelical Christian college, I was in the epicenter of seeing the detrimental effects of colonization, white supremacy, and patriarchy – among many other "isms." Being in this environment solidified my commitment to fighting with the disenfranchised and working with these groups to push for social justice, both in my personal and professional life.
If someone sees my social media accounts, they will notice that I also model, which I know can feel a bit unorthodox given my career path. Modeling is something that I was encouraged to pursue starting in high school. It does not come naturally to my personality type, but it has served as a continuous way to challenge my shy and overthinking/overly critical tendencies. Importantly, it is an opportunity to bring depth to an influential industry that has historically focused on superficiality. I am really grateful for the agency that I am signed with, Role Models Management, because of their emphasis on models' ability to be agents for social change. I think I struggle with feeling that these aspects of my life are paradoxical because of the societal assumption that women cannot engage in both their style and their intellect. But we can, and we do! I am inspired by the dozens of women in my life who are confident but humble, strong but vulnerable, self-respecting but self-improving.
Overall, has it been relatively smooth? If not, what were some of the struggles along the way?
I think I can speak on behalf of most social workers when I say that the road is rarely a straight path in this field. Imagine driving on a road in the mountains, running out of gas, stopping to hitchhike, meeting a friend along the way, feeling like you need a nap but knowing you need to keep driving, getting gas, running out of gas, almost falling off the road about twelve times, picking up a hitchhiker, your engine breaking down, needing an oil change, putting the oil change off for weeks, thinking you reached the destination only to find out that your map was wrong and continuing on your way. Anyway, the point is that each day is full of twists and turns. Sometimes you feel like your day is pure chaos. Sometimes like you're not succeeding. Sometimes you feel like you are. Sometimes you make a breakthrough with a client only to have them relapse. One step forward and six steps back. It's all a part of the job. The field of social work is so "human," and there's nothing more "human" than feeling like you don't always have it all together. To be honest, the stereotypes about being underpaid and undervalued, of burnout and broken systems, they're sometimes true. Some days are really hard. But some days, it all feels worth it. It fills your cup and encourages you to push forward.
On a personal level, I wouldn't have survived this field thus far had I not learned to have better self-care. I came to know what this really means after experiencing a debilitating back injury that resulted in chronic back for four years. Through my MSW program, I have grown tremendously in awareness of my own needs and in putting less pressure on myself. Being passionate and 100% invested in this work while maintaining boundaries and taking care of myself is a balancing act that I continue to grow in.
We'd love to hear more about your work and what you are currently focused on. What else should we know?
Social work is a largely misunderstood field by the general public. Brene Brown, who many people know as an inspirational speaker, researcher, and author is a social worker! Alan Gordon, the professor who created a pain psychology program that healed my back injury– a social worker! We are everywhere, not just "taking away people's kids" as many believe.
I have worked in schools helping kids with their social-emotional needs and improving school climates, spent summers laughing with the most charismatic kids while running a gang prevention program, come alongside survivors of human trafficking (who are some of the most resilient people I have ever met), and have enjoyed countless late-night heart-to-hearts with youth at a local homeless shelter. I founded and lead a social justice organization in undergrad, and I am now the co-chair of a student caucus focusing on criminal justice reform in grad school. The broadness of social work is one of my favorite parts of being in this field.
Social workers do see the worst of humanity…but I think that we get to see the best of it too. One of my co-workers at the youth homeless shelter has worked as a caretaker for these kids for ten years. The pay is minimal, and the burnout is high, yet she comes in every morning ready to cook them personalized meals and show up for whatever needs they have that day. Oh, and when she gets home, you can find her caring for sick animals that no one else would give a chance. These are the kind of people I encounter in the field that makes me completely amazed with the goodness of humanity.
We are thrown new problems every day and, in many cases, expected to wave a magic wand and solve them. And no matter how little resources we have, we try. My supervisors in the school social work field have shared stories about their first offices being in bathrooms. I am not saying we are heroes. Again, we operate in broken systems and are often put in ethically difficult positions. But what I see time and time again is authentic, real, and motivated people who care deeply for the world, and I am proud to be a part of a field that does something about the injustices around us.
What is "success" or "successful" for you?
Success to me comes from the connections I have built with the people I work with. It is the most gratifying feeling to know I played a small part in someone else's success, or even in their momentary happiness. There is power in people feeling heard and understood, especially if they have never felt that before. Echoing the ideas of Father Greg, founder and director of local non-profit Homeboy Industries, we all belong to one another. And we've forgotten that. Communities are marginalized and people are hurting.
I don't mean to sound idealistic though. It takes hard work, reflection, personal accountability, and humility for those with that have been historically valued by society/ privileged like me to do this work responsibly. Thus, success to me also means continual self-growth and motivating those with power in society to dismantle unjust systems.
If doing these things leads me to managing a non-profit, that's great. If it leads me do something else, that's great. As long as I am living an authentic life of integrity and giving my all into what I do, I will feel successful.
Contact Info:
Image Credit:
Adam Washington, Albert Halim, Tim J Royal, Elina Dmietrieva
Suggest a story: VoyageLA is built on recommendations from the community; it's how we uncover hidden gems, so if you or someone you know deserves recognition please let us know here.