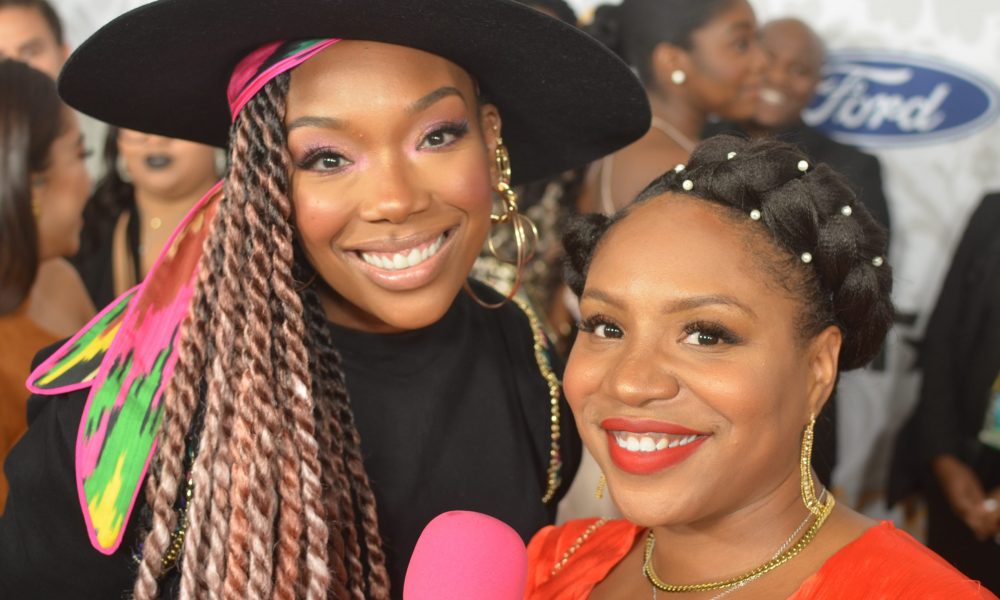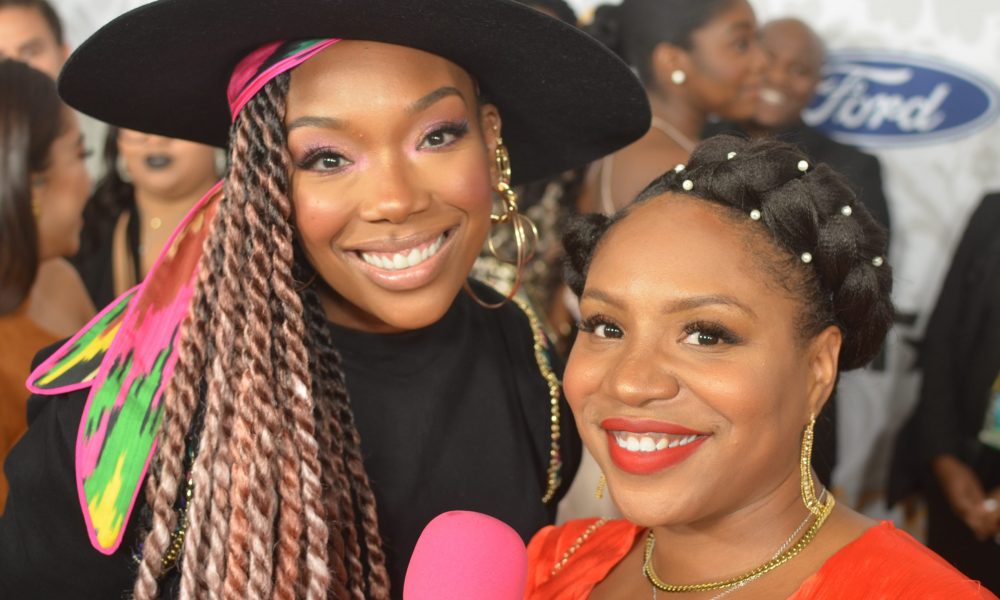 Today we'd like to introduce you to Lauren "Bobby Pen" Williams.
Lauren "Bobby Pen", can you briefly walk us through your story – how you started and how you got to where you are today.
I first took an interest in storytelling as a child. I remember being in love with creative writing when assigned in primary school. By the 5th grade, I began my school's first-ever student newsletter which led to my first article in-print by the local newspaper at 14 years old.
Journalism captured my attention thanks to my aunt Lena Williams, who is an author and New York Times reporter who covered style and sports for 31 years. She quoted a 7-year-old "Bobby Pen" in the making as telling her colleagues at The Times, "I love words!" I guess I proved that often, even back then, because I got in trouble in class for talking too much. (*laughing*)
Going to college was never an option for me. I always knew higher education was my next step, so when my PSAT results came back and listed "Magzine Writer" as a suggest field of study, I took it as a sign that all my years of studying Teen Vogue and collecting Lil' Bow Wow and B2K Word Up! Magazines had truly led. m to my destiny.
I applied to Temple University's Journalism program and was accepted into the Magazine Writing program, class of 2010. As a student, I picked up the pen almost immediately, accepting an internship with men's' magazine Avenue Report during my freshman year. Its founder was a Temple alumnae who graduated just the year before. In this role, I interviewed my first celebrities as a general assignments intern. Music producer Jazze Pha and R&B singer Avant were among my first "phoners," or interviews conducted over the phone.
This internship really helped set the tone for my overall career. I always had an affinity for music and performance art, so following my path to that world almost immediately truly felt like destiny. Hungry for more, I carried that passion to Temple University's only student-run weekly newspaper, Temple News, as an Arts & Entertainment Reporter earning $50 per story. Through this position, my multi-media curriculum at TU, and my internship as Multimedia Journalist at Al Día News– the leading bi-lingual publication in Philadelphia covering local news and stories that impacted the Latin community, I explored the city, met a variety of creatives forging their own unique paths and learned to feel comfortable reporting from start to finish alone.
Here's where life threw me my first curveball. I felt so confident upon graduation that I was prepared for my dream job in journalism. I had an above-average GPA. I had the experience. I had passion! Surely, I'll land a job right after graduation, right? I didn't. I got a lot of "no's." I made it through several rounds of interviews and writing tests for full-time employment and fellowship programs. The closer I was the more it hurt to hear "no," but I never let that stop me.
To push back on the industry and prove myself, I created my own award-winning Entertainment & Lifestyle website TheBobbyPen.com in 2010. In less than five years later, I was named DMV Top 30 Professionals under 30 from WKYS 93.9 and Titan Arts Awards Blogger of the Year 2015. By then I had established relationships, hosted red carpets and secured my own interviews with top names like Miguel, Don Lemon, Nick Cannon, Carmen Electra, Snoop Dogg, Diddy, Angela Bassett and more.
I must also admit, that I spent a lot of time (and resources) freelancing and even free work in photography and video production just to network and be exposed to the power players that have helped me to level up. (This is a "Major Key" because having references who could vouch for my work and character made all the difference.)
Today, I have hosted red carpets at the BET Awards, GRAMMYs, Nickelodeon Halo Awards, ESSENCE Fest, SXSW, Maxim Hot 100, Soul Train Awards, Black Girls Rock! and more. I have made more than 30 international television appearances on ABC 20/20, TMZ Live, TV One's NewsOne Now and BBC News. I have contributed to REVOLT TV, ESSENCE, theGrio, Bold TV and BET Her.
Overall, has it been relatively smooth? If not, what were some of the struggles along the way?
It has not been a smooth ride at all. (*laughs*) I have met all types of challenges from homelessness to loss, but I do feel like my steps have been ordered. I'm grateful for my faith and the great people who have invested in me over the years. My network– my tribe, has sent me opportunities, put me in positions to advance and even submitted my name for opportunities without my knowledge.
This is why doing the work is so important. People need to see you and hear you in order to feel you. People need to know what you do and know that you will do it with excellence and integrity.
One challenge I had to overcome was myself. I didn't always have a healthy self-esteem. It was hard for me to share my work online– let alone talk on-camera or on the radio, but I still decided to show up and grow into the person I was meant to be. People who meet me today find it hard to believe how nervous I am behind some of my most popular interviews. I'm shaking a lot of times even to this day, but I've learned to channel that energy differently. I had to learn to master myself.
Another setback was watching my mother slowly pass away. My mother was sick most of her life. Things got worse by the time I was a junior in undergrad. Her heart stopped the day before my 21st birthday. Only two months before graduation she had two amputations, but she still came to Philadelphia in a wheelchair to see me walk across the stage. That day was so weird for me, but I will always remember how happy she was to see me get that degree after she fought to be there to celebrate that achievement with me. I went back to D.C. that summer and took a year off from school to spend time with her. A year later, I enrolled in grad school at American University. I remember telling her she'd have to hold on another 18 months to see me earn my Master's degree. The week before classes began, I remember checking her into the hospital the day I went to campus to get my books and laptop. My mother died during my first semester, the week before finals to be exact. I took a week to process but pushed through to complete my final and ultimately the program.
I've also experienced homelessness. Remember me mentioning "free work" above? Well, that's how a lot of professionals in the industry end up with stories like this. While entertainment and media is a lot of fun, it doesn't always pay the best. Sometimes it doesn't pay (money) at all. Especially at the beginning of your career, you're spending a lot of time proving yourself. While formal education is a great asset, I've come to learn that nothing beats experience. Even in some of my darkest moments, I was never alone. I have couch-surfed and pad hopped a lot, but that was only possible through the relationships I was building through every assignment.
My advice, as early as possible, learn financial literacy. Learn how to manage your income, save, invest and maintain your personal credit. In fact, if you're a freelancer or run a small business, you can also build business credit. These are a few of the things I wish I better understood earlier in my career.
Sexism, ageism and even moments inappropriate sexual advances are also part of my story. Plenty of hurdles to overcome, but if it was easy everyone would do it right? Integrity above all else and things will work themselves out.
Please tell us about Bobby Pen Creative for REVOLT TV.
At this point in my career, I have established space for myself as a multimedia consultant, which has been a really cool transition.
As a blogger, I've contributed to networks and publications like The Shade Room, theGrio, The Source, The Washington Post, BET Her, Baller Alert, ESSENCE, Hello Beautiful, Hip Hop XD and more. In 2017, I launched Bobby Pen Creative, a full-service Marketing & Public Relations agency providing customized and impactful digital storytelling through brand development, writing services, graphic design, social media strategy and management, video and audio production and live events.
I've worked with clients big and small from independent artists and start-up companies to lifestyle brands like General Motors, Courvoisier, Lyft, Kia Motors, Warner Brothers Home Video, Polaris, Curls, and Minimo Skin Essentials.
Currently, I'm Contributing Writer for REVOLT TV. My editor, Isha Thorpe, is a great writer and an organized leader. I've been writing more long-form content which feels good. It takes me back to my roots. Today, media is consumed in sound bites, video clips, and headline scanning, but REVOLT's audience appreciates storytelling in a different way. I'm challenged to make my writing as colorful and vivid as possible on a wide range of subjects in Entertainment. I've found myself diving deeply into the influence of Latinx culture in Hip-Hop and learning Patois in an interview with a Dancehall sensation.
Actually, I have wanted to work for REVOLT since the beginning, so that makes this opportunity even sweeter. I recall attending a panel discussion with the network's former CEO in 2013– the year REVOLT Founder and Chairman Diddy launched. Or the time I flew out to Austin, Tx. to attend the REVOLT House activation at SXSW in 2015. Now, here we are! Wow. I'm grateful to Isha and the many other women who have made space for me in this industry.
If you had to go back in time and start over, would you have done anything differently?
My favorite piece of advice to the aspiring journalist– or anyone pursuing a creative passion, just begin! You never know where you'll end up if only you just begin.
My brand and business have truly evolved beyond my imagination. In 2010 I only wanted to write for an entertainment magazine. I had no intention of being in front of the camera. I didn't want fame or "clout." I didn't want to be nosey for the sake of being nosey. I just wanted to write about the people I admire and the art forms I appreciate.
In 10 years I've gone from an on-looker to an insider and it's truly been an incredible journey. If I had to do it again, perhaps I would've set a bigger end goal. But again I believe there is no such thing as a wrong turn. Everything always leads us to the exact place we're meant to be when we're supposed to be there as long as we stay the course and never give up. I also think, if I had set a huge goal up front I might've freaked out and let fear stop me from getting off the ground in the first place. I have really have enjoyed my process, which doesn't look or sound like anyone else's in the space right now. I can't wait to see what happens in the next 10 years.
Contact Info:
Suggest a story: VoyageLA is built on recommendations from the community; it's how we uncover hidden gems, so if you or someone you know deserves recognition please let us know here.