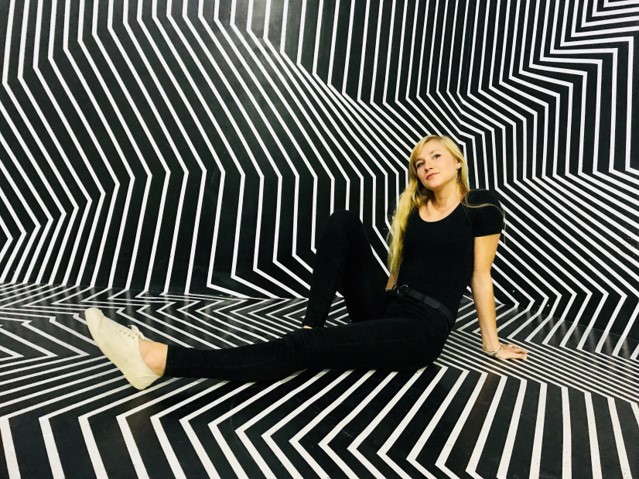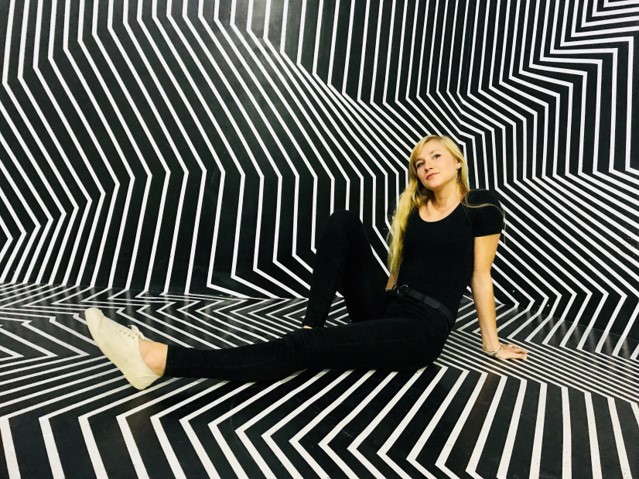 Today we'd like to introduce you to Laure Z.
So, before we jump into specific questions, why don't you give us some details about you and your story.
I basically started singing when I started to talk!! I already loved music and learning songs, and I actually have a few videos of me when I was three years old, already singing old French classics! At the age of five, I begged my mom for piano lessons, but no music school would accept me because of my young age, so she contacted the piano teacher she had when she was younger and he agreed to teach me. I studied piano with him for 12 years.
While in middle school and high school, I was part of every choir, musical theater shows, concerts…everything music related, I was IN. At that time, I also started taking classical voice lessons and writing my own songs. When I graduated high school, the choice was pretty obvious for me, I wanted to fully throw myself into music. I moved from my hometown Strasbourg to Paris, to attend the IMEP (Paris School of Music), where I studied jazz for three years.
In 2011, I auditioned for the world-renowned Berklee College of Music and got a scholarship to study there. It was an amazing place to learn and grow as a musician, to get out of my comfort zone and experiment other genres. I participated in all the projects I could, collaborated with amazing musicians, and took classes ranging from songwriting, arranging, to Brazilian music, or musical theater. I graduated Summa Cum Laude in Vocal Performance in 2014, and decided to go explore the other side of the country and made the big move to L.A. (enjoying a little road trip across country 😉 )
I've now been strolling around the city of stars for almost five years, and it's been quite a journey! I've had the chance to perform my original music in great venues such as The Mint, The Hotel Cafe, The House Of Blues or The Viper Room, and I've also been performing jazz shows with my band "Laure Z & West Coast Cool" all around the SoCal area.
Besides performing, writing, recording, and all that comes with being an independent artist, I'm also a vocal coach and piano instructor at the French Conservatory of Beverly Hills. I love to share my music knowledge with my students and it's really rewarding to see all my little proteges make progress and help them move forward in their musical journey. I've also been recording on other people's projects, notably for the great TV/film composer Jeff Russo, for film composer Ryan Franks, and lately, I collaborated with producer Haus Music, on his album "Amulet" where we co-wrote a song in French called "Rêves Ephémères". In 2018, I released my first EP "Girls Don't Wait", an eclectic record mixing jazz, folk, and backed up by a 25 piece orchestra. I am now collaborating with different producers around town working on different projects, and I am also working on my next release, which will be more of an intimate folk acoustic vibe.
Has it been a smooth road?
A SMOOTH ROAD???? Not at all ahaha. Being an independent artist is not easy. There's so much to do! Booking gigs, writing, recording, creating, practicing, networking, collaborating, emailing blogs, playlists curators, radios, keeping some social media presence, creating content, … I'm just literally saying all the things that come to my mind right now 😀 . Joke aside, as an indie artist, you can't just focus on the creative side, because there's no one else to do the business side for you. And to be honest, business has never been my forte…!!
It can be quite overwhelming. There were many times where I felt lost, and confused by the industry, where I didn't have inspiration, where I was questioning my whole purpose in this music world, but the love and passion for music is always stronger and brought me back up every time to just continue to do what I love, because in the end, that's what success is to me, being happy doing what you love. I think that artists, in general, are very sensitive people, and we all have doubts and question ourselves constantly. To my opinion, the important thing is to stay true to yourself, to believe in what you do, to work hard, throw yourself out there, and the good stuff will come along.
We'd love to hear more about your work and what you are currently focused on. What else should we know?
I am a very multi-faceted musician. I enjoy so many things in music and so many different genres, I don't want to be put in a box labeled "pop singer" or "jazz performer". I'm a little bit of a "touch it all", and I enjoy that. I like to blend styles, I like to write songs that don't follow a trend, but that are more… timeless. I also bring my French heritage in my writing, in the way I compose my melodies, and in the "rawness" of my lyrics. (Annnnnd there's my little French accent 🙂 ) I've often been told that my music was very unique, and it's the best compliment to me.
Lately, I was talking to my executive producer, and since I released an eclectic orchestral EP, followed by a French pop single, then a jazz EP that was released recently, he told me that these are "the many moods of Laure Z". And I actually quite enjoyed this way of putting it!!
If asked what I "specialize in", I would probably say jazz music, in the sense that, it is what I feel at home with. When I sing jazz standards, I don't need to think, it's extremely natural to me, and it just flows. But what I enjoy the most is to perform my own music live, to connect with people, to make them feel something with my music and to create this intimate ambiance with my audience. (I just have to stop acting like a stand-up comedian between my songs, I just speak too much hehe!!)
I've came a long way since I started to be a professional musician, and I'm proud of what I have accomplished these past few years. Making a living out of music is definitely a challenge, and it's one I overcame, so that's already a win for me, to be able to say that "I'm living off of my passion".
Is our city a good place to do what you do?
I think that Los Angeles is an amazing city for artists. There are so many talented people to meet and work with, all concentrated in the same area, there's always something to do, a show to go to, a conference on music business matters, or a music gear expo. It definitely is a city with endless opportunities and many things to explore and people to meet. But it's also a city that can be quite draining. It's really big, and if you're not properly surrounded by good people, you can quickly feel very lonely. I must admit that it's very hard for me to be far from my family, but I'm very lucky to have amazing people surrounding me and supporting me.
What I think should be improved about L.A, is the way certain music venues or music agencies treat their artists. Often times, they don't think that your work deserves remuneration, and they would tell you that they "help" you get exposure by letting you "use" their stage. It's very unfair and the problem is that there are so many musicians in this town, that if you say "no, my work is not free and all work deserves a pay", they have a list of hundreds of other performers who would do it for free. So I think that as artists, it's our mission to make these agencies or promoters understand that this is our job. There's a lot of work behind it, a lot of time and money spent, and that as much as we're lucky to do something we love, it's not always easy, and we still need to make a living somehow!
Anything coming up?
Yes! I have a single release on June 21st of an acoustic cover of an old American traditional folk song called "Wayfaring Stranger", that will be available on all streaming platforms and a music video will follow soon after!
And I also have an original song called "His Majesty" that will be released shortly after that, which is a song against ivory trade and to help the elephants cause, that was recorded and produced by Haus Music Productions.
Looking forward to share it with you all!
Thank you so much for the interview VoyageLa !! 
Contact Info:
Image Credit:
Patrick McEveety, Mehdi Matisse, Gabriel Lutz, Collin Keller
Getting in touch: VoyageLA is built on recommendations from the community; it's how we uncover hidden gems, so if you know someone who deserves recognition please let us know here.