Today we'd like to introduce you to Laura Auer. 
Laura, we appreciate you taking the time to share your story with us today. Where does your story begin?
Hi Los Angeles, I'm Laura and I'm a singer. Since my story has had so many twists and turns, I thought I would take this opportunity to tell Voyage LA how I've just recently arrived full circle at the vision I've had for my life since I was young, and what it took to bring me here.
I was born in West Chester, Pennsylvania to parents that sang lots of songs with me; everything from The Great American Songbook, Disney songs, and The Phantom of the Opera, to The Grateful Dead and Gloria Estefan. My Italian grandparents- Joe and Dottie Promiscuo, both had incredible operatic voices but never studied, and it was Pop Pop that said to me as a child with a big fat finger in my face and perfectly rolled Rs, "La-uuuu-rrraaa, YOU are A SINGER." He somehow just knew, even when I did not. Sadly, my wicked stage fright would not allow me to sing for him before he left this life, and so when it came time for his funeral I choked down my fears and mustered my way through "The Prayer" for everyone I ever knew, and realized then that he was right. I was a singer. That evening I told my mom that I wanted to be "the female Josh Groban" when I grew up.
However, my classical roots came from orchestra. I played the viola through the 11th grade, until I decided to get serious about singing and unknowingly entered the beginning of my life. After only a few months of voice lessons, my teacher began entering me into competitions and preparing me for conservatory study, and suddenly it was the day of my first college audition. I showed up wearing jeans. I looked around at nearly a hundred kids in suits and long skirts with black binders under their arms, and realized I might as well have just shown up naked. Clearly, I was the one not like the others, a feeling that would never leave me, and with practice I'd eventually learn to wield this feeling like a compass.
I was offered one of ten spots that day, so I majored in vocal performance. I did all the things that vocal performance students do, and learned that jeans are unacceptable vocal performance attire. But my feelings of belonging elsewhere persisted. When it came time to graduate, my classmates were all making plans to pursue a career in opera or Broadway, but I decided to join a rock band.
With a lucky start, a small indie label in Washington DC signed our first record, which was full of songs I wrote and it gave me my first shot. Rehearsing in a grungy garage with three boys I barely knew never felt so right. For the first time, I learned to sing without sheet music in front of me, with only energy between musicians in a room, and it felt like flying. We never performed the same way twice. Things were lining up perfectly and we were just starting to tour, when I went out with some new friends in my new city and nearly lost my life to a drunk driver.
I lost my voice and it took a long time for my wounds to heal, so the band naturally fell apart. I was completely heart broken and moved back home into a teeny hole-in-the-wall apartment in Philadelphia. It was just me, myself and lots of great material for some really painful songs, which manifested into "Chasing Down the Dream," my first solo album as Laura Promiscuo. I took Pop Pop's last name because I knew my voice came from him and it was music that brought me back to life. I'd eventually change my name after learning that the Italian church gave this name to my great grandfather, a child born out of wedlock before immigrating to the United States, but at the time, it was my way of accepting my path and the gifts that were given to me. But here I was, making music again and soaking in the success of my first CD release show. I had a 16-piece band and 300 faces to thank for coming out to support me. It was now or never, so I decided to follow my own album title and chase down my dream to sunny Los Angeles.
I bought and restored a vintage trailer that I took across the country to promote my music (which was as fun and dangerous and shower-less as it sounds). I don't really know what I was expecting without having a real plan, but I ended up living in that trailer for what turned out to be another trying year, as I came to realize that my "singer-songwriter" songs from that first album weren't taking me where I wanted to go. My voice was bigger than the songs I was writing, and my producer Tim Sonnefeld, knew it.
Tim and I worked on new music whenever possible over the next few years. By 2018, we had a solid set of new songs. I was experimenting with pop and world-beat influences, and even co wrote an original new musical. I recorded songs for TV shows, top-lined for music producers, attended the Grammys and performed live around Hollywood whenever I could. I was grateful to be living life as an artist, but my voice was still no closer to finding its home here in trendy LA than in soulful Philadelphia or indie DC, when the whole world completely shut down.
I didn't know what to write or what to sing or what to do in the first year of the pandemic so I became quiet, until one day I heard an actual voice in the silence of my mind. It said, and I quote,
"Become who you've always been."
I thought, okay I'll go back to the beginning. I searched for voice lessons and found Maestra Capucine Chiaudani, a voice teacher in Italy who was teaching on zoom and since it was 2021, this was normal now. She called it "bel canto" teaching style. She introduced me to Maria Callas and Puccini and Verdi, music I had long forgotten. It was like I was becoming reacquainted with my ancestors. She nicknamed me "Ferrari" because I learned so fast, but the music seemed to be there already, just waiting in my throat. I trained with her the rest of the pandemic as she brought me back to life for the second time, but this time something was different. I had all the experiences that brought my voice here and now. The rock band, the singer songwriter album, the musical, the experimenting and discovering, the aching for a dream. All of these experiences left an imprint on my voice and now it flew out of me, inspired and free. I didn't sound like an opera singer, because that was not my path. I wore jeans. I did things my way. I have a story.
And for the first time in my life, I finally started to sound like me.
So as my journey comes full circle to what feels like my true beginning, I will be recording a collection of my favorite songs, new and old, classical and otherwise, not written by me but in my own style, released in a four-part album series, beginning with "Spring" on April 22, 2022. These songs are arranged in collaboration with incredible musicians that I've connected with online during the pandemic from all corners of the world, and will be available on Spotify, Apple Music, YouTube and all streaming services.
And without realizing but to no surprise, Josh Groban and I now have a lot of repertoire in common 🙂
Would you say it's been a smooth road, and if not, what are some of the biggest challenges you've faced along the way?
I believe as creatives; we feel all kinds of pressures to "make it" by a certain age. Mine was 25. Pressures can come from every direction; maybe from family because they want us to be taken care of, pressures from both peers in our industry as we witness their success stories and peers who aren't in our industry who have families and houses and seem to have it all figured out… and then of course pressures from within ourselves, because we are just boiling with ambition and potential and for whatever reason, it just hasn't been our turn yet. 
Somehow, I found a way to get on the other side of that mountain (or should I say dark hole), which was very helpful, because when all that noise goes away, you realize that time doesn't matter. What other people are doing doesn't matter. The wrinkles that start to show in your smile don't matter. You are here for a purpose, and as long as you listen to your heart and keep aligning yourself with that purpose, then you are doing it. And that's all that matters. 
Alright, so let's switch gears a bit and talk business. What should we know about your work?
As I return back to my classical roots for the next album series, I hope to bring a unique modern appeal to this beautiful, but traditional vocal repertoire. 
For classical music lovers, I offer a new voice to your favorite music. And to pop music lovers looking to enjoy the fine arts in small doses, I offer a gateway to the classical world with a carefully chosen selection of emotionally moving arias, art songs, and standards. 
The artists that have owned this "crossover" arena are names like Andrea Bocceli, Josh Groban, Sarah Brightman, and even Sting! But not many have since, and I believe it's time for a new voice on these stages. 
Let's talk about our city – what do you love? What do you not love?
I absolutely love that you can walk up to nearly anyone on the street or in a coffee shop and ask them to either collaborate on a project or ask them for advice. Everyone is here to network, at all stages of their career, and in all facets of their career. The most successful people I have met still try to take an active interest in helping young people get started, and I hope this magical cyclical ecosystem never changes. You really can achieve your dreams here. 
On the downside, where are all the pianos? On the east coast, you'll find live music in nearly every bar, every night of the week. Here, it's very difficult to find live music in bars and restaurants, and local musicians can't make a living wage on gigs. But there are arguably more musicians here than ever! So many talented people that want to entertain you and share their gifts! So, to every restaurant, every bar: Please consider bringing live music to your patrons! Keep music alive! We want to play! 
Contact Info: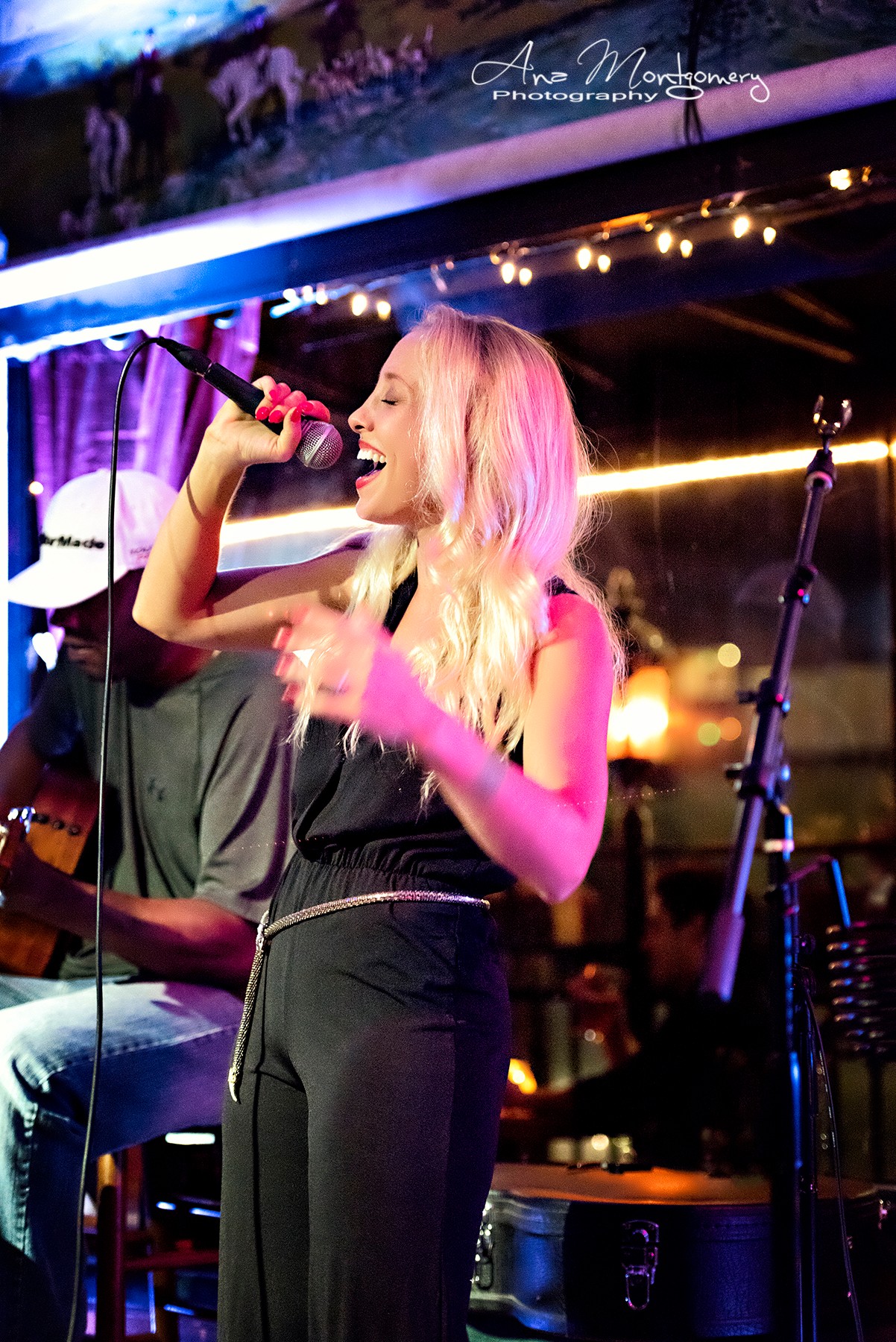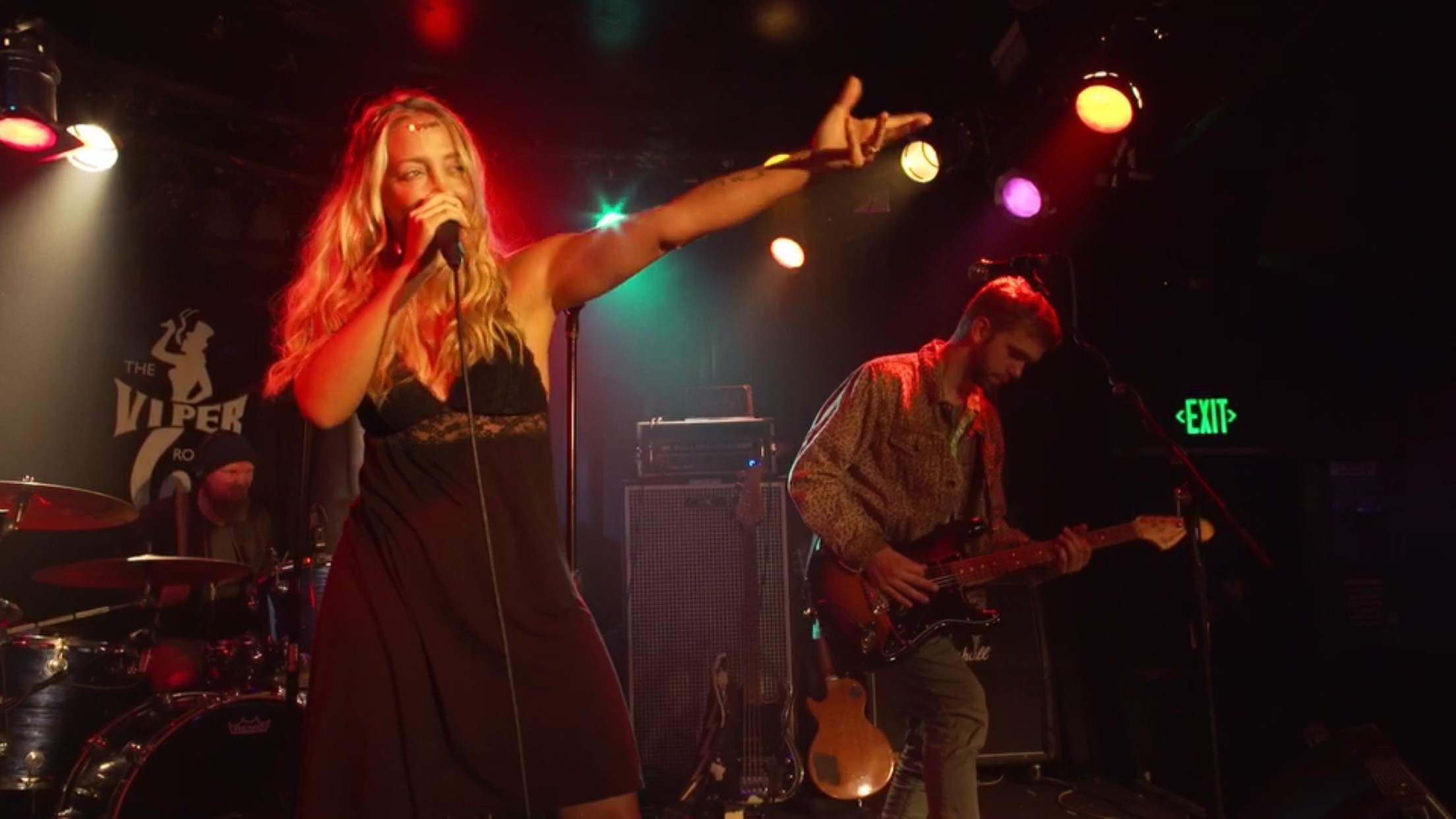 Image Credits
Nhan Tran
Ana Montgomery
Suggest a Story:
 VoyageLA is built on recommendations from the community; it's how we uncover hidden gems, so if you or someone you know deserves recognition please let us know 
here.