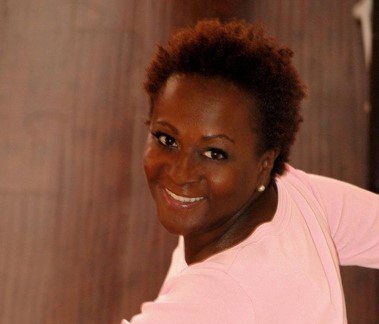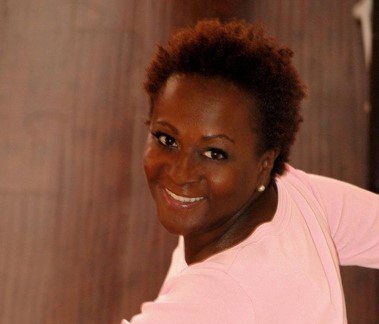 Today we'd like to introduce you to LaTonya Washington.
LaTonya, let's start with your story. We'd love to hear how you got started and how the journey has been so far.
My journey has not been a fairy tale, and growing up in a sheltered, 2-parent home in Ohio with four siblings did not prepare me for the valleys that ushered me into my call; my call to give people hope and the way we see one another. Following graduation from college, at the age of 23, I married, moved to California with my then husband when I was 24 and had a son at the age of 25. I was no longer surrounded by immediate family but thrown into a melting pot culture that required much adaptation.
At the age of 35, I found myself divorced, going through a state of depression and hopelessness, to the point of almost driving my car off the edge of the 10-freeway. Once I came to myself, I arrived at my destination.  I then found the nerve to speak with a friend, informing them silently that I almost committed suicide that night.  At that critical moment, instead of them seeing my need, they ignored it and spoke of their own desires.  That is when the trajectory of my life shifted, I made a vow that I would always be one to listen to others and be a change agent of hope, no matter who they were.
When I see people being mistreated, talked down to, even ignored, whether customers or employees, I find myself asking "why?" In my studies, I began to understand that people respond and interact many times dependent upon their culture, environment, and past experiences; this causes a breakdown in a humanity-focus culture. We hear about bad customer experiences and have experienced them ourselves, often because most people are not open to understanding the culture they serve, seeing people as humans, or being trained in skills to provide a customer-focus atmosphere.  You see, as we get older, we become more complex, the way in which we communicate becomes a little more difficult, especially with the continuous evolution of modern technology.  As professionals, many of us have become tunnel focused, which has lead many to view customers as an annoyance. Because of this, I realized it was time to execute a customer-focus training program for universities, small businesses, and entrepreneurs.  This 1 to 2-day program empowers discipline, behavior, and skills that must be developed, refined and practiced over and over again until it becomes part of our character without question. Not only have I developed myself to ensure I empower others with skill sets, but also  trainers who are looking to get their story out from the stage to an audience whose lives they are to change.
Life has its ups and downs, but we are gifted to give from our abundance and make our world, our community, a better place. You'd be surprised what respect, a friendly gesture, even a smile can do, it can change the way people think and see life; it can even save someone from jumping off a cliff that day. I say… "I am Customer Culture," and it is the Customer Culture Way!
Has it been a smooth road?
It has not been a smooth road for me. First growing up, I did suffer from low-self esteem because of the pigment of my skin, I was the dark one when "dark" was not in. I also went through a divorce at the age of 35, away from my immediate family, my support system, having to learn survival skills while raising a son.  As divorced women raising children, we do not often have the chance to cry, because we are so boggled down with life and trying to make the right choices.  People wonder why we become so tough, it is because of those things that cause us to; you will either sink or swim and a decision has to be made.
I went through the challenges of feeling not good enough or worthy. Then I opened up the door to others who really got in my butt, and made me release the pain and grow.
So let's switch gears a bit and go into The Customer Culture story. Tell us more about the business.
I have a few. The main is The Customer Culture which focuses in on empowering universities, small businesses, and entrepreneurs on skill sets to provide a great customer experience to both consumers and employees.
I founded the International LIST Tour for Entrepreneurs which is one of the most anticipated Entrepreneurial Workshops in North America, and we hit Africa (Lagos Nigeria) in November 2018; what an experience!
I also developed an online course for speakers and trainers, Create Your Platform, which trains entrepreneurs in developing their story and closing the gap between the stage and the audience before them.
I am most proud of all three because they are service-based and help others in leadership development and skills mastery. As I grew, I saw a need for such, and simply developed for myself and others.
What sets me apart is my drive, my motivation and the way in which I execute. I do not judge people, because I believe there is a reason why people do what they do, and some people simply need an ounce of hope – that is what I provide.
Where do you see your industry going over the next 5-10 years?  Any big shifts, changes, trends, etc?
In the next 5 to 10 years, I see my companies on the cutting edge of providing consistent solutions, consistent credibility, and profitability in the workplace. At the end o the day, whether it is the year 2019 or 2050, people really do not care about who you are, they simply care about can you fix my pain.
As long as we listen to people, ask them what ails them, give them what they need to kill the pain within their lives and businesses, we will always win! We'll always be known for making change.
Pricing:
The International List Tour for Entrepreneurs 2019 – Dallas (one-day $127), Atlanta (two-day $247), Los Angeles (two-day $247) http://thelisttour.com
Create Your Platform for Speakers and Trainers, 6-week On Demand, On-Line Course (special $500.00). http://latonyawashington.com
Contact Info:
Image Credit:
Photography by CreateWhatsTrue and FlourisheMediaGroup
Getting in touch: VoyageLA is built on recommendations from the community; it's how we uncover hidden gems, so if you know someone who deserves recognition please let us know here.