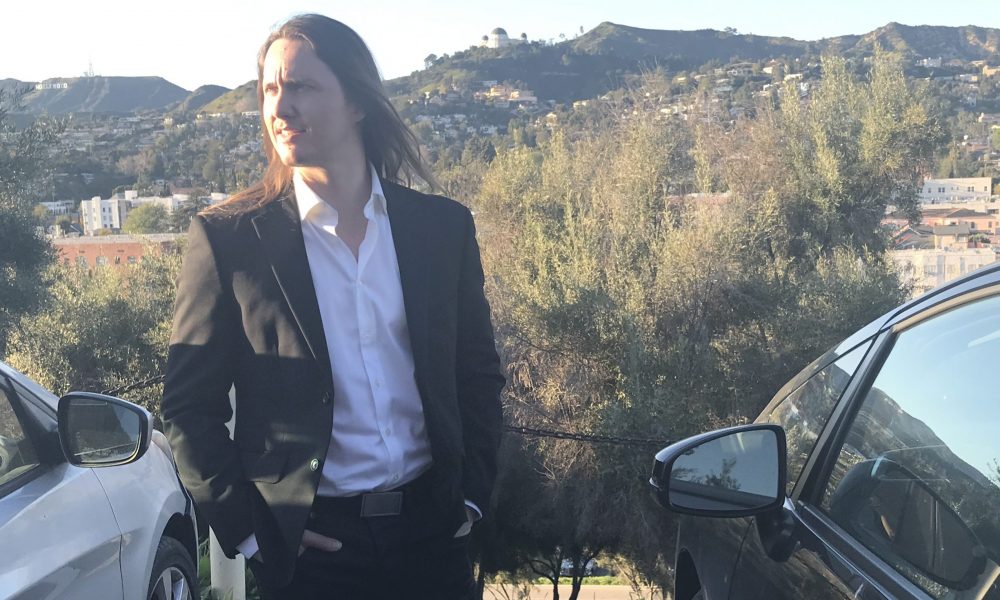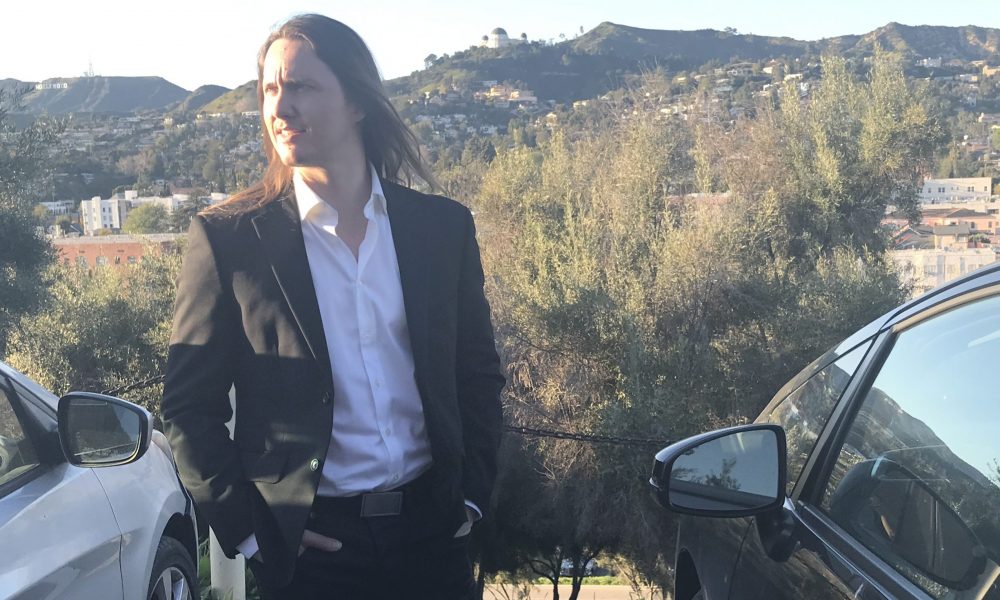 Today we'd like to introduce you to Lasse Elkjaer.
Lasse, please share your story with us. How did you get to where you are today?
I fell in love with movies as a kid, though it was first in my early twenties that I fully understood it was the music in movies that my heart was beating for. I still remember the turning moment, when I picked up a book with interviews with Hollywood Composers at my local library and realized that I could relate to their words more than anything else in the world of music. Before that, I never dared to think about writing music to picture, but I got inspired and started my adventure.
My childhood was an interesting contradiction in energy, with me being very active as a competition gymnast (silver at the Danish championship), and then very focused and still-sitting when practicing with my instruments. As a music school kid back in the day, I took classical violin and piano lessons and had the experience of sitting in a 100-piece orchestra as a violinist. When I picked up the guitar at age 12, I slowly became more serious and I transitioned to mainly playing guitar in rock and instrumental prog metal bands. I always had a foot both in the classical and in rock/pop worlds, and over time I expanded my studies with orchestration and composition.
At the South Danish Music Conservatory, where I got my Master's Degree in film scoring, I met five-time-Emmy winner Film Composer Jacob Groth, The Girl with the Dragon Tattoo (2009). I started to work with him, and my first gig was doing orchestrations on the feature film Dead Man Down (2013) starring Colin Farrell and Noomi Rapace. Right after finishing my Master's Degree, I came to Los Angeles on a Fulbright scholarship to study Screen Scoring at The University of Southern California, and then I got picked up by Golden-Globe nominated Film Composer Christopher Young, Pet Sematary (2019), Spider-Man 3 (2007), as his Lead Assistant. The music that was played in my very first car was Christopher Young's score for Hellraiser (1987), so it was an incredible honor to work with him here in LA.
Luckily I was not green when I arrived in LA and had plenty of work experience from my time in Denmark, so I embraced the opportunity and got to work! I worked on a plethora of projects with Christopher Young over the years, and two that stand out for me are the Chinese action/adventure Blockbuster The Monkey King 2 (2016), where we recorded with an 80-piece orchestra and 40-piece choir, and doing additional arrangements on the suite "Suite Dreams," which consists of music from the feature film A Nightmare on Elm Street 2 (1985). The latter, pretty much felt like going into a time machine – very fascinating experience!
In recent years, I've been focusing on my brand as a Film Composer, which has led to many exciting opportunities, from working with Hollywood Cello Queen Tina Guo on my award-winning score for the gothic horror movie Sticks (2018), to creating the soundtrack for the first season of ClassDojo's latest Big Ideas TV-series, to having my concert music performed live in Hollywood, and to doing a Danish press tour focusing on my journey in Los Angeles. My films have won awards at international film festivals around the world, my latest feature film is out globally on all major streaming platforms, and I'm currently working on releasing my concert music and soundtracks that I'm very excited to share!
One of the most instrumental connections I've made here in Los Angeles is with the legendary Film Composer Agent Michael Gorfaine, Gorfaine/Schwartz Agency. He's been a very kind mentor and, over the years, has guided me in very intelligent and impactful ways. I recently had a meeting with him, which I would love to tell you more about, but cannot reveal much yet!
Has it been a smooth road?
When I started out as a musician, it was a struggle to find collaborators with the same ambitions as mine. In bands, it could very much be a struggle to find people with the same focus and discipline. But at the same time, I just tried to embrace it all and eventually learned to build a lot of skills that I'm benefiting from to this day. At the same time, I also have had moments where I felt that everything clicked, and especially the years leading up to me moving to Los Angeles. It was a pretty painful process, spread out on a couple of very long years, where it all luckily came together at the end. I had immersed myself so much in the work that could help me get to Los Angeles, that I rarely noticed the pressure I was under. The mission I was on was very clear in my head, and I had no problem with keeping my focus. But you know what, nothing comes easy, even for those who make it look easy. It's a part of the illusion to make everything look effortless, even to yourself. The day when stuff becomes a bit too easy, then it's maybe time to raise the bar!
We'd love to hear more about your work and what you are currently focused on. What else should we know?
I am an award-winning Composer for Film, TV, and Visual Media, with a resume of over 70 films. I'm located in downtown Los Angeles, and I have been a part of the film scoring community in this city for the past seven years. Before then, my business was in Denmark, and it was there that I eventually started to get hired to work on American Film and TV productions (Dead Man Down, 2013; Unforgettable, TV 2013), primarily as an orchestrator and conductor.
In terms of Scandinavian work, since the majority of the film projects in Scandinavia is drama-based, I mostly scored dramas, but whenever I was offered a genre-related project or a drama with a psychological horror aspect to it, I was always very interested. I find genre movies exciting, as many times they're multilayered and leave more room for sonic creativity and untraditional concepts. In my award-winning score for the gothic horror Sticks (2018) for example, I had Tina Guo's very expressive cello playing in unison with a voice that was panning around the cello melody. I also processed her cello in several ways to create the sound of the monster. In general, I love to pair up instruments to create different kinds of colors!
What sets me apart from other Composers in LA, is that I have a Scandinavian sensitivity to my business approach, which can be reflected through some of my writing, even though I primarily grew up with American cinema.
Usually, all the scores I compose have some sort of live instruments in them, except for those that are purely synthesizer based. Even just a couple of live instruments can make a huge difference and make sampled orchestration resonate in a more realistic way. I am a big fan of continuing the tradition of live orchestrated scores!
One thing to be most proud of is that I successfully uprooted my company from a small country as Denmark to the capital of film scoring, Los Angeles. Right away I got embraced by the scoring business in town, working on everything from Asian action/adventure blockbusters (The Monkey King 2, 2016) to Netflix shows like Lost In Space (2018), while still maintaining my Scandinavian contacts. In terms of a single event, then to have had the opportunity to conduct a gospel choir at the charity concert Nordic Noir at the Greek Theater, is also rather special!
Let's touch on your thoughts about our city – what do you like the most and least?
I'll start with a downside, and end on a very positive note! Something that I wasn't used to as a Scandinavian is the large number of homeless people in the streets, which saddens me deeply. In Scandinavia, homelessness as a social problem does not exist because there are structures and systems in place to support the most vulnerable members of society. But I have a very strong faith in this city, that it can gather together and push for improvements! Art can have a big role in influencing people in a positive way and I make sure to do my part.
Now, what I love about this city! There are obviously a lot of fantastic opportunities for a creative person like me and like-minded artists. Los Angeles is home to world-famous institutions, scoring stages, and events. You're never alone, and there's always a helping hand if needed. I absolutely love the variety of food you can get, the beautiful weather all year long, and that we're surrounded by stunning nature! Los Angeles is an amazing city, and I feel fortunate to be able to keep my inner child alive through my work here, something that's extremely valuable and important for me. It's the most fascinating and challenging playground you can play in! To have met my future wife here, and to see that there's a lot of friendly competition going on in the business is also a huge plus.
Contact Info:
Suggest a story: VoyageLA is built on recommendations from the community; it's how we uncover hidden gems, so if you or someone you know deserves recognition please let us know here.