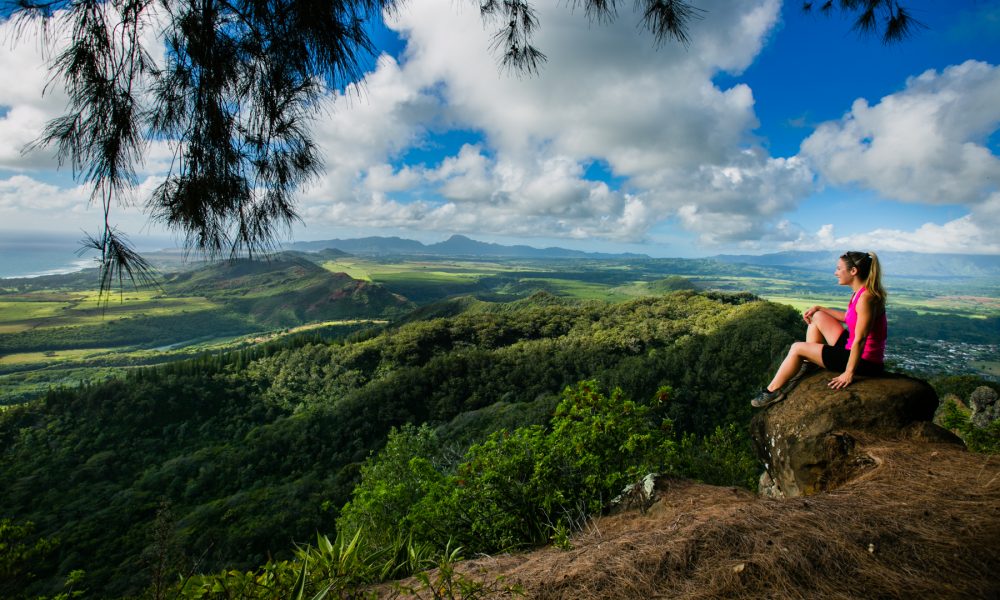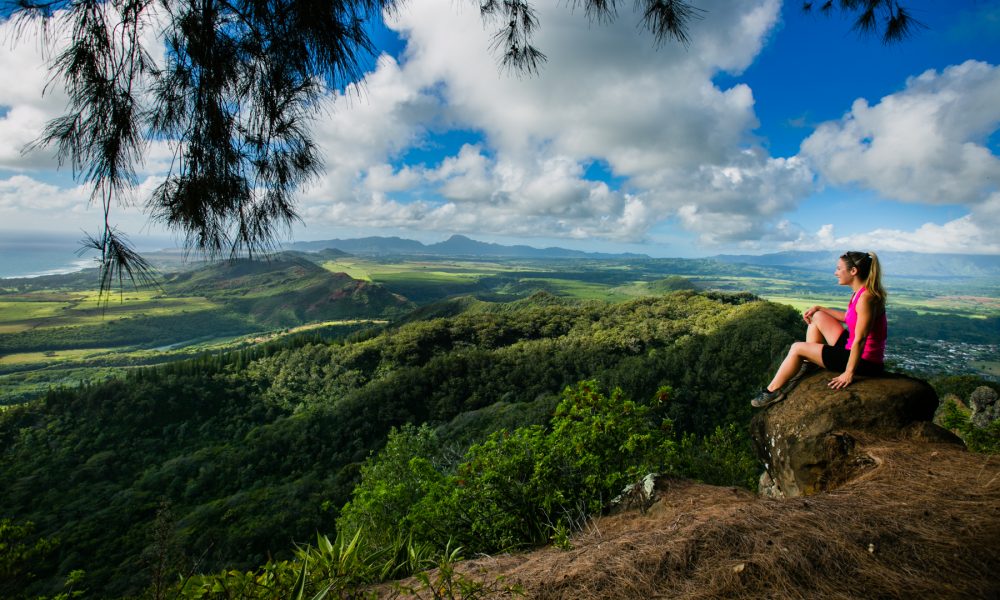 Today we'd like to introduce you to Larissa Bahr.
Larissa, let's start with your story. We'd love to hear how you got started and how the journey has been so far.
I grew up with a camera in my hand. First, it was my mom's old film cameras where I would take photos of everything from birthday parties for my siblings to the birds in my backyard. Then at age thirteen my parents bought me my first digital camera. It was a whole 2 megapixels, and it couldn't print any bigger than a 3×5 without being pixelated, but I absolutely loved it! Throughout the next few years, my parents would surprise me with new digital cameras, each one a little better than the first one. At sixteen years old, I was contemplating what I wanted to pursue when I went to college. I was going over what I felt most passionate about, and it hit me that I should be a photographer. I loved photographing events and my environment around me, and from that point on I knew I would pursue it. My parents at the time were a little concerned that I had decided to take my hobby and pursue it as a career path. They told me how hard it was going to be to succeed as a photographer, how competitive the field was, and how it was very unstable. Even though they proved to be right, I was determined.
I graduated High School at seventeen years old, and I used my graduation money from friends and family to buy my first DSLR camera. It was a Canon Rebel XTi. I was thrilled! Here was a camera that was fast enough for me to take photos as instantaneously as I pressed the shutter. Here was one that I could control to make it capture what I wanted it to capture. I took it on vacations with me, to parties, and anywhere else to practice with it. I did my first paid photo shoot with it that summer as well, earning $40 for a two-hour shoot with 5 kids between the ages of 6 months and 3 years old. And that was how my business began! I also enrolled in the photography program at Riverside Community College, pursuing that along with my other General Ed classes. I had teachers come alongside me to encourage me and challenge me as I dove into learning about photography.
The next year, there was a Mother's Day event at my church and my mom volunteered me to help take photos of the families that showed up that day. During that time, I met my pastor's wife, Pam Booher, who took me under her wing. She was a wedding photographer, and she invited me to come and assist her at weddings. I went to every wedding with her as often as I could, and she paid me by her mentorship, allowing me to keep/use my photos, and giving me her older equipment as she upgraded. It was an amazing time for me, and I fell in love with doing weddings! While assisting Pam that summer, I had a friend reach out for her wedding. She was getting married and didn't have a lot of money so asked me to do it for $100. Wanting the experience of shooting my own wedding, I jumped at the chance and took on her wedding asking Pam and her partner Ashley if they would shoot for me as backup. It was great being able to be the lead shooter, and I put my all into it. After that wedding, I created my own website and some business cards. The following year I had wedding packages to provide for perspective brides, and I slowly began to photograph more weddings on my own. For those two years I was averaging about 7-10 weddings per year while being a full-time college student, working part-time for different jobs, babysitting on the side, and trying to keep my business up and running. I had decided that weddings were what I would pursue full-time, and I fought to make that work. I networked with people in my college classes, and when I transferred to Cal-State Fullerton University, I pursued Photo Communications as my degree.
I was focused and dedicated on getting my degree in the two years I had left. My hard work paid off with not only allowing me to graduate on time, but it provided photography opportunities as well. Even though I was a Photo Comm student, I was hand-picked to go on a specialized journalist trip to go to Vietnam with 12 other journalist students. I was the only non-journalism major on the trip, and the only female photographer. We went with a journalist teacher, Jeffery Brody, to Northern Vietnam where we joined with a medical missions team under Project Vietnam. There were three major parts of the missions team. First was general healthcare-educating about sanitization, vitamins, and health routines. Second was dental-taking care of the dental needs for the Vietnamese people who were living in poverty. Third was the surgery ward where they did cross-eye correction, cleft left correction, and the occasional more extensive surgery such as skin grafts for the children there. I was assigned to cover the surgery ward with two other girls. One was a writer and the other a broadcaster. We stood behind the doctors in our scrubs armed with cameras, pens, paper, and video equipment to capture the stories of the children that were having their lives changed forever by these corrective surgeries. This trip brought so much insight to me on how so many people are in need, and the stories that we bring back about them can help raise that awareness. It taught me to appreciate how much I could do as a photographer in creating photos that could impact the world.
I came back from that trip to finish off my senior year. I graduated as the Outstanding Photo Communications student for my school, with Magna Cum Laude Honors, and as an honorary Kappa Tau Alpha for being in the top 10% of Communication and Journalist students in the nation. And because I already had my business going while in college, I had classmates and even my professor, Jeff Brody, use me as the photographer for their weddings.
But it wasn't easy. Once I left college and was only pursuing photography as a full-time career, I hit a lot of rough spots. My network of people was gone, I wasn't in college where I could talk with people about my photography, and I wasn't in another job where I could also let people know. I had some friends getting married, but being only at the age of 21 when I graduated, those friends were few and far between. So, I began networking in different wedding groups out in Orange County. It didn't pay off right away, and I struggled with self-doubt, asking myself if this was really something I could make happen full-time. Two years later I was still living at my parents, and trying to make ends meet when one of the DJ's I had met in a networking group gave me a call. There was a bridal shop that was opening a suite in the upstairs part of their building for wedding professionals to come and be a part of. There were individual offices that we could rent. I met this opportunity with a lot of hesitation as I was barely affording making a living without having the overhead of an office. But the DJ, Dave Greenwood, convinced me to come and check it out. I did, and after some deliberation, I determined that I had enough money in my savings to cover 6 months' rent. I applied and was told that I was accepted the very next day. Myself and six other wedding professionals moved in to our offices in February of 2013. We named our suite The Southern California Wedding Center. This leap of faith ended up being the one that saved my career as a wedding photographer! Through the connections of the other vendors in my suite, and by establishing myself through getting an office, I jumped from shooting 10-12 weddings a year to 23 weddings by the end of 2013. And in the four years since, I have been able to build my presence from being on the low end of the pricing spectrum to being an established wedding photographer. I slowly raised my prices, adjusted my packages, and became overall wiser in my business decision making process. I wasn't just in this to have fun, I was in it to succeed in what I loved!
Today, I am still pushing forward. Over the last few years, I started taking on destination weddings to incorporate my love of travel and adventure with my photography, and this last year 25% of my weddings were destination. My next goal is to go international, all the while continuing to build up my presence in my home base of Southern California. I still have my office and four of my other original suite mates. We have grown to include even more wedding professionals in the suite across the way from us, and it is an amazing atmosphere of hardworking business owners pursing their passions. I am excited to see what the future holds!
We're always bombarded by how great it is to pursue your passion, etc – but we've spoken with enough people to know that it's not always easy. Overall, would you say things have been easy for you?
It has not been a smooth road. I faced a lot of difficulty. One was being young and inexperienced. Since I started my business at 17 years old, people either did not take me seriously, or didn't think I would be able to keep it going. Another challenge was being a woman. As I grew in my business, I would hire second shooters to assist me. When I hired male second shooters, often the guests at the wedding assumed it was their business and not mine. I had to learn how to assert myself more, to grow in my confidence of being the lead shooter and business owner, and to show them that I was in charge in a way that was clear but not overbearing.
I made the mistake of under-valuing myself when I was worried about finances, and I would allow myself to be talked down on my pricing. This was a struggle until I gained enough self-value to start standing my ground and educate my clients instead of giving in. I had to learn about business, taxes, keeping records, and budgeting in a whole new way. I loved being creative and doing what I loved for just the sake of doing it, but that wasn't enough to keep the bills paid. I had to learn that to keep my business going, I needed to get down into the nitty gritty details of the business side of it all.
I also had to overcome my own self-doubt. When times got tough, I would compare myself to other photographers who were doing better than I was, and I would get very discouraged. But by sheer determination, I would pick back up and keep trying. I was determined to go as far as God opened the door for me, and so I pressed on. The struggles along the way were tough, and I almost gave up several times. But if I had, I would not be where I am today, 10 years since my first photo shoot, being able to look back and say I didn't give up. There are still struggles and challenges now, and always will be, but I still believe that pursuing my passion is worth fighting for! As Theodore Roosevelt said: "Nothing in the world is worth having or worth doing unless it means effort, pain, difficulty… I have never in my life envied a human being who led an easy life. I have envied a great many people who led difficult lives and led them well."
Being an entrepreneur is not an easy life. It is often feast or famine. But for me, it is worth it to be able to look back on all the struggles, all the pain, and all that I have accomplished in the midst of that, and know that I am whole-heartedly pursuing what I love. That I am able to impact people with the photographs I take, and to create stories for the world to share in!
So, as you know, we're impressed with Larissa Bahr Photography – tell our readers more, for example what you're most proud of as a company and what sets you apart from others.
I capture and create moments that tell a story of life, emotion, and beauty. I work to draw out the unique perspective of my clients and/or the environment I am in. I strive to bring joy, love, and beauty to the world through my images. When I am photographing a wedding, I am memorializing the declaration of love and commitment at the altar, the friends and family all gathered to celebrate, and the joy celebrated throughout the day. Or if I am photographing the places I travel to, I am documenting the sights I see, capturing the feelings of awe and beauty in God's amazing places around the world, and working to inspire others to go seek out new adventures.
I specialize in weddings. It is where I have dedicated the last 1o years of my business to, and I cherish every moment of it! I love being able to come alongside my brides and grooms as they plan their big day, and being able to capture the most important day of their life! Every year, I work to grow even more as a photographer, a business owner, and a person so that my clients have the very best every time.
I am most proud of the fact that I have been able to one, pursue what I love. And two, that I have tapped into my ideal clientele. Ones who love the outdoors, beautiful scenic environments for their engagement and wedding, love being able to be romantic and have fun on their wedding day, and love the way I photograph it all. I worked hard to reach my ideal clientele, and it has paid off within the last two years! It makes me even more excited to be on this path.
I believe that what sets me apart is my personality. I am driven to not only succeed, but to give my clients the very best. I want them to be taken care of even outside of the photos. If that means I have to help out with setting something up, get them food or water, or help talk them through a stressful scenario, I do my best to make sure that their needs are met. I also am very passionate and excited about what I do, and I let that passion feed through my shoots by having fun with my clients, encouraging them to relax and be excited, and capturing photos that we both love! I do not want to be known as a photographer who just takes good photographs, I care and want to invest in my clients personally. Some clients have become friends of mine, others have even adopted me as a part of their family! And they are all a part of mine. I often continue on with my clients from their engagement to their wedding to maternity and baby photos. It is wonderful being a part of their journey throughout the years, and I feel so privileged to be able to share in the highlights of their life.
So, what's next? Any big plans?
The future is full of a lot of wonderful possibilities. I want to continue on my destination wedding venture to photograph international weddings! I love to travel, and it is a great way to be able to see the world and pursue wedding photography. I also plan to spin off to do more travel based photo shoots, whether that is planning destination shoots with clients or leading a group of people on a photo adventure trip is still in the works. I do have a lot of ideas on how I can make travel and photography work even more seamlessly together than it already has, and I am very excited for what is to come! I already am doing what I love and am passionate about, and every way that I can continue forward in that makes my future that much brighter.
Pricing:
Wedding Packages start at $3500
Portrait and Family Sessions start at $450
Contact Info:
Address: 2922 E. Chapman Ave Suite #202 Orange, CA 92869
Website: www.larissabahr.com
Phone: 951-264-4612
Email: info@larissabahr.com
Instagram: @larissabahr
Getting in touch: VoyageLA is built on recommendations from the community; it's how we uncover hidden gems, so if you know someone who deserves recognition please let us know here.