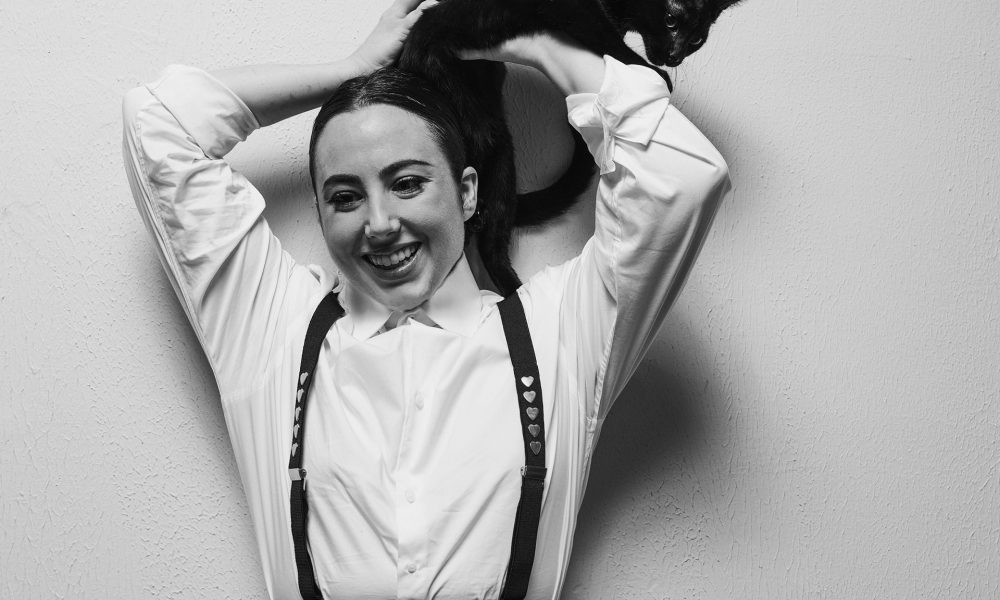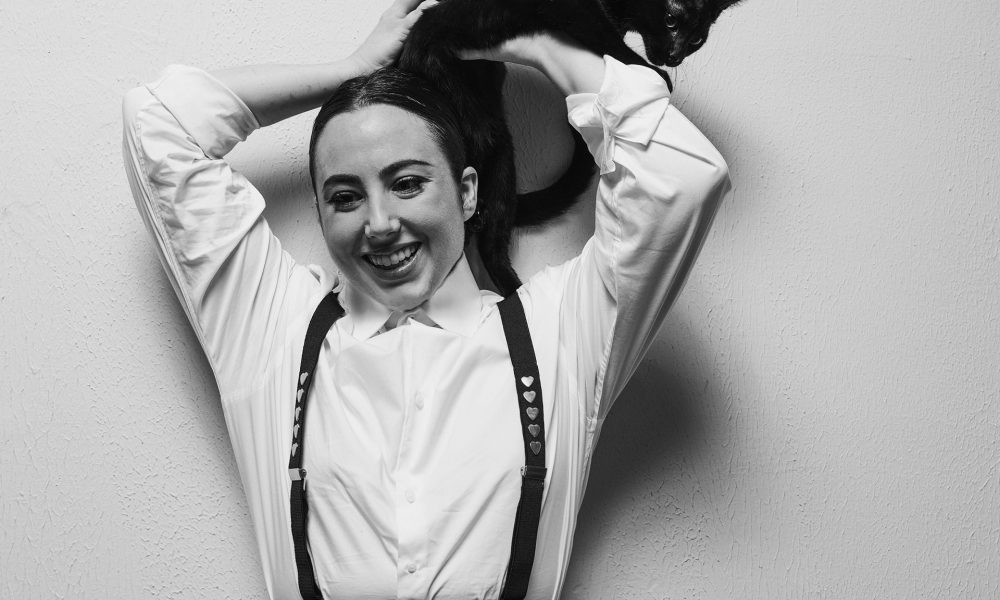 Today we'd like to introduce you to Lara Jean Sullivan.
Lara Jean, please share your story with us. How did you get to where you are today?
My whole life, I have always been striving for the same types of goals, just as I get older my goals get bigger. People always ask me why I decided to become an Actor, and honestly, I never know how to answer. I feel they will be standing there for a really long time while I tell this in depth story, and nobody has time for that, well maybe my mom. From the moment I was 3, my mom had me in everything when it came to the arts. She had me training in Ballet, Tap, Piano, Gymnastics and even at one point Ice Skating! By the time I was 16 I knew just about every form of dance, I knew how to sing, play piano, and do a backflip! I was even a teachers assistant for Hip Hop Choreographer Brian Freeman at the time and was traveling around the Unites States Performing for a dance convention called Co.Dance. I had two amazing dance mentors growing up, Sonya Tayeh (Judge and Choreographer for SYTYCD) and Chris Jacobsen (The Dance Sessions) and they both really pushed me as an artist and gave me so much strength. I ended up deciding to become a ballerina, I absolutely loved dance and would find myself in the studio for over 8 hours a day.
At 16, I auditioned and got into the Alvin Ailey Training Program in New York City, from there I was hooked! I packed my bags in San Francisco, said goodbye to my family and hopped on a plane. I stayed in New York City, finished my Ailey Program and got into the prestigious Purchase Conservatory of Dance. There I received by Bachelor of Fine Arts, and I also became friends with so many amazing artists. I got to travel around the world with various dance companies performing and choreographing dance pieces on the most beautiful of stages. I fell in love with dance and thought that would be my path for my entire life. I got my first itch for musical theatre when I auditioned to be a performer for this Oxygen Network Press Event. We got to perform with Darren Criss to promote the Glee Shows. It was absolutely an awesome experience and so much fun! From there, I started auditioning for more and more musical theatre gigs. I felt like a kid again, singing and dancing on stage. Almost like the world of ballet, for a second made me forget how fun doing other styles of dance really is! So I dove in, got myself in private singing lessons again, worked on some monologues, and bam! I got my first Musical Theatre lead role as a puppeteer, playing Elmo for Sesame Street Live! Who would of thought! But this awesome life didn't last for long.
My life took a crazy turn when someone close to me (Miguel Zapata) Bless his soul, passed away while I was on tour for Sesame Street. His passing changed my whole life. I moved back home and started my career all over again back in San Francisco. I found it very difficult to get back up. The new people, new place, and new world to navigate has made it hard and more life-altering than I imagined, but I am closer to my family and love the time I have with them every day. Coming back to California brings us to where I am now. I thought, well, I am not giving up my dreams, for Miguel, I am going to make them bigger! I stayed near home and started auditioning again. I got myself back into classes at the groundlings, started diving into some short films and applied to some indie feature roles. I found myself heading to an audition for James Cullen Bressack's film Bethany. I must have made an impression because he ended up putting me in touch with Director Hunter Johnson. They both brought me on as the Lead in their horror film 2 Jennifer. Since then, we have worked together multiple times on various projects, and it has been amazing. We are in a time where people are using social media more and more to make a difference and get people thinking about what may be or what could, and I want to be a part of that. I want to be a part of projects that spark the imagination and get people thinking in a deeper light.
Has it been a smooth road?
Life for anyone is never a smooth road, but it's how we navigate it that is important. There are so many more things that has happened since Miguel's Passing that always make me ask myself, "Why Me, Why my family!". It just sucks sometimes. I am not the kind of person to talk about everything that is going on in my life, but I will say that it really has slowed down my dreams, and my way of life. And not just mine, my entire families life. In the passed few years alone, my father has had two heart attacks and one major heart surgery that has forced my parents to sell their home of 35 years. We spent Christmas in, well, a trailer, but we made the most of it. And we are making the most of it still. Whenever I call my parents, they are both always so happy. They are just so strong and beautiful. I am proud to be their daughter. These "struggles" at the end of the day make us champions. We should never feel like we lost because as long as we have friends and family, we have won! And honestly, without my friends and family I don't think I would be doing the things I am doing today. They have given me so much strength to push closer to my dreams.
We'd love to hear more about your work and what you are currently focused on. What else should we know?
My face is currently traveling the world in Andretti Dante's short Film "Trust Issues". Because of him I have won over 12 best Actor Awards for my role as Megan, and this interview with LA Voyage Magazine, Thank you Andretti!! You can check out my acting chops now on Amazon Prime. If you find yourself at an Amoeba store anytime soon you can purchase my recent horror film "Ugly Sweater Party" on Blu-ray! I am also a Published writer now! You can buy MY FAVORITE HORROR MOVIE – SCREAM WARRIORS now on Amazon Prime! You can also find me traveling the U.S. teaching dance classes to kids. I absolutely love it!
Is our city a good place to do what you do?
The City of Angels is a beautiful place that has kept my hopes high and dreams boiling. I am blessed that this city has welcomed me with open arms and is giving me a chance to regrow my dreams. For anyone wanting a second chance, come to Los Angeles. Maybe we will find each other one day, and even work on a project together! Sending love to all of you out there that lost hope. Lets banned together! We got this!
Contact Info:
Email: MichaelSullivanManagement@gmail.com
Instagram: @LaraJeanOfficial
Facebook: @LaraJeanOfficial
Twitter: @ThatLadyLara
Image Credit:
Photographer: Josh Egel; Others in Photo: Monte Light, Andretti Dante, Emilio Alcaraz, Sean Whalen, Hunter Johnson, Felissa Rose, Charles Chudabala, Brad Potts
Suggest a story: VoyageLA is built on recommendations from the community; it's how we uncover hidden gems, so if you or someone you know deserves recognition please let us know here.