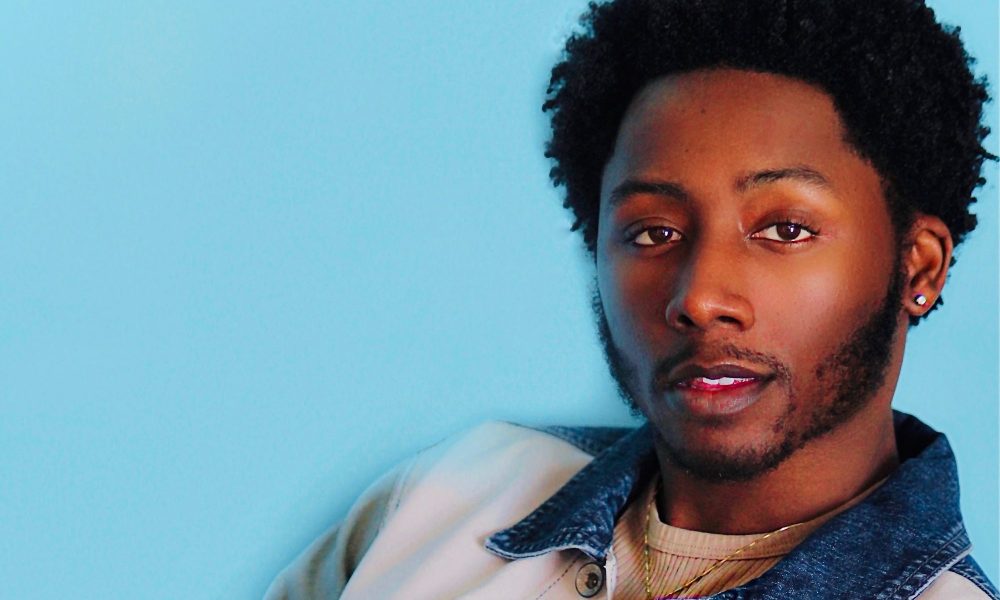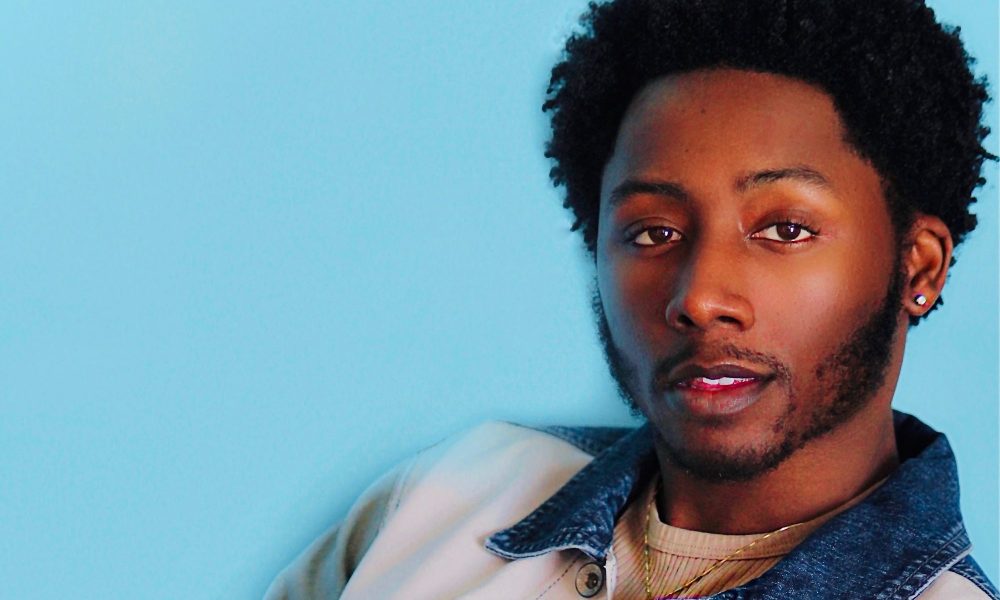 Today we'd like to introduce you to Laquan Copeland.
Laquan, let's start with your story. We'd love to hear how you got started and how the journey has been so far.
I was born and raised in Columbus, Georgia. From a young age, I've always had a passion for entertaining and entertainment. Though, at that time I wasn't so sure of what I wanted to do or be just yet. As a child and in your adolescence you're still, for the most part, trying to figure out who you are and what you want to do in life. It wasn't until high school where my true career path started to form. In 9th grade, I auditioned for this play called "The Yellow Boat" and got the 2nd lead role in the play. It was at that moment when I first hit the stage, I thought to myself, " Yeah I like this, I want to do this."
Fast forward to the summer before my Junior year of high school, I was heavily influenced by New Stations and Entertainment News. News programs such as CNN, Entertainment Tonight, E! News, and Access Hollywood were programs that I watched and studied. Then I got the idea of wanting to be a News Reporter. I stood firm in that career path and started being involved in my Mass Communication program at Shaw High School called BVP. Taught by Mr. Bruce Getz, I learned a lot about video production, broadcasting, and a skill that would benefit me in the future, editing. Acting and entertaining were still in my heart, therefore I decided to combine both dreams and be the first "News Reporter/Actor." I laugh at that now, but back then I was very serious about it.
In my senior year of high school, I still had the same ambitions. Interestingly enough, there was an announcement about an upcoming talent show for our school. I never did talent shows in my previous years because I always kept my talents to myself. Honestly, I did not want anyone to know what I could do yet. I never wanted to be the guy saying " Hey, I do this, and that, and this." Not that there's anything wrong with that, it just wasn't my thing. Nonetheless, it was my last year and I felt like I wanted to challenge myself and put on a show for my school. It was an opportunity for me to entertain and do what I love, and I did it. While I did not win, that was a transformative experience for me. It brought back that same feeling of being on stage in my first play. At that moment, everything clicked.
I graduated high school and started attending Columbus State University where I majored in Communication and minored in African-American studies. It was at 19 when I started to take things seriously with my career. I knew I wanted to be an entertainer, but there weren't any guides or blueprints to show me how to really do this. That fall, I started traveling back and forth to Atlanta, Georgia to train as an actor. During this time, I was working at a manufacturing company called Pratt & Whitney. I would work 12 hours a day from 7 pm to 7 am, go to school from 8 am to 2 pm, and travel to Atlanta almost every weekend for acting classes held at this "Middle-Man Agency." Tired was an understatement for me during that period. I was working so hard because at the end of this training period was an "Acting Showcase." This "Middle – Man Agency" promised industry people, Agents, Talent Managers, and more to be there to watch. At the end of this showcase, you would have representation and could really start your career working as an actor, I thought. I was very green and doe-eyed, so around this time, I was falling for every scam in the book. I spent thousands of dollars on these classes, the showcase, everything. All of that time and money spent and the whole "Middle Man – Agency" thing turned out to be a hoax. I was hurt. I felt that maybe my dreams, my goals, and my aspirations were Sisyphean. I worked so hard and I failed, that was the best thing that could've happened to me. It was at that moment that I vowed to myself to work even harder and to look at this moment, not as a failure, but a lesson, and I did. Looking back, I realize now, that was God preparing me for what was to come. After that day, I started to put everything into perspective.
In January of 2017, there was a voice in my head saying "You need to be in LA, you need to be in LA." I've always followed my intuition, but this was different. However, that thought continued to linger in my mind. Feeling curious and creatively stuck, I looked up acting schools in Los Angeles and came across the American Musical Dramatic Academy, School of The Performing Arts. They happened to be holding auditions within the next two weeks in Atlanta, Georgia. I thought this was great, I had already been traveling to Atlanta training as an actor and this was a way for me to get to Los Angeles and really make my dream a reality. Long story short, I auditioned, got in, and packed up my bags to go make my dreams happen. That is what led me to where I am today.
Since moving to Los Angeles, a lot has happened. I finished training at AMDALA and started my career as an actor. I began booking a few shows such as All American, This Is Us, Grownish, and Last Man Standing. I also got the chance to work behind the scenes for shows like The Titan Games, The Price is Right, and more. In between gigs, I create my own projects from short films to music videos, etc. These projects include Ha-Ya, Pray for Me, Battle of The Sexes, and most recently True to Self: The Visual EP. There are moments when I'm out here and still in disbelief. I've seen the beautiful side of Hollywood and also the ugly side of Hollywood. This journey is anything but easy, but I'm grateful. I'm grateful because the God I serve knows what I'm capable of and I was blessed to have the teachings of both of my parents guide me along the way.
Great, so let's dig a little deeper into the story – has it been an easy path overall and if not, what were the challenges you've had to overcome?
Not at all. I think in every business there is some level of difficulty that we may face along the way. Though I feel it's how we look and react to those situations, this will be what shapes us in our careers. There are times when I'm creating a project and have creative differences with others involved. There are times when I am on set for 12 to 14 hours a day and still have to manage to complete schoolwork within the same time frame. There are times when I fall and because I live out here by myself, I have to shoulder those challenges and take accountability for them on my own. That's hard, honestly.
However, it would do me no good to complain about the challenges I go through when this is what I signed up for. "Ease is a greater threat to progress than hardship" is a quote by Denzel Washington that sticks with me today. My dad also always said to me, " If it were easy, everybody would be doing it." Therefore, let your failures humble you and learn from them, so that you may be prepared for your opportunity when it comes again. Preparation plus opportunity is what equals success. Nonetheless, for anyone in any job field or business, you will face adversity, but do not fear it. You will not be put through anything that you can not handle. For myself, I know that there will be many more obstacles along the way, but I won't fail because I believe in God and I know my purpose.
Please tell us about LMC Entertainment.
When my best friend started her business, Aniya's Beauty, it motivated me to get things started with my production company. First and foremost, I create. I love to create so much to the point where if I'm not creating, I become depressed. I'm a different person when I am not doing what fuels me, art does this for me. In my opinion, I feel an artist has two souls, your soul and then your creative soul. You walk a fine line trying to fulfill them both. I learned this about myself when I started developing other passions that solely didn't focus on acting. I'm not just an actor, singer, dancer or rapper, I am an artist, an entertainer. That being said, I like for my projects to have potency and to be compelling. In regards to my work, I feel that is what I'm known for. All of those things have become my specialties in a way. They're what make me, with acting and music being the top two right now.
At this point in my career, what I am most proud of is my growth as an artist. I've been creating since I was 16 years old and the videos are still on social media to prove it. There are times when old memories/videos of myself pop up on my feed and I start to cringe and feel embarrassed. As in, "What was I doing or thinking at that time", but I know it's just me recognizing my own growth. I'm proud of my foundation, my parents, my family, my best friend. I'm blessed to have grown up with both of my parents together. I never took that blessing for granted. My father always had an "I have a dream speech" is what we called it ready for me and my brothers. When he would discuss his life experiences, challenges, and more, I would listen to him immensely. Those same teachings I feel are what shaped me as a man, a black man respectively and my work. My father is a trailblazer. He is the reason for my drive, my work ethic, and so much more. My mother taught me how to have empathy and understand the important things about life itself. She taught me that no material item will ever bring me true joy. Instead, my health, faith, the love I have for my family, friends, and for myself will always be the ultimate joy that life brings me. She is my biggest cheerleader and a trailblazer in her own right.
I truly can't think of anything that sets me apart from others. I was always raised to know that I am not better nor worse than anyone. That being said, I feel we all have something special about us. Knowing this, I think it's our job in life to figure out what we like doing, our passion, and tap into it. In addition to that, anything I say I'ma do, I'm going to do it. I've worked so hard to get to this exact point in my life and career and don't plan on changing a thing. One day, what I pray for, is to be at a level where I can create opportunities for other people and inspire them to dream beyond what society allows them to think they're capable of. For me, I just want to leave my imprint on the world and create a legacy that inspires future generations and generations to come. To be a great representation of my race, my culture, for my brothers, that's what I aspire to do and be.
Do you look back particularly fondly on any memories from childhood?
I remember when I was a child, how huge Christmas felt. It still feels pretty huge, but now that I'm older, it's huge in a different way. This Christmas memory was in the early 2000s. I was around 7 or 8 and I remember writing everything on this list that I wanted for Christmas. In the beginning, my cousins, brother, grandmother, aunt and more would come over and spend the night at our house the day before Christmas. That feeling was the best because I can really recall being surrounded by family. I remember waking up that Christmas Day and "The White Room", a particular room in the house where everything was white, was filled with gifts and more. Every corner, every inch, and all around the room were packed with presents.
My cousins, brother, and I ran to that room with excitement. I remember that day vividly because of how it impacted me at that time. I was surrounded by a huge family and nothing but genuineness, appreciation, and more filled the air. Things are different now but in a way, that moment is still rewarding to me. It wasn't the importance of the gifts, but the impact of having all of my family there experiencing that moment together. I think that's one of the reasons why I'm really family-oriented. If I have a free day or two or even a week, I will make sure to stop by and see my folks. My family is what keeps me grounded and the reason I have so much gratitude today.
Contact Info:
Suggest a story: VoyageLA is built on recommendations from the community; it's how we uncover hidden gems, so if you or someone you know deserves recognition please let us know here.