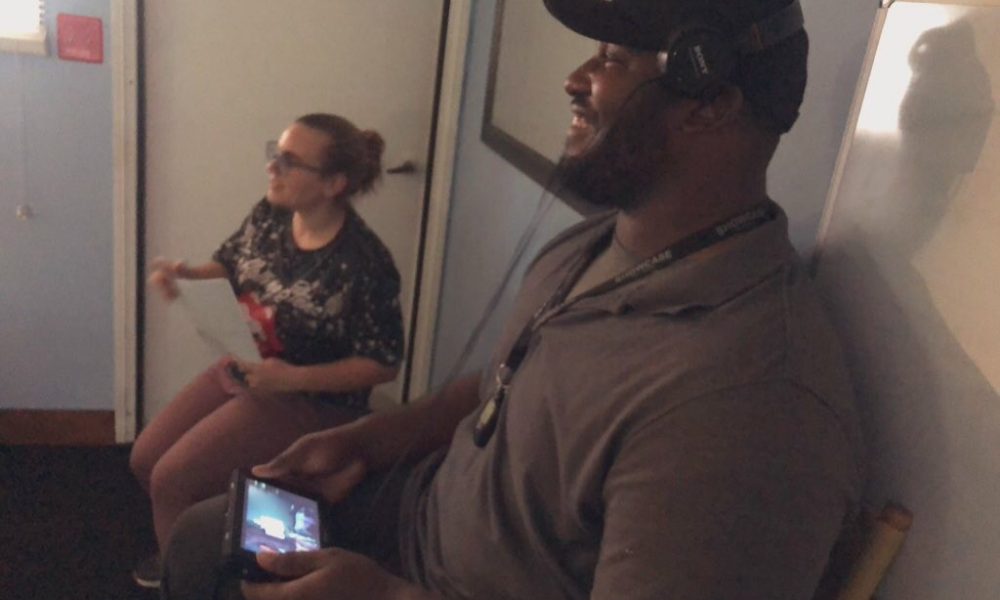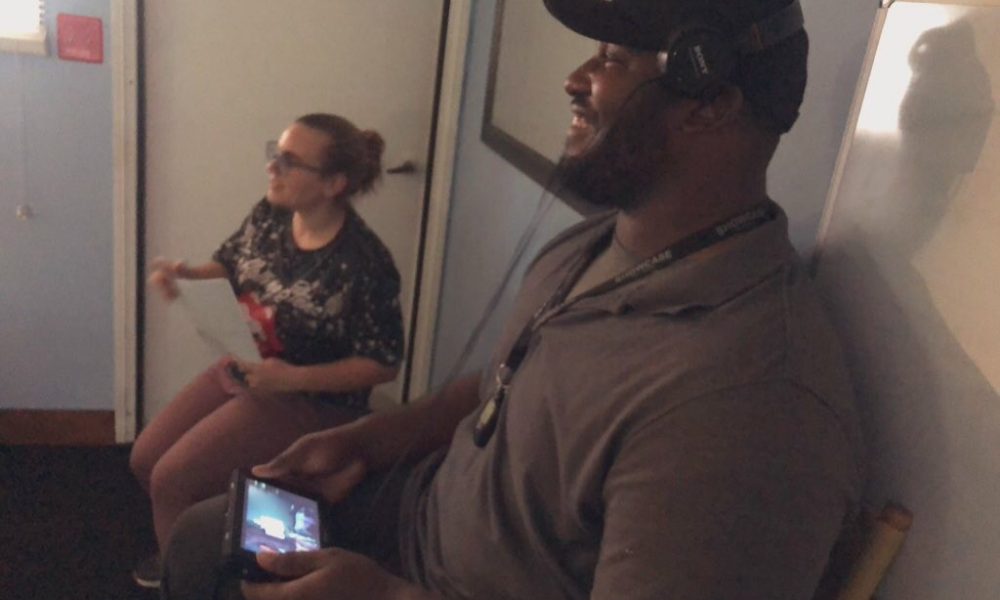 Today we'd like to introduce you to LaDarrion Williams.
LaDarrion, let's start with your story. We'd love to hear how you got started and how the journey has been so far.
It's funny because in a few days it'll be my five-year anniversary living in LA! And I'm still here, thankfully! Well, to start, I'm from a very small town outside of Birmingham, Alabama called Alabaster/Helena respectively, and I've always been sort of a storyteller from a young age. I was fascinated with movies and theatre and singing. But growing up where I'm from, you kind of have expectations already placed on you. My home state is sort of the heart of American college football-Roll Tide, and being young and a black man in my town people expected you to play sports and only sports. But I was different. In the tenth grade going into my Junior year of High School, I had to fill out classes for the next year, and I've always taken classes like Choir, etc., but I wanted to do more, and one day in detention (because my English teacher hated me) I finished my homework early and I had two choices: read a book or the newspaper. Don't ask me why. That's how detention was run. I chose a book and it was Lorraine Hansberry's "A Raisin in the Sun." I read that play from cover to cover all day long, and honestly, I always wanted to be a storyteller in some form.
Right there, I decided I wanted to right plays just like that, and so after filing out my classes, I saw they had theater classes, and so I signed up. The first semester in theatre class, My teacher Jane Cornelius Ganey or Ms. C as we all called her waltz in and gave us assignments with acting, and my love for acting grew. I remember for a competition called the Walter Trumbauer Theatre Competition, we had to choose a scene. My friend, Naiya Jasmine partnered up with me and performed a scene from a play called "Fences" by August Wilson. I fell in love with that play. After we performed it in class and went on to the competition, we won and got advanced for State. So, here I am, a 16 year old 6″3 guy doing theater. I fell in love and also I felt like I found my purpose, which was acting. But to pass the class for that semester, we had to write a play, and so I remembered A Raisin In The Sun, and so to get an easy "A", I had to write a play.
For some reason, I decided to write about two people trapped in a hospital room during Hurricane Katrina called "Concrete Rose." Mind you, I've never written a play a day in my life. I mean, I've written a couple of short stories, but that was about it. Flash forward, my teacher, Ms. C, thought it was good and helped me structure the play and submitted it to the Alabama Thespian Conference that was held every year. To my surprise, it won first place in the whole state of Alabama for playwriting. Right there, I knew that I wanted to be a playwright. I wanted to continue to create stories. After graduation, I had this play and didn't know what else to do. So I bought a whole bunch of plays and read them and sort of emulated my style to those I've read. I wrote another play called Broken Memories, and I started submitting plays to contests…and that's when I learned the beautiful art of rejection. I was receiving rejections left and right until one day, a lady named Heather from Minnesota wanted to direct my play, Broken Memories for their fringe festival. And from then on, it was performed and ultimately published. I was a published playwright by the age of 19.
After high school, I took a year off from going to college and ultimately ended up at Lee University to study Theatre/ English Writing. I was auditioning and writing on the side, but I felt that there were really no opportunities for us–regarding the black students and students of color. We did small shows but not really the main stuff. Frustrated, I kept writing characters based on myself and friends. I so badly wanted to see black people on stage like never before. And so, I decided to leave and move back home. Here I am, a college dropout, a failed writer, with no purpose in life. I was mad, frustrated, discouraged because I wanted to write. By this time, I've written plays and also my very first television pilot but no guidance. I was working at the local Taco Bell and did some work with the Birmingham Children's Theatre but that's it. But I felt a burning passion inside of me to be a storyteller, and I felt that Alabama was stifling my creativity. So, one day, after a frustrating incident working in the drive-thru, I looked up plane tickets to Los Angeles. I was a small-town Alabama kid who never been on a plane before. I remember my direct deposit just hit and the ticket price was $181.00, and I bought a one-way ticket to LAX. My family was furious, friends were confused and were like, "You really trying to move to Los Angeles?"
Some months later, I hopped on a plane from Birmingham to Los Angeles with three suitcases and a dream. And from them on, I hit the ground running, but it's Los Angeles, and I was humbled very quickly. I've been through so many ups and downs, lost friends, alone and scared, and almost moved back home twice because it was too hard.
But eventually, I found my tribe of friends who are artists and they pushed me to become the artist I am today.
We're always bombarded by how great it is to pursue your passion, etc – but we've spoken with enough people to know that it's not always easy. Overall, would you say things have been easy for you?
Being a kid from Alabama who has never been out the south, it was smooth at first. I can remember, it was an Uber driver telling me, "LA doesn't change people, it reveals what's already there." And that stuck with me. To this day, I can remember her saying that because LA revealed parts of me I never thought was there. I really had to be resilient in myself because people didn't believe in my vision as much as I did.
I was a playwright from the south, trying to tell his stories and no one listened. It took me losing everything and starting from the ashes for me to find my tribe and my people today. Now that people see that I'm real and want to tell authentic black stories, they gravitate towards me.
The saying, "If you build it, they WILL come." has been my motto out here in LALA land.
We'd love to hear more about your work and what you are currently focused on. What else should we know?
I am a playwright, screenwriter, filmmaker who specializes in telling stories from the south.
For me, my plays unapologetically explore the cultural identity and sensibilities of us as a people as a community. My plays are permeated with the glory and the frustration of being black. Historically, we as a people have been assaulted both physically and spiritually in the theatre, dating back to the days of the African Grove Theatre. I aim to offer liberation and edification through the truth of my work, plays that reveal us as fully realized human beings, and that sing the song of our immortality. I aspire to put the contents of my mother on stage and give life to her words and powerful essence that nurtures me. Also, I want to create characters like my father who represent the everyday black man who carries an entrenched pain that is so instilled in him, he lives with regret but courageously continues to fight for life each and every day I tend to.create black theatre that will continuously elevate the consciousness of black America, the theatre that will examine who we are, who we have been, and who we can become. I will use this residency to explore the concept of freedom is never won, it's an ongoing process. The most precious things are never totally won, such as love, you must work at it to maintain it.
So, what's next? Any big plans?
Right now, I am apart of the amazing group The Black Creators Collective, and we are setting out to create stories FOR US BY US, and continue to change the landscape of LA theatre. We are a theatre town and I want to be apart of elevating it to the highest it can be.
I plan on creating television work and also producing my own plays here in the North Hollywood area. And also, hopefully, shoot my own films in my hometown in Alabama.
Also, later this Summer, I'll be writing, producing, and starring in my own web series based on my journey of navigating through my late twenties, Hollywood life, and past trauma called, "Find My Way Back".
And my play, Concrete Rose will be making its West Coast premiere at the Towne Street Theatre directed by Nancy Davis.
Contact Info:
Instagram: itsladarrion
Twitter: ItsLaDarrion

Image Credit:
Cory Aycock Photography.
Suggest a story: VoyageLA is built on recommendations from the community; it's how we uncover hidden gems, so if you or someone you know deserves recognition please let us know here.