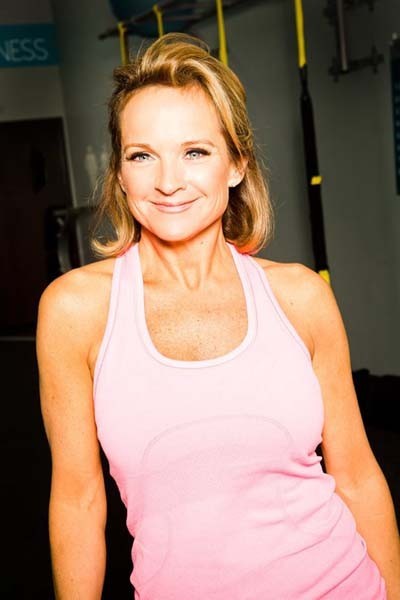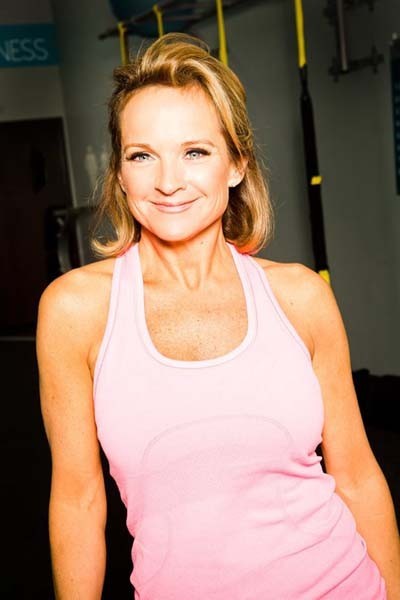 Today we'd like to introduce you to Christine Clark.
Christine, please share your story with us.  How did you get to where you are today?
I began my fitness career as a Spin Instructor in 2001, mainly to get a free gym membership as I worked in the apparel industry. Next, I became certified through AFAA (Aerobics and Fitness Association of America) and began teaching other group formats like Boot Camp and Body Sculpting classes.
After the birth of my daughter in 2005, I pursued my Personal Training Certification through both AFAA and the NASM (National Academy of Sports Medicine) as I was able to be a stay at home mom and choose a career with a more flexible schedule. I spent many years training clients one-on-one, some of whom I still trains today. During this time, it was rare to come across a client who was not suffering from some type of joint injury or pain. This led me to obtain my Corrective Exercise Specialist (CES) certification through NASM. I was then better equipped to assess my clients to determine specific weaknesses and/or limitations and to determine the appropriate program for that client. In 2007, I discovered the TRX Suspension Trainer. I became a certified TRX Instructor and has kept the Suspension Trainer as a top-ranked tool in my toolbox ever since.
A few years ago, the TRX Rip Trainer was added too. I believe that in order to stick to a fitness program, it has to be FUN! You have to enjoy the type of exercise that you are doing, or the habit just won't stick! You have to be able to smile and laugh while you are sweating and pushing past your comfort zone. I also believes that we need to train the body to handle real-life situations: those activities that are performed in daily life (pushing the car door closed, lifting your child out of the car seat, pulling the laundry out of the washer, etc). I believe in teaching the muscles to work together, not isolating them to work alone. My movement-oriented programs consist of compound, whole body exercises. I attends numerous fitness conferences each year to be inspired and to keep up to date with an ever-changing industry. Surrounding myself with the best in the industry, I belongs to the Todd Durkin Mastermind Group and The Results Fitness Mastermind Group to be able to deliver the best that the fitness industry has to offer. At FUNction and FITness: through education, motivation, and leadership, we assist clients in establishing and reaching their fitness and wellness goals.
Has it been a smooth road?
There were definitely many lessons learned along the way. It took me a while to realize it was not the best idea to try and be the jack of all trades. I was teaching every format under the sun: Indoor cycling, Pilates, TRX, Circuit Training, etc. As I was getting older (I am 48), I realized my body responded well to weight training and more functional movements. That was when I decided that was where I wanted to focus my energies. Once that happened, I was able to open my own facility. I also realized that just because you are a good trainer does not mean you are a great business owner. Thanks to the two mastermind Groups I belong to, I learned how to operate a successful fitness business!
What are your plans for the future?
My plans for the future are to continue to grow FUNction and FITness in its current location and to allow my fabulous coaching team to grow with it. As our member community expands, there is more opportunity for my coaches to take on more hours, ownership and responsibility at the studio. My daughter just turned 11. I would like to be there every morning when she wakes up and drive her to school and be there every night to help her with her homework. After a year and a half of owning my business, thanks to my amazing team, I am now able to do that! Also, with a stellar coaching team in place, I now have the time to get out of the gym and in to my community! With our mission statement of making a healthier community, one member at a time-I have a lot of ground to cover! We want to work with local merchants, neighborhoods and schools to spread the word about living a healthy lifestyle through strength training and proper nutrition.
(My coaches are trying to convince me to open another location! That is not in my 3 year plan, but I'll never say never!)
Let's dig a little deeper into your story.  What was the hardest time you've had?
I would have to say after a few months of having my studio opened, I made a big realization. I was a great trainer, but I needed a lot of help with running a business. I had spent the last few years working at other facilities for other business owners or renting space where I could train my clients. It was just me, working in my business. It was not until I had rent to pay, coaches to mentor, deadlines to meet, etc., that it became real and I realized I needed help to learn how to work on my business. Thank goodness there are Mastermind Groups specific for the fitness industry that I am involved with. I met other people struggling with the same issues as mine. Knowing I was not alone made all the difference in the world. Now I have people to turn to when I need advice and guidance.
Pricing:
3 week introductory trial @$89 which includes 6 semi-private training sessions and unlimited team training sessions. Try it out with no obligations!
$249 a month Elite Membership which includes: customized strength training programs based on clients goals and injuries. Programs change every 6 weeks. 2 semi-private sessions a week and unlimited team training classes plus monthly InBody 270 Body Composition testing. 12 month commitment required.
Elite Membership is also offered at $299 for a 3 month commitment.
Essentials membership- $129 a month for unlimited Team Training classes and monthly InBody 270 Body Composition Testing. 12 month commitment required.
Essentials membership is also offered at $169 for 6 month commitment. 
Contact Info:
Phone: (818) 369 7775
Facebook: FUNction and FITness
Instagram:FUNction And FITness
Twitter: @FUNFITmontrose
Check out her work below: