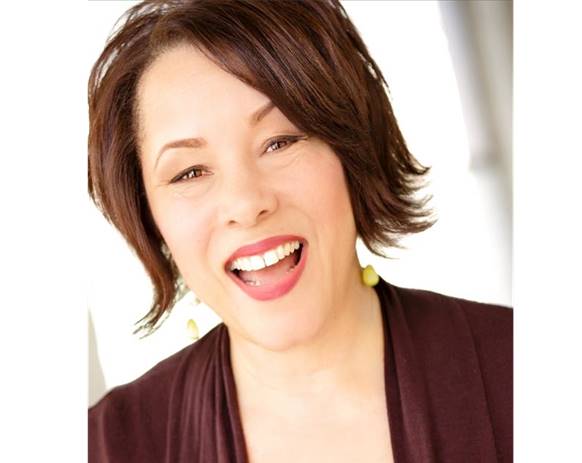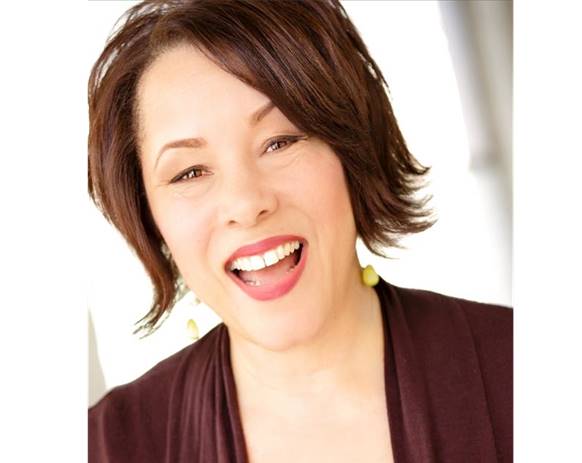 Today we'd like to introduce you to L.M. Arreguin.
L.M., can you briefly walk us through your story – how you started and how you got to where you are today.
I've been writing songs since I was 8 years old. Into my 20s, music allowed me to dream of better days. I dreamt of playing keys with a band, writing songs that would change the world and singing to millions. I dreamt of philanthropy and touring in faraway places and delivering brilliant Grammy-award winning acceptance speeches.
Then the 30-something years hit. At the time, I was a single mother in the 1980s, working 40 hours a week and going to school so I had no time to think about the possibilities of working my dream of becoming a songwriter and singer. The process of living an adult life is often difficult for those of us who are inherently creative. Time, in particular, was a daunting proposition. Wake up on time. Get your kid to school on time. Be to work on time. Pay your bills on time. Work full time. Sadly, over time, life without music was so suffocating that I forgot it meant anything at all.
Then the unthinkable happened. I got sick. Real sick.
I didn't realize what was happening as I went from doctor to doctor. After all, my modus operandi was to engage in conscious numbing whenever things got bad. I was like the walking dead, completely unaware of what was going on with my feelings, my body and my world. It wasn't until a doctor with extremely poor bedside manner explained it all in real terms.
"Let me put it to you this way, Lisa. Unless you have this procedure done today, you have an 85% chance of getting uterine cancer within the next 5 years"
Pause. Slow motion. Panic. Numbness.
Through blurred tears, I asked God to tell me what the hell was going on.
How could this be possible? I was only thirty years old.
Almost instantly, I heard an answer. Not an audible voice, but rather a knowing, a full body response, a tingling that resonated from my head to my toe.
BECAUSE YOU ARE NOT DOING YOUR MUSIC, the voice said.
I understood immediately. I even remember saying out loud, shaking my head up and down, "Ohhhhhh, that's why I'm sick!
Sometimes life brings you to your knees and requires that you make a choice. If you listen carefully (or are forced to listen carefully because some doctor just told you the truth) you will know what to do. For most of us, the problem is not what to do when we are standing face to face with an impossible situation, but how to have enough courage to confront some internal wall that shouts "Step it Up, the old stuff doesn't work anymore, stupid!", almost like an addict who can't find the next needle fix and is forced to entertain some other option. I had been thrust into a new world and I was scared. No more excuses allowed, I told myself. After all, my health and my life depended on it.
Flash forward to now. I am a voice coach, singer-songwriter and recording artist holding a Masters Degree in Psychology. I am married to an amazing music producer, own a full state-of-the-art 3000 ft. recording studio in Anaheim, Ca., founder and owner of Voice & Sound, a vocal coaching business supporting indie artists through life coaching & music marketing, and life is grand.
I have seen wide-eyed artists enter our studios with only a dream in their heart and come out the other end with great songs to share with the world. I have witnessed bold transformations, courageous artistic breakthroughs and daring personal examples of psychological and emotional growth, just by spending the time to write.
When I work with songwriters, I encourage them to become aware of the music inside of them first. In that small internal place of listening, I ask them to be honest; to forgive themselves for what they think they should write about and for what the music business seems to want from them; to have a willingness to look deeper, to give the art of creative songwriting some serious attention and to not give up, because their lives just might depend on it.
Overall, has it been relatively smooth? If not, what were some of the struggles along the way?
The music industry has changed tremendously over the last 10 years. We originally opened our doors in 2001, which was about the same time that the Apple iPod was introduced. Along with imploding mega record labels, the advance of home recording, technology changes and the move to online music downloads in the first decade of the new century, we have had to find constructive ways to stay in business and to continue to be of service to our clients.
Our recipe for survival has been keeping our pulse on the markets and adjusting our services to meet the new demands of artistic needs. And it hasn't always been easy. We have a total of seven employees at our company and we have preached the power of keeping a positive attitude where all creative ideas are welcome.
Although there are many recording studios and music companies closing their doors, we knew that if we were willing to be flexible, love our clients and listen to their needs, that we could continue to have a vibrant business. And we do! 2017 marks an expansion of our facilities and some new cutting edge services that no one else has offered yet.
As a small business, the challenges are always there as the industry changes, but we are proud that we continue to keep our noses to the grindstone and persevere.
Our motto: Do good work! Prepare artists for the real world of music! Listen to the beat on the horizon! And keep going!
Please tell us about Voice and Sound.
The umbrella name of our company is LOVEANDLAUGHTERMUSICGROUP
Under one roof, we have 3 businesses:
VOICE & SOUND (www.voiceandsound.net): Services – vocal coaching, artist development, music marketing, workshops, online courses
LOVE & LAUGHTER MUSIC (www.loveandlaughtermusic.com): A 3,000 square ft. recording studio and music production house. Services – studio recording, music publishing, artist development, industry events and artist shows
RYTMO (Reaching Youth Through Music Opportunities) (www.rytmo.org): a 501(c) 3 non-profit music technology program, designed to teach music to at-risk youth ages 14-24.
If you had to go back in time and start over, would you have done anything differently?
I would have paid more attention to BUSINESS PROCESS. We are a company of wildly creative people who have new ideas every 20 minutes. But when it comes to creating process and getting things done, we sadly and willingly admit that this is our weakest and hardest challenge. In the past, we have hired people to handle some of the internal processes, but if you don't know about how to do some of the everyday business functions yourself you run the risk of hiring incompetence. I would have spent more time on learning the administrative functions of running a company rather than immersing myself in the "fun" part of my business, which is writing music all day long, singing and generally having a hobby and calling it a business. Now that we have collectively learned a lot, our staff is having a blast as we seek to support our artists.
Pricing:
V&S Membership – Vocal Discovery Level – $89/month: 2 lessons, 30 minutes each
V&S Membership – Emergent Vocalist – $129/month: 2 lessons, 45 minutes each
V&S Membership – Artist Coaching – $199/month: 2 lessons, 1 hr per lesson
Studio Membership – Individual $199/month: book unlimited studio hours, based on availability
Studio Membership – Bands $299/month: book unlimited studio hours, based on availability
Contact Info:
Getting in touch: VoyageLA is built on recommendations from the community; it's how we uncover hidden gems, so if you know someone who deserves recognition please let us know here.