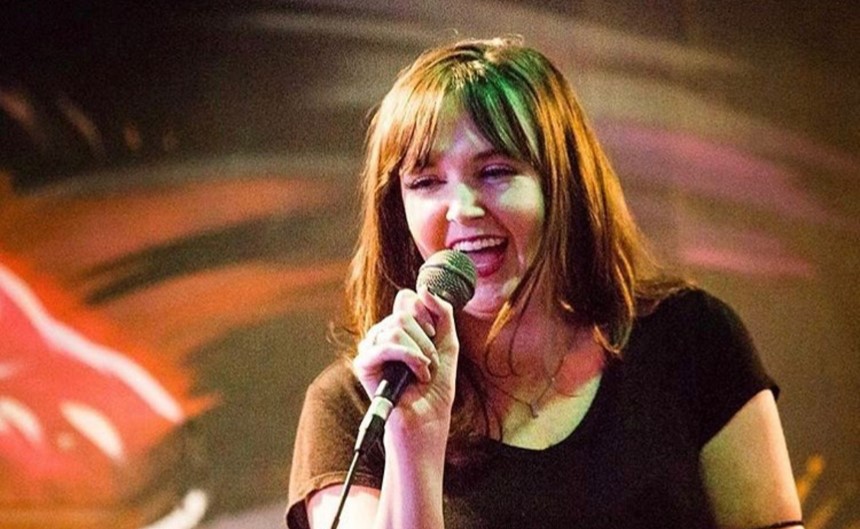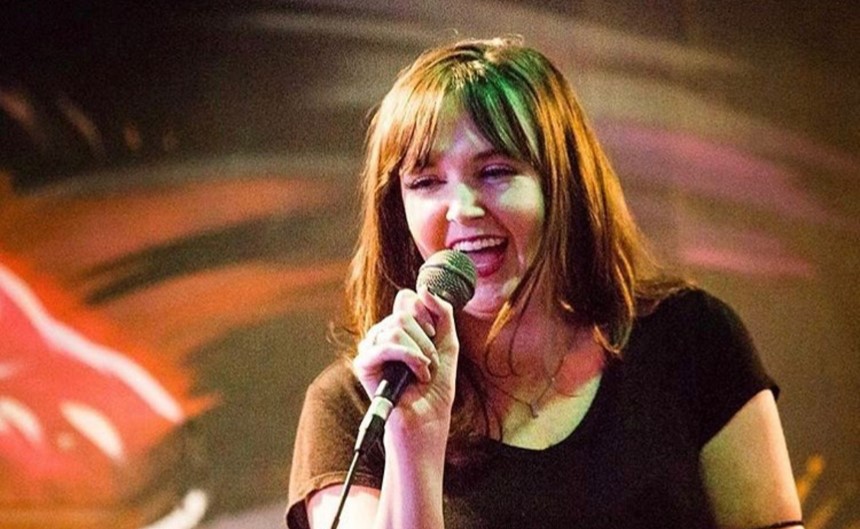 Today we'd like to introduce you to Kym Kral.
So, before we jump into specific questions, why don't you give us some details about you and your story.
I was always a funny person. Always a performer. I knew I wanted to have my name in lights and dreamed of that ever since I was a little girl. I grew up forcing my cousins to perform in plays during the holidays. Mostly, movies I had rewritten so that between two and four kids could act in them. Two of my favorites that we did were the musical Grease and the western Tombstone. All these years later, I'm still particularly proud of ten years old me for pulling them off.
I moved out to Los Angeles sixteen years ago this month (July) to pursue a career in acting. Though I did do minor parts here and there, being an actress wasn't exactly what I thought I was meant to be. I then modeled for a few years while doing odd jobs, still trying to find my niche or place in this massive city that I somehow knew I belonged in. At some point along the way, I fell into the reality show circuit. I have done (and continue to get asked to do) more reality shows then one should be proud of. I would say upwards of fifteen, mostly dating shows. I then got into doing voice-overs. I was the voice of Norms Restaurants (a southern California diner) and began doing commercials here and there, still not sure exactly where I fit into all of this. Then I found stand-up comedy. It took me almost a decade to find this and I still don't think I picked it, it picked me. I have had the pleasure of performing on legendary stages and all over the country. I've been able to work with people who I once called heroes, that now call me their peers. The journey has been magic, and it has just begun.
We're always bombarded by how great it is to pursue your passion, etc – but we've spoken with enough people to know that it's not always easy. Overall, would you say things have been easy for you?
No, but most things that are worth doing aren't. When I first moved here, I was working in this sketchy phone room in Sherman Oaks raising money for non-profits to make ends-meet. I sat next to this actor who is one of those people that you know you know him but can't place where. His name was Doug and he had been in EVERYTHING! While sitting on what we called "the row" (cute prison term) we got to talking about the business and all of its ups and downs. He once told me two things that would forever change my life. He said the highs are high and the lows are low. Saying one week he was in PEOPLE magazine next to Anthony Hopkins on a red carpet and the next week he was holding a "SLOW/STOP" sign on the side of the road in a construction zone. He then told me that I was funny and that I was meant to be on a stage being funny, whatever or however I could. This was huge to 21 years old me who was sitting next to a guy who had done scenes in a blockbuster movie with Kevin Costner. Doug told me to sign up for an improv class at Upright Citizens Brigade and see if he was right.
It took me a few years to get up the courage to do so, and when I finally did, I was HORRIBLE at improv. I mean absolutely horrible. I was the one in the class that the other members would openly groan if they had to do a scene with me because they knew they were going to have to carry said scene. But! I was good at the story part. The audience would give us a word as a suggestion and then I would come up with a funny story on the spot about that word. At our graduation show I told one of the stories and got my first dose of a crowd laughing at words I made up. After that show, Danny Strong (Jonathan from Buffy the Vampire Slayer) came up to me to tell me I was funny. Not important for the story, but I'm a HUGE fan and it sent me straight over the moon. That was it. Danny Strong, that crowd, that feeling. I was hooked.
I knew I wouldn't go to an open mic on my own because of how terrified I am of failing, so I submitted on a casting site and got asked to perform at The World Famous Comedy Store. I had never formally done standup before but in the weeks leading up to it I wrote and wrote. The night of the performance I had zero idea what was expected of me so I followed the producers around asking if I could go to the bathroom, go get a drink, etc. Being a producer now, I cannot imagine how much those guys wanted to kill me! (We're now old friends.)
I go on stage and it goes, actually pretty well. One issue, I did not know about the light. If you don't know about the light (and why should you unless you're a comedian) the producer will shine a light in the back of the room to indicate that you have a minute to wrap up and get off the stage. I had no idea about this and had stayed on so long after my light that The World Famous Comedy Store played me off with music!!! I WAS HORRIFIED! The only saving grace, and probably why I got back on stage the next night, was that audience members, REAL audience members (not my loving and supportive friends) came up to me after the show and asked me to finish my joke that I was in the middle of because they needed to know what happened!
Over the years, I have bombed so hard that I have questioned if I even deserve to speak ever again, let alone get on stage again. I have had groups of catty women create text chains talking about how they hate me. I have been broken up with because my comedy takes so much of my time. I have gotten into debt and missed important family/friend occasions because I was booked on shows. I have made so many sacrifices, as so many of us do in this town to pursue a dream, a vision we have.
It's all worth it. I have done things that I would have never gotten to do had I played it safe and stayed in my hometown. I have had heroes call me their peers. The not so smooth road has made the great parts pure magic.
We'd love to hear more about your work and what you are currently focused on. What else should we know?
The company is basically me. I specialize in making people laugh. I have been described as quirky and shameless. I think my vulnerability on stage sets me apart. Nothing is off the table. I am currently working on material about my not-so-great childhood. I'm hoping to connect with people on a level that I haven't been able to yet. That someone hears my story and it sounds like their story, and that maybe they are finally able to find some humor in something pretty grim.
I've experienced that when I talk about my father's passing and everything that came with it. On the surface, none of it is funny, but as a comedian it is my job, my life, to make the tragic funny. Not to make fun of it, but to endure it. While telling those "jokes" I have had countless strangers reach out to me thanking me because they had just lost a parent, and hearing me talk about my loss helped them get through their's. I'm not sure if that completely sets me apart because every comedian I love and admire does just this. But it does make me proud of what I am creating.
Has luck played a meaningful role in your life and business?
I'm not sure I believe in "bad luck." I have seen real adversity in my life, what some people might call "bad luck", but I never have called it that. I have tried to use misfortune as fuel to work harder and be a better person. I have used it to help people, relate to others, and connect. And it has definitely made me funnier.
So many experiences that seemed like setbacks in fact taught me lessons, which led to something even better that wouldn't have happened without it… I suppose all of that could be called good luck and bad luck. I have an insane amount of loving and supporting people surrounding me, people that root for me harder than I think I could ever root for myself. That sounds like good luck to me, and it has been game-changing to have that.
Contact Info:
Image Credit:
7713 photography, Natasha Lloyd, Aleks Ishkov, Jody Domingue, David Mueller
Suggest a story: VoyageLA is built on recommendations from the community; it's how we uncover hidden gems, so if you or someone you know deserves recognition please let us know here.